Stop Spinning Your Wheels and Start Spinning Some Vinyl As a Beginning Record Collector
Lifestyle
February 4, 2019
Digital music and streaming services may offer convenience, but vinyl records provide a physical way to experience the sweet sounds of your favorite artists – even if you don't live in a city with lots of live local music. Whether you're relaxing on the couch, hosting a dinner party or doing some cleaning in your apartment, vinyl records can immediately make your space feel more like home.
Vinyl records have increasing become popular in this digital age for a variety of reasons including their retro aesthetic and superior sound quality. Records provide an active listening experience as opposed to the passive experience you get from digital music. Because you can't skip tracks or shuffle songs, they require you to listen to their music as the artists intended.
Now that modern vinyl records come with digital codes, you can enjoy the vintage experience by starting a collection. Once you start, it'll be hard to stop.
Starting the Collection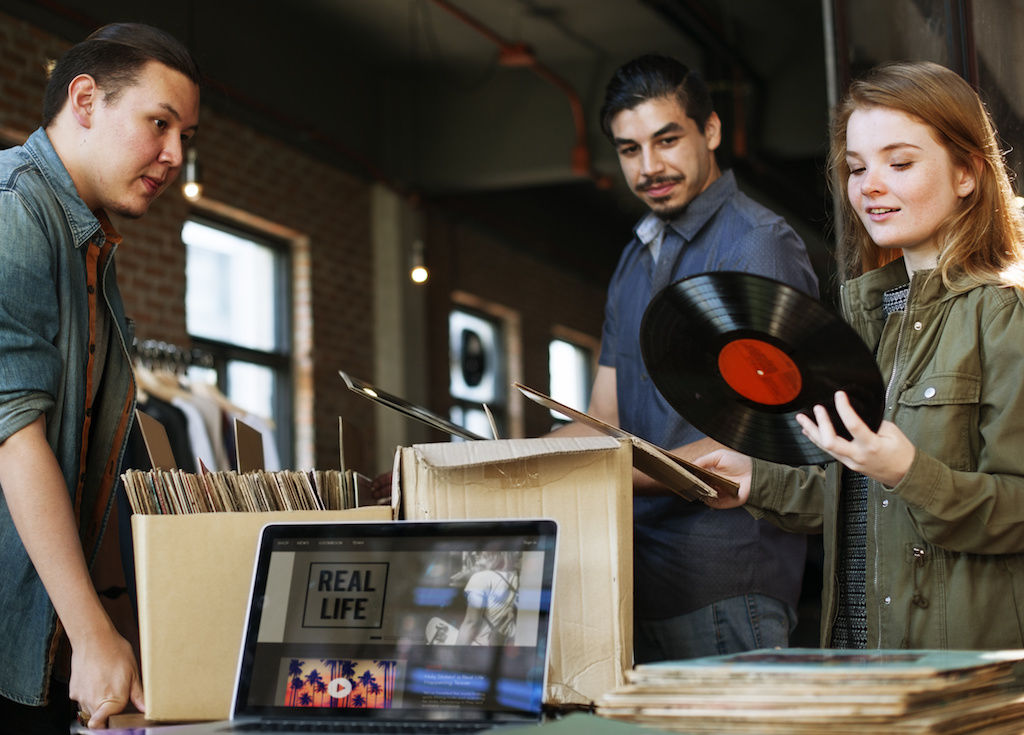 Your collection is a reflection of your taste, so how you start is completely up to you. From your favorite musicians to the most popular movie soundtracks, a diverse selection is available. Spend time exploring new and old sounds.
In the modern era, purchasing records can be an easy and exciting experience. Independent stores promote the trade and resale of records, and even big-box retailers such as Target and Urban Outfitters have a modest selection of today's music in vinyl form. Online retailers including Amazon and Reverb LP make it easy to find the exact record you want.
For the more adventurous, services such as Vinyl Me, Please and VNYL offer a monthly subscription of records sent directly to your home. The selection they send varies based on the user. Make sure to keep your eye out for exclusive printings and special editions, as these often feature a visually unique design and can be a jewel in your collection.
Where to Keep the Records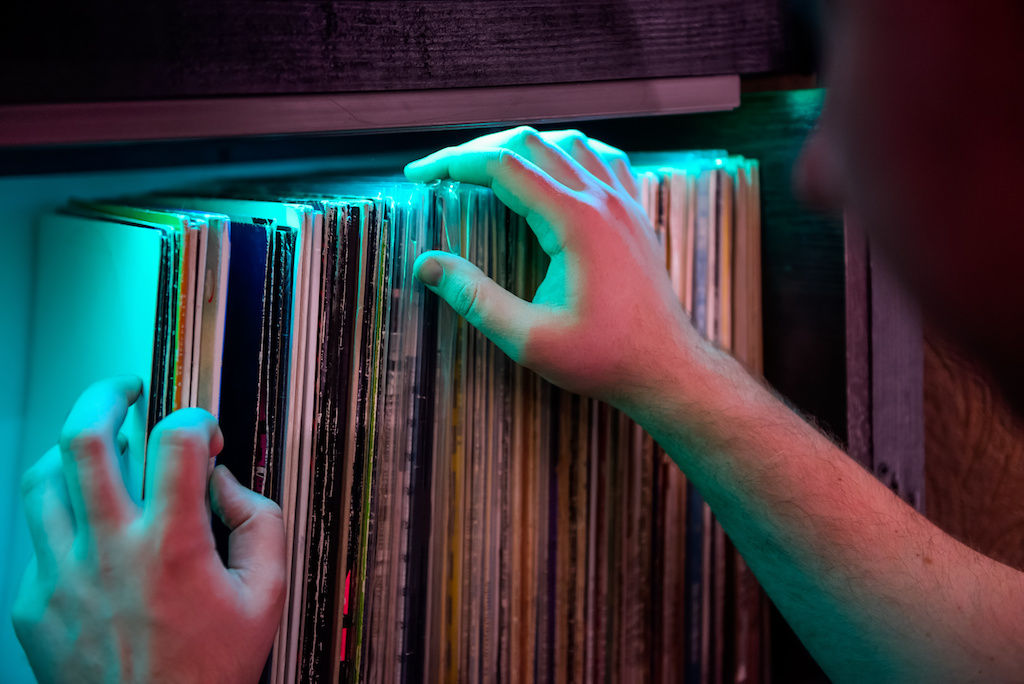 This is your opportunity to create something truly unique. Any record collection is designed to be displayed and showcased. The perfect conversation starters, records can be stored to match your apartment's theme and aesthetic. An inexpensive – and sometimes free – storage solution is a milk crate. Whether plastic or wooden, this option is a great temporary home for your budding collection.
As your collection grows, myriad display options become open to you. Wax Rax offers unique storing options that proudly display your collection and feature wheels for mobility. Wayfair offers furniture built to store LPs in creative ways, and IKEA's Kallax series offers cubed-shaped shelving units that can hold multiple records and also be customized.
How to Play Your Records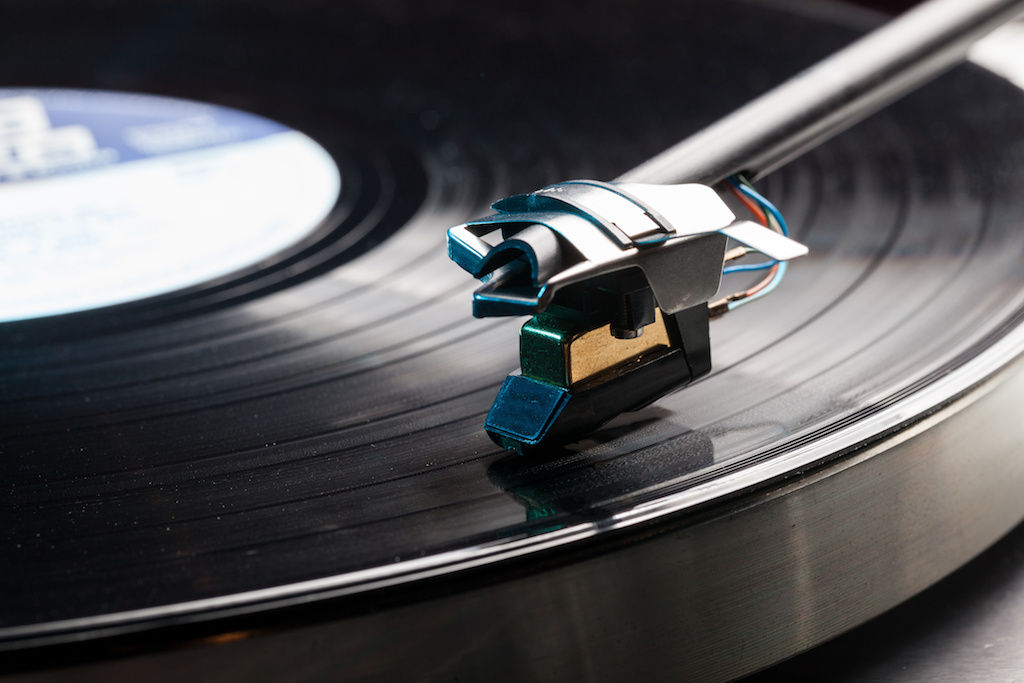 The Turntable: How you play your records is a key part of the collecting process. The kind of turntable you choose depends on how much you're willing to spend. If you invest in a high-quality turntable, you're likely going to get a lot of use out of it. Affordable turntables do exist, and a few can provide a genuinely good experience.
Aesthetically pleasing and portable, Crosley features a line of turntables that gets the job done. A suitcase-like design makes transportation easy. Select products even feature built-in speakers. However, lifespans may vary, and various online reviews say they can damage your records if not cared for properly. An equally affordable alternative is Audio-Technica's AT-LP60. The company offers multiple options that are perfect for the budding record player enthusiast.
Pro-Ject has high-end turntables that are also perfect for the audiophile.
Speakers and Amplifiers: You got the turntable and the records, and now you're ready to play your favorite songs. You can always hook up a pair of over-ear headphones and listen, but you should look into using speakers and amplifiers. Doing this allows a record to be part of your apartment's soundscape and provides a unique air of class in any room. Although not always required, an amplifier can provide you with a Hi-Fi audio experience and a more cohesive sound. The ART DJPRE II - Phono Preamplifier is a compact tool that gets the job done, and the Marantz PM5004 is the ideal amplifier for someone looking to invest in the hobby.
For speakers, the type you choose varies based on budget and the available space in your apartment. The Polk Audio RTI A1 provides a quality sound experience and visually distinct presence. Although more expensive, the Audioengine A2 is equally high-level and takes up less space.
The amps and speakers you choose are fully dependent on how much you're willing to spend and what equipment you desire to use. Make sure you closely review each product and learn how to properly match them.
Cleaning and Preservation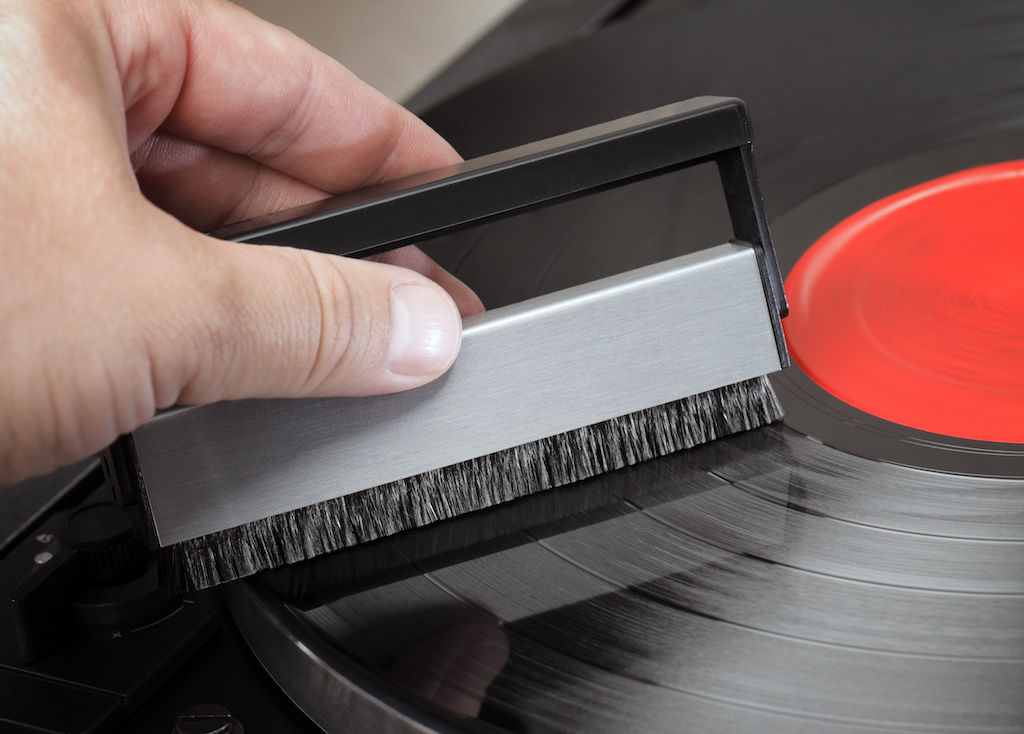 Records require you to care and maintain them to ensure their longevity. When it comes to care, the most important thing to remember is to keep your records sitting up straight. Don't stack them, for that can warp them and leave them unplayable. Store them in a cool and dry environment.
There are a variety of simple ways to clean your records and keep them in good condition. Microfiber cloths, non-static wipes and record brushes are a great way to hand clean your collection, but make sure to do your research before cleaning.
The most important part of starting a record collection is having fun. Explore record stores and thrift stores regularly and check to see if there are record swap meets near you.
Other Blog Post You May Be Interested In Reading
The information presented on or through this Website is made available solely for general information purposes. We do not warrant the accuracy, completeness, or usefulness of this information. Any reliance you place on such information is strictly at your own risk. We disclaim all liability and responsibility arising from any reliance placed on such materials by you or any other visitor to this Website, or by anyone who may be informed of any of its contents. Any reference to amenities, services, rules, policies, or procedures at a Greystar apartment community is general in nature, and each Greystar apartment community may have amenities, services, rules, policies, and procedures that differ from those referenced on this Website. Please consult with your Greystar apartment community for the exact amenities, services, rules, policies, or procedures applicable.
This Website may include content provided by third parties, including materials provided by other users, bloggers, and third-party licensors, syndicators, aggregators, and/or reporting services. All statements and/or opinions expressed in these materials, and all articles and responses to questions and other content, other than the content provided by Greystar, are solely the opinions and the responsibility of the person or entity providing those materials. These materials do not necessarily reflect the opinion of Greystar. We are not responsible, or liable to you or any third party, for the content or accuracy of any materials provided by any third parties.