Upgrade Your Apartment With These Smart Technologies and Gadgets
Although we may not have robot maids and dehydrated pizzas yet, the home of the future is more attainable than ever. Designed to make life easier with desirable features, today's high-tech gadgetry can fit just as perfectly in your apartment as it can in any home.
Creating the smart apartment of the 21st century seems like it would require renovations, permission from your community manager and a large budget, but that isn't true. Today's technology can easily be integrated into your apartment home and does not require a complete overhaul. See how these gadgets can take your apartment into the next decade.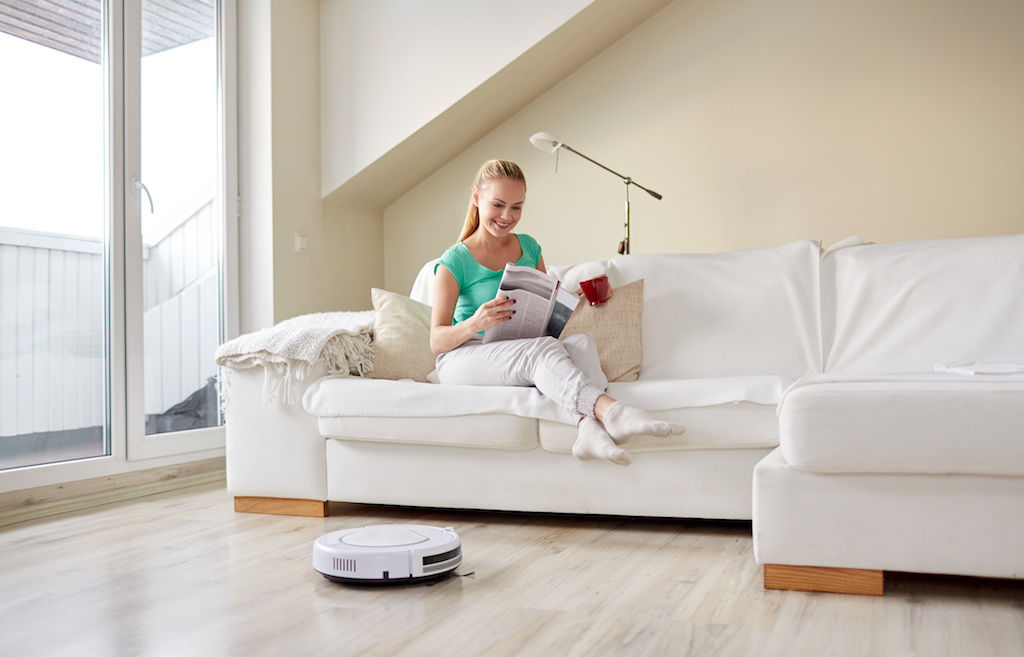 Robot Vacuum: Whether you're trying to get caught up on spring cleaning or you just want to make your process more efficient, a robot vacuum can be a welcome addition to any apartment. If you're the type of person that finds vacuuming therapeutic, this gadget isn't for you. But if you despise the process, this device takes the chore literally out of your hands. Using modern technology, these vacuums clean up your floors easily and efficiently. Haniya Rae of Consumer Reports recommends robot vacuums for people who live in apartments with hardwood floors or pet owners that have animals that shed.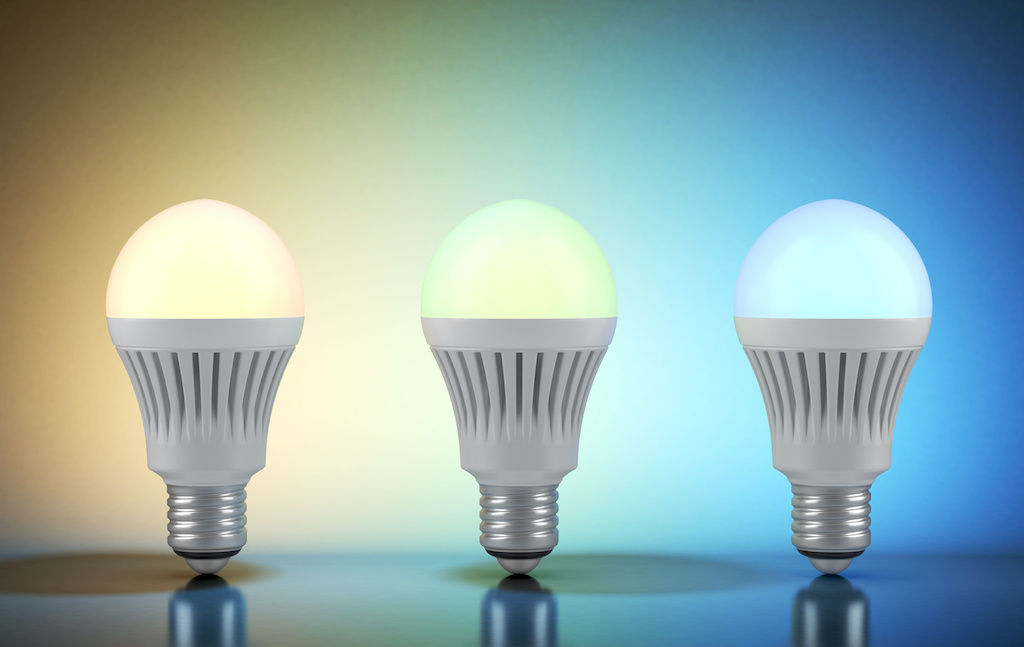 Smart Lightbulbs: This doesn't seem like a big change, but investing in smart lightbulbs is a great way to introduce technology into your apartment. The basic features of most smart lightbulbs include the option for multiple colors and remote controls that can be controlled via a smart phone. Select bulbs such as the Philips Hue can be integrated with a smart speaker and can have a life span of 15 years or 15,000 hours, whichever comes first. The price tag may seem steep, but a smart lightbulb's unique features and longer lifespan make it a worthy purchase and upgrade.
Smart Speakers: Smart speakers are voice-activated devices that organize and control other devices around your apartment. Similar to the voice-automated assistant in your smart phone, these speakers take it a step further. The smart speaker can act as an alarm clock, play games, organize your calendar, make online purchases, start your car and literally hundreds of other things. Also, like any good speaker system, it can play music via your preferred streaming service. Just don't play your music too loud to annoy your neighbors.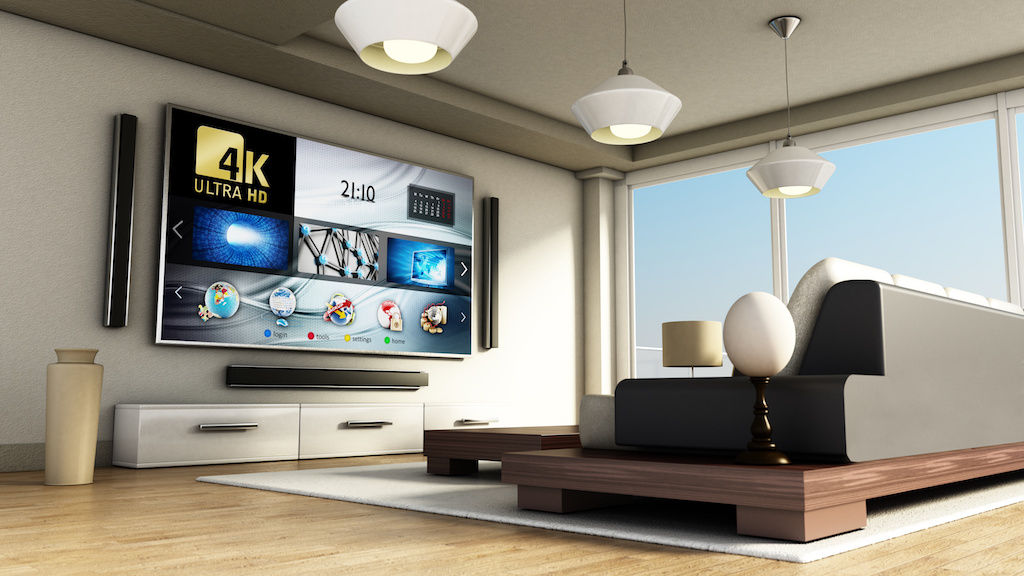 Upgrade your TV: The latest features for TVs include 4K HDR resolution. 4K TVs bring subtle nuances to lifelike realism. To put things into perspective, the common 1080p TV has a resolution of 1920x1080, but a 4K TV offers 3840x2160. This is four times the definition and crispness and turns any show or movie into a visual feast for the eyes. Another useful feature about most 4K TVs is their integration with other smart devices. Whether you're a cinephile or a high-end gamer, an upgraded TV is the perfect addition for a high-tech lifestyle.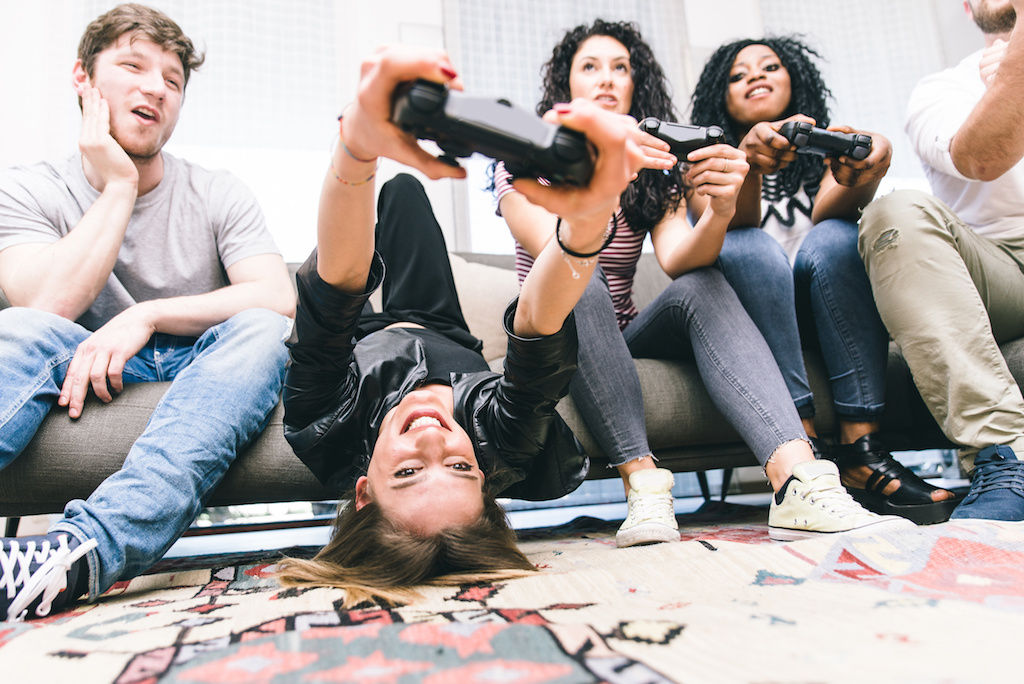 Level Up your Gaming Console: From revitalized classics to original content, a plethora of new video games were announced at this year's Electronic Entertainment Expo, also known as E3. Whether you've been out of the scene for a while or looking to step up your favorite hobby, now is the time to get into gaming. The gaming console market features an array of ways to play. A new console is a welcome addition to any apartment and offers a variety of features that stretch beyond gaming.
These few updates can take your apartment from common to modern and make your life efficient and fun. You don't have to go out and buy all these new gadgets at once. Take your time making your purchases and review each gadget. The best part about the technologies mentioned is that they aren't permanent fixtures to your apartment, so if you should chose to move, they can go with you.
The information presented on or through this Website is made available solely for general information purposes. We do not warrant the accuracy, completeness, or usefulness of this information. Any reliance you place on such information is strictly at your own risk. We disclaim all liability and responsibility arising from any reliance placed on such materials by you or any other visitor to this Website, or by anyone who may be informed of any of its contents. Any reference to amenities, services, rules, policies, or procedures at a Greystar apartment community is general in nature, and each Greystar apartment community may have amenities, services, rules, policies, and procedures that differ from those referenced on this Website. Please consult with your Greystar apartment community for the exact amenities, services, rules, policies, or procedures applicable.
This Website may include content provided by third parties, including materials provided by other users, bloggers, and third-party licensors, syndicators, aggregators, and/or reporting services. All statements and/or opinions expressed in these materials, and all articles and responses to questions and other content, other than the content provided by Greystar, are solely the opinions and the responsibility of the person or entity providing those materials. These materials do not necessarily reflect the opinion of Greystar. We are not responsible, or liable to you or any third party, for the content or accuracy of any materials provided by any third parties.