To Haggle or Not? No Matter, It's Never a Bad Time to Thrift for Apartment Decor
Lifestyle
August 22, 2018
While National Bargain Hunting Week may have just past, it's never a bad time to thrift. From vintage shops and consignment businesses to flea markets, a world of second-hand gems awaits, with treasures that are ready to be re-loved and will fit perfect in your apartment. Discover your next bargain - and learn a few tips and tricks to show off – at some of the top thrift stores and flea markets across the nation.
Tips on Thrift Shopping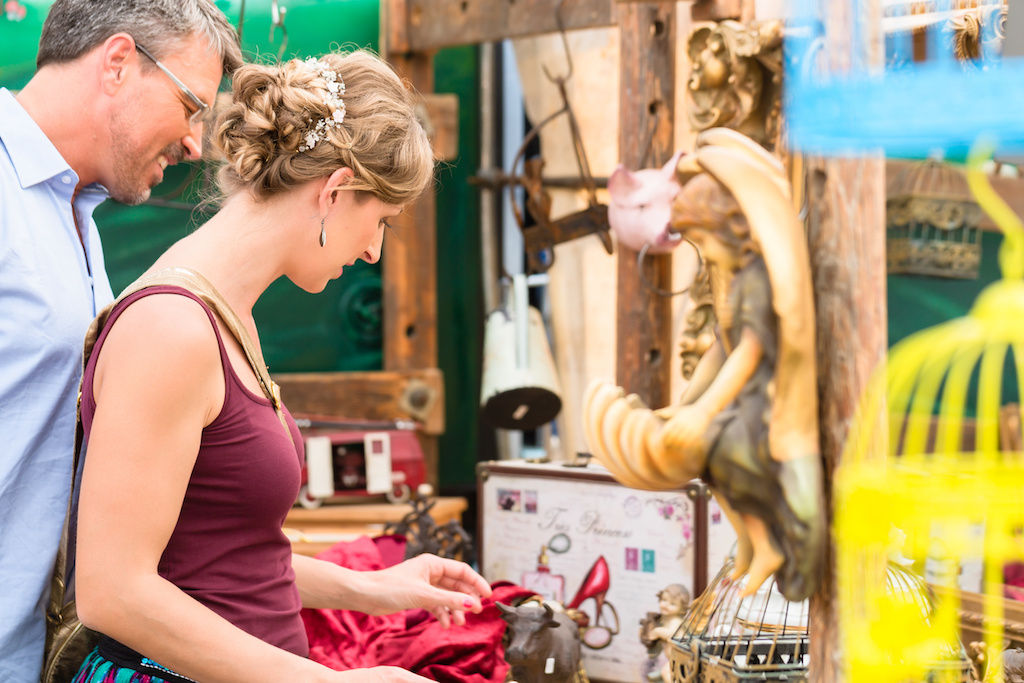 Scared to haggle? Our tips can help you prepare and conquer your next thrift shopping experience. Shows such as Flea Market Flip on HGTV and Thrift Hunters on the Paramount Network have somewhat glamorized the act of haggling at a thrift store or flea market. However, there is a limit to how much you should bargain. If you do feel the urge to haggle, first begin by thinking of the maximum price you are willing to pay for an item. Then, strike an offer that's below that number. Most of the time, you will go back and forth multiple times from your starting offer – so be sure to start off with a price that's lower than what you are actually willing to pay.
There is a line as to how low you should go when making an offer. Whether you're bargaining at a thrift shop, consignment store or flea market, offering half the price of an item can leave the seller disgruntled or even offended. Jon Jenkins, owner of Springfield Antique Show & Flea Market in Springfield, Ohio recommends pitching a price that's above half of the starting value. With over 2,000 vendors and 20,000 customers twice a year, the Springfield Antique Show & Flea Market has been named one of the best of its kind in the country according to Country Living, Country Home, Martha Stewart Living and CNN. While the antique show hosts two extravaganzas a year, it also has monthly exhibits offering a wide variety of goods.
"Do not fall for the current media fixation with bargaining," Jenkins said. "Many flea market shows tend to over-exaggerate the bargaining aspect. However, this irks a lot of vendors. Yes, there is haggling. But offering someone half or just 30 percent of the asking price is insulting. Be respectful of the people that you're haggling with."
Another pro-tip to remember is always bring cash when thrifting. Some sellers may accept credit cards, but many will not. Also, don't forget to dress for the weather. If you're heading to an outdoor flea market, check the forecast beforehand and prepare by wearing appropriate shoes and outerwear.
Be open-minded about what you may or may not find. "Don't necessarily go to a flea market thinking, I have to find X," Jenkins said. "Go with the attitude to find something cool, unique and with a story."
Transforming Your Thrift Purchase
The possibilities are endless when it comes to repurposing your thrift finds. A coat of paint can go a long way when transforming tables, nightstands, bookcases or any type of furnishing. Spray paint is great for revamping décor such as the border of mirrors and chairs.
For larger items such as couches, reupholstering can help get rid of any wear and tear. Dressers, vanities and TV stands can also be given a boost by replacing knobs. Tons of inspiration is out there for reinventing your thrift store gems if you are unsure what to do with a treasure you just couldn't pass up.
"The selling point of going to a flea market or thrift store versus a chain store is that you're going to get something of value that has a unique style," Jenkins said. "You're not going to go to another person's house and see the same item you bought. You're also finding items that don't need to be replaced after a single move. If a table you find at a flea market is 100 years old, that means it was built to last. It's going to hold up through time, and someone else will also be able to use it after you."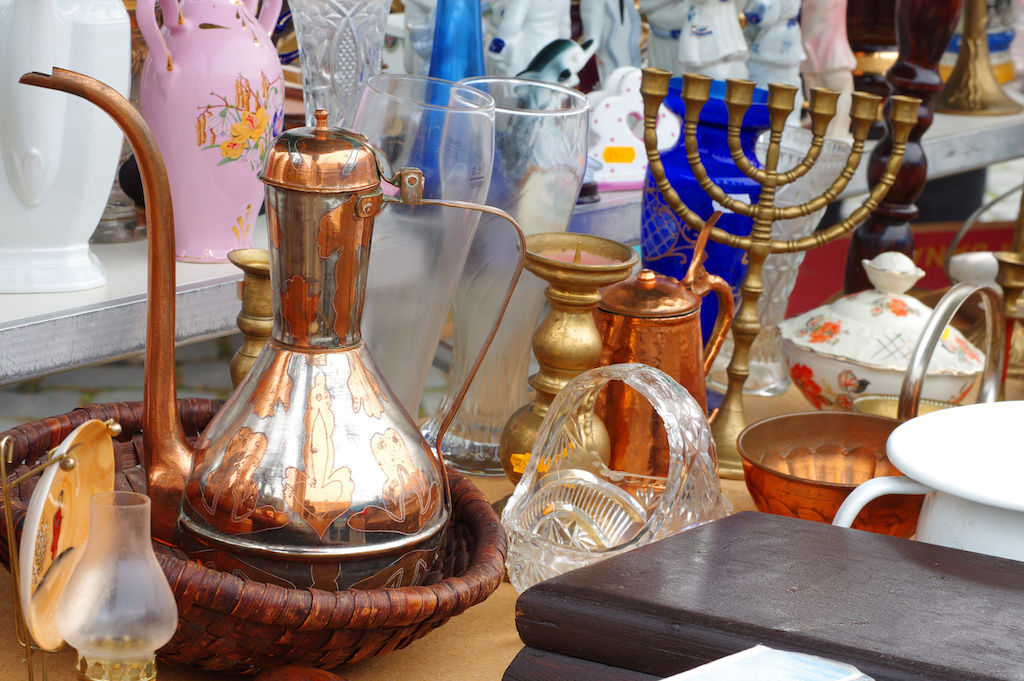 The Best of the Best
Ready to pop some tags? Only got $20 in your pocket? That's all you may need. Thrift stores and vintage shops go hand in hand. If you're in search of throwback-style clothing or some great décor to add a touch of uniqueness to your apartment, thrift stores are a solid bet for scoring major deals. Here are some highly touted places to consider if you live or are visiting these areas:
New York:
Located in Manhattan, City Opera Thrift Shop

provides vintage and high-end fashion apparel along with furniture and home décor. What's unique about this thrift shop is that it's one of the few in New York City that support the arts, more specifically the New York City Opera.

If you're a lover of vintage style, Cure Thrift Shop

in New York City is stocked with a wealth of trendy clothes. All proceeds go toward research and spreading awareness on Type 1 Diabetes.

Quintessential to the hipster style of Brooklyn, Monk Vintage

offers many stylish items. Think Urban Outfitters meets the 1980s and '90s.
California:
Out of The Closet

offers multiple locations from San Francisco and Los Angeles to Miami, Dallas and more. Not only do these thrift stores offer fashionable clothing, accessories and furniture, many locations also provide free HIV testing. Your purchases will help provide funding for HIV and AIDS programs.

Offering locations in San Francisco, Los Angeles, Studio City and Santa Monica, Wasteland

features fashionable clothes with more of a rocker edge, similar to the ambiance of Nasty Gal.

Pretty Penny Clothing is based in Oakland and provides a blend of vintage and modern clothing. If you're a fan of grandma chic fashion, you'll love shopping here.
Texas:
Blue Velvet

is a local favorite in Austin. Shop an eclectic mix of vintage apparel, bags, shoes and cowboy boots.

Also in Austin, Monkies Vintage and Thrift showcases vintage style clothes. Check out their affordable selection of jeans, band shirts and more.

Lulu B's

provides two locations in Dallas and offers a huge selection of furniture, home décor, kitchen items, artwork, jewelry and clothing.
Virginia:
If you live in or are traveling to Richmond,

Rumors

is your stop for vintage clothes and accessories. You'll discover everything from jean vests to plaid flannels.
Oregon:
Red Light Clothing Exchange

exemplifies the quirky soul of Portland with colorful and eye-catching clothing.
Consignment Stores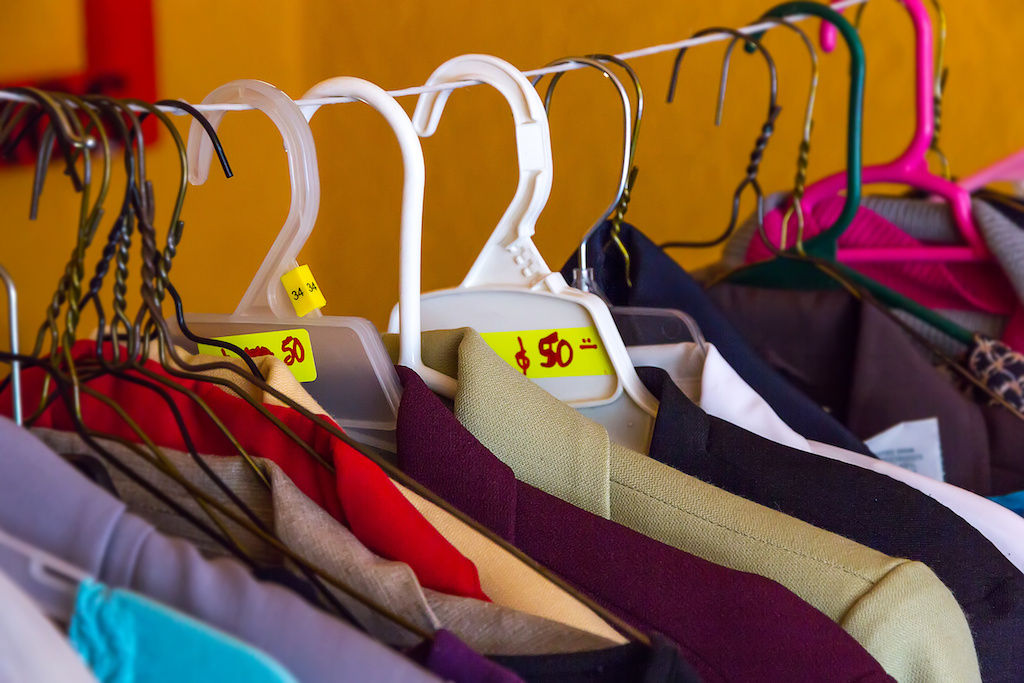 Consignment stores usually offer a portion of their sales to the owner of the item, differing a bit from a thrift store.
Fury Consignment

in Seattle, Washington, is a family-owned store offering a wide range of second-hand clothing from brands including Banana Republic, Nine West, Prada and Chanel.

Open for more than 25 years,

Designer Renaissance

features fashionable low- and high-end apparel in Nashville, Tennessee.

My Sister's Closet

was first founded in Phoenix, Arizona and now offers multiple locations in Scottsdale and San Diego, California. Check out an array of discounted designer items including clothing and accessories from Chanel, Dior and Gucci.

Vestiaire Collective

is perfect for online shoppers. The website features discounted luxury items such as Céline handbags, Saint Laurent heels and Ganni dresses.
Flea Markets and Antique Shows
What sets flea markets apart from the rest is that they are usually outdoors. Flea markets welcome a variety of individual vendors selling second-hand or self-created items. Flea markets also provide the greatest variety of items ranging from antiques, furnishings and décor to apparel, accessories, food and more.
Add a touch of uniqueness to your apartment or wardrobe by visiting a local thrift store, consignment shop or flea market this fall. It's the perfect opportunity to get out and enjoy the changing weather.
The information presented on or through this Website is made available solely for general information purposes. We do not warrant the accuracy, completeness, or usefulness of this information. Any reliance you place on such information is strictly at your own risk. We disclaim all liability and responsibility arising from any reliance placed on such materials by you or any other visitor to this Website, or by anyone who may be informed of any of its contents. Any reference to amenities, services, rules, policies, or procedures at a Greystar apartment community is general in nature, and each Greystar apartment community may have amenities, services, rules, policies, and procedures that differ from those referenced on this Website. Please consult with your Greystar apartment community for the exact amenities, services, rules, policies, or procedures applicable.
This Website may include content provided by third parties, including materials provided by other users, bloggers, and third-party licensors, syndicators, aggregators, and/or reporting services. All statements and/or opinions expressed in these materials, and all articles and responses to questions and other content, other than the content provided by Greystar, are solely the opinions and the responsibility of the person or entity providing those materials. These materials do not necessarily reflect the opinion of Greystar. We are not responsible, or liable to you or any third party, for the content or accuracy of any materials provided by any third parties.