How to Make Your Home Smell Amazing
Living in an apartment versus a house means you're dealing with a smaller space, and the smell of Friday night fish tacos or Monday night moussaka will seep into every room and can linger for hours to haunt you and your company. In a situation like this, it's good to be prepared! Having a few home fragrance options to combat unwanted odors will not only make you and your guests comfortable, but it will also help elevate your mood. Here are some helpful tips on how to make your home smell amazing:

The Best Candles for Home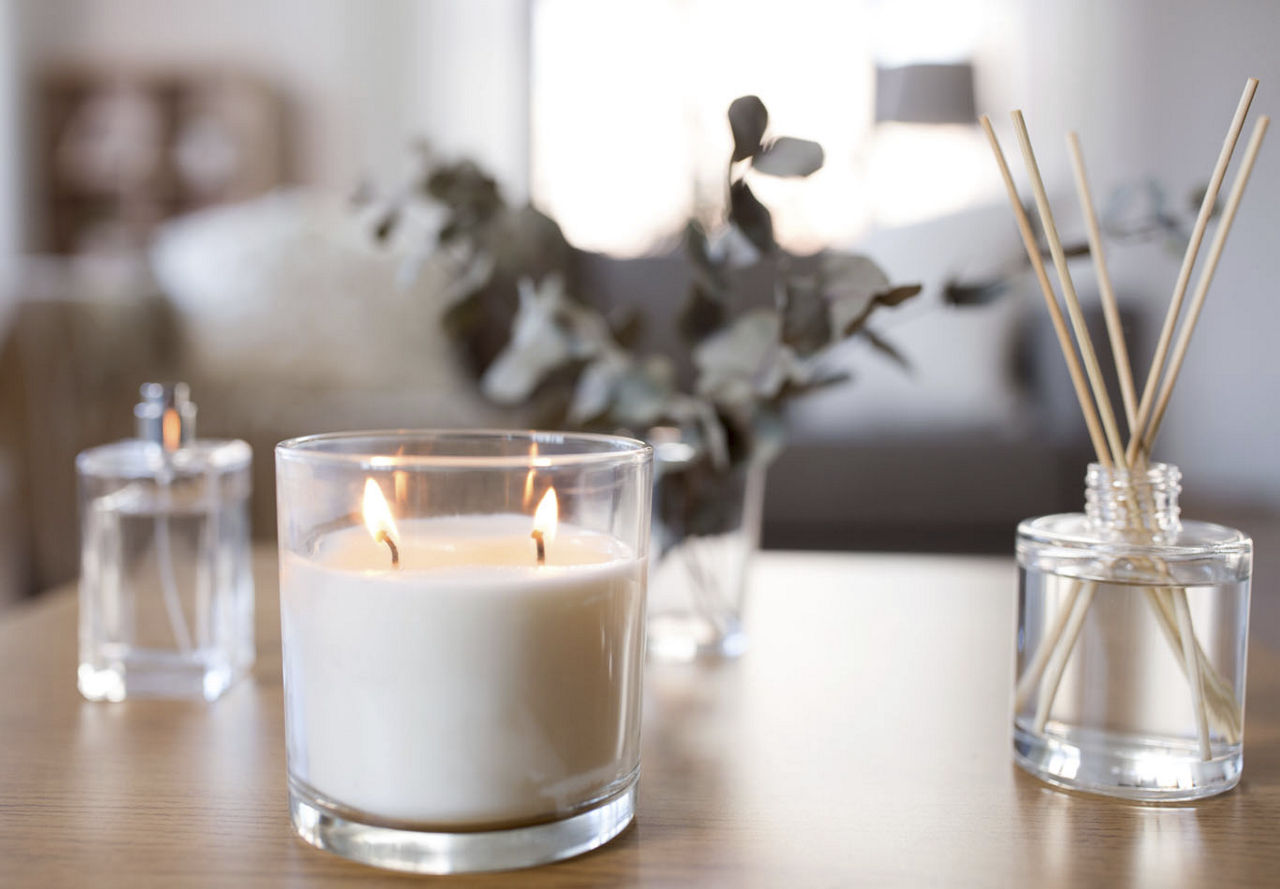 One of the easiest ways to get rid of an unwanted odor is to light a candle. There are so many different scents that make choosing just one nearly impossible, so there's no harm in buying a variety. Huntington home candles, Red Leaf home candles, and FORVR mood candles are some popular brands that create delectable scents like Lemon Lavender, Sea Salt and Iris, Wild Honey Nectar, and Tangerine Guava to name a few. If you're looking to buy home candles in bulk, opting for a pack of vanilla White Pillar candles is the most cost-effective option and they're some of the best scented candles out there.
When the holidays roll around you can get creative and buy themed candles for home, like Pumpkin Pie for Halloween or Pine and Evergreen for Christmas. Nothing sets the mood for the holidays like a festive holiday themed candle!

Popular Essential Oil Brands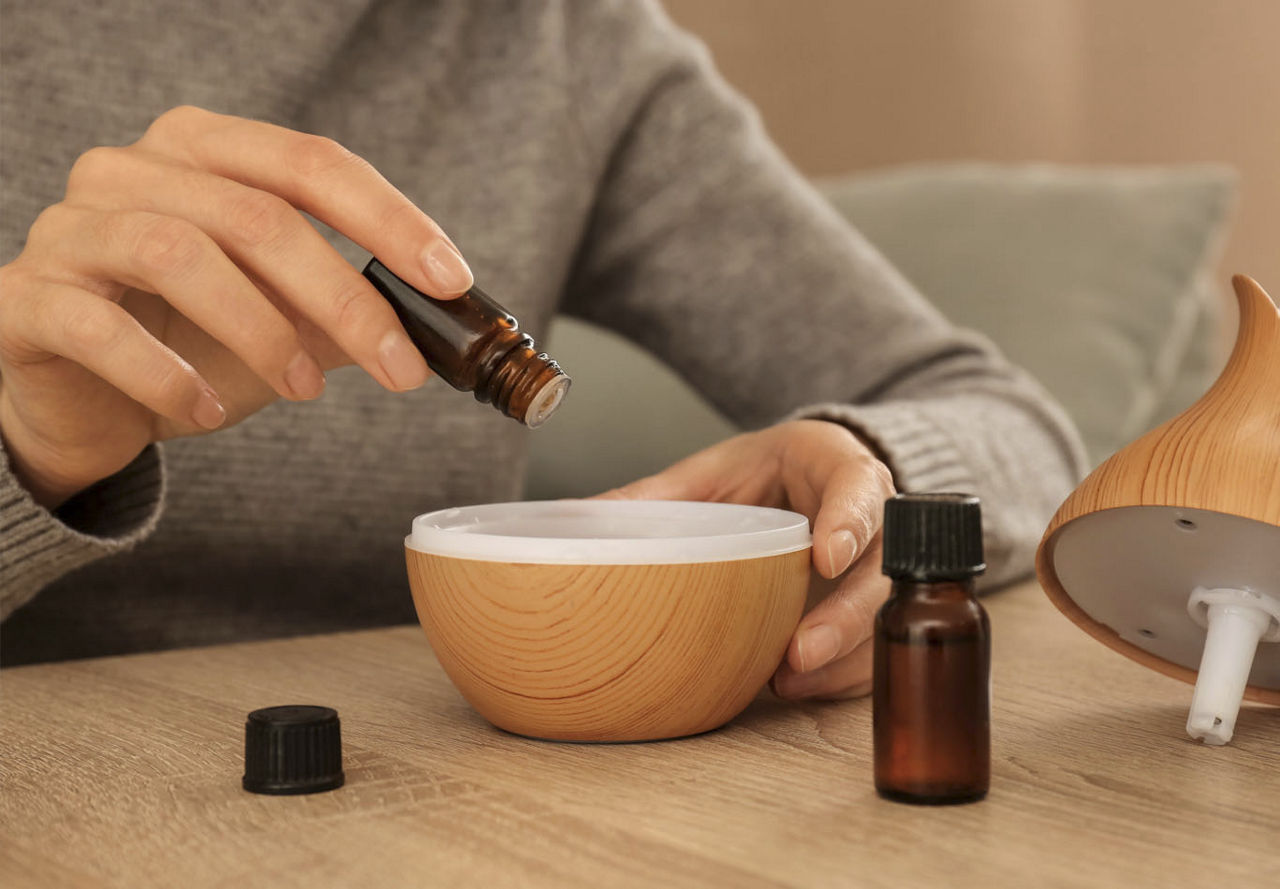 If you're looking for a way to freshen the smell of your home using a homeopathic method, you can't go wrong with good quality essential oils. Buy a diffuser, add a few drops to some water, and wait for your place to smell like your favorite spa! Young Living, Doterra, and Plant Therapy are trusted, high quality essential oil brands that often offer discounts and specials when you buy in bulk or are a first-time customer.
Essential oils have also been known to naturally treat a number of ailments—one of the most frequent being stress. You can mix oils together and create your own tailored scents to help potentially alleviate negative symptoms like headaches, nausea, anxiety, and insomnia.

Fabric Sprays That Change the Game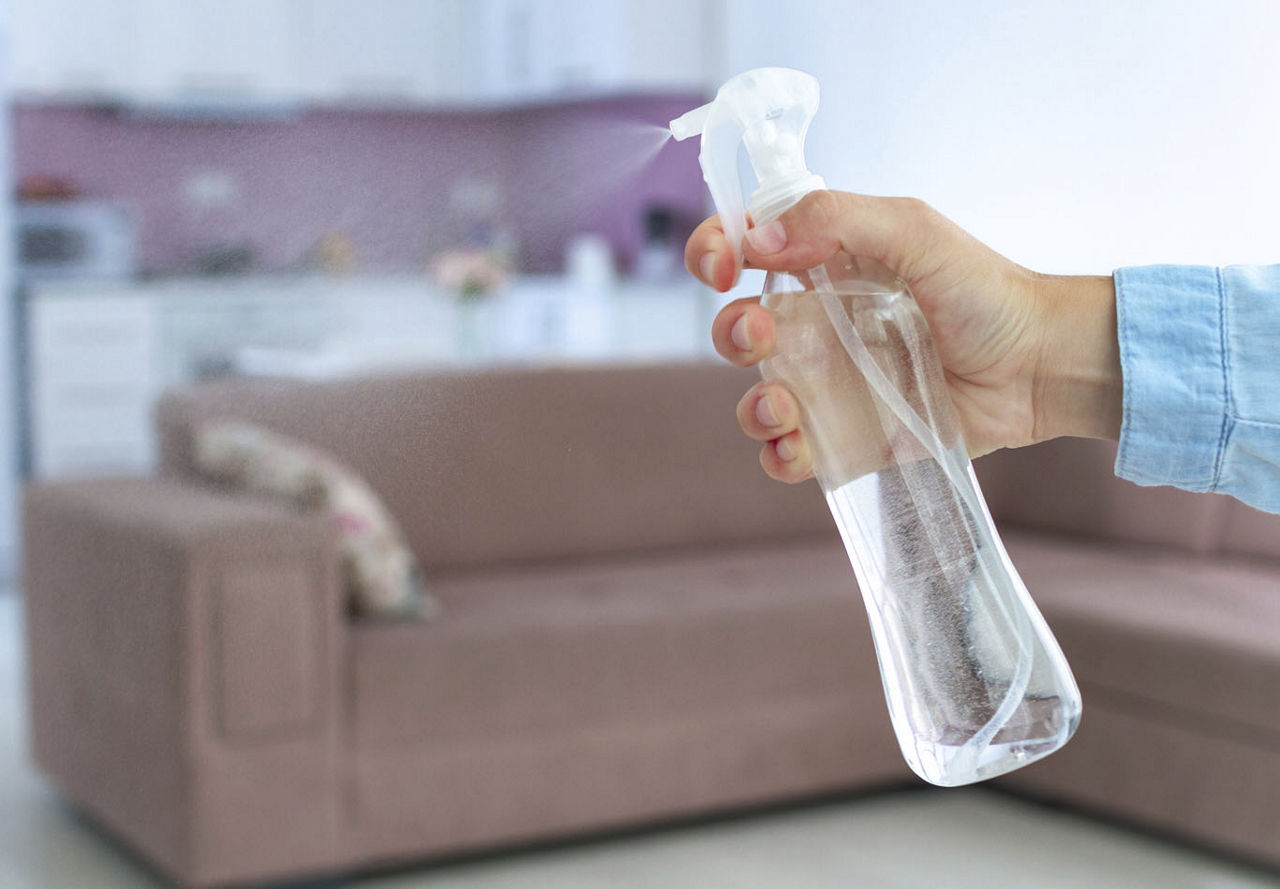 Although air fresheners, candles, and essential oils fight odors lingering in the air, let's not forget all the furniture items in our homes made of fabric. Strange odors can seep into your couch, mattress, large area rugs, and other fabric items and remain for days and weeks, making for an unpleasant experience. You can't throw your couch or mattress into the washing machine, but you can utilize strong fabric sprays that will remove smelly odors and even kill germs.
Target sells a brand of fabric spray called Mrs. Meyer's with fresh scents like Honeysuckle, Lemon Verbena, and Peony. Other popular and affordable fabric and room spray brands include Lysol, Muse Apothecary, Everspring, and Hearth and Hand. Buy a bottle, get to spraying, and you'll thank yourself a hundred times over!

Plug in a Scent and Off You Go

If you want to create a unique, delicious smelling experience for you and your friends, have a designated scent for every room in your house so no space is left neglected. Plug-in home scents are subtle, not overpowering, and gently release fragrant smells throughout the day. They are probably the least maintenance, and you don't have to put much thought into them, just pick your favorite scents, plug in, and enjoy the freshness until it's time to replace.
Air Wick, Bath & Body Works, Glade, and Febreze dominate the plug-in scent market and at least one brand can be found at your local grocery store.

The information presented on or through this Website is made available solely for general information purposes. We do not warrant the accuracy, completeness, or usefulness of this information. Any reliance you place on such information is strictly at your own risk. We disclaim all liability and responsibility arising from any reliance placed on such materials by you or any other visitor to this Website, or by anyone who may be informed of any of its contents. Any reference to amenities, services, rules, policies, or procedures at a Greystar apartment community is general in nature, and each Greystar apartment community may have amenities, services, rules, policies, and procedures that differ from those referenced on this Website. Please consult with your Greystar apartment community for the exact amenities, services, rules, policies, or procedures applicable.

This Website may include content provided by third parties, including materials provided by other users, bloggers, and third-party licensors, syndicators, aggregators, and/or reporting services. All statements and/or opinions expressed in these materials, and all articles and responses to questions and other content, other than the content provided by Greystar, are solely the opinions and the responsibility of the person or entity providing those materials. These materials do not necessarily reflect the opinion of Greystar. We are not responsible, or liable to you or any third party, for the content or accuracy of any materials provided by any third parties.