3 Ways to Make Your Apartment Feel Unique
Lifestyle
October 12, 2022
When you first move into an apartment, it can take a while to feel like home. Let's face it, limited storage space and a dull wall color can make things more difficult. We've all been there! It's time to get innovative and find ways to make your space uniquely YOU. Check out these super simple, apartment-friendly design tips to help spruce up your space.


1. Hang Several Mirrors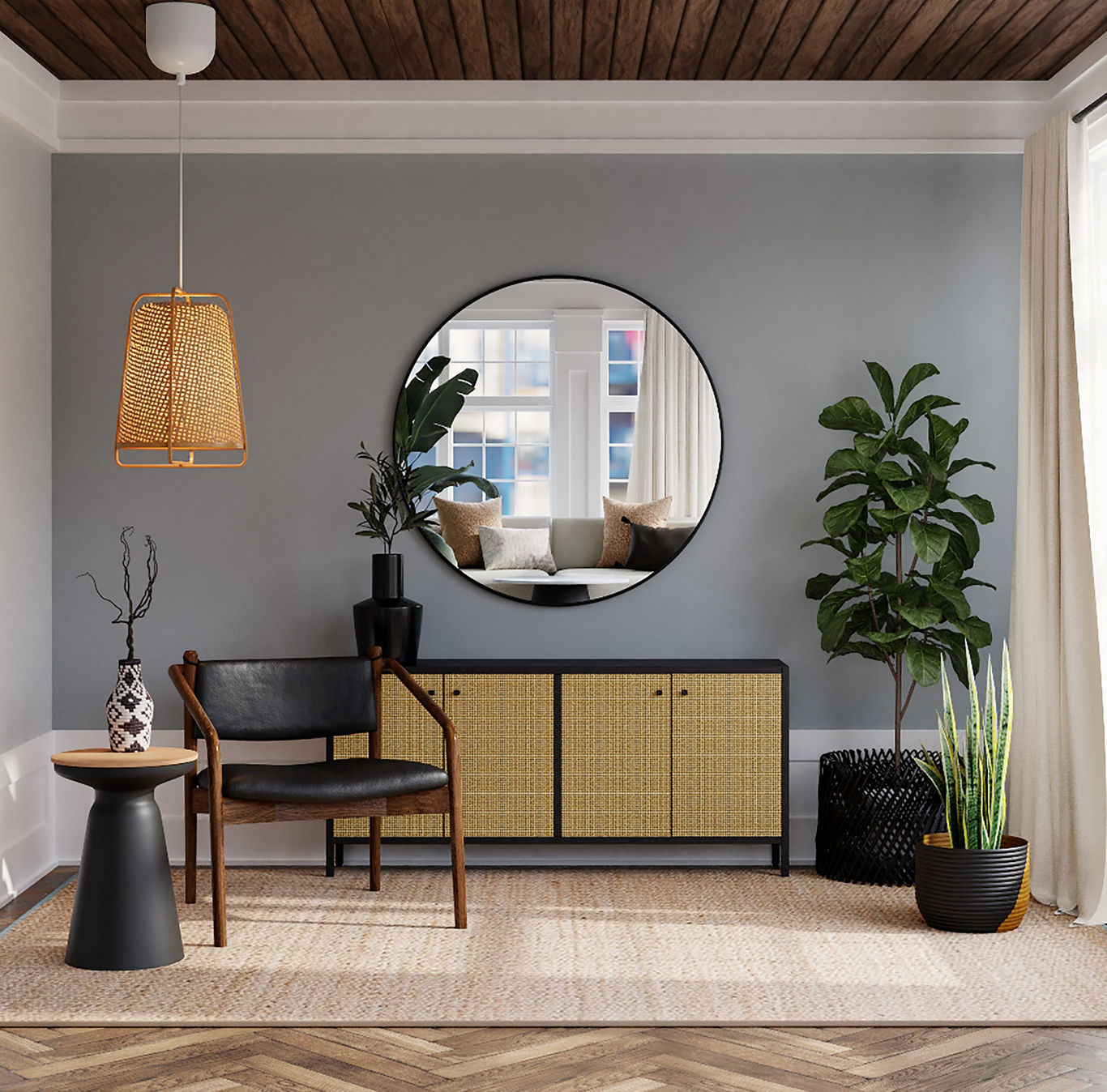 Decorating your apartment with mirrors will do more than give you a place to check yourself out in the morning. Placing mirrors throughout a space will also increase natural light and make each room feel a lot bigger. For most apartments, this will make a tremendous difference!

Try placing them above larger pieces of furniture or use multiple to create a mirror collage. Using different shapes and sizes will add more texture to the area. By taking it to the next level and decorating on a larger scale, your apartment will appear more spacious than you ever thought possible.


2. Invest in Smart Storage Pieces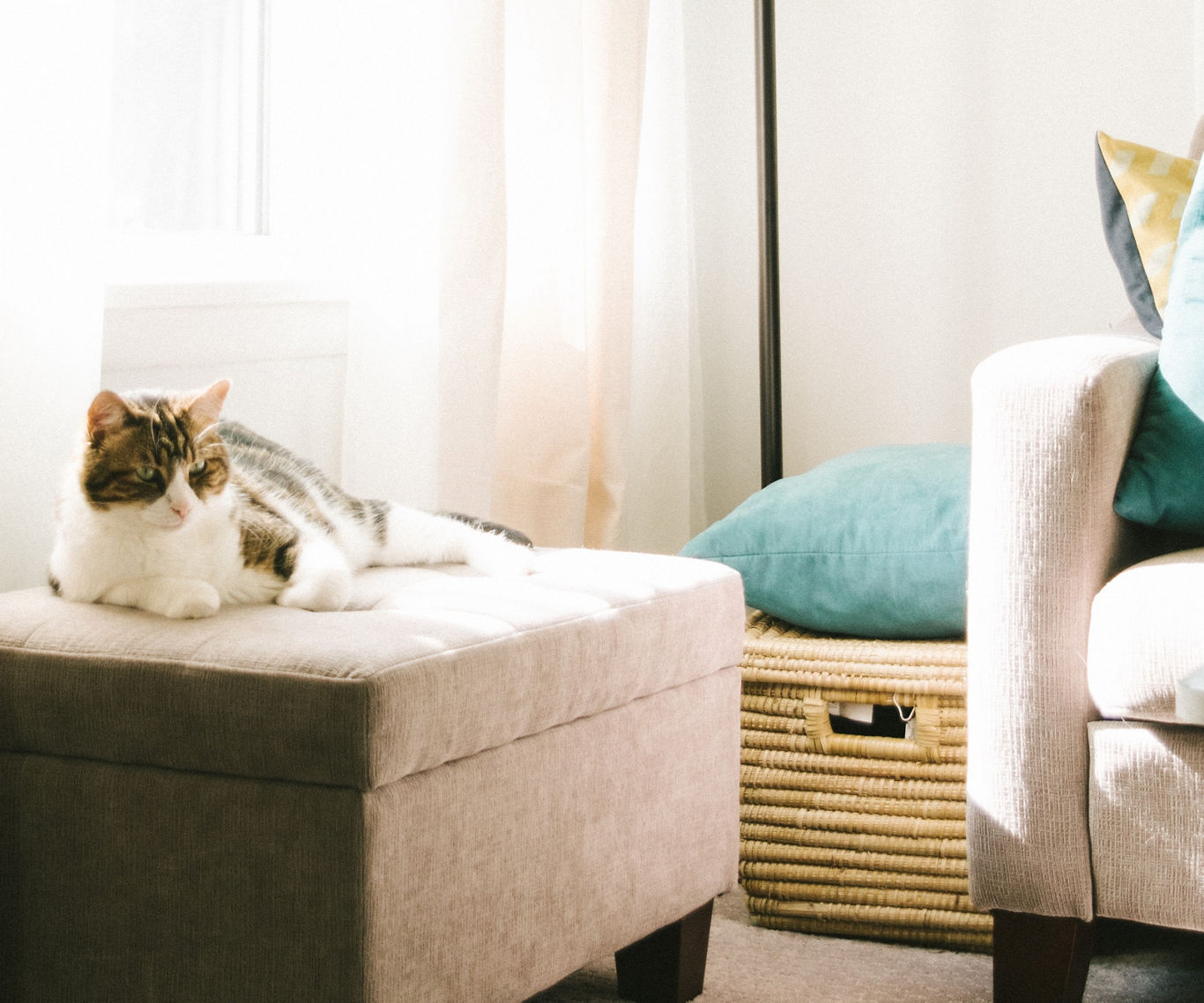 When living in a smaller space, it's important to discover unique ways to maximize the room you have while minimizing clutter. There are so many unique pieces out there to add extra storage while reflecting your personal style.

Ottomans are a perfect way to add additional seating while providing an ideal storage solution. Most have ample room to store blankets, seasonal décor or anything else you might need to hide away.

You can even add floating shelves to your walls. Show off your favorite books and records in an organized, tidy way.

3. Visit Local Thrift Stores

There are so many fun and rare pieces hiding in thrift stores all over the world. So don't be afraid to shop there when it comes time to decorate your apartment. Using secondhand items is an easy way to add character to any room in your home.

Don't know where to start? Make sure to keep a list of things you need so you can keep a lookout while shopping. Try your best to visit often. New items come in every day, and you don't want to miss out on anything. But most importantly, make sure to keep an open mind. You may stumble upon items you can repurpose or repaint.

While incorporating these trends into your space, don't forget to add your own personal flair. It's more than important that you feel comfortable in your Greystar apartment. So don't be afraid to really make it yours!



The information presented on or through this Website is made available solely for general information purposes. We do not warrant the accuracy, completeness, or usefulness of this information. Any reliance you place on such information is strictly at your own risk. We disclaim all liability and responsibility arising from any reliance placed on such materials by you or any other visitor to this Website, or by anyone who may be informed of any of its contents. Any reference to amenities, services, rules, policies, or procedures at a Greystar apartment community is general in nature, and each Greystar apartment community may have amenities, services, rules, policies, and procedures that differ from those referenced on this Website. Please consult with your Greystar apartment community for the exact amenities, services, rules, policies, or procedures applicable.

This Website may include content provided by third parties, including materials provided by other users, bloggers, and third-party licensors, syndicators, aggregators, and/or reporting services. All statements and/or opinions expressed in these materials, and all articles and responses to questions and other content, other than the content provided by Greystar, are solely the opinions and the responsibility of the person or entity providing those materials. These materials do not necessarily reflect the opinion of Greystar. We are not responsible, or liable to you or any third party, for the content or accuracy of any materials provided by any third parties.