National Moving Month: Deciding How to Move
Summertime. It's when the livin' is easy, right? Well, until you have to move. Then it's just stressful – and sweaty. May is National Moving Month, kicking off the busiest time of year for apartment moving: May through September. Moving can be a major disruption of routine and daily life, so in this five-part series, we want to walk you through the process with tips and more from multiple experts. We start with the basics: How to Move.
To Hire Movers or Not to Hire Movers? That is the Question.
There are two main factors at play when deciding how you're going to move: time and money. To confidently make this choice, you'll need to ask yourself which of those means the most to you.
Hire a mover/moving company if

you want to save time and energy while experiencing less stress.

Hire yourself, friends and a truck(s) if

you want to save the most money.
According to the U.S. Census Bureau, professional movers relocate more than 35 million Americans each year. The cost, however, is different for everyone – with or without movers – and really depends on your situation: the distance of your move (local, interstate or intrastate); the size of your place; the number of belongings you're moving; and if you're packing yourself.
Pros and Cons of Hiring Movers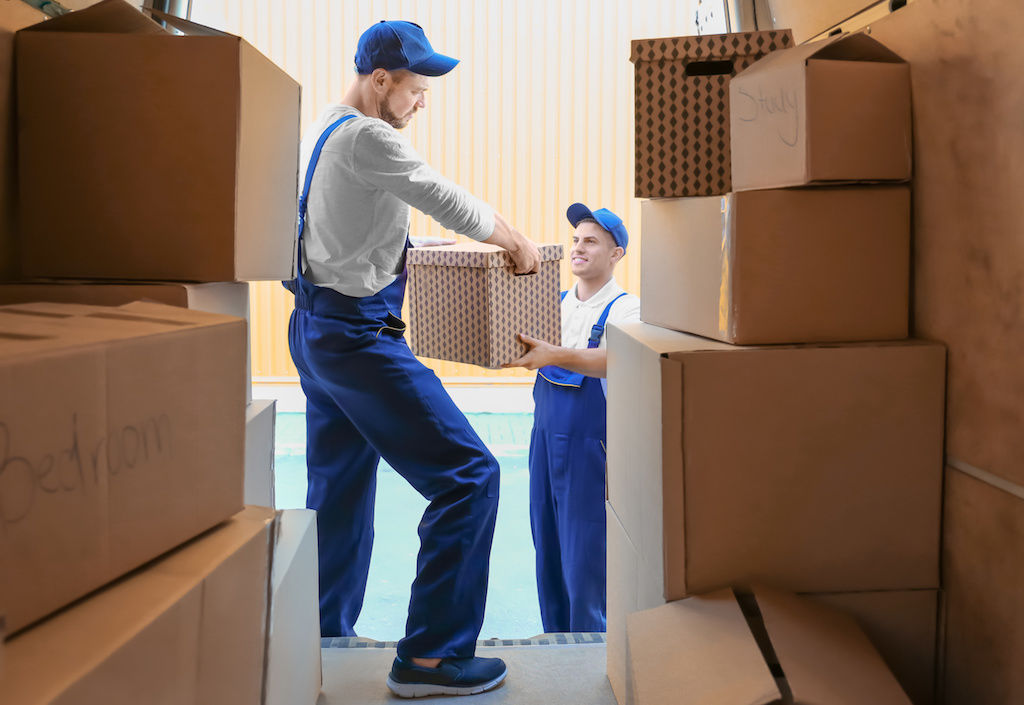 Hiring a moving company takes less time, causes less stress, takes no physical toll and is more efficient. It can, however, get pricey. It also means less control over the move and requires thorough research to find the right movers. To get an idea of what your move is going to cost, check out this handy guide from moving.com that will assist you in estimating your approximate expenses for a move of any distance. On average, according to HomeAdvisor:
Local moving (100 miles or less) within the same state (intrastate)

costs between $80 to $100 per hour, plus $25 to $50 extra per additional mover.

Interstate/cross-country (over 100 miles)

moves generally cost $2,000 to $5,000 per load.
On a local level, for those with a one-bedroom apartment, a move is likely to take between 3 to 5 hours to complete, making the average price range between $200 and $500. For a two-bedroom apartment, the move will likely take 5 to 7 hours, costing between $400 to $700. For a three-bedroom house, you're looking at almost 10 hours of work and up to $1,000 for the move. Double that for a four-bedroom house.
For longer distances, it's harder to pinpoint, though it's based on two factors: weight and distance. If you're not sure how much your items weigh, movers will give you a decent estimate before you commit. On average, though, belongings in a 1,000-square-foot apartment typically weigh about 5,000 pounds. A 2,800-square-foot, four-bedroom home's furnishings typically weigh in at around 20,500 pounds.
Whether you're moving to Houston, Austin, Denver, Atlanta, New York City or even Los Angeles, companies including North American, Atlas Van Lines, United Van Lines, Bekins, Mayflower, National Van Lines or Allied are ready to provide free quotes as to how much a cross-country trek could cost. Locally owned companies that move within a city or region also are available.
The most important part of hiring movers, though, is verifying their identity, according to President and CEO of the American Moving & Storage Association Scott Michael.
"Look for the red flags, such as no physical address or phone number online, or maybe if the price is suspiciously low," Michael says. "And don't rely on over-the-phone estimates. Have the movers come to your home or do a virtual home survey if the movers offer that. Lastly, going through an association is a great way to avoid these scams."
Another way to make the move go smoothly while feeling confident about hiring movers is purchasing temporary moving insurance, says Harrine Freeman, a financial expert, author and founder of H.E. Freeman Enterprises.
"One thing people may not think about is purchasing moving insurance," Freeman says. "Some moving companies offer a temporary insurance policy, or you could ask your home or renters insurance company if they do as well. The great thing about it is that it reduces stress because you know that if something does happen to your belongings, you will have the money to replace them without a long-term commitment to a policy. It's a policy meant for this move specifically."
Pros and Cons of DIY Moving
Moving yourself allows you full control over the situation, saves some money, offers flexibility when it comes to dates and times and requires no researching of movers - just calling up your best friends or beloved family members. However, it will take the most time and the biggest toll physically. While it does save some money, it's definitely not free.
Doing a DIY move has its perks, but it also wears you down. From the planning and reserving resources to the actual packing, loading, hauling, unloading and unpacking, it can be a tough process. In the end, it may not actually save you enough money to make the time and effort worth it.
First, you need transportation. Most DIY-ers will seek out a friend or two with trucks and larger vehicles. But if that's not an option, the next best thing may be to rent a truck or van. The cost can vary greatly depending on the size of the vehicle needed, mileage, the price of gas and the amount of time the truck will be used.
The local area price range for renting a small truck for one day averages out to about $20, while renting a larger truck for a couple days can make it up to $160. That's not including cost-per-mile (69 to 79 cents), a potential truck rental deposit (up to $150) or fuel costs ($5-$20). Long-distance moves using a basic truck rental can easily make it up into the $500 to $1,700 price range, also not including fuel cost, potential deposit and cost-per-mile.
Your moving supplies checklist might be a little longer, as well, if you're going the DIY route, with added items like furniture pads and covers, dollies, mattress bags, stretch wrap and cargo straps for fastening your belongings tightly in place.
Compromising to Cut Costs
There are a few ways you can compromise to make the most of your move. Instead of going full service (packing, loading, hauling, unloading, unpacking), which can sometimes amount to an extra $400, consider going with a self-pack moving company, where you do the packing, loading, unloading and unpacking at your own pace. All they do is the transporting. You often see this approach with pods, where a shipping container is delivered to you, you load it in your own time, and it's then taken to your destination. There are negotiable variations of this process, depending on the company.
There are also more cost-effective ways to get your main moving supplies:
Boxes or plastic bins

Bubble wrap, tissue paper or other padding

Packing tape (lots of it)

Labeling materials
For containers, you could always visit mid-size retailers or your local liquor store to get boxes strong enough to hold your belongings while saving you money. Or, utilize bin- or box-renting services at local storage or container companies that provide the easy rental of plastic moving boxes for a more affordable and eco-friendly option. Renting bins also eliminates the need to buy tape and box cutters, saving money on the supplies front.
Tonia Tomlin, a professional organizer for more than 14 years and founder of Sorted Out, urges individuals to buy their supplies in bulk and return anything extra later.
"One of the biggest misconceptions in moving is thinking you need less supplies than you do," Tomlin says. "In the end, time is wasted with three or four trips back to the store. Make one trip. It'll save you time and sanity, and the rest can be returned."
Tomlin adds that this is a time to truly consider yourself.
"Moving often comes about as a result of major life events. There are a lot of reasons why people move, and it's not easy physically, mentally or emotionally," Tomlin says. "You've got to have the right approach for you - what will work best for you."
So, Time or Money?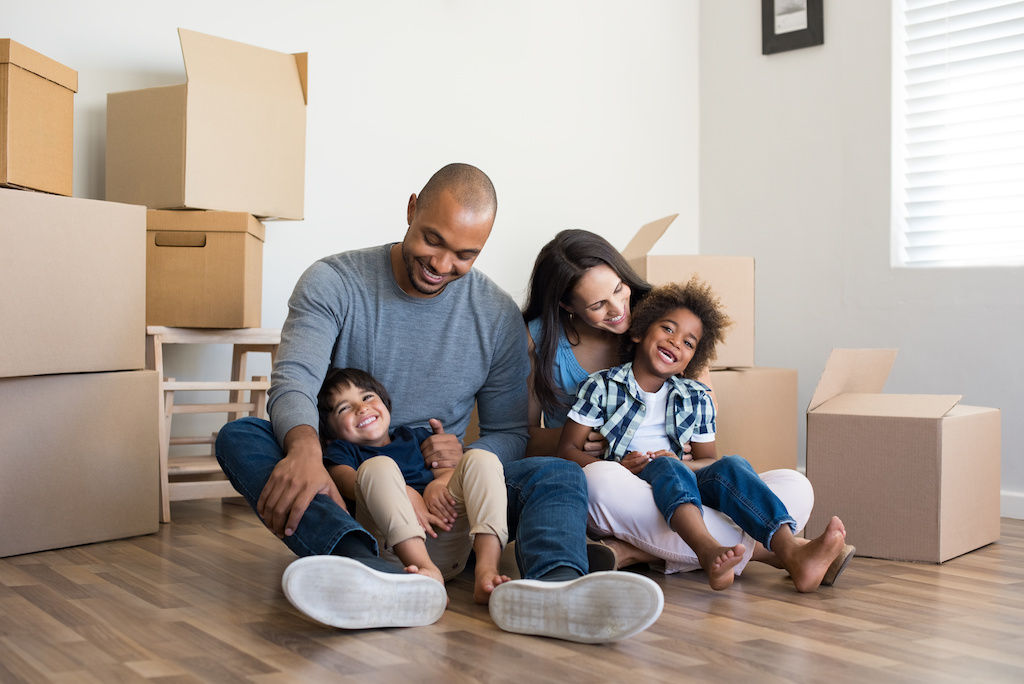 Everyone is different. For some, it may be about savings. For others, it's about not lifting a finger. Regardless, budgeting and prioritizing come first.
"Budgeting for a move is the most important preparatory task you can do," Freeman says. "How much furniture will you be buying? What about selling? Does your budget allow for a mover or storage? Do things in phases, whether it's saving boxes and supplies over time or slowly securing money to maintain your unexpected emergency fund."
No matter which you choose (time or money), take care of yourself in the process, do some budgeting prior, conduct the proper research and make your move to that next dream apartment.
The information presented on or through this Website is made available solely for general information purposes. We do not warrant the accuracy, completeness, or usefulness of this information. Any reliance you place on such information is strictly at your own risk. We disclaim all liability and responsibility arising from any reliance placed on such materials by you or any other visitor to this Website, or by anyone who may be informed of any of its contents. Any reference to amenities, services, rules, policies, or procedures at a Greystar apartment community is general in nature, and each Greystar apartment community may have amenities, services, rules, policies, and procedures that differ from those referenced on this Website. Please consult with your Greystar apartment community for the exact amenities, services, rules, policies, or procedures applicable.
This Website may include content provided by third parties, including materials provided by other users, bloggers, and third-party licensors, syndicators, aggregators, and/or reporting services. All statements and/or opinions expressed in these materials, and all articles and responses to questions and other content, other than the content provided by Greystar, are solely the opinions and the responsibility of the person or entity providing those materials. These materials do not necessarily reflect the opinion of Greystar. We are not responsible, or liable to you or any third party, for the content or accuracy of any materials provided by any third parties.