Corporate Housing Can Help Make a Relocation a Tad Easier
Lifestyle
February 20, 2019
You've just been offered your dream job, and that means you'll have to move to the other side of the country. How exciting! You're going to get to make new friends in your new city with a new job. Awesome! You aren't going to have the time, though, to find that ideal place to live – be it an apartment, house or condo – before you get to your new destination and start your position. Don't worry.
Corporate housing with Greystar may be the perfect solution whether you're headed to Washington, D.C, West Palm Beach, the San Francisco Bay Area, Chicago, Dallas/Fort Worth or anywhere in between.
What is Corporate Housing?
Corporate housing is a short- or long-term housing option that is most often paid for by an employer rather than an employee. Individuals may request corporate housing when they have to relocate for their job in a short amount of time or are working on a longer-term project that requires them to be in a different city where they won't be taking up residence. Corporate housing can also be helpful for accommodating interns.
The average length of stay for residents in corporate housing is about two to three months. Some corporate housing communities may require a minimum stay of 14 or 30 days. Greystar's average stay for corporate housing is 67 nights.
Corporate Housing vs. Extended-Stay Hotel?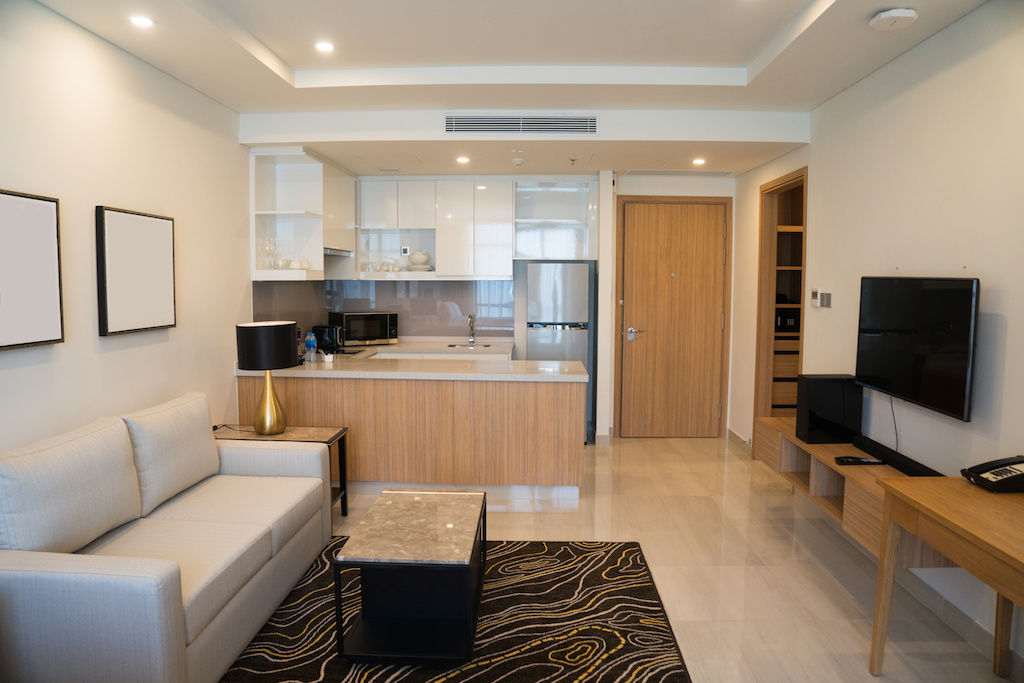 Although referred to as corporate housing, these stays are actually in furnished apartments that are tucked away into communities rather than being in higher-traffic areas, like some extended-stay hotels are.
One of the main differentiators of staying in corporate housing versus an extended-stay hotel is the all-inclusive factor. A corporate housing apartment is fully furnished and includes all utilities – cable, internet and electricity – just like a hotel, but it usually offers more square footage to spread out plus separate rooms for relaxing, slumbering and eating. That makes it feel more like home. Kitchens in extended-stay hotels tend to be kitchenettes with the very basics, while corporate apartments are full size spaces with pantries and other accoutrements.
Corporate housing also allows for longer stays with pets. Many extended-stay hotels will not allow pets – or will allow just one. While corporate housing can extend to a full year, extended-stay hotels usually don't surpass one month stays.
"Even with extended-stay hotels, they only focus on housing people for 30-plus days," said Young Hill, Senior Director of Real Estate Strategic Services at Greystar. "Within a residential apartment community, you're going to get a fully furnished apartment. This includes a washer and dryer, kitchen and separate living and sleeping spaces. For almost the same price that you would spend on a hotel, you can get an apartment."
What are the Benefits of Corporate Housing?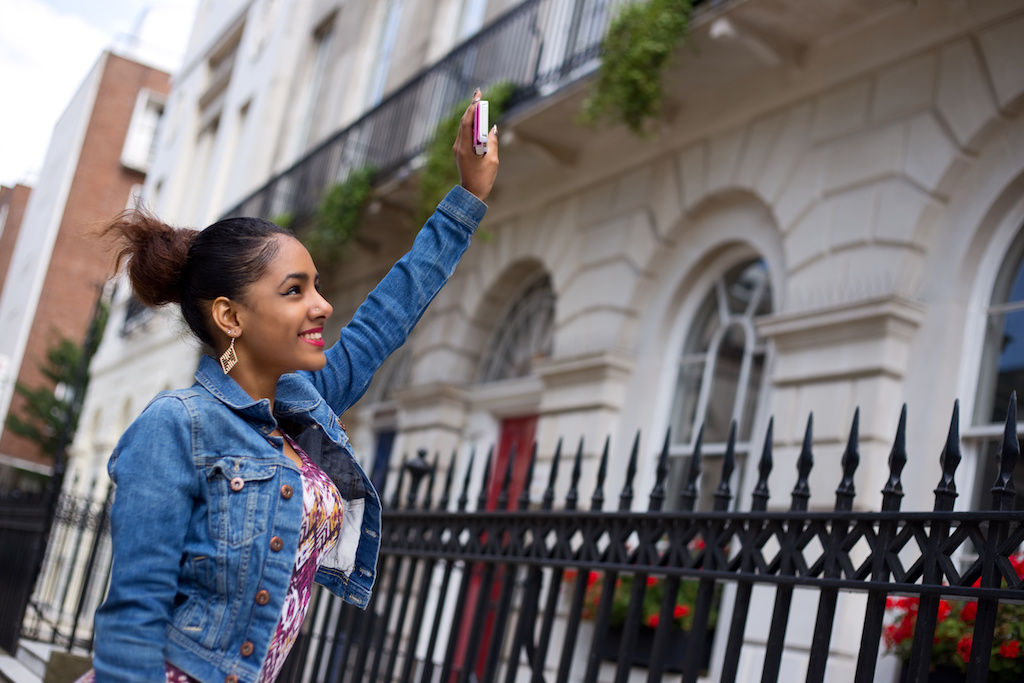 Greystar's corporate housing is usually nestled within a typical residential apartment complex. Those communities set aside a number of units that can be used for shorter-term residents who agree to be just as good of neighbors as if they signed a lease there full time. Greystar partners with Urbandoor, a booking platform that helps residents and/or companies locate corporate housing.
So, why does this matter? Living in a corporate apartment allows you to immerse yourself into a community where stability is a constant. A hotel's guests are more transient, so you won't have the same opportunity to connect and interact with its visitors.
"Corporate housing helps you become engrained in the community," Hill said. "You can talk to the residents and ask questions like, 'Where are the best schools?' or 'Where can my kid join a soccer team?' Corporate housing helps people really live within that city. It also gives the employee greater flexibility and allows them to do their job better."
In addition to being fully furnished, corporate apartments offer additional perks including well-appointed fitness centers, pools and/or nearby trails for hiking or biking.
"People can live their lives in a corporate apartment the same way they would have been living at home," Hill said. "A hotel is just not as comfortable and doesn't have that same community feel."
So, you're making a big move? Here are other blog posts you'll be interested in
The information presented on or through this Website is made available solely for general information purposes. We do not warrant the accuracy, completeness, or usefulness of this information. Any reliance you place on such information is strictly at your own risk. We disclaim all liability and responsibility arising from any reliance placed on such materials by you or any other visitor to this Website, or by anyone who may be informed of any of its contents. Any reference to amenities, services, rules, policies, or procedures at a Greystar apartment community is general in nature, and each Greystar apartment community may have amenities, services, rules, policies, and procedures that differ from those referenced on this Website. Please consult with your Greystar apartment community for the exact amenities, services, rules, policies, or procedures applicable.
This Website may include content provided by third parties, including materials provided by other users, bloggers, and third-party licensors, syndicators, aggregators, and/or reporting services. All statements and/or opinions expressed in these materials, and all articles and responses to questions and other content, other than the content provided by Greystar, are solely the opinions and the responsibility of the person or entity providing those materials. These materials do not necessarily reflect the opinion of Greystar. We are not responsible, or liable to you or any third party, for the content or accuracy of any materials provided by any third parties.