10 Things You Didn't Think About - But Should - When Searching for an Apartment
You've toured the perfect apartment either on a website or in person. It has the best floor plan for your needs, all of the appliances you desire, state-of-the-art community amenities and the price is just right. You're just a signature away from having this dreamy abode as your new home.
Few things could be worse, though, than moving into what you thought to be the perfect community only to find out days or weeks later that maybe you overlooked a few things during your apartment search. Avoid renter's remorse by looking for these commonly forgotten aspects of apartment searching
Test the Water Pressure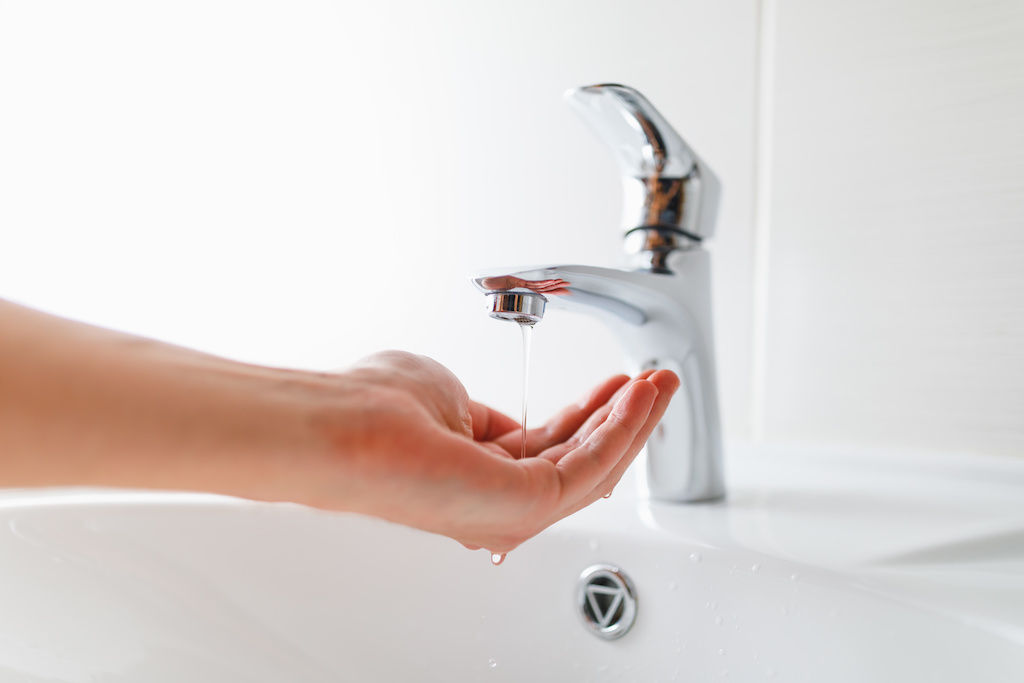 Be sure to turn on all of the sinks, tubs and showers when touring a prospective pad. You might feel silly doing it, but leasing agents have seen this hundreds of times. There is nothing quite like taking a shower underneath a trickling stream of water for the next year.
Research Utility Suppliers
If the community doesn't have a partnership with a utility provider, research available options first to find out if they fit within your budget. If you work from home and need a super high-speed internet connection, make sure it's available. Otherwise, you might be stuck with slow downloads and uploads that could put your job in jeopardy.
Check Your Cell Phone Reception
This rings true for all renters, especially those who are searching for a first-floor unit. Between concrete, steel beams and electrical cabling, the materials used during construction could affect your cell phone service. To test the reception, walk through every inch of the apartment with your phone in hand and monitor your signal. Pull up a few web pages and watch how fast or slow they load. Pay extra attention to areas where you'll frequently be using your phone such as the bathroom, far corner of the bedroom where your bed will be and middle of the living room where your sofa will rest.
Find Out if Your Car Insurance Rate Will Increase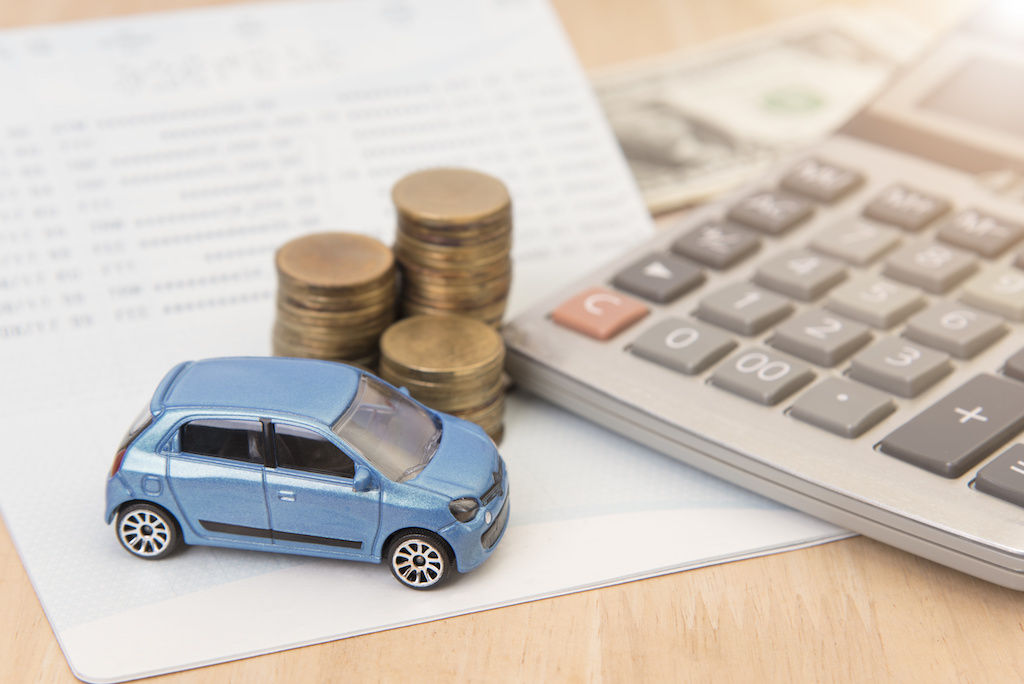 It's true. Whether you're moving to downtown Seattle or settling in Savannah, the probability of your auto insurance rate changing is likely based on the number of claims submitted in your prospective new neighborhood. Before putting your John Hancock on the dotted line of lease agreement, get a quote from your insurance agent to ensure the new rate fits within your budget.
Take a Lap Around the Parking Lot in the Evening
When tenants are home for the evening, drive through the parking lot/garage to get a first-hand look at what the potential parking situation is at the community. Take note of available spots, guest parking, reserved spaces and overall security and lighting in the area. You may also want to consider covered parking options in case of inclement weather.
Check the Electric Outlets
From your beloved Kitchen Aid mixer to the coffee pot that ignites your mornings, you know you'll need ample countertop space to proudly display all your kitchen gadgets. However, what you might not think of are the electrical outlets needed to use your gadgets and showcase your culinary prowess. You'll want to ensure each room has enough outlets to accommodate all of your electronics without using too many extension cords.<
Make Sure Your Furniture Can Fit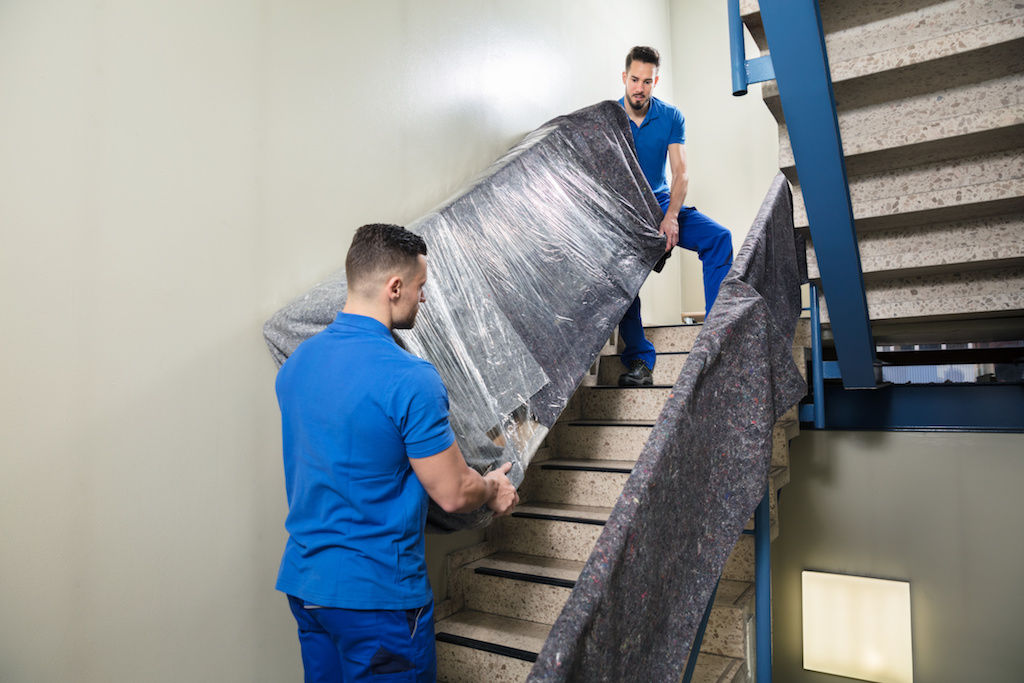 During your tour, look for narrow corridors and small elevators that would make moving a hassle. Even a team of the most skilled movers may have difficulty getting a 9-foot sofa up four flights of a winding stairs. To ensure your furniture can make the move, bring measurements of all your large pieces along with a tape measure. That can also help you decide if your large bed will fit against the only blank wall in the bedroom.
Consider Your Commute
If you found a great deal on an apartment in the suburbs but your office is downtown, this might add some frustration to your day. Take your potential commute time into consideration and research local transportation options. A lengthy commute could impact the amount of money spent on gas and car maintenance. Take a "test commute" during rush hour to get an accurate idea of your daily drive time.
Search for Nearby Grocery Stores, Restaurants
Are you a die-hard farm-to-table advocate? Are you brand loyal to one supermarket? Would you commute an extra 20 minutes to get to the nearest hardware store? Where would you go if you needed a carton of milk or ice cream at 10 p.m.? Research the neighborhood and each community's proximity to places you frequent or plan to visit often.
Trust Your Instinct
It may seem cliché, but if the feng shui feels off balance, you may need to keep looking. While you can pile the throw pillows on an old couch to make it look good and set out sugar cookie scented candles to eradicate your pet's smell, you cannot change the harmony or floor plan of an apartment. Your new place should feel more like a home and less like an apartment.
Other Blog Post You Might Be Interested in Reading
The information presented on or through this Website is made available solely for general information purposes. We do not warrant the accuracy, completeness, or usefulness of this information. Any reliance you place on such information is strictly at your own risk. We disclaim all liability and responsibility arising from any reliance placed on such materials by you or any other visitor to this Website, or by anyone who may be informed of any of its contents. Any reference to amenities, services, rules, policies, or procedures at a Greystar apartment community is general in nature, and each Greystar apartment community may have amenities, services, rules, policies, and procedures that differ from those referenced on this Website. Please consult with your Greystar apartment community for the exact amenities, services, rules, policies, or procedures applicable.

This Website may include content provided by third parties, including materials provided by other users, bloggers, and third-party licensors, syndicators, aggregators, and/or reporting services. All statements and/or opinions expressed in these materials, and all articles and responses to questions and other content, other than the content provided by Greystar, are solely the opinions and the responsibility of the person or entity providing those materials. These materials do not necessarily reflect the opinion of Greystar. We are not responsible, or liable to you or any third party, for the content or accuracy of any materials provided by any third parties.