Be the Envy of Your Friends When You Live in One of the Best Places to Vacation
For Residents
May 29, 2019
Forbes and Travel + Leisure run lists every year of the best places to visit all over the world. A city like Santa Fe, New Mexico reigns supreme for speaking to an adventurous dialect, while upstate New York welcomes visitors ready and willing to break free from a bustling cityscape. What makes these places, among many others, unique is that on top of offering vacation time and much-needed escapes from everyday life, they also offer Greystar apartment communities.
That's right. Why limit your creativity to just a trip to Fort Collins when you can make it your home? And why not sing the song of Music City every day when you reside in Nashville. Don't just live somewhere that makes you want to "get away" all the time. Best places to visit? No need to settle for that when you can be lucky enough to call it home.
So, in no particular order, here are the spots where you can live to make your friends a tad bit envious:
Santa Fe, New Mexico
The rooted history of "The City Different" makes Santa Fe a desirable destination for travelers. Most can explore trails paved by the Pueblo people, relish in the creative arts at the Georgia O'Keeffe Museum and savor the soul of local foods. But imagine if you were surrounded by this all the time. As the oldest capital city in the nation, this artistic hub exhibits a charm all year long. In Santa Fe, you can experience hot summers and cold winters, perfect for those who love to hit the slopes when the temperature drops and strap on a pair of boots for summer hikes.
New York
While New York City is filled with a constant adrenaline that never sleeps, upstate New York counters that with a more calming reality. Living in upstate New York means more of lounging by the lake, exploring breweries and distilleries and spending your top hopping around to independently owned shops. Towns such as Ithaca and Syracuse welcome college students, young professionals and retirees to permanently enjoy the lush landscape that embellishes upstate New York.
New York City
With all that being said, sometimes you just can't get enough of the hustle and bustle of city life. And with New York City's up-and-coming neighborhood Hudson Yards, people are finding themselves wanting to travel there now more than ever. However, New York City is a fantastic place to live. With something to see on every corner, an event here and a dinner party there, it is no wonder why people sprawl to this concrete jungle. Even better, New York City offers a neighborhood that's fit for your personal style. And if you need to get away? Hop on the train and explore the many pockets of magic that this city has to offer.
Nashville, Tennessee
You are sure to find your rhythm in Nashville when you make the move to this city. A popular place to visit for music lovers and Southern hospitality seekers, Nashville offers its residents a unique experience that never gets old. You can step onto Nashville's main drag, "The District", to catch tunes and classic Southern food. When you're looking for a night in, you can turn off the sounds of the city by getting cozy by the fireplace. Living in Nashville, you sort of get the best of both worlds.
Fort Collins, Colorado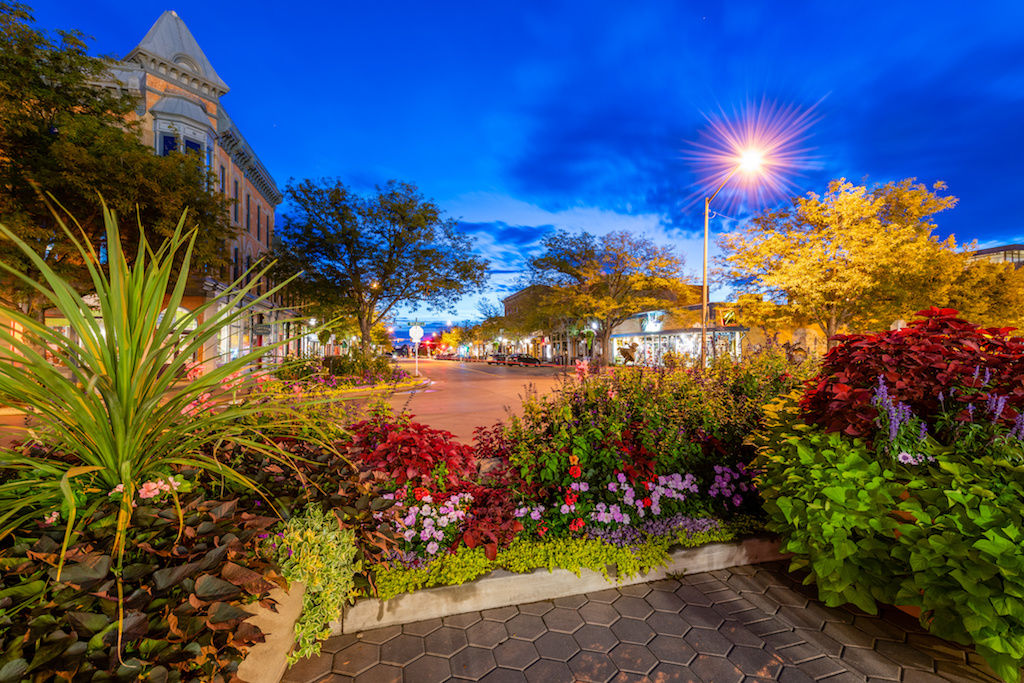 It's no wonder why Colorado is a must-visit state. Among the vibrant cities that are planted here, Fort Collins has become a top destination on travelers' lists. The city has everything you could want - from outdoor retreats for the nature lover to shopping, restaurants and nightlife if you're looking to get social. If you love one or all of those things, making Fort Collins your home will place you right at fun's fingertips. Spending your weekends at Horsetooth Mountain and Downtown Creative District or exploring the profound curation of craft beer will be just a few of the new hobbies you pick up when you become a resident in this thriving town.
Guadalajara, Mexico
Live the high life in Guadalajara, Mexico. Mexico has become more relevant on the radar for places to head to for more than just beach bumming afternoons. Visitors are flocking to the cities in search of culture, food, art and more. Could you imagine living in the middle of all of that? You're also just a drive away from Mexico City, a haven for more art and a metropolis thick with architectural treasures and more amazing street food.
United Kingdom
Places such as London, Harrow, Cambridge and Edinburgh are highly desirable for those looking to travel to the United Kingdom. Our communities in London and Harrow give you the opportunity to enjoy gems of the United Kingdom, and you're only a short ride away from other destinations. Thanks to our variety of locations in London, you can also enjoy London how you would prefer it. And once you're settled, you can visit Big Ben, Coca-Cola London Eye, Buckingham Palace and other tourist traps before exploring hidden places that are special to the locals.
North Carolina
No matter if you're a city dweller or you favor suburbia, North Carolina is all about giving you plenty of options to satisfy your desired living situation. If you've traveled to North Carolina, you know that there's beauty and charm just about everywhere. The mountains stand just as tall as the buildings in Charlotte, Raleigh, Charleston, Cape Fear and Greenville. Take your pick and call a place your home. If you choose the bustling city of Charlotte, soak up the many art museums the city has to offer. If Cape Fear caters more to your taste, you'll have endless opportunity to brush up on history while also enjoying the gorgeous gardens and unique wildlife. You've got a lot more living to do in the Tar Heel State.
Baltimore, Maryland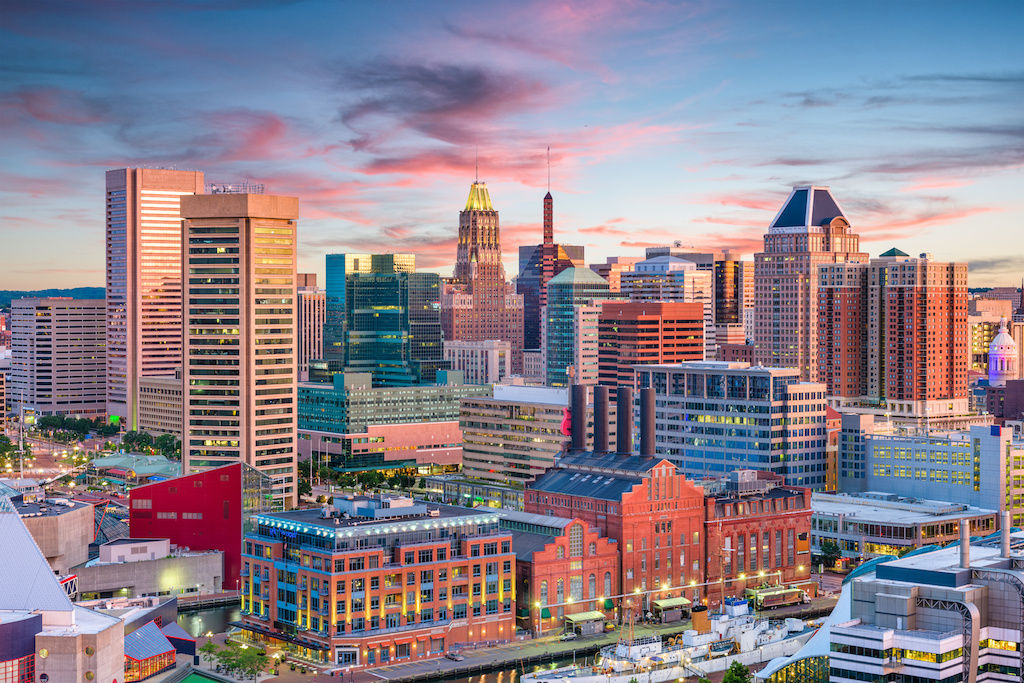 The state of Maryland, coined Little America, is full of opportunity. Not only does Maryland offer Baltimore – a booming metropolitan area – it also features a superb location near Washington, D.C. and Philadelphia. If you choose to make a permanent stay in Baltimore, you can make a short drive to visit these places at any time. However, you're not going to want to leave the city once you're there. In the Independent City, you can get your fix of sporting events, visit the home of Edgar Allen Poe and tour historical ships such as the USS Constellation and USS Tany. This city offers a copious amount of cultural sights, art museums, lush greens in the cityscape and the opportunity to catch a show at Hippodrome Theatre, once a venue embraced by Frank Sinatra.
Georgia
Georgia as a state was placed on the list for best places to travel in 2019. That means you can call Atlanta and Savannah home and make your friends jealous. We're talking Southern hospitality, all the time. Atlanta is a thriving metropolis, while Savannah is the more slow-paced cousin down the block. In Savannah, Congress Street is studded with vibrant nightlife, restaurants and shopping. When it's time to change it up, you can enjoy easy access to River Street and Tybee Island. Rich architecture of the past and a farmers market round out the Savannah life. In Atlanta, you're constantly surrounded by art and style in Little Five Points. Visiting the World of Coca-Cola could never get old, and the music scene is off the charts. While time seems to move slower in Georgia, the people here are getting somewhere fast.
Houston, Texas
In 2019, Houston reigns supreme for being the most diverse city in the country. Most travelers flock to the city to explore craft beer, the Houston Rodeo and a plethora of events that the multi-cultural city has to offer. But now, more than ever, people are starting to call Houston their home. Diversity means meeting wonderful new people, having your pick of delicious foods brought to you from all over the world and experiencing a city with a community that can conquer anything when they work together. Among that, Houston feeds your appetite for art – Houston Museum District, sports – who doesn't like Harden, science – earth to NASA, anyone? – and so much more.
San Diego, California
There's no doubt that California is one of the best places to visit. On the West Coast, you get beaches and state parks, cultural cities and farmland. You basically get it all. And one of those places that people can't stop talking about is San Diego. Why settle for a weekend by the Pacific Ocean when you can enjoy it every day as a resident? You can enjoy surfing, sailing, swimming and sunbathing whenever your heart desires. From spending Saturdays at the San Diego Zoo to gearing up for adventure at Torrey Pines State Natural Reserve, there's a lot of memories to be made when you make San Diego your home.
Chicago, Illinois
There's a lot more to Chicago besides The Cubs, Cloud Gate and the Willis Tower. Movies including Ferris Bueller's Day Off, The Blues Brothers and Rookie of the Year are set in Chicago – so you know it's a pretty cool city. The Windy City resides on Lake Michigan so as a resident, you can enjoy an evening on the Navy Pier watching as the fireworks cascade over Chicago. The city also boasts the Chicago dog, which is reason enough to make this place home. Enjoy routine bike rides through the parks or have a ball when you catch a baseball game at Wrigley Field. Whether you're a sports fanatic or you're looking for cooler winters, Chicago is the place to be.
Boston, Massachusetts
For history buffs and baseball fans, Boston prides itself on being a place where you can learn a thing or two during a walk down The Freedom Trail. The city offers the Boston Tea Party Ships & Museum and Fenway Park for all your ballpark dog desires. The city also offers a waterfront escape with the Boston Harborwalk, a place popular among many locals. Whether you opt in for a place in the thick of the city or crave a home base near the water in Essex County, there's an array of places that can cater to the life you want to live in Boston.
Seattle, Washington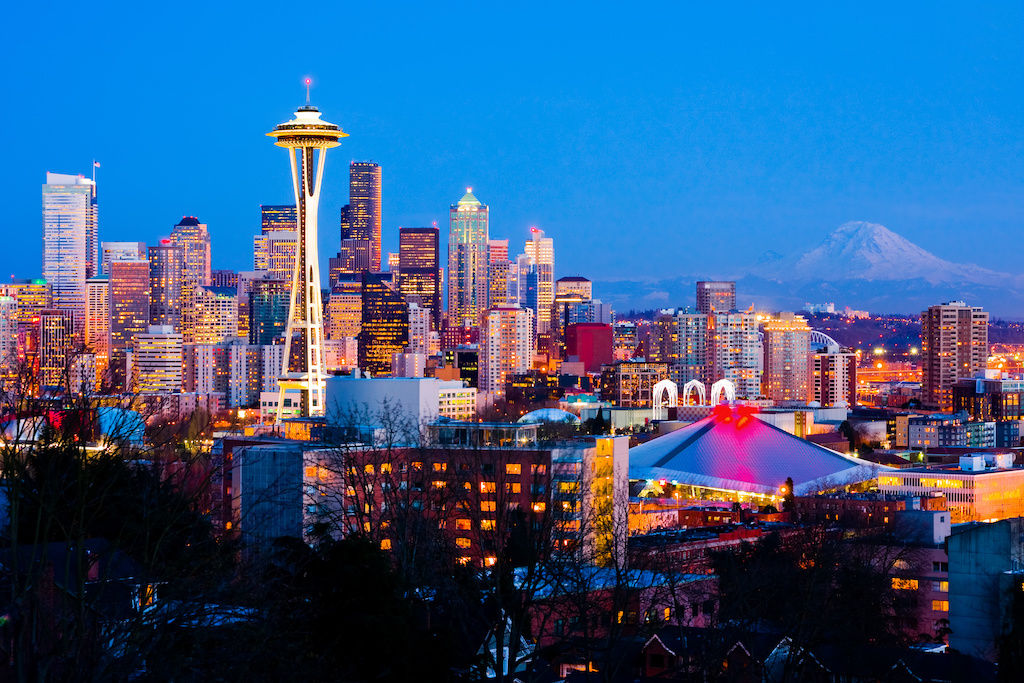 As far as West Coast destinations go, Seattle is up there at the top of the list for vacationers – among the likes of Portland and other cities sprinkled down and off of the Pacific Coast Highway. However, Seattle has become home to many budding artists, tech whizzes (Microsoft's main hub is here) and those who are in love with an endless amount of cozy, rainy days. When you call Seattle home, you can spend many afternoons strolling through Green Lake Park or picnicking at Alki Beach Park. If you're a coffee connoisseur, there's plenty of that to go around. Seattle is also great for music lovers. Artists such as Jimi Hendrix and Kurt Cobain once strolled these streets, so you can, too. Seattle is the perfect balance for those who walk a fine line of needing nature's best and the energy from city life.
Be the envy of all of your loved ones when you live in a city chosen as a hot vacation spot.
Other Blog Posts You Might Be Interested In
Looking to feel the noise in a city that's a little lesser known? Here are some places for you music lovers.
Setting out to look for a new apartment? We'll help you make your apartment hunt easier with these tips.
Does the thought of living in the United Kingdom excite you? Here's what we have to say about London vs. Harrow vs. Islington.
The information presented on or through this Website is made available solely for general information purposes. We do not warrant the accuracy, completeness, or usefulness of this information. Any reliance you place on such information is strictly at your own risk. We disclaim all liability and responsibility arising from any reliance placed on such materials by you or any other visitor to this Website, or by anyone who may be informed of any of its contents. Any reference to amenities, services, rules, policies, or procedures at a Greystar apartment community is general in nature, and each Greystar apartment community may have amenities, services, rules, policies, and procedures that differ from those referenced on this Website. Please consult with your Greystar apartment community for the exact amenities, services, rules, policies, or procedures applicable.
This Website may include content provided by third parties, including materials provided by other users, bloggers, and third-party licensors, syndicators, aggregators, and/or reporting services. All statements and/or opinions expressed in these materials, and all articles and responses to questions and other content, other than the content provided by Greystar, are solely the opinions and the responsibility of the person or entity providing those materials. These materials do not necessarily reflect the opinion of Greystar. We are not responsible, or liable to you or any third party, for the content or accuracy of any materials provided by any third parties.