Farmers Market Dos and Don'ts: Find Balance In Your Community and Life
For Residents
August 10, 2018
There's no better way to root yourself in a city than by supporting local vendors on their quest to bring sustainable and fresh products to you and your apartment neighbors. From local growers to brilliant crafters, farmers markets are home to artisans who are passionate about what it means to live an environmentally conscious and fulfilling life.
Shake up your regular shopping routine when you head to your area's farmers market (which is celebrating National Farmers Market Week until August 11, 2018) in the community you call home. Make an effort to peruse the many items available at these local gems. Whether you're buying strawberries in the spring and summer or gathering sweet potatoes in the fall, farmers markets are your destination for finding balance not only in your community but in your life.
While many cities boast farmers markets - some open on weekdays and most on weekends - four fast-growing cities offer an impeccable selection of locally grown goods. Learn a little bit about what your local farmers, crafters and artisans are doing to bring fresh and healthy options to these cities.
Dallas Farmers Market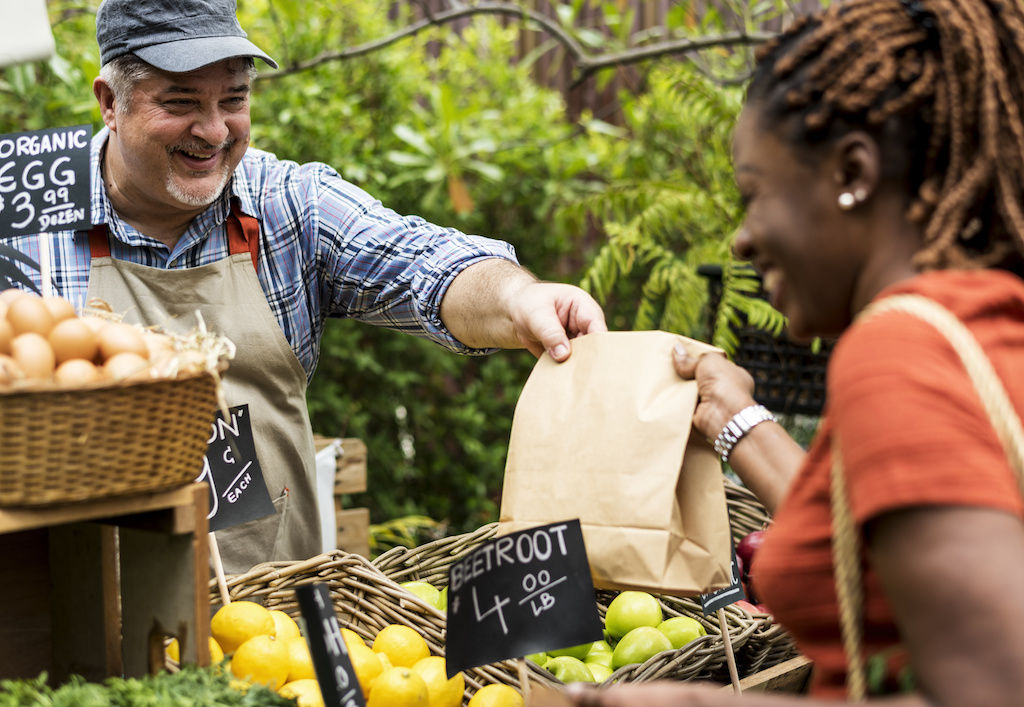 A sanctuary in a bustling city, the Dallas Farmers Market is home to farm-fresh vegetables, dairy products, handcrafted goods and so much more. What once was a humble horse-and-wagon wholesale business has now become a place where farmers become friends and the community turns into family.
Take a break from your regular trips to the grocery store and shop local from regional vendors who grow, raise, make and produce food with locally grown and sourced ingredients. Surrender to meals and goods made from local artisans. Purchase knick-knacks for your apartment home or try fresh tamales made with local ingredients. From flowers to honey, candles to kale, the Dallas Farmers Market is your one-stop spot for shopping locally and giving back to your local community.
Make new friends you when you spend your weekends here and try something different when you attend one of the special events such as First Friday, the various flea markets, live music gatherings and the Dallas Observer's Annual Brewfest. Looking to get the kiddos involved in lending a helping hand in a growing environment? Bring them to the Kids Market on Saturday evening.
If you can't get enough, the market has an indoor hub of home goods, flavorful foods and so much more, available all week long. Operating hours vary, so do your diligence before heading out.
If you're hoping to be more involved, submit an application. Farmers and ranchers are contacted first, but those who prepare, make or fabricate homemade or locally produced foods, beer, wine, clothing, art, jewelry and similar products are welcome. And of course, they also ask that you be kind, nice and positive.
Portland Farmers Market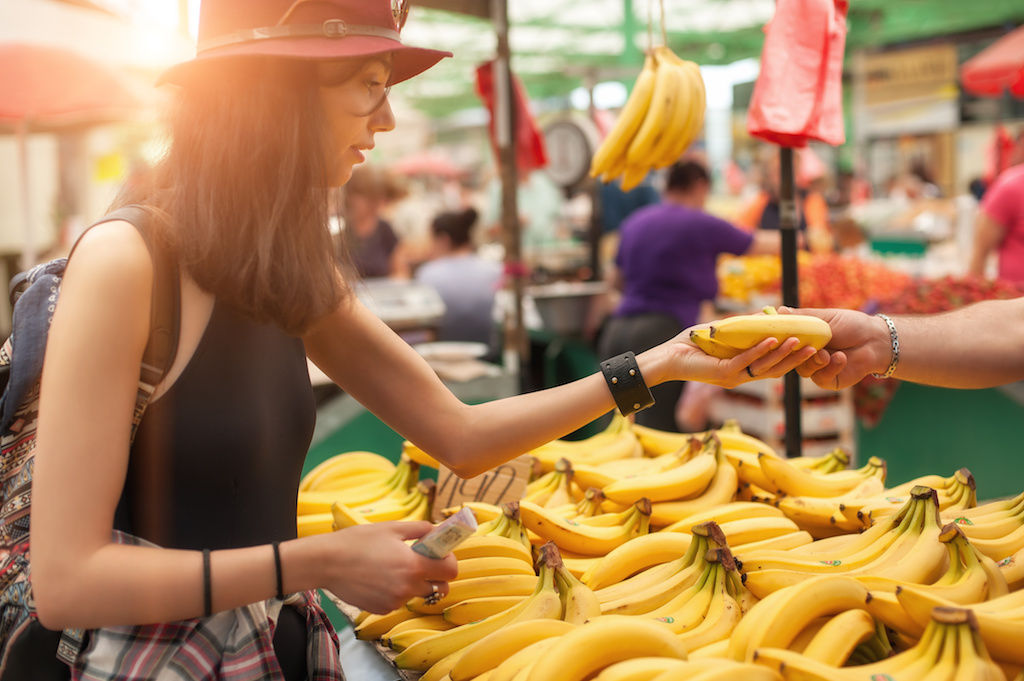 Nourishing the community in the Pacific Northwest, the Portland Farmers Market is an eclectic hub for locally grown produce. What began in 1992 as a small non-profit organization is now operating six vibrant farmers markets in all of Portland. More than 200 vendors are rooted deeply in Oregon and southwest Washington with farms, nurseries, bakeries, meat and seafood providers, cheese makers and specialty food providers serving as the backbone of this sustainable and environmentally conscious community.
The world-class farmers market gives vendors the opportunity to showcase goods that they're proud of, with a staff that represents a diversity of perspective and life experiences. The collection of local goods and a diverse staff provides a community that feeds the soul of the local market goers.
The Portland Farmers Market is planted in Shemanski Park, Portland State University, Pioneer Courthouse Square, Historic Kenton, King and Lents International. Each market differs, with Portland State University being the only one open year-round, while Lents International is the only internationally focused market. The markets are special in that they offer something unique - from live music events and cooking classes to durable dining and family-friendly events. Check the markets' policies, procedure, dates and times before going on an adventure.
If you want to be more hands on with your farmers market, you should keep in mind that the Portland Farmers Market is strictly a food and farms marketplace that showcases locally grown, raised, sourced and produced products that must be made in Oregon and Washington.
Charlotte Regional Farmers Market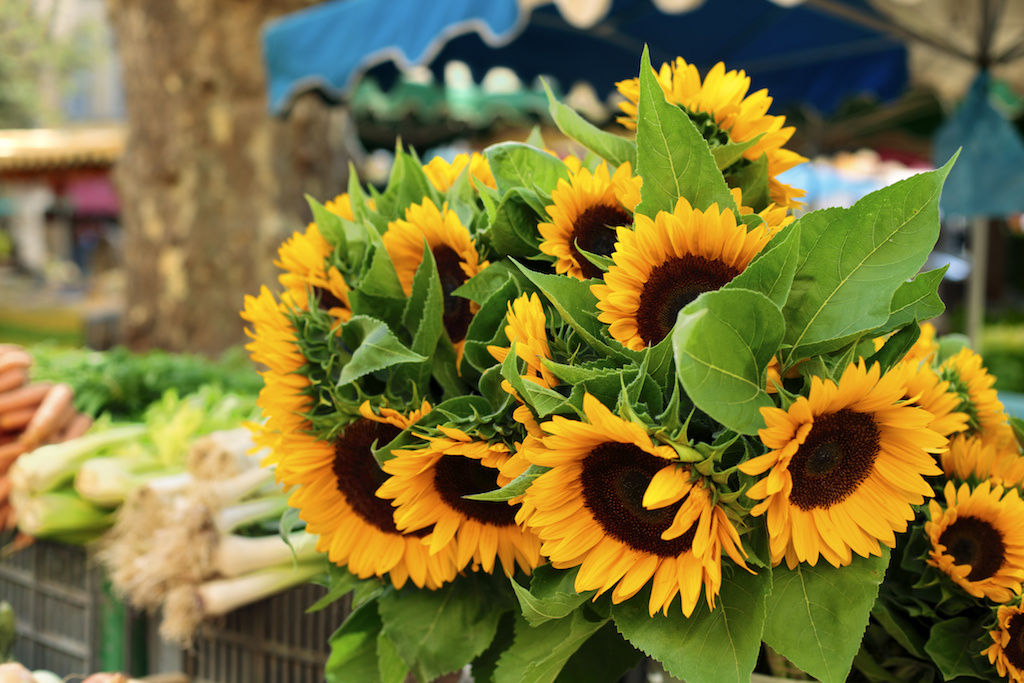 Flock to the Charlotte Regional Farmers Market for a taste of North Carolina's finest grown goods. This market features fresh produce, pork products, grass-fed beef, goat milk cheese, baked goodies, crafts, delectable jams for your morning toast and fresh-cut flowers for your loved ones. In this spot nestled near Renaissance Park on Yorkmont, you can fill your bags to the brim with locally sourced goodies while also indulging in a range of global produce.
"The community in the city is from all over, and our vendors and our products reflect that," says Market Manger Amie Newsome. "We have dragon fruit, Hungarian baked goods and someone from Greece who makes Greek olive oil with olives that they grew themselves. We recognize that our customers are coming in to feel at home, wherever that may be for them."
In addition to a diverse selection of goods and treats, the farmers market offers family-friendly events and showcases the annual Watermelon Day featuring free samples, live music and a visit from the queen herself - the Watermelon Queen, that is. No matter if you're searching to fill your refrigerator or just craving samples from your favorite local artisans, the Charlotte Regional Farmers Market has just what you need to feel right at home.
If you want to be more involved, keep in mind that North Carolina Farmers have first priority and your products must be grown, raised, caught and made in the state.
Charleston Farmers Market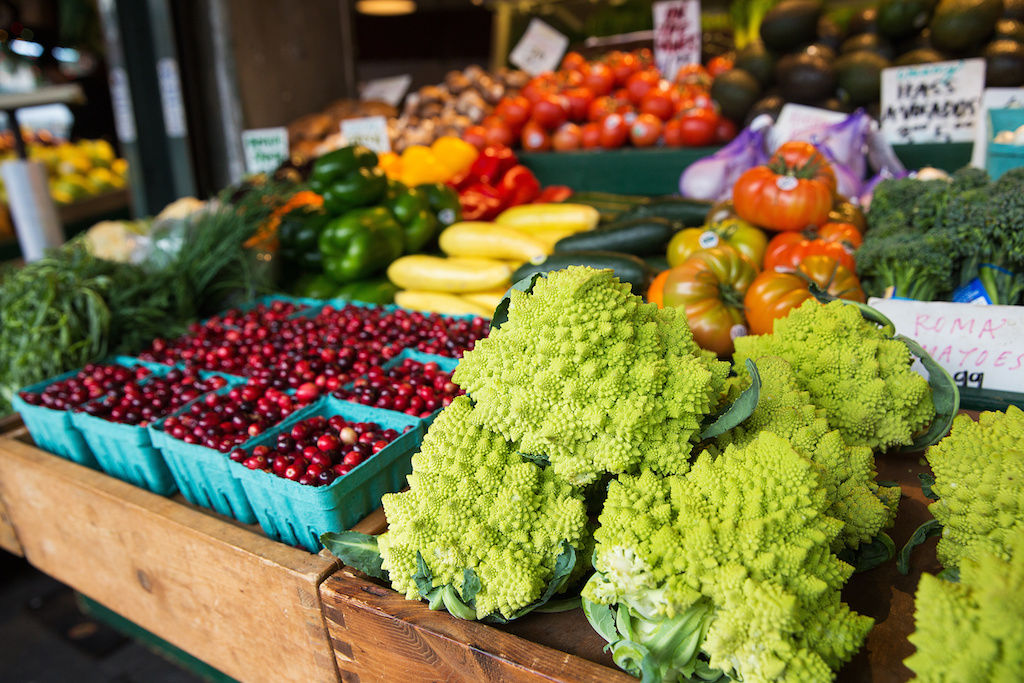 Come one, come all from the Lowcountry and beyond. The Charleston Farmers Market was founded in 1989 and has been ranked by Travel + Leisure magazine as one of the Top 10 Farmers Markets in the Nation, making it home to some of the best locally grown food in South Carolina.
Throw on your favorite hat and pack a bundle of bags to shop from farmers, growers, artisans, crafters and more. Listen to the tunes of the South sung by live performers as you get to know those in your local community. The Charleston Farmers Market is known for its variety of local produce, plants, herbs, cut flowers, arts and crafts and more. Save your favorite breakfast or lunch spot for another day because this market offers vendors that serve artfully prepared meals that will keep you coming back for more.
Whether you just moved into your apartment community or have loved ones visiting from out of town, this market in Marion Square is a creative way to stay in tune with your neighborhood. Rain or shine, come for the goods and stay for the good feeling. The market has another location in Ackerman Park called the West Ashley Farmers Market, as well as the Holiday Market in December.
If you're looking to get involved, keep in mind that farmers and growers have first priority, as long as the product is grown and harvested on farmland east of I-95, within South Carolina and on land that you own, lease and operate with environmentally responsible and sustainable methods.
Commonly Asked Questions

If you haven't been to a local farmers market or have questions as to what you can do or experience, here are some commonly asked questions:
Can I bring my pet?
When it comes to bringing your pet, you always want to check with your local farmers market and see what the policy is. While hitting up the market with your cute pup sounds fun, it can sometimes lead to a health hazard for your furry friend.
Do I bring my own bags?
Some vendors will provide their own plastic bags. However, if you plan on making a big haul, it may be a good idea to pack extra bags with you so you can carry all of your goodies home in one piece. Or, if you want to be environmentally responsible, bringing your own bags will help cut down on the use of plastic.
How do I know what's in season?
It's crucial to know what is in season before heading to your farmers market. Ask what flowers are blooming and what fruits and vegetables are ripe. Check your farmers market website or speak with the vendors on-site. Communication is key, and the farmers, growers and crafters will love to share their knowledge on their products.
Can I haggle for deals?
Unfortunately, as much as you might want to negotiate a better deal, bargaining at the farmers market is not an option. At a farmers market, you come for quality over anything else, and most of the time the deals are already in place. Make sure to circle around the market to ensure that you're getting a good price on something you truly desire.
What kind of payment is accepted?
Most farmers markets do have credit card systems. However, smaller shop owners might be in the process of switching to a new system, so make sure to have cash on you just in case. Small bills are preferred so vendors don't have to worry about providing change.
Can I touch the products?
Although this may seem silly, the answer is yes. Get a feel for the fruits and veggies. However, you do want to be respectful of any product, so make sure the shop owner doesn't mind.
Farmers markets are filled with endless opportunities and people who are passionate about what they're doing. Start living sustainably when you shop at your local farmers market.
COMING IN SEPTEMBER
We're planning to celebrate Sustainable September in style (environmentally friendly, of course). Blog posts throughout the month will focus on sustainability and give you plenty to think about next time you purchase a product, throw away something, decorate a room or even chose a new place to live.
The information presented on or through this Website is made available solely for general information purposes. We do not warrant the accuracy, completeness, or usefulness of this information. Any reliance you place on such information is strictly at your own risk. We disclaim all liability and responsibility arising from any reliance placed on such materials by you or any other visitor to this Website, or by anyone who may be informed of any of its contents. Any reference to amenities, services, rules, policies, or procedures at a Greystar apartment community is general in nature, and each Greystar apartment community may have amenities, services, rules, policies, and procedures that differ from those referenced on this Website. Please consult with your Greystar apartment community for the exact amenities, services, rules, policies, or procedures applicable.
This Website may include content provided by third parties, including materials provided by other users, bloggers, and third-party licensors, syndicators, aggregators, and/or reporting services. All statements and/or opinions expressed in these materials, and all articles and responses to questions and other content, other than the content provided by Greystar, are solely the opinions and the responsibility of the person or entity providing those materials. These materials do not necessarily reflect the opinion of Greystar. We are not responsible, or liable to you or any third party, for the content or accuracy of any materials provided by any third parties.