Maximizing on Minimalism: How and Why Apartments Residents Should Try the Lifestyle
When someone says "minimalism," your first thought may often be connected with art, fashion and/or music. However, minimalism isn't exclusive to the arts. In fact, it can be applied to your day-to-day life – and your apartment.
Minimalism is the act of removing the needless items in your life so you can celebrate and enjoy the things you value most. You might view minimalism as the act of removing furniture, knickknacks and other tchotchkes from your space while also purging your closet. You've probably seen or heard about the minimalist lifestyle thanks to the popular Netflix show Tidying Up with Marie Kondo.
What is Minimalism?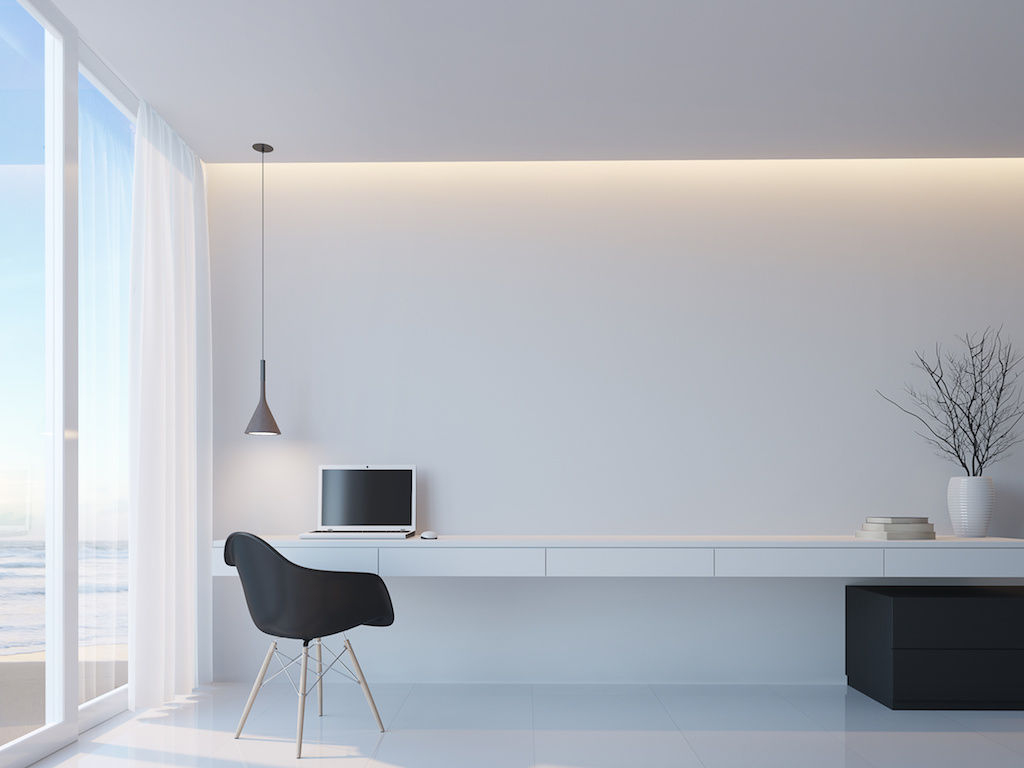 The idea of minimalism, though, isn't about just throwing away all your stuff and decluttering your apartment. It's about making the most of the things you value and putting them front and center. Minimalism is perfect for apartment residents for several reasons, including the limited amount of space a unit offers and the ability to fairly easily move from city to city or community to community when your lease is up. Who wants to pack box after box after box of stuff you don't need or use on a regular basis? This is where minimalism shines bright because it asks you to focus on the essentials that are important.
Colin Wright, the 30-something-year-old author of My Exile Lifestyle and a thriving minimalist now based in Memphis, Tennessee, says he started living the lifestyle after he achieved professional and monetary success but didn't feel happy or fulfilled. "I decided that I should refocus my attention and recalibrate my lifestyle to center around the things I really cared about."
That's one of the core ideas behind minimalism – putting priority on the things that matter most to you. "Focus more on the vital and less on the superfluous," says the host of the Let's Know Things podcast.
What's the First Step?
Wright condensed the belongings in his home into a carry-on bag. He said he began the process by asking himself these questions: "What do you like about your life as you're currently living it? What would you like to have more of in your life?"
Wright asks beginners to consider these questions as they start their minimalist journey. After that, he said you should think about points: "What drains you and makes you unhappy? What is standing between you and doing more of the stuff that fulfills you, and less of the draining stuff?" These will help you determine the things of real value.
Write down the positives and the negatives of each question in a manageable list. Material possessions can be an easy way to start the minimalist process. Start one room at a time and look over what's inside and what you value. This will help prevent you from becoming overwhelmed and stressed out.
"It's about owning exactly the right things, not as few things as you can survive owning," he said. So don't just throw out everything you own. Think about what you're removing and what you're keeping.
What Do I Get Out of Minimalism?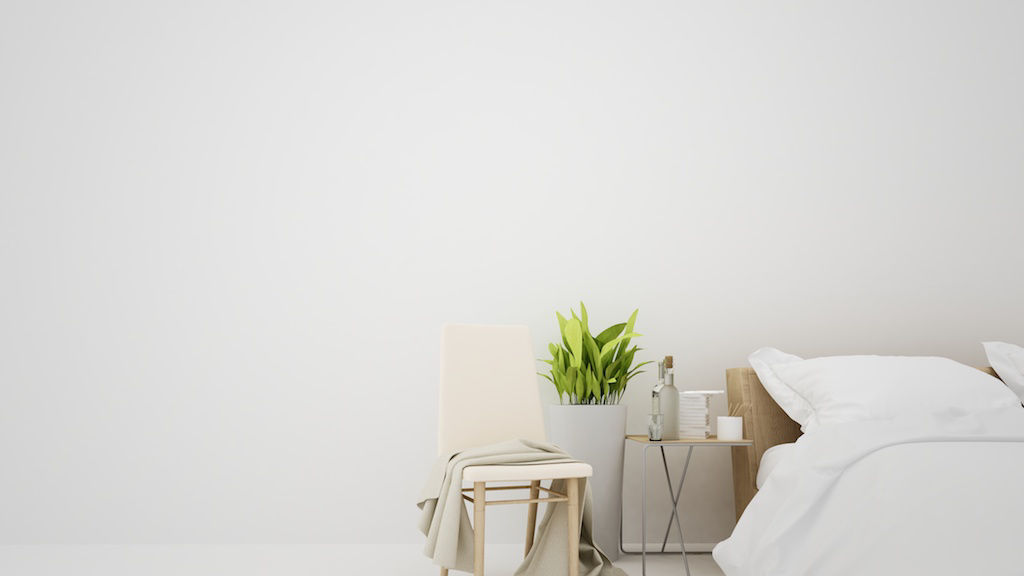 Living a minimalist lifestyle offers a host of benefits. On the surface level, adopting the mindset makes cleaning an apartment - whether it's your bedroom, kitchen, living room or bathroom – easier. With less clutter, the weekly routine of tidying up is streamlined.
Minimalism can also make your apartment home more appealing and offer "new" spaces for you to host a TV watch party or dinner gathering. Combined with a new mindset, minimalism can decrease stress and increase happiness.
When asked about his favorite part of being a minimalist, Wright said that he loves "that my life is filled with things and people who make me very happy. I love that I have the time and resources to spend on things I care about rather than trying to piece together time pennies at the end of a long week."
Wright said he views minimalism as a way to reflect on himself. This can include your job, your closet, your apartment home and literally any aspect of your life. He mentions that minimalism is a balancing act that requires self-awareness. In many ways, minimalism lets you review yourself and your personal spaces regularly.
The best part of minimalism is that's it's personal. The many guidelines out there give you an idea of what to do to get started, but how you execute is completely up to you. Take your time and do a little soul searching as you find your personal definition of minimalism and how it can fit your life and apartment.
When starting, keep a log or use apps such as Get Rid of It to help track and maintain progress. As you're moving forward with the lifestyle change, consider donating possessions to charitable organizations or selling them to a thrift store. Remember, minimalism isn't about getting rid of your stuff. It's about the celebration and promotion of things that are important to you and bring you the ultimate joy.
Other Blog Posts That May Be of Interest
So, after you minimized, you have decided to move to another Greystar community. Should you move yourself or pay a company?

Here are some thoughts

.

Looking to move to Memphis? These are the

seven reasons

the city is one of the best places to live in the South.

While it's you who has to tackle the process of going minimalist, who should you call to do other things around your apartment?

Here's a plan to tackle apartment maintenance issues

.
The information presented on or through this Website is made available solely for general information purposes. We do not warrant the accuracy, completeness, or usefulness of this information. Any reliance you place on such information is strictly at your own risk. We disclaim all liability and responsibility arising from any reliance placed on such materials by you or any other visitor to this Website, or by anyone who may be informed of any of its contents. Any reference to amenities, services, rules, policies, or procedures at a Greystar apartment community is general in nature, and each Greystar apartment community may have amenities, services, rules, policies, and procedures that differ from those referenced on this Website. Please consult with your Greystar apartment community for the exact amenities, services, rules, policies, or procedures applicable.
This Website may include content provided by third parties, including materials provided by other users, bloggers, and third-party licensors, syndicators, aggregators, and/or reporting services. All statements and/or opinions expressed in these materials, and all articles and responses to questions and other content, other than the content provided by Greystar, are solely the opinions and the responsibility of the person or entity providing those materials. These materials do not necessarily reflect the opinion of Greystar. We are not responsible, or liable to you or any third party, for the content or accuracy of any materials provided by any third parties.