Greystar Creates New Leadership Position to Drive Continued Growth of Vertically Integrated Platform Across Europe
Press Release
June 30, 2020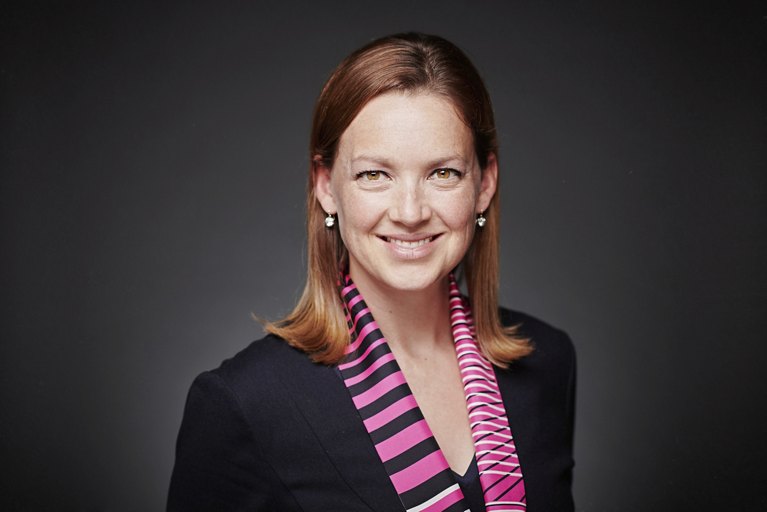 LONDON – June 29, 2020 – Greystar Real Estate Partners, LLC ("Greystar"), a global leader in the investment, development, and management of high-quality rental housing, today announced that it has created a new European leadership position to drive the continued growth and expansion of the business across Europe. Sequentially, Greystar has appointed a new head of its established UK development team.
Michela Hancock, Managing Director, will immediately take on the new European role and focus on expanding and strengthening Greystar's third-party platform and strategic partnerships. She will work closely with Greystar's six country leaders in France, Germany, Ireland, The Netherlands, Spain and the United Kingdom to identify new opportunities across student, Build to Rent and senior living. Michela will ensure Greystar is well positioned in the future for new client relationships and a range of acquisitions, partnerships and joint ventures, as well as leading the existing third-party platform.
Dave Thomas, senior director, will now lead the UK development team and oversee the delivery of all current development projects (circa. 4,000 units). Developments currently under construction include Nine Elms Parkside, the redevelopment of two plots of the former Royal Mail depot in Battersea, and Greenford Quay in Ealing, where the first building completed and opened to residents at the end of 2019. He will also work closely with the UK student and multifamily investment teams to identify and execute future development opportunities to enable Greystar to continue scaling its presence in the UK.
Greystar manages more than 660,000 units in nearly 200 markets across the world, of which around 500,000 are managed on behalf of third-party institutional clients.
Mark Allnutt, Senior Managing Director – Europe, Greystar said: "The strength of our global platform means that there is a significant opportunity to grow our third-party institutional client base in Europe. Michela Hancock has been one of Greystar's most tireless ambassadors and has played an integral role in establishing the business in the UK real estate industry. She will now widen her focus to Europe and hand the reins of the UK development team to Dave Thomas, who is a longstanding and trusted colleague with deep and varied experience in both development and construction. Both Michela and Dave will have an important role to play as we continue to expand our vertically integrated platform in the UK and across Europe."
Michela Hancock, Managing Director, Greystar said: "I am looking forward to expanding my role and applying my leadership experience to the European market. The potential for the growth of our third-party platform is huge given the depth of our management experience, extent of our global client relationships and strength of our teams. We provide a world class service and create exceptional communities that demonstrate that purpose-built rental housing can be an attractive lifestyle choice. The asset class is growing quickly across Europe and we are well positioned as a business to support this expansion."
Dave Thomas, Senior Director – Development, Greystar, said: "I have been involved with Greystar's growth since the business launched in the UK and I look forward to returning to the leadership team. I firmly believe we provide an unrivalled service and I look forward to applying experience in both residential development and PBSA to ensure the UK development team continues to deliver outstanding neighbourhoods. We will continue to put our extensive knowledge and expertise from across the world to raise the bar even higher when it comes to creating new communities."
Michela has been a long-term advocate and tenacious champion of Build to Rent. She joined Greystar in 2015 and most recently led the UK development and construction team for two years overseeing a pipeline of over 4,000 units, including Greystar's landmark London assets Sailmakers in Canary Wharf and Ten Degrees in Croydon.
Michela is a board member of the United Kingdom Apartment Association (UKAA); an advisory board member of Commercial Real Estate Finance Council (CREFC); a member of the Ministry of Housing, Communities and Local Government (MHCLG) Build to Rent Joint Committee and the British Property Federation (BPF) Build to Rent Sub-Committee; and a vice chair of the Urban Land Institute (ULI) UK Residential Council. She is also an active member of Women Talk Real Estate, Real Estate Balance, Women in Property and Commercial Real Estate Women UK.
Before joining Greystar, Michela was Director of PRS at Grainger and worked for The Bozzuto Group in Washington DC as a developer of Build to Rent communities. She received her Master of Science in Real Estate Development from The Johns Hopkins University in Baltimore, Maryland.
Dave was Greystar's first employee in the UK when he joined in 2014 as Capital Projects Director to support the business' launch and subsequent growth. After transferring to iQ Student Accommodation, he re-joined the business in 2018 to assist the UK Development team with due diligence activity for prospective deals.
Greystar Media Enquiries:
Finsbury (PR adviser)
Gordon Simpson gordon.simpson@finsbury.com
James Thompson james.thompson@finsbury.com
Andrew Pantaleo andrew.pantaleo@finsbury.com
Tel: +44 (0) 20 7251 3801
About Greystar
Greystar is a leading, fully integrated real estate company offering expertise in investment management, development, and management of rental housing properties globally. Headquartered in Charleston, South Carolina, Greystar manages and operates over an estimated $200 billion+ of real estate in nearly 200 markets globally including offices throughout the United States, United Kingdom, Europe, Latin America, and the Asia-Pacific region. Greystar is the largest operator of apartments in the United States, managing approximately 660,000 units/beds, and has a robust institutional investment management platform with approximately $35 billion of assets under management, including over $15 billion of assets under development. Greystar was founded by Bob Faith in 1993 with the intent to become a provider of world-class service in the rental residential real estate business. To learn more, visit www.greystar.com