Jennifer Ciullo Named a PEI Women of Influence in Private Markets
Press Release
July 6, 2023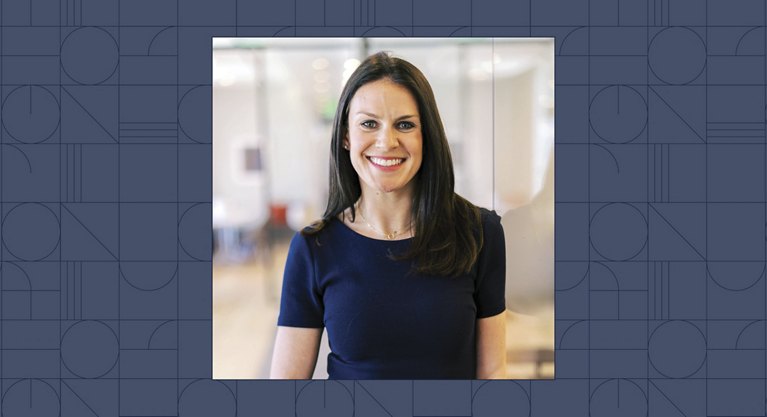 Charleston, SC – July 6, 2023 – Greystar Real Estate Partners, LLC ("Greystar"), a global leader in the investment, development, and management of real estate, including rental housing, logistics, and life sciences, is pleased to announce that Jennifer Ciullo, Senior Managing Director and Global Head of Investor Relations, has been selected as one of PEI's Women of Influence in Private Markets.
Each year, PEI's Women of Influence list celebrates 60 women working across private markets, including private equity, private debt, infrastructure, venture capital, and real estate. The award recognizes women that demonstrate excellence, innovation, and leadership in the traditionally male-dominated industry.
Jennifer was recently promoted to Senior Managing Director and Global Head of Investor Relations at Greystar. In this role, Jennifer and her team are responsible for investor relationships and fundraising for strategic Greystar investment funds and ventures. She also helps support business development efforts across the firm's global business. Jennifer is a member of Greystar's ESG Advisory Committee and Executive Committee.
Since joining Greystar in 2017, Jennifer has been integral to the remarkable growth of Greystar's investment platform, with the firm's AUM growing by over 300%1. She has been instrumental in the tremendous expansion of Greystar's capital partner relationships to include some of the largest and most recognized institutional investors and investment strategies across new regions and asset classes adjacent to residential real estate.
In recent years, Greystar has achieved the following milestones2
Raised an average of $8.5 billion of equity annually over the previous three years from a diverse group of large global institutional investors. These ventures are across a variety of structures, such as closed-end funds, open-end funds, separately managed accounts, and joint ventures
Raised more than $5.5 billion in capital across Greystar's value-add strategies in the US, Europe, and Asia-Pacific
Closed two discretionary development ventures in Europe with the capacity to develop over £3.0 billion of new rental housing
Raised over $2 billion for Greystar's US Credit ventures
Fundraising Award: Won "Fundraise of the Year" in the Real Estate Capital USA Awards for raising $600 million in equity for a commercial real estate debt strategy3
Jennifer is based in New York and reports to the Global Head of Investment Management, Wes Fuller. She serves as a mentor through Greystar's Women's Connecting Circles and is an MBA mentor at the University of Pennsylvania. Jennifer is also part of the Pension Real Estate Association (PREA) affinity groups and an Institutional Real Estate Inc. (IREI) Editorial Board member.
Other recent Greystar achievements include:
Ltd. Brand Launch: Announced the launch of Ltd., Greystar's dedicated impact housing brand, and executed the lease-up of its first attainable housing community, Ltd. Med Center in Houston, TX, which is already more than 70% leased prior to practical completion4
US Credit Platform: Deployed over $500 million of unlevered equity capital in the past twelve months through our US credit business by identifying attractive opportunities in both subordinated CMBS and privately originated bridge loans
US Build-for-Rent Platform: Currently under construction on ten projects across the Sunbelt and Midwest at a total capitalization of $1 billion
Student Housing: Executing 10 US student developments totaling nearly $1.4 billion of capital underway at major universities in build-to-hold strategies
Spain Multifamily: Formed a Joint Venture with Vía Célére to close on a 12-asset multifamily portfolio across Spain consisting of 2,425 units/beds delivering 2023-2025
Japan Multifamily: Closed a new separate account focused on Japan multifamily acquisitions with a strategic APAC
Logistics: Continued our expansion in Logistics, having closed on a total of 12.1 million sq-ft of industrial space in the US (as of the end of Q1 2023), as well as a portfolio of five logistics assets across Australia's major markets representing a total capitalization of A$400 million.

1Information is as of the end of 4Q2022. Assets under management include the investment advisor's regulatory assets under management, real estate investments organized by affiliates of Greystar and real estate projects where affiliates of Greystar are the primary developer, manager, or operator. Assets under management are calculated at gross asset value and include estimated total project costs for real estate investments and projects that have not been completed. The investment advisor's regulatory assets under management were $26.6 billion as of December 31, 2022.
2 All data mentioned references internal Greystar Data
3 Greystar received Real Estate Capital USA's annual Fundraise of the Year award for 2022 on April 3, 2023. Real Estate Capital extended invitations for submission in November of 2022, and awards are determined by a public vote in annuary and February of 2023. Greystar pays PEI a nominal subscription fee but is not related to these awards. For additional information, please see here.
4 As of May 30, 2023.
About Greystar
Greystar is a leading, fully integrated global real estate company offering expertise in property management, investment management, development, and construction services in institutional-quality rental housing, logistics, and life sciences sectors. Headquartered in Charleston, South Carolina, Greystar manages and operates more than $275 billion of real estate in 238 markets globally with offices throughout North America, Europe, South America, and the Asia-Pacific region. Greystar is the largest operator of apartments in the United States, manages more than 803,000 units/beds globally, and a robust institutional investment management platform comprised of more than $74 billion of assets under management, including nearly $32 billion of development assets. Greystar was founded by Bob Faith in 1993 to become a provider of world-class service in the rental residential real estate business. To learn more, visit www.greystar.com.