Greystar Wins Fundraise of the Year in the Real Estate Capital USA Awards
Press Release
April 3, 2023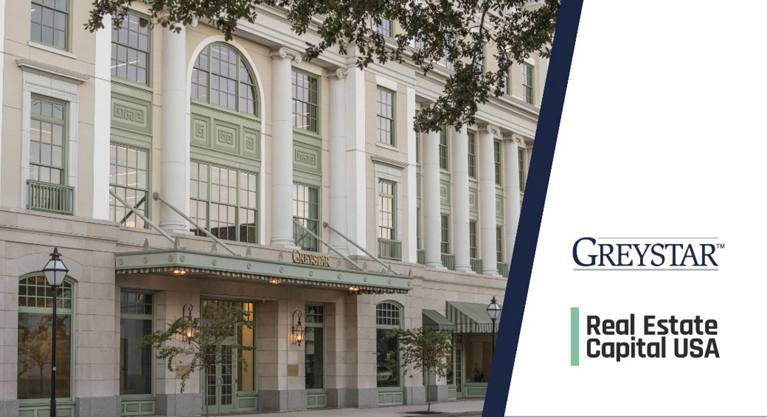 CHARLESTON, S.C. –April 03, 2023 – Greystar Real Estate Partners, LLC ("Greystar"), a global leader in the investment, development, and management of real estate, including rental housing, logistics, and life sciences is pleased to announce it has been recognized by Real Estate Capital USA as winner of Fundraise of the Year for Greystar Credit Partners III ("GCP III"). GCP III is a $600 million commercial real estate debt fund, which focuses on the acquisition of securitized subordinated debt as well as private label securitizations, junior notes, and mezzanine debt collateralized by the continuum of rental housing assets. Greystar is expanding its credit platform to include multifamily lending by providing direct financing solutions that not only solve near-term requirements, but also have the flexibility and capacity to accommodate evolving needs across the capital structure.
"For Greystar to be continuously recognized by our industry peers is such an honor," said Kevin Kaberna, Executive Director and leader of Greystar's Investment Management platform in North America. "This award comes at a time of growth for Greystar's credit business as we continue to expand our capabilities of providing financing to owners and developers of residential rental properties throughout the US. It is Greystar's reliability, consistency in executing, and our deep roots in multifamily with local market expertise that powers our vertically integrated platform and makes this growth possible."
Greystar has invested nearly $1.5B across the continuum of debt instruments collateralized by multifamily assets. Its credit platform focuses on primarily liquid high-growth urban and suburban markets throughout the US with an emphasis on markets where Greystar already has investment, development, and operational experience.
GCP III closed in 2022 and is the successor to GCP II, a $600 million fund created in 2020 that completed its investment activities last year.
About Greystar
Greystar is a leading, fully integrated global real estate company offering expertise in property management, investment management, and development services in institutional-quality rental housing, logistics, and life sciences sectors. Headquartered in Charleston, South Carolina, Greystar manages and operates more than $250 billion of real estate in 227 markets globally with offices throughout North America, Europe, South America, and the Asia-Pacific region. Greystar is the largest operator of apartments in the United States, manages nearly 794,000 units/beds globally, and has a robust institutional investment management platform comprised of more than $62 billion of assets under management, including over $26 billion of development assets. Greystar was founded by Bob Faith in 1993 to become a provider of world-class service in the rental residential real estate business. To learn more, visit www.greystar.com.


About Real Estate Capital USA Awards
The winner of each award is determined by industry participants through a highly controlled voting system. Greystar pays a nominal subscription fee to Real Estate Capital USA unrelated to these awards. For additional information, please see this: Real Estate Capital USA Awards.
Greystar Media Inquiries
Liza Kunkel
liza.kunkel@greystar.com