Greystar continues acquisition momentum with BTR projects in Fitzroy and Kensington
Press Release
October 24, 2022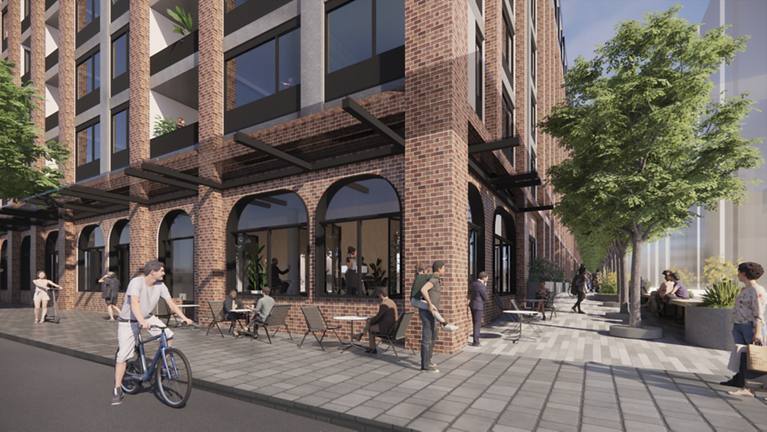 Sydney, Australia – Greystar Real Estate Partners, LLC ("Greystar"), a global leader in the investment, development, and management of real estate, including rental housing, logistics, and life sciences, has continued to build scale in the Melbourne Build to Rent (BTR) market with the acquisition of 155 Johnston Street, Fitzroy.
Greystar's latest acquisition in the heart of Fitzroy will see it develop the 2,556sqm site into a unique and locally contextual residential building offering an elevated experience for future residents. Located only 2 kilometers from the Melbourne CBD, Fitzroy is a highly desirable suburb with a rich history and vibrant hospitality scene, plus immediate access to the neighbourhood amenity of Brunswick Street and Smith Street. In collaboration with the Yarra City Council, the Greystar team will look to progress this project through town planning in the coming months.

Earlier this year, Greystar exchanged contracts for another Melbourne property at 352-400 Macaulay Road in Kensington, with a proposal to develop over 400 BTR residential units with a forecast end value of more than $350 million. Greystar's new development is situated within the City of Melbourne's 'Macaulay Urban Renewal Area' which intends to transform the precinct from a predominantly industrial area to a thriving mixed-use neighbourhood. Kensington offers excellent transport links with two train stations within a short walk and is close to Arden Station which forms part of the Melbourne Metro project.

Demand for high-quality rental housing in inner urban areas continues to grow as vacancy rates across the Australia's capital cities reach record lows. The latest Greystar acquisitions add to the existing pipeline in Melbourne, with approximately 2,000 BTR units set to be delivered across four projects, providing greater security of tenure for residents and increasing the supply and diversity of rental properties in key inner-ring suburbs.

Chris Key, Managing Director – Australia, Greystar, said: "This was a rare opportunity to secure a site suitable for BTR in the heart of Fitzroy. It is a highly sought-after neighbourhood for many reasons and until now has remained untapped by the BTR market. It is undoubtedly a suburb that is full of some of the city's best retail stores, galleries, bars, pubs, restaurants, and cafés – and we look forward to being able to extend the lifestyle options in the area with an exciting rental proposition for future residents. Similarly, we are hoping to make an impact to housing diversification and choice in Kensington via our Macaulay Road project. Working closely with our neighbours in the precinct, we are striving to optimise the interface between our properties to create excellence in placemaking and deliver over 400 residential apartments that are thoughtfully interwoven into the local area. These latest acquisitions add projects in two key target sub-markets and grow our existing portfolio as we continue to deploy our BTR strategy across Australia's major cities."
Media Enquiries
Jana Tsiligiannis or Nikkie Shike, Edelman
+61 400 900 004 / jana.tsiligiannis@edelman.com
+61 406 570 555 / nikkie.shike@edelman.com
About Greystar
Greystar is a leading, fully integrated global real estate company offering expertise in property management, investment management, and development services in institutional-quality rental housing, logistics, and life sciences sectors. Headquartered in Charleston, South Carolina, Greystar manages and operates over $240 billion of real estate in 226 markets globally with offices throughout North America, Europe, South America, and the Asia-Pacific region. Greystar is the largest operator of apartments in the United States, manages over 782,900 units/beds globally, and has a robust institutional investment management platform comprised of more than $59 billion of assets under management, including approximately $25 billion of development assets. Greystar was founded by Bob Faith in 1993 to become a provider of world-class service in the rental residential real estate business. To learn more, visit www.greystar.com.