Greystar Lands Four Innovator Awards at Student Housing Business' Interface Conference
Press Release
April 17, 2019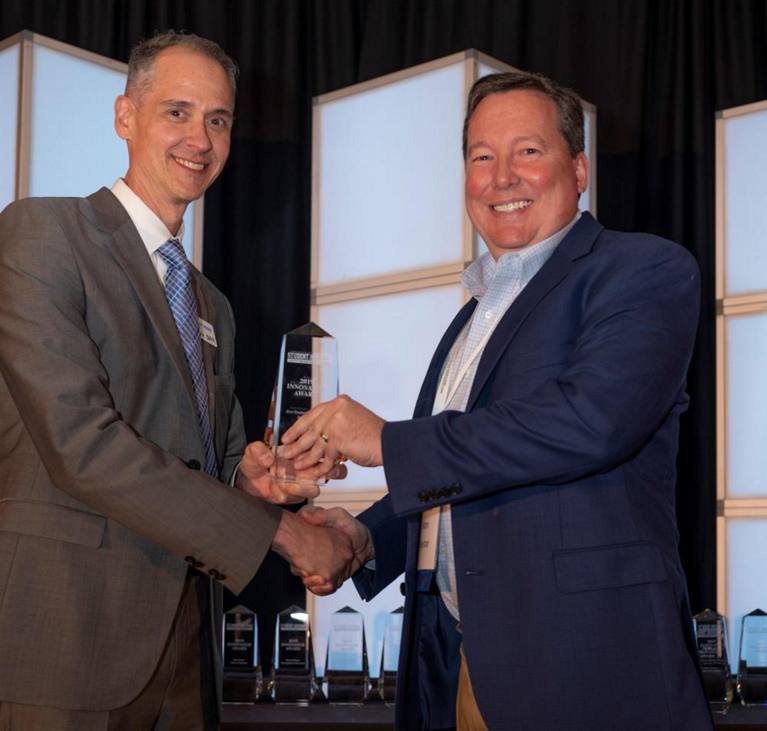 MEMPHIS, Tenn., April 17, 2019 – Greystar, a global leader in the investment, development and management of high-quality rental housing properties and collegiate facilities, is pleased to announce that it recently won in four categories at the Ninth Annual Student Housing Business Innovator Awards, which was held during the annual InterFace Conference in Austin, Texas.
HUB Minneapolis, a student housing asset that Greystar owns in a joint venture with Core Spaces and which opened in 2018 at the University of Minnesota, won two awards including Off-Campus Best New Development Over 400 Beds and Off Campus Best Implementation of Mixed Use.
Interface Student Housing also awarded Greystar and its partner EcoSense Solutions with the top prize in Off-Campus Best Vendor/Operator Solution for a water conservation project at 109 Tower in Miami. Finally, Greystar and its partners, the University of Kentucky and Cornett, received the On-Campus Best Vendor/University Solution award for their successful project rebranding University of Kentucky Housing.
"These awards, which recognize inventive and effective problem-solving, are a testament to our team's diligence, drive and excellent work," said Kevin Kaberna, Executive Director and leader of Greystar's U.S. investment platform. "We are honored by the recognition, particularly as it speaks to the positive long-term relationships we're able to form with our university and joint-venture partners, which are driving outcomes for students and universities across the country. We look forward to continuing to provide innovative solutions to our residents, clients and partners."
The Greystar collegiate housing platform – which includes the recently acquired EdR – has won 31 total Innovator awards, the second highest number of awards in the student housing industry.
About Greystar
Greystar is a leading, fully integrated real estate company offering expertise in investment management, development, and management of rental housing properties globally. Headquartered in Charleston, South Carolina, Greystar manages and operates an estimated $115 billion of real estate in over 180 markets globally including offices throughout the United States, UK, Continental Europe, Latin America, and the Asia-Pacific region. Greystar is the largest operator of apartments in the United States, managing approximately 500,000 units/beds, and has a robust institutional investment management platform with over $32 billion of assets under management, including nearly $11.7 billion of assets under development. Greystar was founded by Bob Faith in 1993 with the intent to become a provider of world-class service in the rental residential real estate business. To learn more, visit www.greystar.com.