L.A. Living Part 4: Playing in Pasadena
For Residents
January 10, 2019
Home to the famous Rose Bowl Stadium, the city of Pasadena provides plenty of things to do for families, young professionals, seniors and new apartment residents. Although not a neighborhood of L.A., Pasadena is so close to the City of Angels that it provides the same vibe and culture while offering residential charm.
Delightful Dining and Endless Shopping
Pasadena is home to popular destinations including one-of-a-kind shopping and delicious dining. A cafe is the best way to start your day in SoCal, and Café 86 will enhance your usual morning routine. Popular on Instagram, Café 86 takes coffeehouse favorites and mixes in some Asian influences. The café's pastries surprise the taste buds and leave you wanting more. The coffee and tea are pretty good, too.
After fueling up on coffee and pastries, it's time to shop. With more than 200 boutiques and a variety of brands, Old Pasadena makes shopping a fulfilling experience. The historic architecture and design provide the perfect backdrop as you fill your bags with local and big-name brands. Some of the stores in Old Pasadena are unique to the area, making any outfit you get an exclusive. Old Pasadena is always worth returning to thanks to its variety of events and restaurants.
When a day of shopping concludes, you can enjoy upscale dining and succulent steaks at Arroyo Chop House. A luxury experience for the senses, this restaurant will leave your appetite satiated and your taste buds delighted. For a casual dining experience in Pasadena, a visit to El Portal is in order. With Yucatan/Mexican cuisine, El Portal offers a delicious meal paired with classic cocktails and live entertainment. Tender Greens also has you covered with a mix of casual and quality. The laid-back cafeteria-style restaurant is perfect for lunch and quick dinners.
Entertainment and Party in Pasadena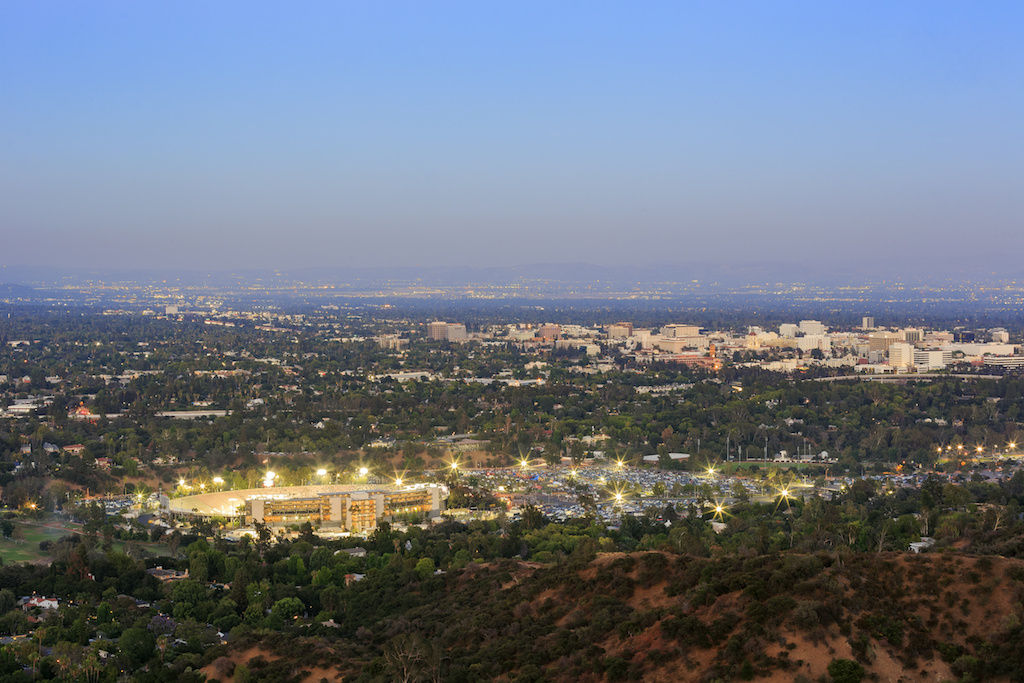 One of the most notable destinations in Pasadena, the Rose Bowl Stadium offers an entertaining experience for everyone, from history buffs to college football fans. The stadium is home to the Rose Bowl, the oldest bowl game in college football. With the first game in 1902, the Rose Bowl Stadium has stood as a testament to the great sport and its athletes. The Rose Bowl game continues today and brings in massive crowds. The stadium is also home to UCLA's football team, the Bruins. It also hosts the Rose Bowl Flea Market on the second Sunday of every month. A variety of vendors have plenty to sell, and the historic aesthetic provides a beautiful backdrop.
For an evening of drinks and a unique experience, The Speakeasy is the place to go. The prohibition-style vibe takes you back in time and makes a night out with friends truly special. Make sure, before your visit, that you get the secret password to get inside. The quality selection of spirits and eclectic menu are sure to be a highlight of your evening. Continue the time warp at Neon Retro Arcade. This bar houses rows of retro arcade cabinets, so you can relive your childhood.
Coming Tomorrow
With iconic shopping, massive stadiums and even easily accessible beaches, Westside makes any adventure in L.A. an exciting one.
Other Blog Posts You Might Enjoy
The information presented on or through this Website is made available solely for general information purposes. We do not warrant the accuracy, completeness, or usefulness of this information. Any reliance you place on such information is strictly at your own risk. We disclaim all liability and responsibility arising from any reliance placed on such materials by you or any other visitor to this Website, or by anyone who may be informed of any of its contents. Any reference to amenities, services, rules, policies, or procedures at a Greystar apartment community is general in nature, and each Greystar apartment community may have amenities, services, rules, policies, and procedures that differ from those referenced on this Website. Please consult with your Greystar apartment community for the exact amenities, services, rules, policies, or procedures applicable.
This Website may include content provided by third parties, including materials provided by other users, bloggers, and third-party licensors, syndicators, aggregators, and/or reporting services. All statements and/or opinions expressed in these materials, and all articles and responses to questions and other content, other than the content provided by Greystar, are solely the opinions and the responsibility of the person or entity providing those materials. These materials do not necessarily reflect the opinion of Greystar. We are not responsible, or liable to you or any third party, for the content or accuracy of any materials provided by any third parties.