Holiday Movies Make the Season Fun! Here's What to Watch at Your Apartment
Lifestyle
December 10, 2018
From decorating your apartment and caroling around the neighborhood to throwing a party and shopping for that perfect gift, there are so many ways to get into the holiday spirit. That includes watching a movie or movies with your friends, family and loved ones.
These films – from timeless black-and-white classics to unconventional "alternative Christmas" movies – will help you get into the season and make your apartment feel a little more festive.
For the Lovers
Whether it's your first holiday as a couple or you've been married for many years, romantic holiday movies let you get into the spirit while celebrating your love – from famous films such as Love Actually to less mainstream staples including Bridget Jones's Diary. Romantic holiday movies celebrate the giving season and give you a reason, other than the cold weather outdoor, to cuddle up with that special someone in your apartment.
Love Actually

:

A multi-story movie following the lives of eight couples the month before Christmas, Love Actually depicts the ups and downs of falling in love during the season of giving. A variety of British actors celebrate the season, and the numerous stories are perfect for young couples, those spurned by love and even the married duo.

The Family Stone:

Focused around a man wishing to bring his girlfriend to Christmas, this movie showcases the best and worst parts of meeting your significant other's family. From the pressures of making a good impression to the hilarity of learning about your partner's childhood, this romantic film is fun way to get into the holiday spirit and a great reminder about how strange everyone's families can be.

The Holiday:

Light, funny and heartwarming, The Holiday tells the story of two women, who after being left heartbroken, agree to swap houses to escape the holiday season. The movie celebrates the best and worst parts about falling in love during the winter season. This film may bring back various memories about falling out of love, but it will also remind you about the romance and beauty of falling in love.
For the Believers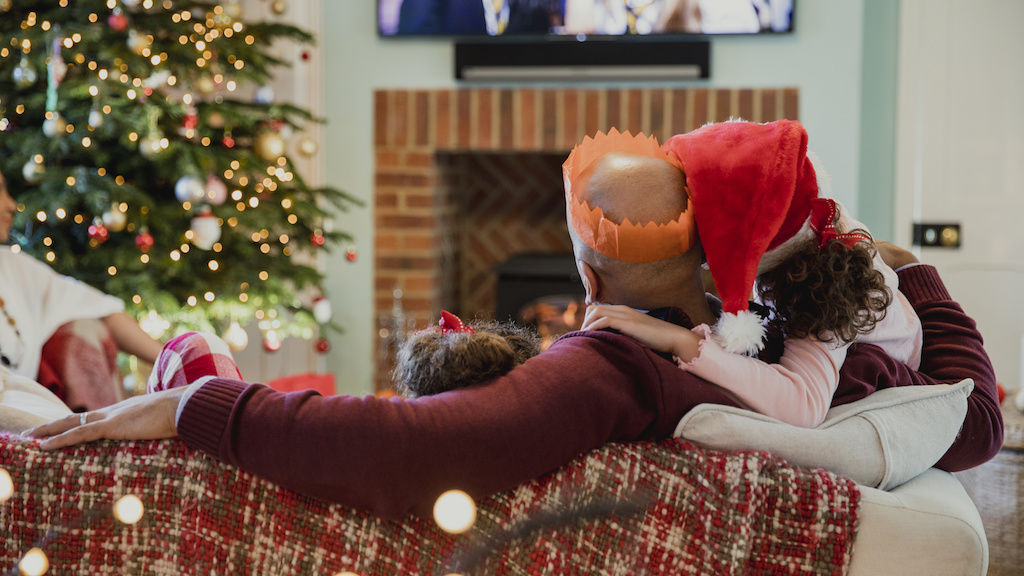 Whether young or young at heart, the season of giving makes us believe in the impossible. From thinking about jolly old St. Nick himself to helping others from the goodness of your heart, there's a lot to believe in during the holidays. These family-friendly classics will remind you to celebrate your inner child, laugh and spread some good will.
Polar Express:

For many young adults, the Polar Express is quintessential reading and viewing material during the holiday season. The story centers on a boy who questions his belief in Santa and then is taken on a train ride to the North Pole. The journey is filled with beautiful scenery and entertaining songs, perfect for the entire family.

Elf:

Another modern-day classic, Elf tells the story of Buddy, a human raised by Santa's elves who goes to New York City to find his father. The fish-out-of-water story resonates with the young and young at heart who love the Christmas season. Whether it's your first time or your 50th time watching this movie, chances are it'll have you grinning from ear to ear.

The Santa Clause:

A classic from the 1990s, The Santa Clause tells the story of how a man who inadvertently kills Santa only to slowly start turning into Mr. Claus himself. The weird but family-friendly movie is a celebration of the holiday and a reflection on just how strange '90s movies can be.
For the Lovers of the Classics
They've been making holiday movies since movies were invented, and some are now classics. These films will remind you of the importance of the holidays and convey a message that transcends time. Some of these films did not have a lot of success upon their initial releases, but their timeless messages should make them a staple in most apartment households.
The Gathering

:

Not to be confused with the 2002 horror movie, The Gathering is a film from the 1970s that will remind you the best gift that can be given this season is forgiveness. Learning that he only has a short time to live, a man invites his estranged kids and wife to get together so he can apologize for his previous actions.

It's a Wonderful Life

:

The timeless classic from 1946, It's a Wonderful Life shows us how hard the holidays can be for some people. The film follows a man who wishes to kill himself on Christmas. But, before he can, an angel shows him what his town would be like if he wasn't a part of the world. If you haven't seen this holiday classic, do yourself a favor and watch it. Movie theaters across the country regularly show the film around the holiday season.
Miracle on 34th Street

:

Whether it's the original black-and-white film or the '90s remake, Miracle on 34th Street is a classic movie for the young and old. It's one of the quintessential holiday movies that follows a man who claims he is Santa, the little girl who believes him, and a city that is wrapped in the drama of what may or may not be the real Santa.
For the Christmas Clowns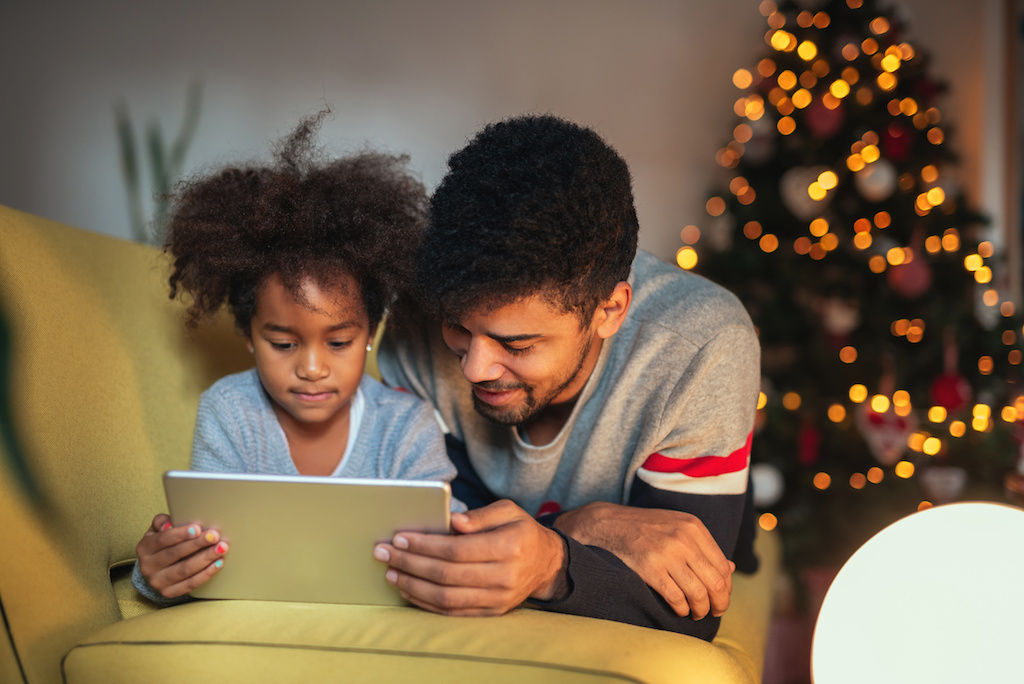 The holidays are the perfect time for hilarity, and these movies encapsulate that amusement. From the awkward family gatherings to the insanity of Christmas shopping, these movies are for those who love to laugh their way through the winter.
Jingle All the Way:

A comedy for those who love the season

-

and Arnold Schwarzenegger

-

Jingle All the Way gives you the best of both worlds. This '90s classic follows a workaholic father as he tries to get his son the season's hottest toy on Christmas Eve. This hilarious film hits all the right notes and is perfect for the entire family.

The Muppets Christmas Carol:

Charles Dickens's classic novel has been retold in so many fun and different ways. From a serious film with Patrick Stewart to an animated Jim Carrey version, A Christmas Carol should be a staple. The Muppets Christmas Carol takes the original story and gives it a nice twist by including, well, the beloved Muppets. It's a fun time for the children and children at heart.

A Christmas Story:

Following the events of Ralphie as he tries to navigate Christmas with his cranky dad, dotting mother and schoolyard bully, A Christmas Story is a comedy classic that is perfect for the whole party. For the dad who just wants to relax to the kid with high Christmas expectations, the film pokes fun at all the funny moments of the holidays.
For the Grinch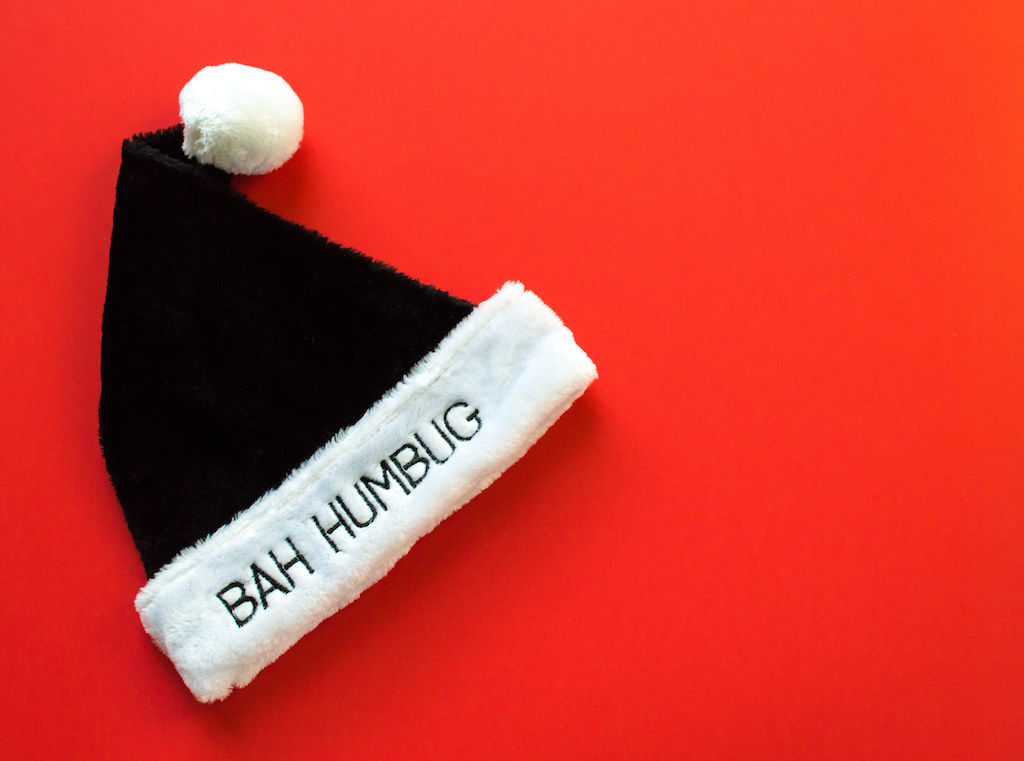 So, you don't like how commercial and cheesy the holidays have gotten? That's totally fine. Sometimes the classics and romantic comedies are so sweet, you feel like you're about to sprout some cavities. The good news is there are several non-traditional holiday movies out there. Movies such as Die Hard and Lethal Weapon use the holidays as a visual backdrop for some action-packed thrill rides. These aren't your usual holiday movies, but they've got just enough seasonal theme to fit into a holiday marathon.
Long Kiss Goodnight:

A young school teacher slowly beings to have strange memories, and deadly skills begin to follow. Soon, she discovers the hidden secrets of her past, and the film set during the holiday season turns into a high-octane, action-packed story. This movie is for an older audience looking to watch a flick that hits the bare minimum of holiday themes.

Batman Returns:

During the holidays and winter season, Batman must face off against Catwoman and the Penguin. The film uses decorations and winter weather to create a neon-lit, snow-covered Gotham for these comic book characters to combat in. It is perfect for entertaining young superhero fans during the holiday season.

Gremlins:

Looking for the ideal Christmas gift for his son, a dad discovers a furry little creature known as a mogwai. Mogwais come with a set of rules that must be adhered to, otherwise they may turn into mischievous gremlins. The holiday setting makes this the ideal film for any mischievous kids out there – and their parents and grandparents.
Other Blog Posts You'll Enjoy This Holiday Season
The information presented on or through this Website is made available solely for general information purposes. We do not warrant the accuracy, completeness, or usefulness of this information. Any reliance you place on such information is strictly at your own risk. We disclaim all liability and responsibility arising from any reliance placed on such materials by you or any other visitor to this Website, or by anyone who may be informed of any of its contents. Any reference to amenities, services, rules, policies, or procedures at a Greystar apartment community is general in nature, and each Greystar apartment community may have amenities, services, rules, policies, and procedures that differ from those referenced on this Website. Please consult with your Greystar apartment community for the exact amenities, services, rules, policies, or procedures applicable.
This Website may include content provided by third parties, including materials provided by other users, bloggers, and third-party licensors, syndicators, aggregators, and/or reporting services. All statements and/or opinions expressed in these materials, and all articles and responses to questions and other content, other than the content provided by Greystar, are solely the opinions and the responsibility of the person or entity providing those materials. These materials do not necessarily reflect the opinion of Greystar. We are not responsible, or liable to you or any third party, for the content or accuracy of any materials provided by any third parties.