3 Ways to Celebrate Easter This Year
Community Life
April 6, 2022
Easter Sunday is a remarkable Christian holiday celebrated in the month of April symbolizing new beginnings, rebirth, and perseverance. This day is usually filled with warm get-togethers, family and friends, delicious meals, fun games, and quality time that will make for precious memories. Make this coming Easter Sunday 2022 one to remember with the following three celebration ideas:
1. Have A Potluck Lunch or Dinner at Your Apartment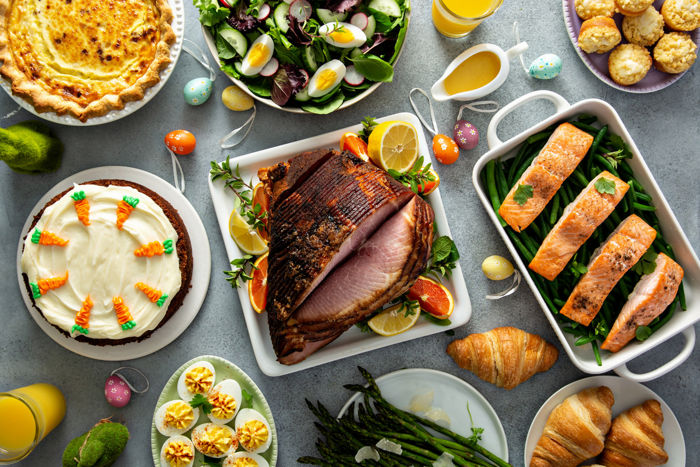 Picture this: echoes of laughter, decedent aromas, and heaps of treats. This is what Easter Sunday looks like hosted comfortably in your own apartment surrounded by family and friends. Ask your guests to bring their best, most hearty dishes for a potluck-style celebration or prepare a spread of meals the day before that can easily be warmed and served to feed the masses without too much stress.

You can also contact your leasing manager in advance and inquire about renting the clubhouse, pool area, or a BBQ spot for the day so you and your guests can have ample space (the weather is usually beautiful this time of year, so outdoors is king!). If you're unable to reserve a space, ask about the occupancy rules for shareable community spaces and see if your get together meets qualifications.
2. Go to a Christian Easter Church Service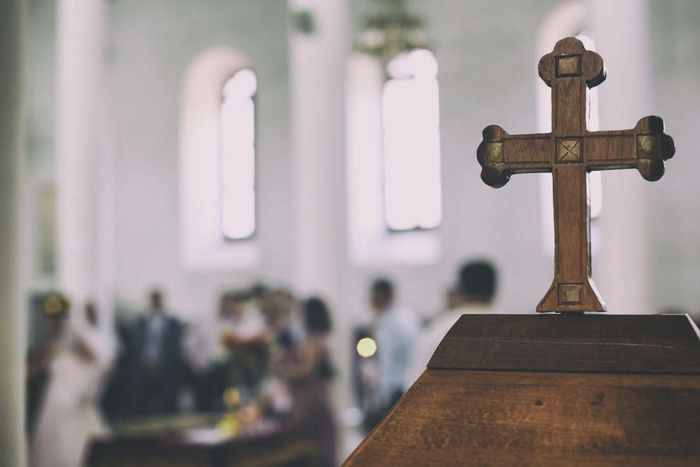 Easter is the oldest and most important festival of the Christian Church, honorably celebrating the resurrection of Jesus Christ. On this Sunday, church services dedicate an extravagant mass to the worship and praise of his revival and many of the congregation come together to celebrate the day—it's also referred to as Palm Sunday.
If you're a Christian celebrating Easter Sunday, there's no better way to show your praise than to get dressed in your Sunday best and attend church with your family and friends. If you feel uncomfortable around large groups of people (with COVID-19 still looming), why not broadcast the service on television or live stream on social media in the safety of your apartment?
3. Invite All the Kids—Let's Have an Easter Egg Hunt!
There's no need to turn to Google and search for "Easter egg hunts near me" when you can host your own event at your apartment community! It's time to bring out the chocolate Easter bunnies, Cadburys Easter eggs, quarters (or some cash for the big kids) and fill up plastic eggs and Easter baskets for a full-fledged party. You can strategically hide your fun-filled eggs inside your apartment within the different rooms, on your patio, or even around your immediate area within the community.

After your hunt, get a few items together (plan the activities in advance so you have enough materials) and have the kids make some festive Easter crafts they can take home with them. The children will have a blast and the parents will have time to mingle and enjoy themselves.

Greystar proudly has apartments in various locations that make it suitable to entertain. For more insight, check out this article and read about why you should consider moving to a Greystar community.
Happy Easter!
The information presented on or through this Website is made available solely for general information purposes. We do not warrant the accuracy, completeness, or usefulness of this information. Any reliance you place on such information is strictly at your own risk. We disclaim all liability and responsibility arising from any reliance placed on such materials by you or any other visitor to this Website, or by anyone who may be informed of any of its contents. Any reference to amenities, services, rules, policies, or procedures at a Greystar apartment community is general in nature, and each Greystar apartment community may have amenities, services, rules, policies, and procedures that differ from those referenced on this Website. Please consult with your Greystar apartment community for the exact amenities, services, rules, policies, or procedures applicable.

This Website may include content provided by third parties, including materials provided by other users, bloggers, and third-party licensors, syndicators, aggregators, and/or reporting services. All statements and/or opinions expressed in these materials, and all articles and responses to questions and other content, other than the content provided by Greystar, are solely the opinions and the responsibility of the person or entity providing those materials. These materials do not necessarily reflect the opinion of Greystar. We are not responsible, or liable to you or any third party, for the content or accuracy of any materials provided by any third parties.