Why Greystar is the Perfect Place to Move
Lifestyle
January 26, 2022
After two years of uncertainty, the idea of home has been reimagined. A home's functionality is now a key priority for homeowners and renters alike and convertible, versatile spaces are a must! Residents now need space to live, work, learn and play all in one place. And as our homes continue to evolve, so does the way we interact with the world.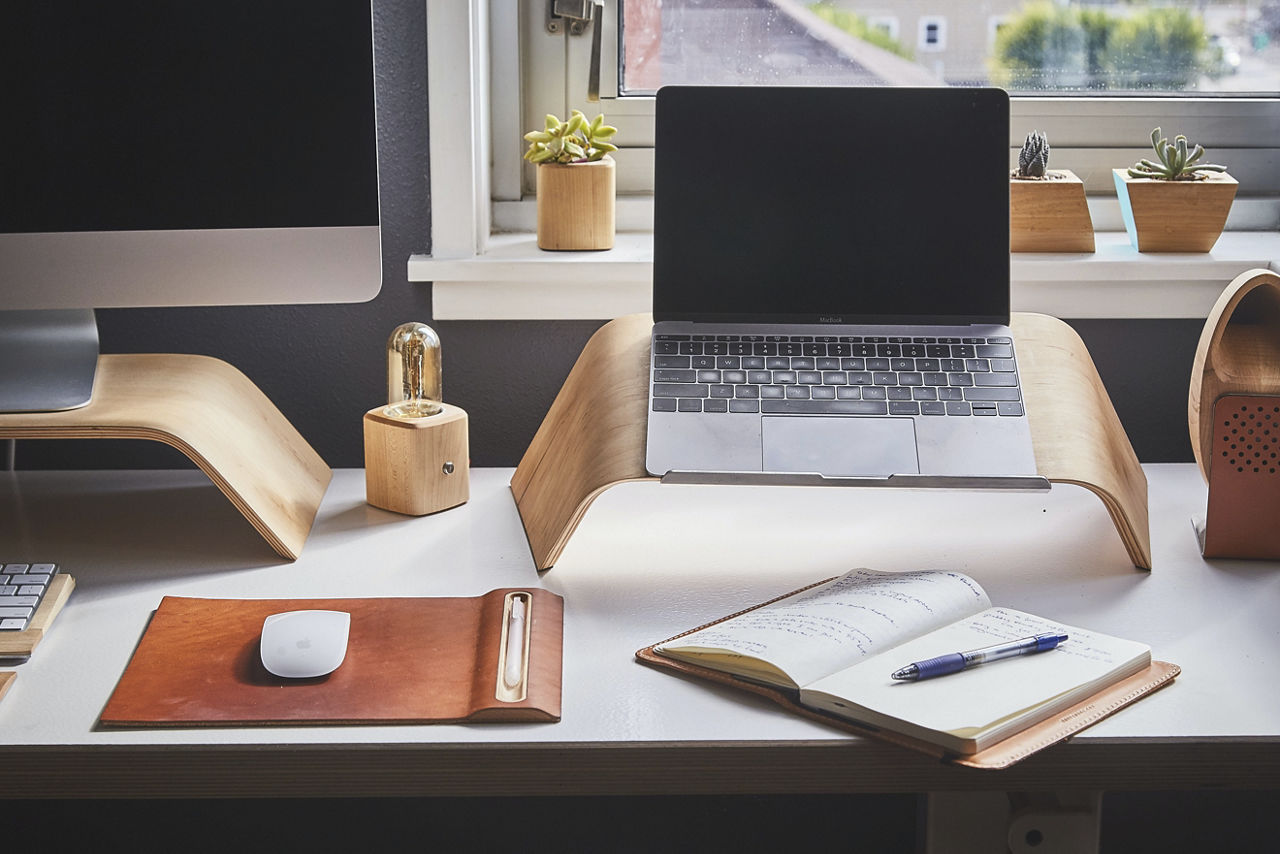 Seemingly overnight, the Covid-19 pandemic launched millions of Americans into a massive spend-all-your-time-at-home experiment, with almost 70% of full-time workers in the US working remotely during peak pandemic. And because of this, a new trend surged: moving. Many have moved—temporarily or permanently—to better accommodate their needs and the needs of their families. Of those that worked from home during the pandemic, more than a quarter (27%) relocated during that time, and we continue to see a rise in numbers compared to moving pre-pandemic.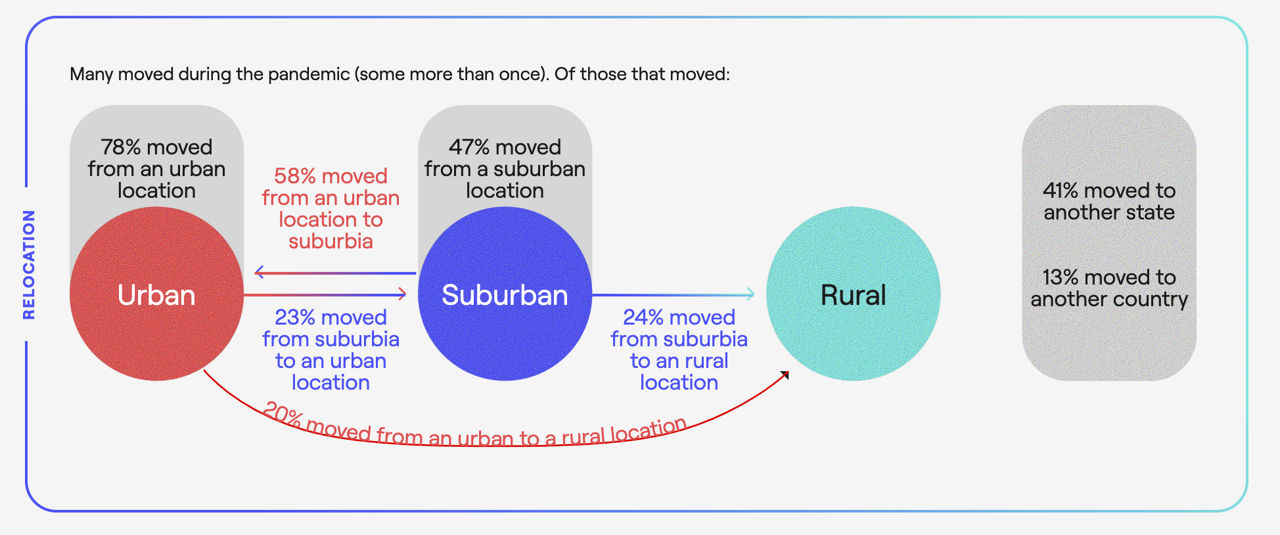 Interestingly, ages 26-40 accounted for approximately 2/3 of the move from an urban location to suburban or rural locations, while the older Boomer generation represented the largest portion to move urban. Among major cities to lose residents: New York and San Francisco, two dense, high-cost regions with jobs that can now be done remotely. And while many people moved during the pandemic, with an increase in work-from-home or hybrid work, we expect to see more shifts to other increasingly desirable locations.

Regardless of direct cause, relocating to a less-restrictive area can offer more financial freedom, flexibility in work/life balance, emphasis on recreation and wellness, and more time with family. And if you're considering renting, Greystar properties offer built-in community, onsite entertainment, and a connection to local and regional businesses.

Whether you're looking to move down the street, out of state, or even internationally, Greystar offers apartment homes all over the world—including short-term furnished corporate housing—and has accommodations to help support the life you really want to live. Even more reasons to choose a Greystar property include:

1. Human connection & wellness

Especially after the past couple of years, social connection is vital to our overall well-being, even so far as reducing depression and anxiety. And even though technology seemingly connects us more than ever, it's face-to-face interaction that enhances those relationships. Greystar communities are equipped with amenities designed to bring people together. They vary per property, but options may include fitness centers, pools, outdoor kitchens, playgrounds, and more.

2. Local & regionalism

As more people look to invest in their regional communities, it's increasingly important to be close to local shopping, dining, and workplaces. Greystar locations are centrally located, giving quality access to the invaluable benefits of the greater communities.

3. Quality

Each Greystar property is thoughtfully designed with residents in mind, and is influenced by everything from region, budget, proximity, and needs of the community. Individual apartment features and amenities vary, but all of our experienced professionals take customer experience to heart and help to create a perfect balance of services, amenities, and personal attention.

4. Ease

Best of all, moving into a Greystar property is easy. Virtual tours give potential residents flexibility and access to the community without having to travel, making relocating to another city simple and smooth. In addition, some locations offer online leasing, meaning residents could sign the lease from a remote location as well. And if you're switching from one Greystar location to another, our teams work together to make the transition as painless as possible.

As the world settles following years of upheaval—from a global pandemic, to a remote revolution, to a mass city exodus—one thing is for sure: Greystar is here to help make your home a place you actually want to be… not just a place you have to be.

The information presented on or through this Website is made available solely for general information purposes. We do not warrant the accuracy, completeness, or usefulness of this information. Any reliance you place on such information is strictly at your own risk. We disclaim all liability and responsibility arising from any reliance placed on such materials by you or any other visitor to this Website, or by anyone who may be informed of any of its contents. Any reference to amenities, services, rules, policies, or procedures at a Greystar apartment community is general in nature, and each Greystar apartment community may have amenities, services, rules, policies, and procedures that differ from those referenced on this Website.

Please consult with your Greystar apartment community for the exact amenities, services, rules, policies, or procedures applicable.

This Website may include content provided by third parties, including materials provided by other users, bloggers, and third-party licensors, syndicators, aggregators, and/or reporting services. All statements and/or opinions expressed in these materials, and all articles and responses to questions and other content, other than the content provided by Greystar, are solely the opinions and the responsibility of the person or entity providing those materials. These materials do not necessarily reflect the opinion of Greystar. We are not responsible, or liable to you or any third party, for the content or accuracy of any materials provided by any third parties.