Top Greystar Pools
Apartments and Communities
August 11, 2021
Resort-style living should be just that - an apartment experience that blends the comforts of home with the atmosphere of a destination resort. At Greystar, we're proud to offer an incredible array of properties in more than 200 markets around the globe, fit for every type of lifestyle, whether you prefer a lively entertainment scene or relaxed spa retreat. Dip your toes into these five incredible Greystar pools before this summer comes to an end.

1. Diega: San Diego, California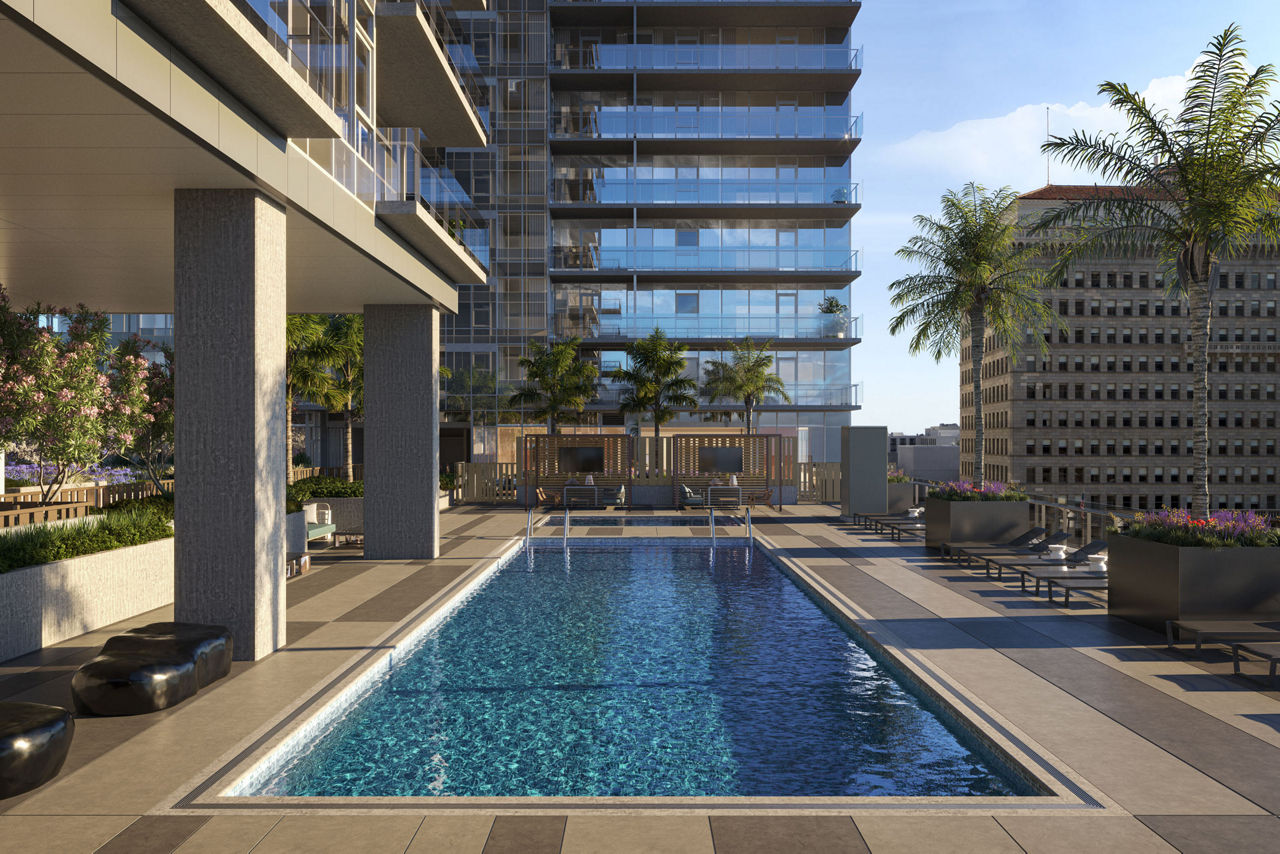 Diega is San Diego's latest high-rise apartment residence with sweeping views of downtown, the bay and ocean. Their sun-splashed pool located on the building's seventh-story Sky Terrace offers a near-acre of sprawling indoor-outdoor retreat space. Relax at one of the many cabanas dotting the terrace, take a dip while enjoying San Diego's lush year-round weather or entertain at the many outdoor grills, dining spaces and fireside retreats.

2. Sofia: Coral Gables, Florida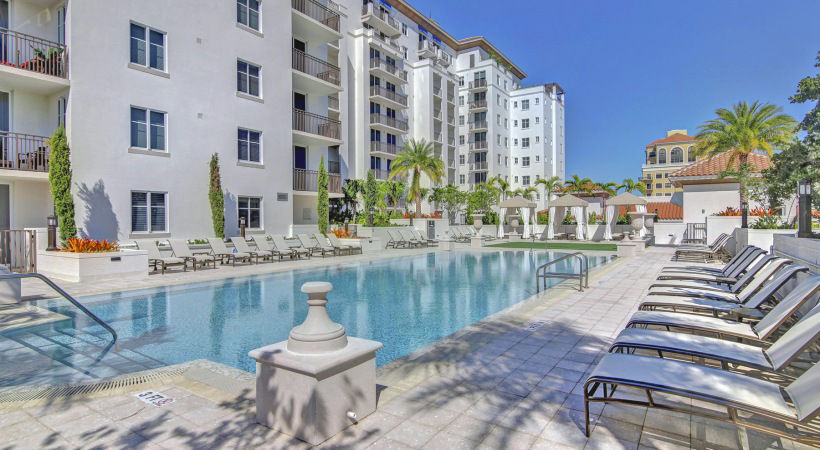 Sofia is a carefully curated apartment residence in beautiful Coral Gables, Florida. Offering luxury amenities including an elevated pool and social lounges overlooking the city skyline, take in its indoor-outdoor entertainment experience while enjoying the tropical breeze of the Atlantic and stunning views of the horizon. Each home within Sofia has been thoughtfully designed and built with state-of-the-art amenities and high-end finishes fit for a world-class resort, giving you your own oceanside retreat just a short drive away from the Florida Keys and Miami Beach.

3. CityScape: Phoenix, Arizona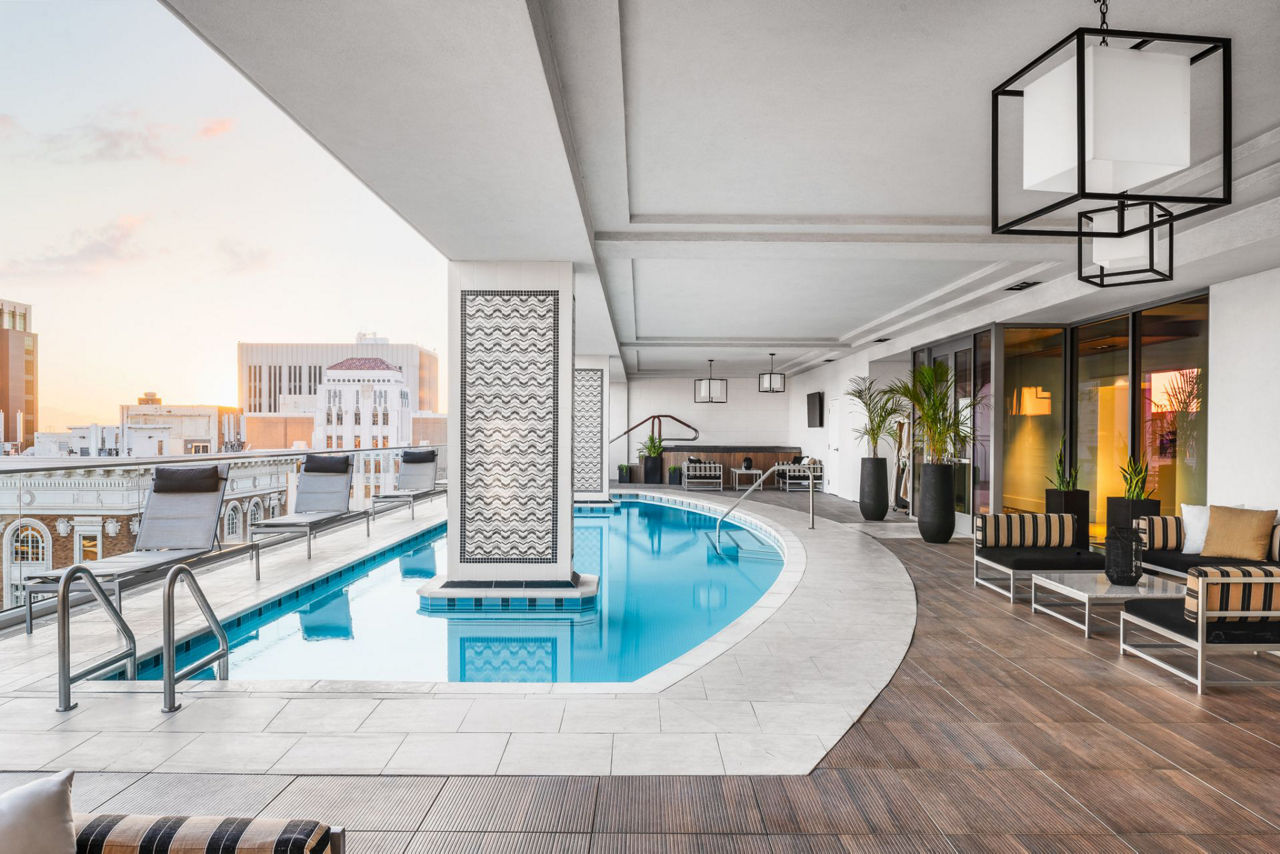 CityScape is an entirely unique living experience in the heart of downtown Phoenix, consisting of 24 stories atop the contemporary 10-story Hotel Palomar. This high-rise apartment tower offers a dynamic cosmopolitan atmosphere with high-end home finishes, expansive downtown views and full access to boutique hotel amenities, including its incredible pool and bar.

4. Novel Deep Ellum: Dallas, Texas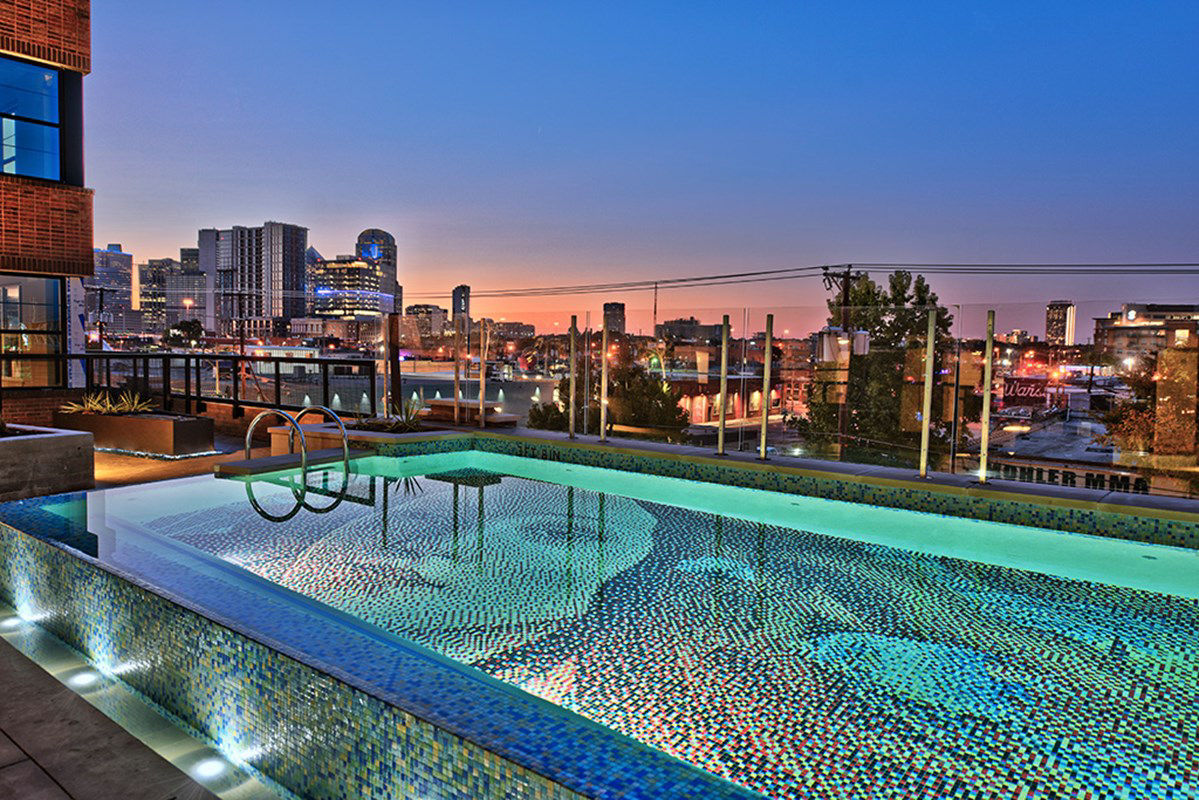 Custom designs, dynamic touches, sky terraces, elevated courtyards and curated interiors are waiting for you at Novel Deep Ellum. Blending luxury living with Dallas' electric venues in the Deep Ellum neighborhood, Novel's custom mosaic sky terrace pool offers a backdrop with sweeping downtown Dallas views, providing the perfect space to relax and refresh.

5. The Gossett on Church: Nashville, Tennessee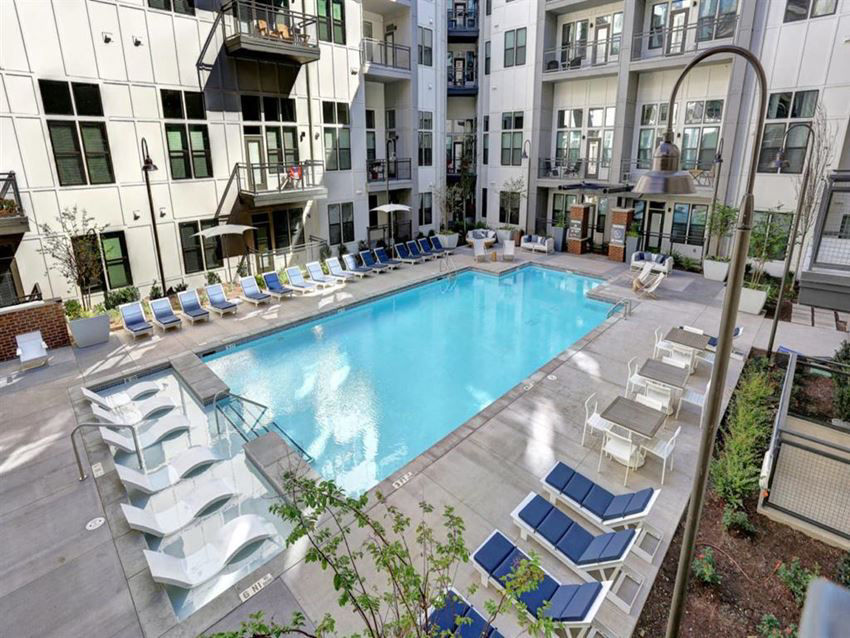 The Gossett is one of Greystar's luxury apartment residences in Nashville that amps up the good life with an energetic and urban sensibility. Its hip, vibrant community of upscale amenities and modern interiors takes the stage in an unbeatable location near Broadway, Bicentennial Capitol Mall Park and other Nashville landmarks. One of the best perks? The pool, offering water loungers to connect with friends and an array of couches, tables, benches and more for kicking up your feet (or in this case, cowboy boots) to take in the Tennessee weather.

Now's the time for you to make your move to one of Greystar's incredible apartment home communities. Visit Greystar.com to find an apartment near you.
The information presented on or through this Website is made available solely for general information purposes. We do not warrant the accuracy, completeness, or usefulness of this information. Any reliance you place on such information is strictly at your own risk. We disclaim all liability and responsibility arising from any reliance placed on such materials by you or any other visitor to this Website, or by anyone who may be informed of any of its contents. Any reference to amenities, services, rules, policies, or procedures at a Greystar apartment community is general in nature, and each Greystar apartment community may have amenities, services, rules, policies, and procedures that differ from those referenced on this Website. Please consult with your Greystar apartment community for the exact amenities, services, rules, policies, or procedures applicable.
This Website may include content provided by third parties, including materials provided by other users, bloggers, and third-party licensors, syndicators, aggregators, and/or reporting services. All statements and/or opinions expressed in these materials, and all articles and responses to questions and other content, other than the content provided by Greystar, are solely the opinions and the responsibility of the person or entity providing those materials. These materials do not necessarily reflect the opinion of Greystar. We are not responsible, or liable to you or any third party, for the content or accuracy of any materials provided by any third parties.