You Won't Have to Gamble on a Good Time With These 15 Things to Do in Las Vegas
For Residents
November 19, 2018
So, you've just moved to an apartment in Las Vegas and have friends and/or family coming in for the holidays to impress. What do you do? The Entertainment Capital of the World – or Sin City, or the City of Lights – has so much more to do than just hit the casinos and try your luck at rows of slot machines or hands of blackjack.
While some of these activities may land you on the famous Strip (aka Las Vegas Boulevard to the locals) - so you can still slip into a casino for a few minutes (wear a watch, because there won't be any clocks visible) - you'll appreciate these 15 other activities.
Ride a Roller Coaster
Get your thrills nowhere near a casino when you ride one of the many roller coasters in Vegas. Feel your heart race on the Big Apple Roller Coaster at New York-New York, Canyon Blaster at Circus Circus, or Big Shot at the Stratosphere. If you're not a roller coaster fan, slow things down by riding the High Roller, the world's tallest observation wheel at The Linq. It stands at 550 feet above the ground.
Hike Through Red Rock Canyon
Located about 15 miles from Las Vegas, the Red Rock Canyon offers a picturesque escape from the city. Enjoy a scenic drive, bike ride or hike through the dusty red canyon.
Watch the Fountains of Bellagio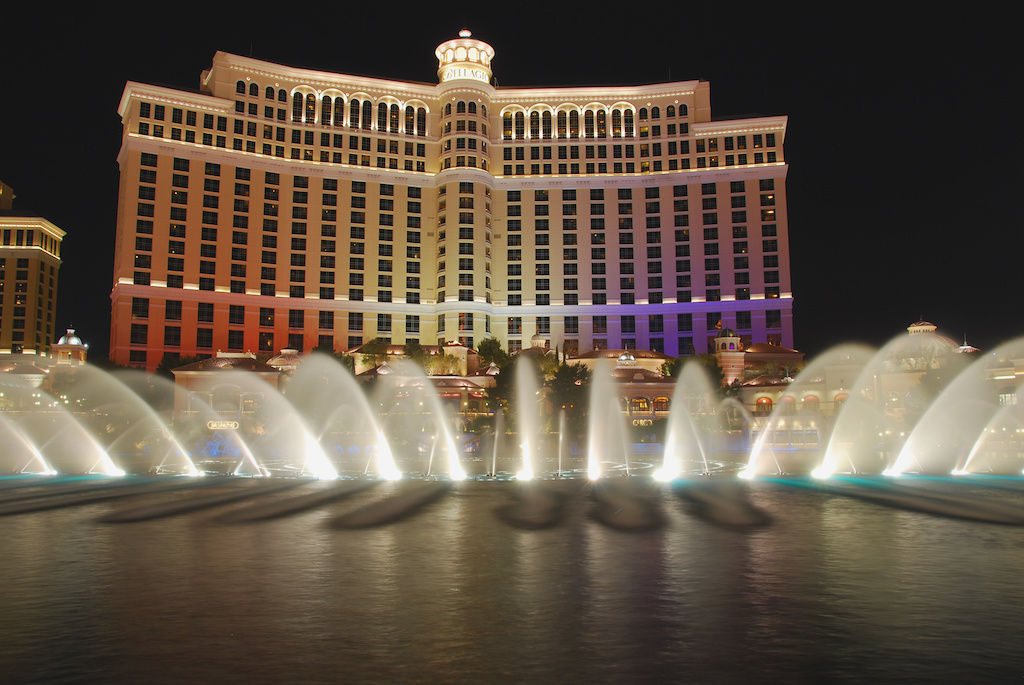 You may recognize the Bellagio Fountains from the film Ocean's 11. The famous water show is a must-see and happens several times daily. Tip: See the water show at night for an even more spectacular water and light bonanza.
Visit the Bellagio Conservatory and Botanical Garden
Stimulate your senses when you discover fantastic flora and life-size displays at the Bellagio garden, offering seasonal exhibits. The floral playground is closed November 25-30, but you can catch a cool new display all through the month of December
Test Your Fear of Heights at Stratosphere Tower
Rise to the observation tower, free fall from the Sky Jump or swim at the rooftop pool at Stratosphere Tower, standing 1,149 feet tall.
See a Scintillating Show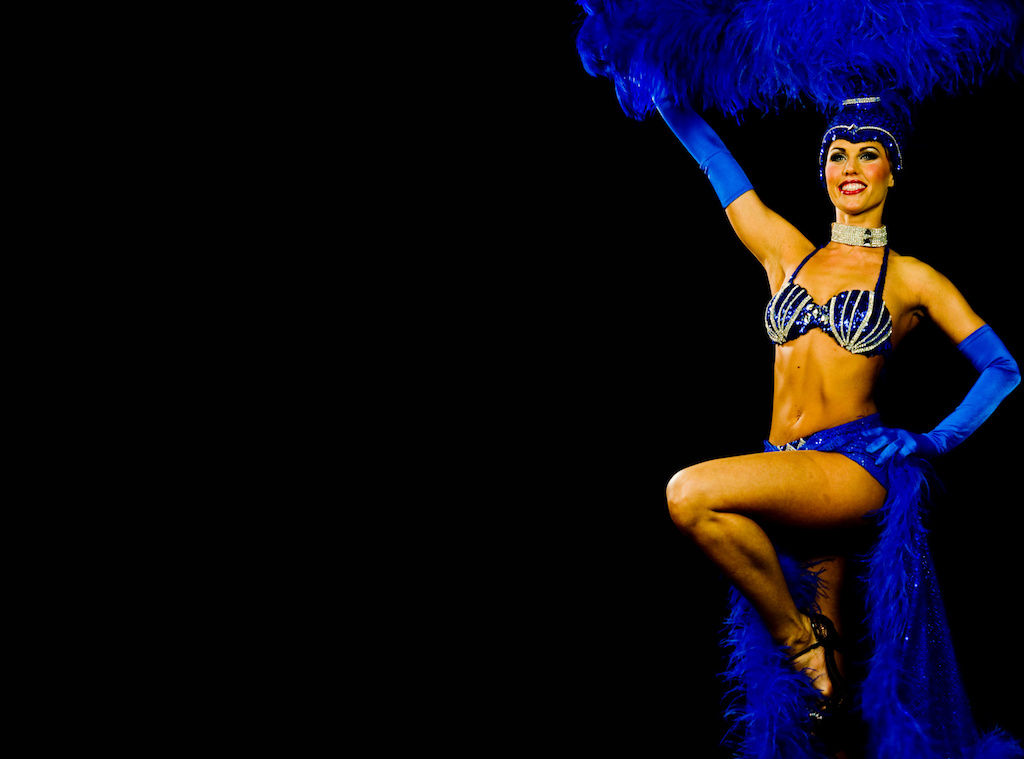 Whether you're in the mood for acrobatic feats or a laugh-out-loud stand-up performance, Las Vegas provides a multitude of shows year-round. Attend a concert, magic show or comedy act.
Explore the Las Vegas Strip
Although the Las Vegas Strip is lined with casinos, there's so much more to explore. Discover powder pink flamingos at the Wildlife Habitat at the Flamingo Las Vegas Hotel and Casino, restaurants at The Park and nightlife at Downtown Container Park.
Walk Through Fremont Street
Rivaling the famous Vegas strip is Fremont Street, a glimmering hot spot that brilliantly displays the spectacle of Las Vegas. Check out nightly light shows, live music and its many restaurants.
Snap a Photo at The Neon Museum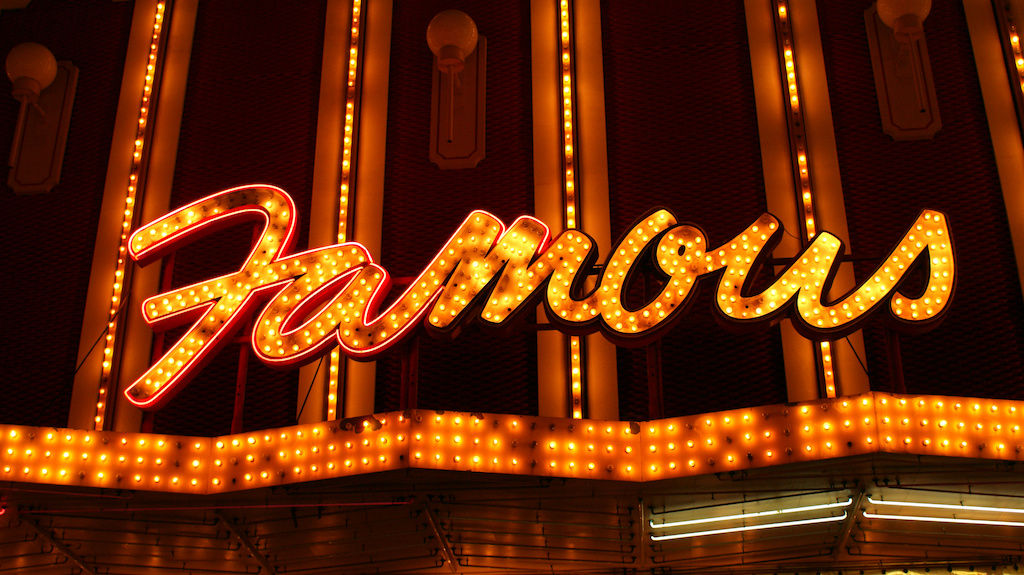 Instagram heaven awaits at The Neon Museum. This free, outdoor museum is filled with hundreds of signs that once hung on the streets of Vegas.
Take a Gondola Ride
Transport yourself to Venice at The Venetian. This hotel offers an indoor gondola ride along a Grand Canal that'll make you feel like you've booked a getaway to Italy.
Surround Yourself with Sharks
Take the whole crew to the Shark Reef Aquarium at Mandalay Bay Resort and Casino, Las Vegas. Not only will you see sharks, you'll also get to view sting rays, sea turtles and colorful fish.
Fan Your Flame at a Volcano
Heat things up at The Mirage, featuring an outdoor volcano display complete with eruptions, explosions and fireballs.
Feel Nostalgic at the Pinball Hall of Fame
If you're searching for a hidden gem, visit the Pinball Hall of Fame. This museum offers vintage pinball machines from as far back as the 1950s. Each machine is playable for just 25 or 50 cents.
Treat Your Taste Buds to Fine Dining
Las Vegas isn't just the City of Lights. It's a foodie destination. Elevate your dining experience at one of the many AAA Five Diamond restaurants including Le Cirque, Joël Robuchon Restaurant (also a Michelin 3-star restaurant), Picasso and Restaurant Guy Savoy.
Go Full Throttle at Las Vegas Motor Speedway
Get behind the wheel or catch a race at the Las Vegas Motor Speedway, hosting competitions throughout the year.
Before your visitors even arrive, make sure your new Las Vegas apartment is as clean as it can be. Check out our fall cleaning tips and take it room by room for the kitchen, bedroom, living room and closet.
Other Blog Posts You Might Enjoy
You've just moved to a new city, so it's the perfect excuse to be an introvert, right? Nope! Here are ways you can make new friends in your new city.
Bring peace and positive energy to your new place. Feng shui your new apartment with these tips from a certified consultant.
Add some greenery to your new apartment. Don't know which kind of plant you can keep alive? Don't worry. Here are some recommendations from a certified professional horticulturalist.
The information presented on or through this Website is made available solely for general information purposes. We do not warrant the accuracy, completeness, or usefulness of this information. Any reliance you place on such information is strictly at your own risk. We disclaim all liability and responsibility arising from any reliance placed on such materials by you or any other visitor to this Website, or by anyone who may be informed of any of its contents. Any reference to amenities, services, rules, policies, or procedures at a Greystar apartment community is general in nature, and each Greystar apartment community may have amenities, services, rules, policies, and procedures that differ from those referenced on this Website. Please consult with your Greystar apartment community for the exact amenities, services, rules, policies, or procedures applicable.
This Website may include content provided by third parties, including materials provided by other users, bloggers, and third-party licensors, syndicators, aggregators, and/or reporting services. All statements and/or opinions expressed in these materials, and all articles and responses to questions and other content, other than the content provided by Greystar, are solely the opinions and the responsibility of the person or entity providing those materials. These materials do not necessarily reflect the opinion of Greystar. We are not responsible, or liable to you or any third party, for the content or accuracy of any materials provided by any third parties.