Fire Prevention Month: The Best Tips for Keeping Your Apartment Safe from Fires
Lifestyle
October 8, 2019
Though you may want your apartment to look "fire," there isn't much worse than having it be on fire. In 2017, there were an estimated 371,500 fires in residential buildings, according to the U.S. Fire Administration. The majority of these fires were preventable and caused by accidents involving everyday activities.
In honor of National Fire Prevention Month, Jason L. Evans, the Public Information Officer for the Dallas Fire-Rescue Department, offers this advice to help you keep your apartment safe.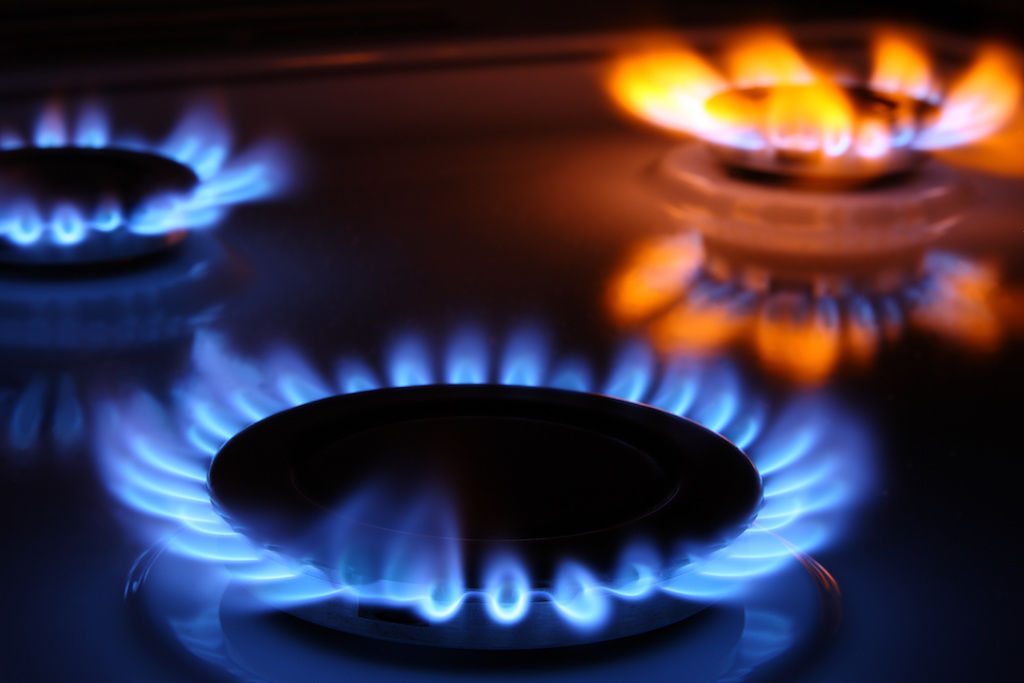 Kitchen

Evans says that the most common mistake that leads to residential fires is leaving something unattended on the kitchen stove. And, in fact, 51.6% of residential fires are caused by cooking mishaps, far and away the leading cause. These fires are not caused exclusively by absent chefs, however, as a variety of factors can lead to an accident.
The biggest of these factors is the presence of flammable materials in the kitchen. Whenever possible, try to keep flammable items, such as pot-holders and towels, away from the cooking area to ensure your safety. Additionally, avoid wearing loose-fitting sleeves while cooking to minimize the risk of your clothing drifting over cooking oil or an open flame.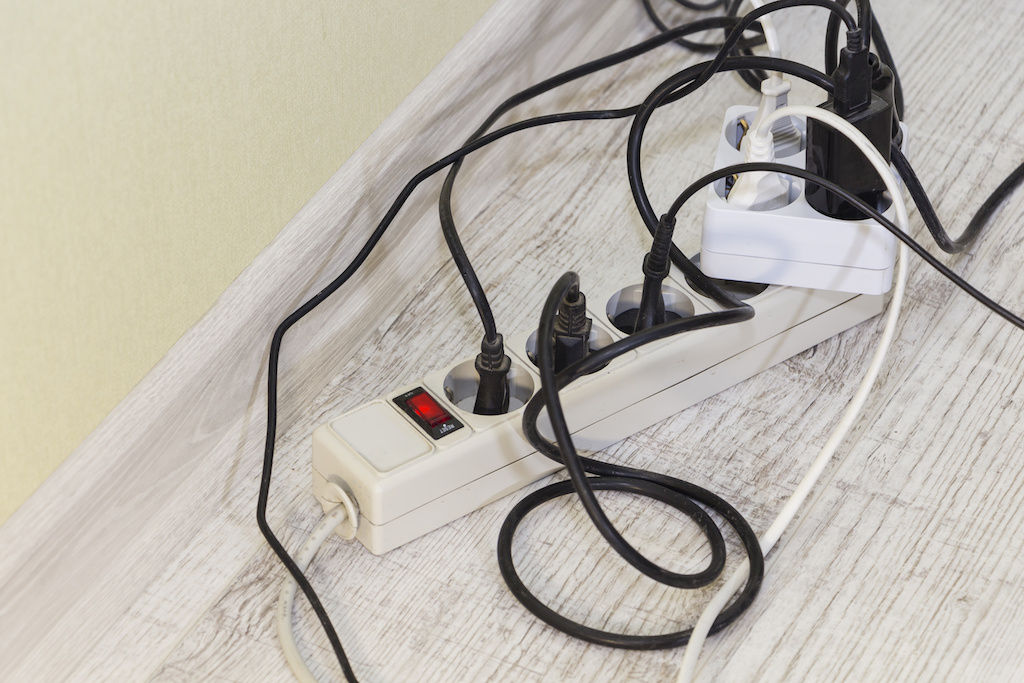 Living Room and Bedroom

Living rooms and bedrooms tend to be the areas where people have the most electronic devices. Whether it's a TV, sound system, phone charger, gaming console or any number of other devices, power outlets are always at a premium. To avoid overloading your outlets, you should always use a surge protector. This protects your device from any surges of electricity and can prevent an overload of a plug. While surge protectors can be helpful, Evans says his department "cautions against the use of extension cords, as most people tend to overload them, which can be a fire hazard if it results in an electrical short."

Another mistake is to run a cable or cord underneath a rug. Placing a mat over the cable acts as insulation and will lead to a build-up of heat, which can cause a fire. Try to place an appliance on the same side of the room as the outlet it will be plugged into to avoid running a cable to the other side of the room or into another room, which shouldn't be done in any circumstance.

Evans recommends never leaving a space heater plugged in and unattended. The purpose of the product is to conduct heat, which makes it especially susceptible to fire. If you choose to use one, always ensure it is unplugged before you go to bed or leave the apartment. Keep 3 feet of clearance around it when it's on.

Candles can make your apartment smell great and add a certain ambiance, but using them adds an undeniable level of fire risk. You should never leave candles burning while you are asleep or outside of the apartment. Also, your candles should be placed away from drapes, curtains and any other flammable materials.

In addition to keeping your apartment looking great, decluttering will also reduce the dangers of a fire in your apartment. Clutter makes it easier for fires to spread, especially in kitchens. It also can act as an obstacle for you to escape your apartment in the event of a fire. Keep that in mind next time you need a bit of an extra incentive to tidy up your room.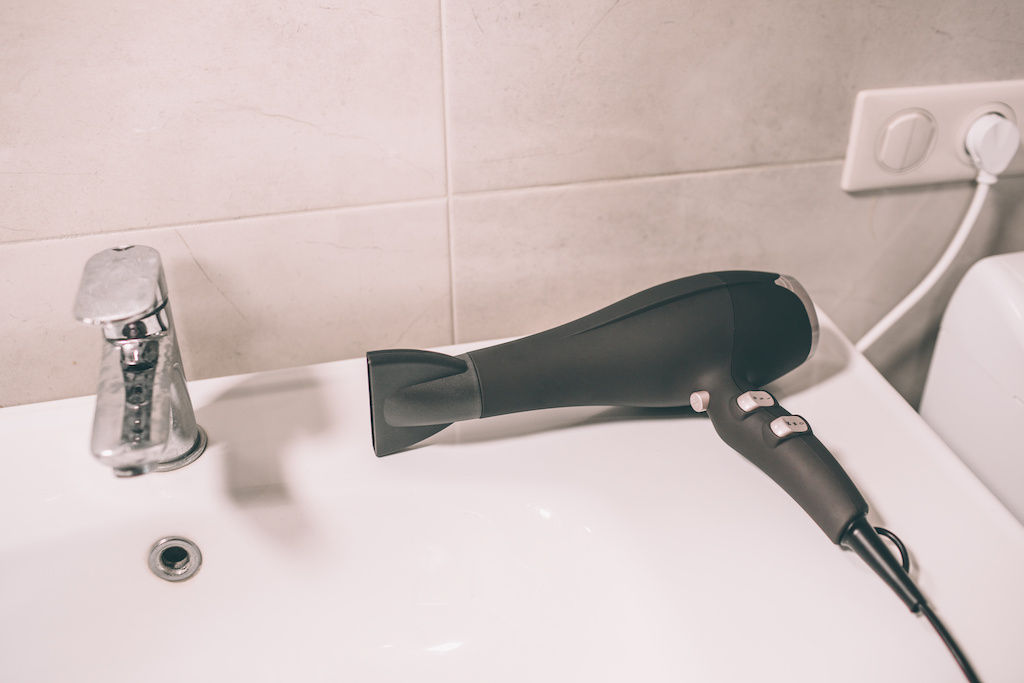 Bathroom

Keeping your bathroom safe is relatively simple. Unplug small appliances, including hair dryers and flat irons. It sounds so easy, yet, it's something many opt not to do in the interest of time. Over time, the wires on these appliances can start to crack or fray, which turns them into dangerous fire hazards if they're left plugged in all day. For this reason, you should remember to consistently examine any wires in your bathroom, in addition to those in other areas of your apartment, for any signs of damage.


Holiday Season

With the holidays approaching, it's time to start considering which type of Christmas tree you should buy. While some prefer artificial trees for their reusability and convenience, others favor real trees for their smell and inherent natural charm. But real Christmas trees are highly flammable. Combined with draping them in lights, the risk of a flame is something that should always be kept in the back of your mind when you have one of these trees in your apartment.
Here's Evans advice on how to safely celebrate the holidays:
When deciding on a real tree, select one with fresh, green needles that do not fall off when touched. Once you've brought it home, find an open space where it can be at least 3 feet away from any heat source. You should water your tree daily to keep it looking and feeling fresh.

When decorating the tree, use lights that have been tested by a recognized laboratory, and make sure they are designed for indoor use. Examine the strands and check for any frayed or broken cords. If the cords are damaged in any way, they should be replaced immediately. Always remember to replace any loose or missing bulbs, and read the manufacturer's instructions regarding the number of light strands to connect. Turn off the lights any time you leave the apartment or go to bed.
Never, under any circumstance, use lit candles to decorate your tree.

Other Blog Posts You Might Be Interested In
Decluttering your apartment can sometimes seem impossible. Get some tips to make the process a bit easier.
Speaking of prevention, here are some of the best ways to stop small bugs and other pests from entering your apartment.
While shopping for your Christmas tree, get in the holiday spirit by creating some all-new family traditions.
The information presented on or through this Website is made available solely for general information purposes. We do not warrant the accuracy, completeness, or usefulness of this information. Any reliance you place on such information is strictly at your own risk. We disclaim all liability and responsibility arising from any reliance placed on such materials by you or any other visitor to this Website, or by anyone who may be informed of any of its contents. Any reference to amenities, services, rules, policies, or procedures at a Greystar apartment community is general in nature, and each Greystar apartment community may have amenities, services, rules, policies, and procedures that differ from those referenced on this Website. Please consult with your Greystar apartment community for the exact amenities, services, rules, policies, or procedures applicable.

This Website may include content provided by third parties, including materials provided by other users, bloggers, and third-party licensors, syndicators, aggregators, and/or reporting services. All statements and/or opinions expressed in these materials, and all articles and responses to questions and other content, other than the content provided by Greystar, are solely the opinions and the responsibility of the person or entity providing those materials. These materials do not necessarily reflect the opinion of Greystar. We are not responsible, or liable to you or any third party, for the content or accuracy of any materials provided by any third parties.