How to Decorate a Studio Apartment
Many renters are choosing to lease studio apartments to pursue living in big cities without busting their budget, or simply to cater to their "less is more" minimalistic lifestyles. Compromising space when choosing a studio apartment does not equal compromising style, in fact, there are tons of 2022 interior design trends you can follow that will make your quaint space look like a picturesque home straight out of Architectural Digest.
Playful Wallpaper
With a wide variety of patterns, colors, and textures to choose from, adding an accent wall (or two) of wallpaper will really give your studio apartment its own unique personality. Deep jewel tones, exotic florals, and abstract designs are all popular wallpaper trends to follow in 2022, but there's no right or wrong way to do it—your space is yours to create and unleash your creativity.

Make sure you're getting an easy peel and stick, renter-friendly wallpaper that will make for a quick installation and painless removal. Well-known brands like Wallpaper Warehouse, Arthouse, Wayfair, and even Amazon are all great places to shop.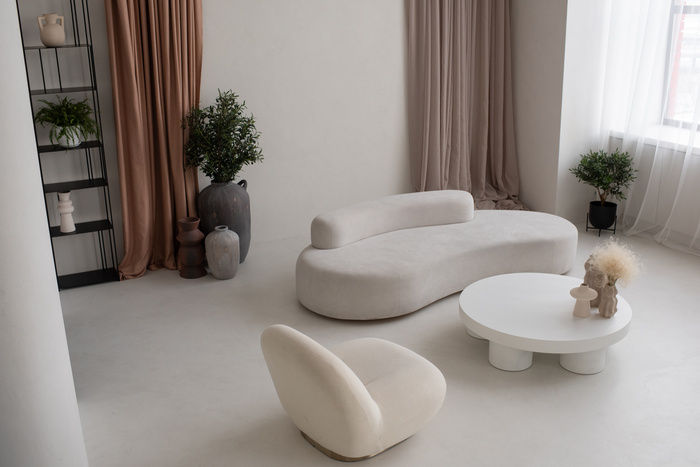 Curved Furniture

Angular block furniture had its time in the sun but in 2022, it's all about soft, curvy edges on furniture to create a more comfortable and effortlessly sculptured look. Round coffee tables, curved accent swivel chairs, and arched bookcases are all fun, trendy pieces that can be incorporated into your studio space to make for a more elevated style.

Curved furniture not only looks expensive but it (literally) cuts corners on your furniture, creating more space for you to live comfortably in your studio apartment. You'll have more room to move and a nice flowy aesthetic throughout your new home.
Black Accents

Bold pops of color in a home have been replaced with sleek shades of black and WE. ARE. HERE. FOR. IT. Many homeowners are painting all the doors in their homes black or adding black crown molding to an accent wall for a bit of texture, but there are a few renter-friendly decor tips you can do in your studio apartment to keep up with this trend.

Buy black table lamps, black lampshades, black side tables, and a few black books and accessories and assemble them together on each side of your new curvy couch to make a statement. You can also buy a black fruit bowl, serving tray, and add a few black kitchen accessories to make a unique nook in your kitchen.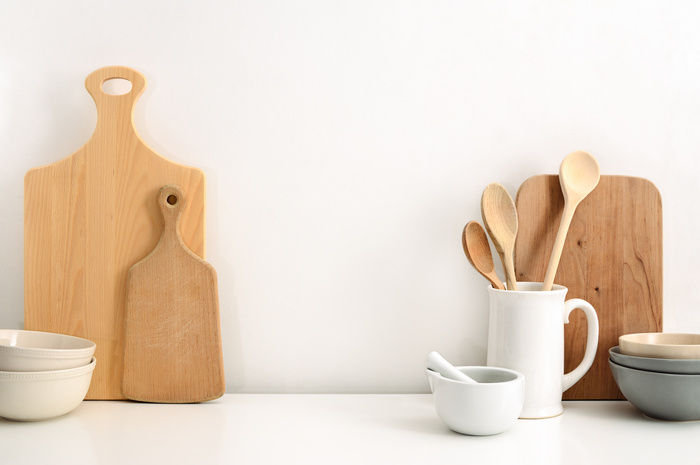 Natural Touches

With so many people confined to their homes during the pandemic, personal wellness has become increasingly important and widely encouraged. People are on the hunt for new ways to put their wellbeing first and one of the best ways to clear your mind and rejuvenate your soul is to connect with nature. This can be done in your most personal space—home.

By incorporating wooden textures into your studio apartment, you won't have to go far to feel connected to the outdoors. A circular wooden coffee table, wooden barstools, and a few variations of decorative wooden cutting boards placed strategically together to create a layered effect are all 2022 interior design trends that are making headlines.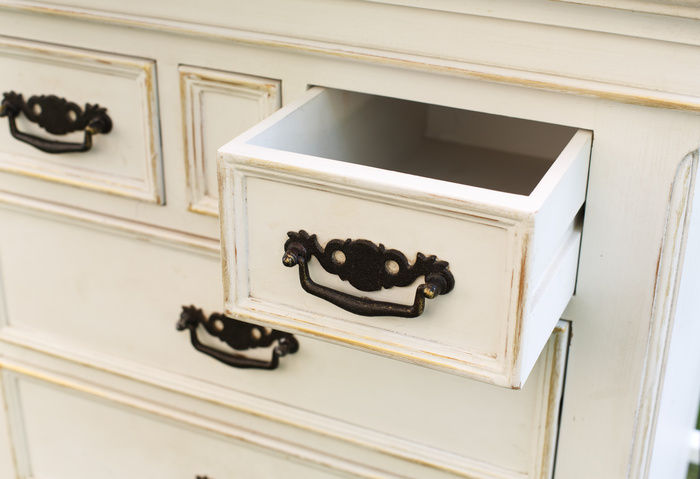 Gold, Bronze, and Black Furniture Hardware

Gold, bronze, and black, these furniture hardware home decor color trends 2022 are making waves this year, replacing matte silvers of the past. This trend can make any space feel more sophisticated and there's no need to spend a fortune to accomplish it.

If you don't want to go out and buy all new furniture, you can simply remove the handles and knobs from your stands and dressers and spray paint on them with a metal-friendly paint. Let them dry, reattach, and voila! Some people also buy gold, bronze, or black light fixtures (like sconces), attach battery-operated lights or fake candles, and use a remote to power them on and off.
Now that you have become an expert at the newest decorating trends for 2022, don't forget to take a picture of your beautiful studio apartment and tag @GreystarApartments on Instagram.
The information presented on or through this Website is made available solely for general information purposes. We do not warrant the accuracy, completeness, or usefulness of this information. Any reliance you place on such information is strictly at your own risk. We disclaim all liability and responsibility arising from any reliance placed on such materials by you or any other visitor to this Website, or by anyone who may be informed of any of its contents. Any reference to amenities, services, rules, policies, or procedures at a Greystar apartment community is general in nature, and each Greystar apartment community may have amenities, services, rules, policies, and procedures that differ from those referenced on this Website. Please consult with your Greystar apartment community for the exact amenities, services, rules, policies, or procedures applicable.
This Website may include content provided by third parties, including materials provided by other users, bloggers, and third-party licensors, syndicators, aggregators, and/or reporting services. All statements and/or opinions expressed in these materials, and all articles and responses to questions and other content, other than the content provided by Greystar, are solely the opinions and the responsibility of the person or entity providing those materials. These materials do not necessarily reflect the opinion of Greystar. We are not responsible, or liable to you or any third party, for the content or accuracy of any materials provided by any third parties.