5 New Design Trends for Your Apartment
Lifestyle
November 2, 2022
Curved shapes, organic textures, and nature-inspired interiors are all trends named by top interior designers. Essentially anything that feels warm, welcoming, and cozy is in. Our homes have become the main setting of our lives. We work, sleep, and socialize more frequently all within the same set of walls. This makes it much more important to keep your home up to date with easy design trends like these.


1. Inspired by Nature

This trend is one that will last well into the new year. Pulling inspiration from natural elements such as onyx, marble, granite, stone, and wood into your home's furniture and décor is the perfect way to make your space feel warm and inviting. Unpolished ceramics and textiles such as linen and cotton are subtle ways to complement the overall down-to-earth aesthetic.


Save: Tufeld Wood Armchair in Beige | $200 | Target

Splurge: Mid-Century Show Wood Chair | $799 | West Elm



2. Curvilinear Furniture and Sculptural Statements

Softness and feminine lines are at their peak; especially when it comes to choosing furniture and décor. Strict lines and layouts are often softened by furniture without corners. Try adding a circular coffee table or rounded accent chairs to your space. If you lookout for it, you will notice most designer furniture pieces lack right angles. Even chairs and stools have a softened body.

Tip: This effect can also be added through décor including lamps, vases, and even candlesticks.


Save: Ravi Coffee Table | $449 | American Signature Furniture

Splurge: Volume Round Storage Drum Coffee Table | $699 | West Elm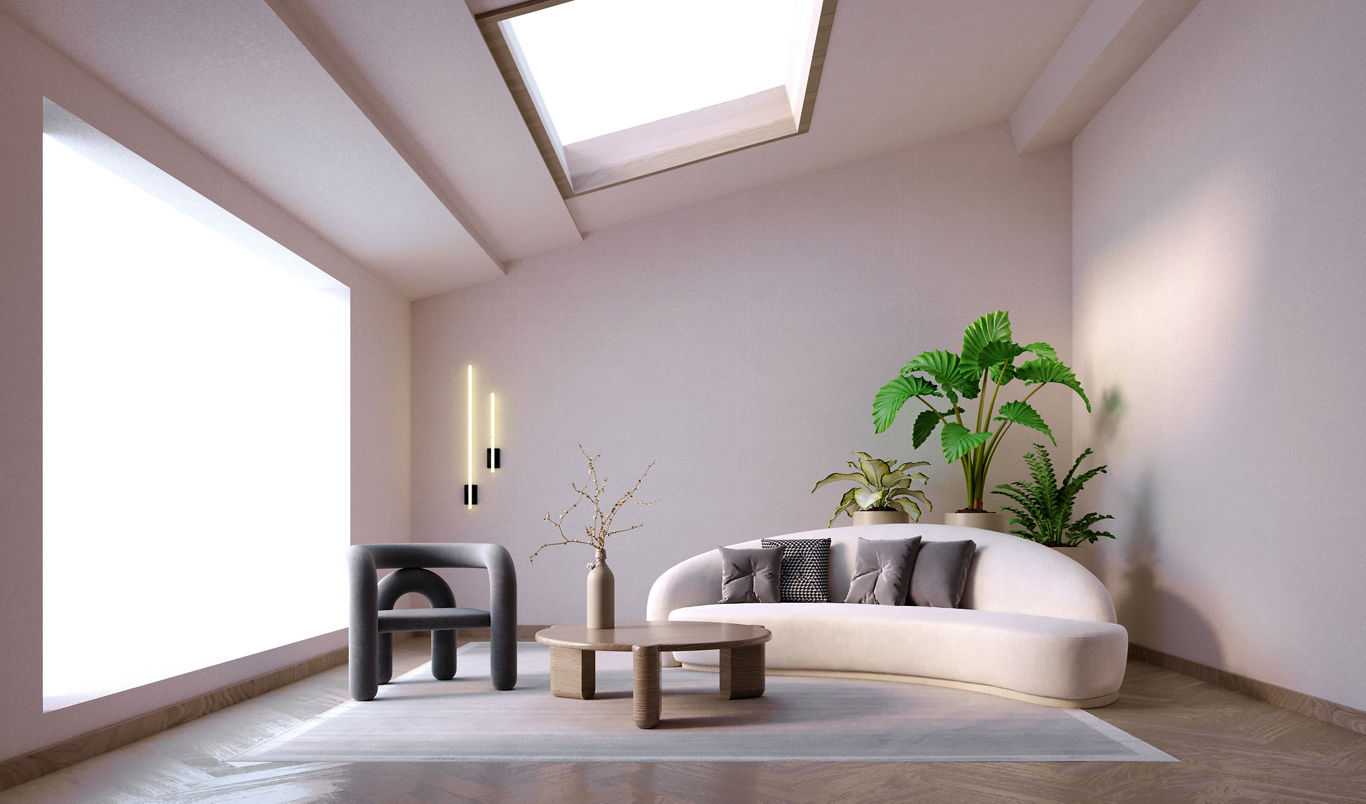 3. Rich & Moody

Chocolate browns and caramels are the new palette cleanser. These past few years have been devoted to vibrant colors and patterns, especially pastels. Incorporating these rich tones adds that touch of moodiness to elevate any area. These deep neutrals pair well with other colors to curate an elegant, timeless space that envelopes you in its coziness.

Tip: For a more masculine essence, this look can be achieved through leather furniture. To keep it feminine, add throw pillows and blankets to deepen the ambiance.


Save: Solid Faux Velvet Throw Cushion Covers | $26 | Wayfair

Splurge: Mushroom Linen Pillow Cover | $89 | Danielle Oakey Shop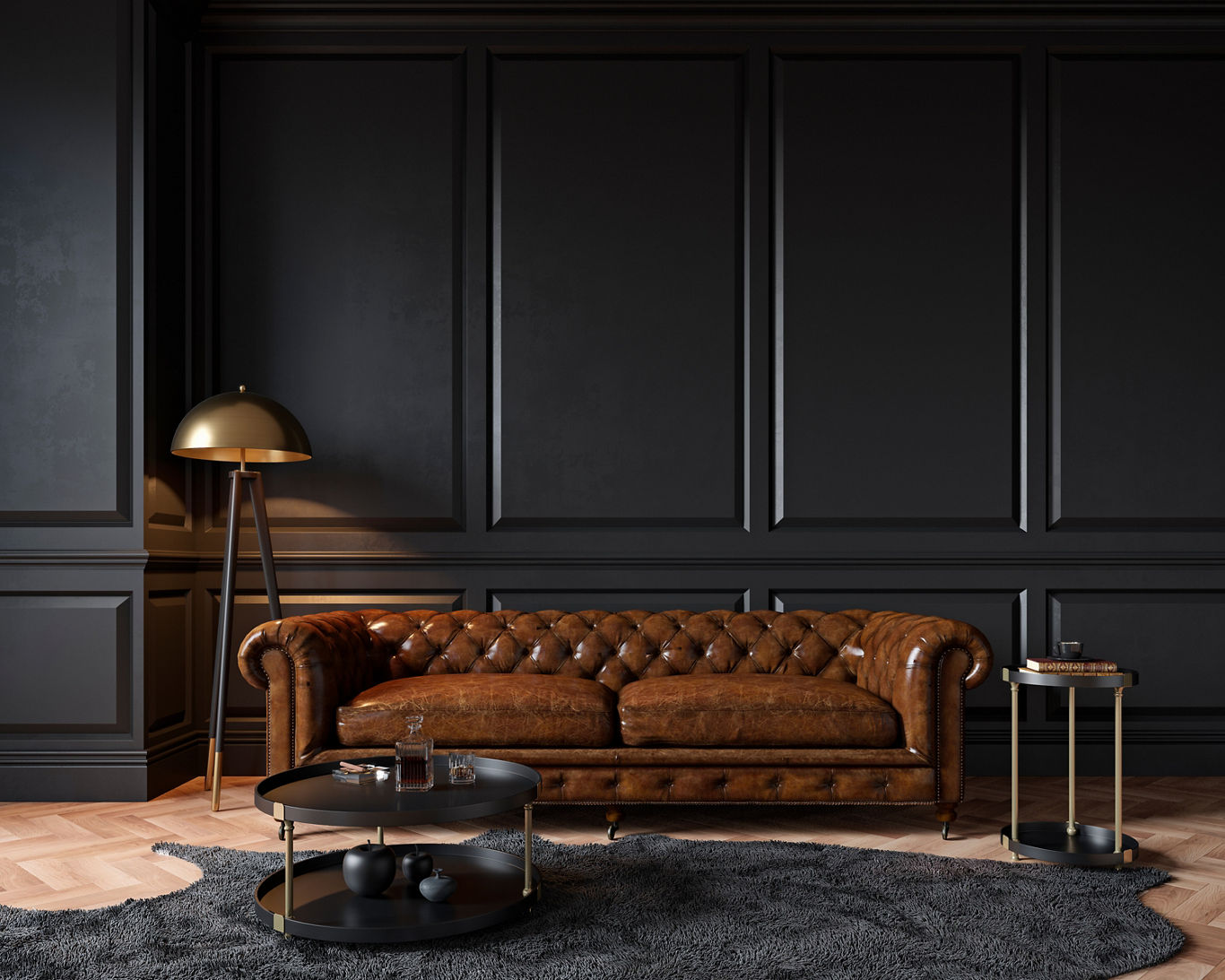 4. Modern Grandmillennial

"Grandmillennial" takes on the theory that more is more. A well-edited design is key to pulling off the grandmillennial look in a way that's more timeless than antiquated. Spaces adorned with floral wallpaper and vibrant paint choices are becoming the backdrop for contemporary-shaped furnishings with traditional glamour additions including fringe and piping. This style is quirky and eclectic, yet very much still relevant.

Tip: Embrace floral patterns but in more contemporary palettes.


Save: Opal Navy Velvet Round Ottoman | $259 | Lamps Plus

Splurge: House of Hackney Wild Card Ottoman | $1,582 | Anthropologie


5. Woven Furniture and Accessories

Cane furniture is back. Rattan has an old-world charm with its unique look and can be a great way to add texture to your space. The thin cane material can be used as an accent or panel in furniture design, looking especially great in living and dining areas.

Tip: Bring this look to life with rattan-backed bar stools, dining room chairs, desks, or side tables.


Save: Tormod Backed Cane Counter Height Barstool | $125 | Target

Splurge: Hadden Counter Stool | $825 | McGee & Co.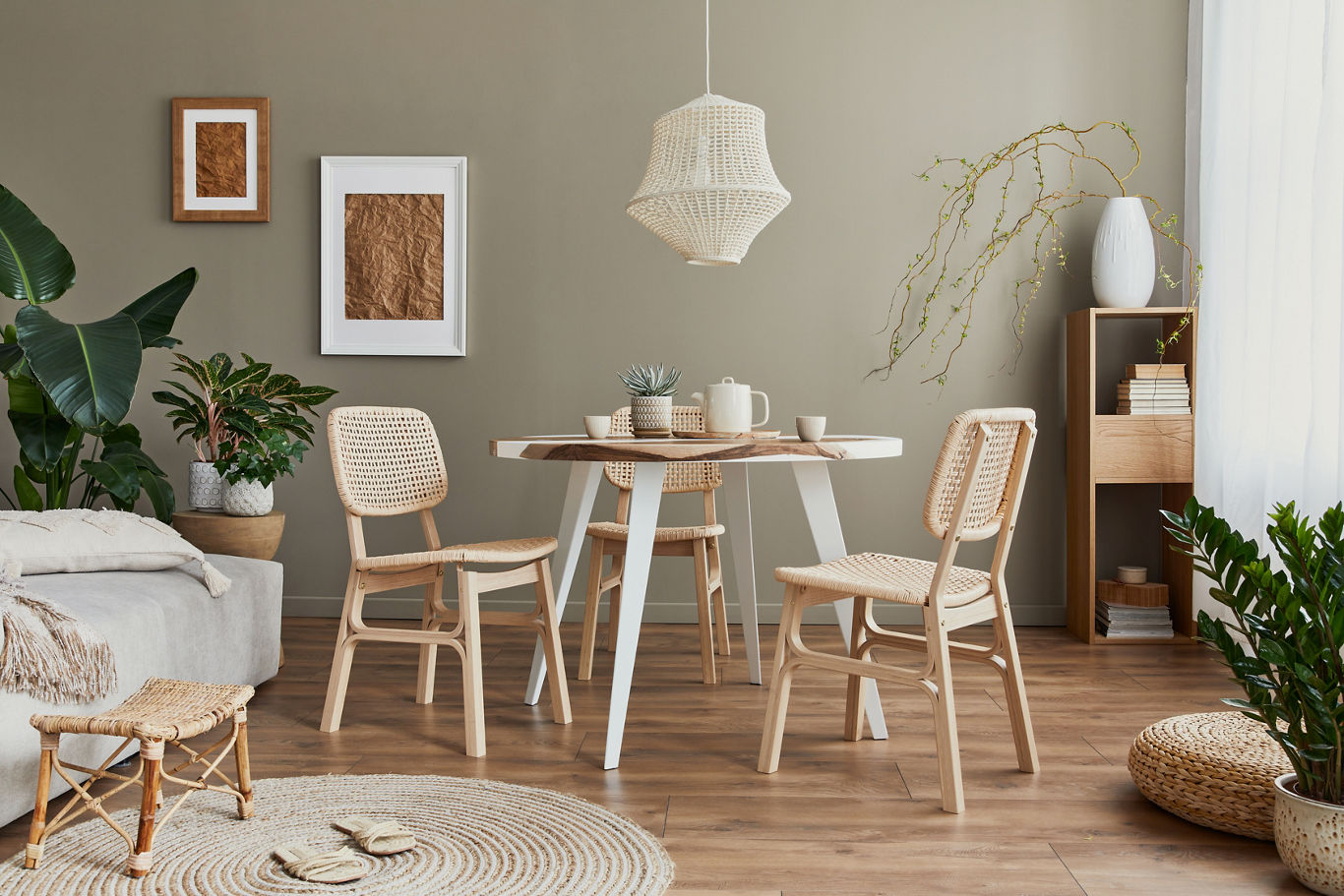 If you are feeling inspired, why not try incorporating a few of these design styles to elevate your Greystar home? Make sure to check with your community manager before making any permanent changes.
The information presented on or through this Website is made available solely for general information purposes. We do not warrant the accuracy, completeness, or usefulness of this information. Any reliance you place on such information is strictly at your own risk. We disclaim all liability and responsibility arising from any reliance placed on such materials by you or any other visitor to this Website, or by anyone who may be informed of any of its contents. Any reference to amenities, services, rules, policies, or procedures at a Greystar apartment community is general in nature, and each Greystar apartment community may have amenities, services, rules, policies, and procedures that differ from those referenced on this Website. Please consult with your Greystar apartment community for the exact amenities, services, rules, policies, or procedures applicable.

This Website may include content provided by third parties, including materials provided by other users, bloggers, and third-party licensors, syndicators, aggregators, and/or reporting services. All statements and/or opinions expressed in these materials, and all articles and responses to questions and other content, other than the content provided by Greystar, are solely the opinions and the responsibility of the person or entity providing those materials. These materials do not necessarily reflect the opinion of Greystar. We are not responsible, or liable to you or any third party, for the content or accuracy of any materials provided by any third parties.