Cycling in the City: Tips for Cleaning, Storing and Organizing Your Bike Stuff
When you live in a big city such as Portland, Chicago, Boulder, Austin or San Francisco, getting around on two wheels is often a better solution than motoring around on four wheels. But what if you live in an apartment? While cleaning, storage and organization can be a bit tricky, there's no reason to hit the brakes on your riding whether it be for recreation, exercise or commuting.
Greystar is proud to have apartment communities in the top 13 cycling cities in the United States. This mode of transportation, celebrated in May (aka National Bike Month), is a great way for you to explore your city - whether you're a long-time resident or complete newbie to the area. It's also the perfect opportunity to get out and enjoy the refreshing spring weather.
Here are a few tips on how to clean, store and organize your bike and accessories so you can head off on an adventure in some of our favorite cities.
Cleaning: When it comes to cleaning your bike in your apartment, it can be a bit challenging, especially if you don't have access to a hose. The first thing you can do is purchase a portable pressure washer, then find a suitable outdoor space in your community. You can also stop by a self-service car wash nearby and get down to business there.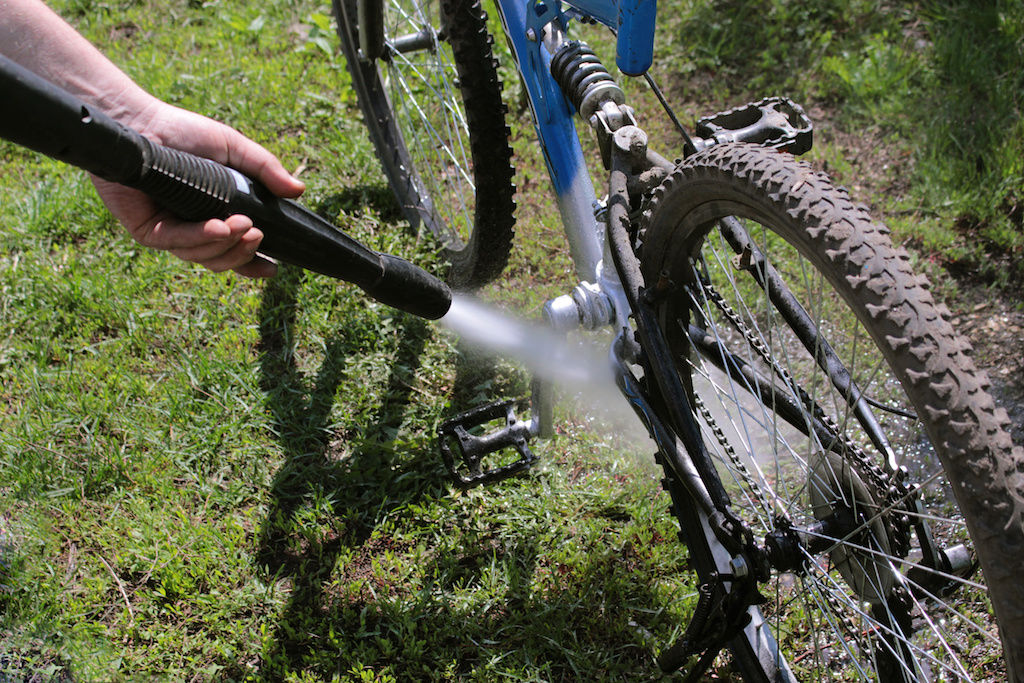 If none of these options are viable for you, your best bet is to throw your bike in the shower and clean off all the grime in there. You don't need any special products, either. Just get a multi-purpose cleaner, dishwashing liquid, some brushes and rags, then you're good to go. It would also be wise to invest in a tarp or a cheap rug to protect your carpet or floor from mud and grease when you bring your bike indoors.
Storage: If your apartment community provides on-site storage units or garages, this would be the most convenient way to store your two-wheeled steed along with your tools, gear and other equipment.
Locking your bike on your balcony or patio is an option, too. However, any self-respecting cyclist knows rust is the enemy. If you're going to take this route, you need to protect your beloved bicycle from the elements. A heavy-duty bike cover should do the trick.
If storage units or balconies aren't available, just bring your bike inside your apartment. Sure, you can prop it up in your hallway, but that's a stubbed toe waiting to happen. From wall mounts to pulley systems, there are plenty of clever storage ideas that save valuable space and can be an eye-catching centerpiece within your décor.
Organization: Rather than have your tools and equipment scattered sporadically in drawers and closets, stay organized and keep your stuff in one place. When this isn't a choice, shop for shelves and/or dressers dedicated to your accessories. You can even go DIY and build your own.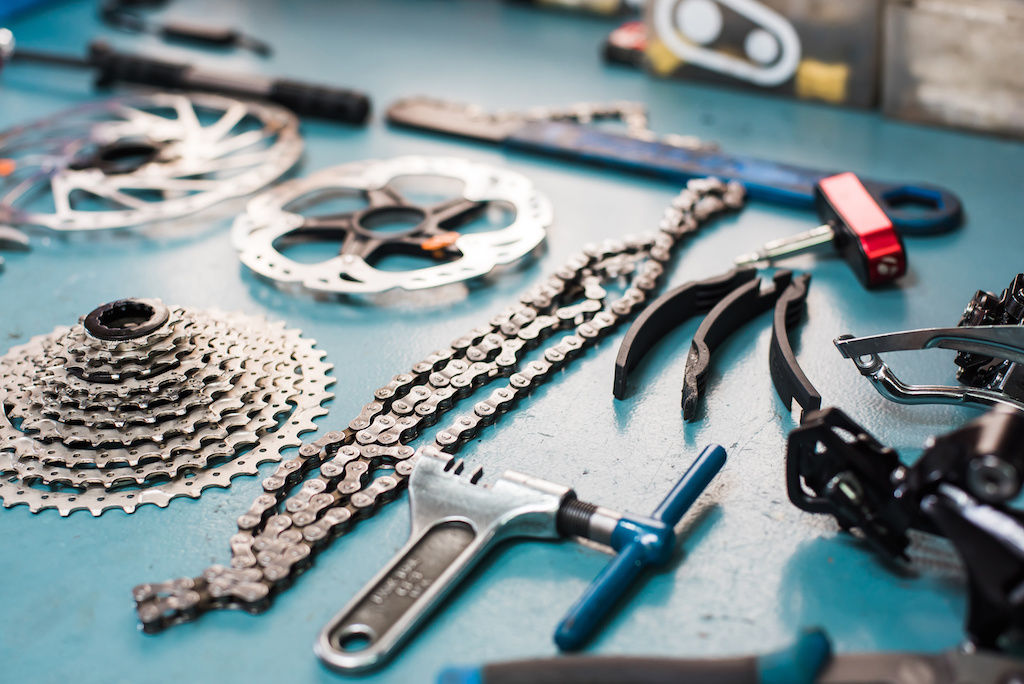 Recycle: Bikes themselves can be artwork. Continue the cyclist-themed décor and repurpose your old bike parts. Handlebars as coat hangers. Bike wheels as Christmas wreaths. Bike frames as table bases. The possibilities are only limited by your imagination.
Looking to rent an additional space to store your bicycle and accessories? Head to your apartment community's resident portal to find contact information for your manager.
National Bike Month Series
The information presented on or through this Website is made available solely for general information purposes. We do not warrant the accuracy, completeness, or usefulness of this information. Any reliance you place on such information is strictly at your own risk. We disclaim all liability and responsibility arising from any reliance placed on such materials by you or any other visitor to this Website, or by anyone who may be informed of any of its contents. Any reference to amenities, services, rules, policies, or procedures at a Greystar apartment community is general in nature, and each Greystar apartment community may have amenities, services, rules, policies, and procedures that differ from those referenced on this Website. Please consult with your Greystar apartment community for the exact amenities, services, rules, policies, or procedures applicable.
This Website may include content provided by third parties, including materials provided by other users, bloggers, and third-party licensors, syndicators, aggregators, and/or reporting services. All statements and/or opinions expressed in these materials, and all articles and responses to questions and other content, other than the content provided by Greystar, are solely the opinions and the responsibility of the person or entity providing those materials. These materials do not necessarily reflect the opinion of Greystar. We are not responsible, or liable to you or any third party, for the content or accuracy of any materials provided by any third parties.