What to Watch This Holiday Season
Lifestyle
December 7, 2022
Fall is over and it's time to switch out the candy corn for candy canes. Colorful lights are wrapped around trees and Santa inflatables are spilling out of chimneys. Candles being burned, and dreidels spun. The best part of the holiday season is curling up with a mug of hot chocolate or a wintry cocktail and basking in the mouthwatering smell of cookies in the oven. Gather your snacks and get ready for a movie marathon because you won't want to stop streaming this holiday watch list.
Heartwarming Classics
'Tis the season and nothing beats the nostalgia of these timeless flicks. If you go through the holidays without watching at least one of these films, well you might just be Scrooge...


Home Alone | 1990 | Disney+ | PG | 1h 43m | Macaulay Culkin, Joe Pesci, Daniel Stern
The Santa Clause | 1994 | Disney+ | PG | 1h 37m | Tim Allen, Judge Reinhold, Wendy Crewson
A Christmas Story | 1983 | HBO Max | PG | 1h 33m | Peter Billingsley, Melinda Dillon, Darren McGavin
National Lampoon's Christmas Vacation | 1989 | HBO Max | PG-13 | 1h 37m | Chevy Chase
Elf | 2003 | HBO Max | PG | 1h 37m | Will Ferrell, James Caan, Bob Newhart
Die Hard | 1988 | YouTube TV | R | 2h 12m | Bruce Willis, Alan Rickman, Bonnie Bedelia (We couldn't resist adding this one to the list)


New Films
Not all these movies are holiday themed, but they do premiere around the season. Make sure to check out these highly anticipated films.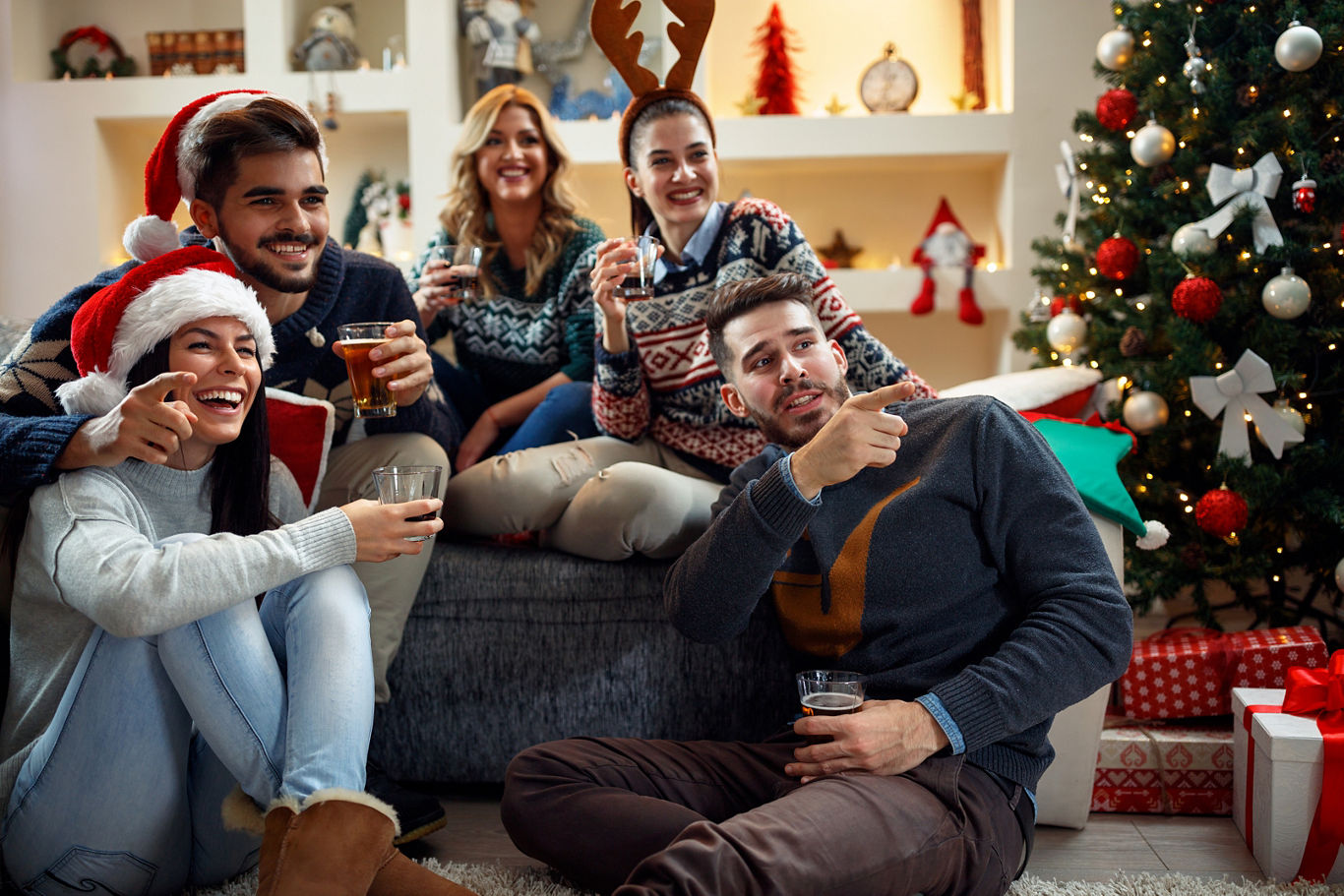 Pinocchio | December 9 | Netflix | PG | Gregory Mann, Ewan McGregor, Ron Perlman
Emancipation | December 9 | Apple TV+ | R | Will Smith, Ben Foster, Grant Harvey
Avatar: The Way of Water | December 16 | Theaters | PG-13 | Zoe Saldana, Kate Winslet
White Noise | December 20 | Netflix | R | Adam Driver, Raffey Cassidy, Jodie Turner-Smith
Puss in Boots: The Last Wish | December 21 | Theaters | PG | Antonio Banderas, Salma Hayek
Glass Onion: A Knives Out Mystery | December 23 | Netflix | PG-13 | Daniel Craig, Kate Hudson


Family-Friendly Fun
Hang up your stockings and gather around the television to kick off the holiday season with these animated films for everyone to enjoy.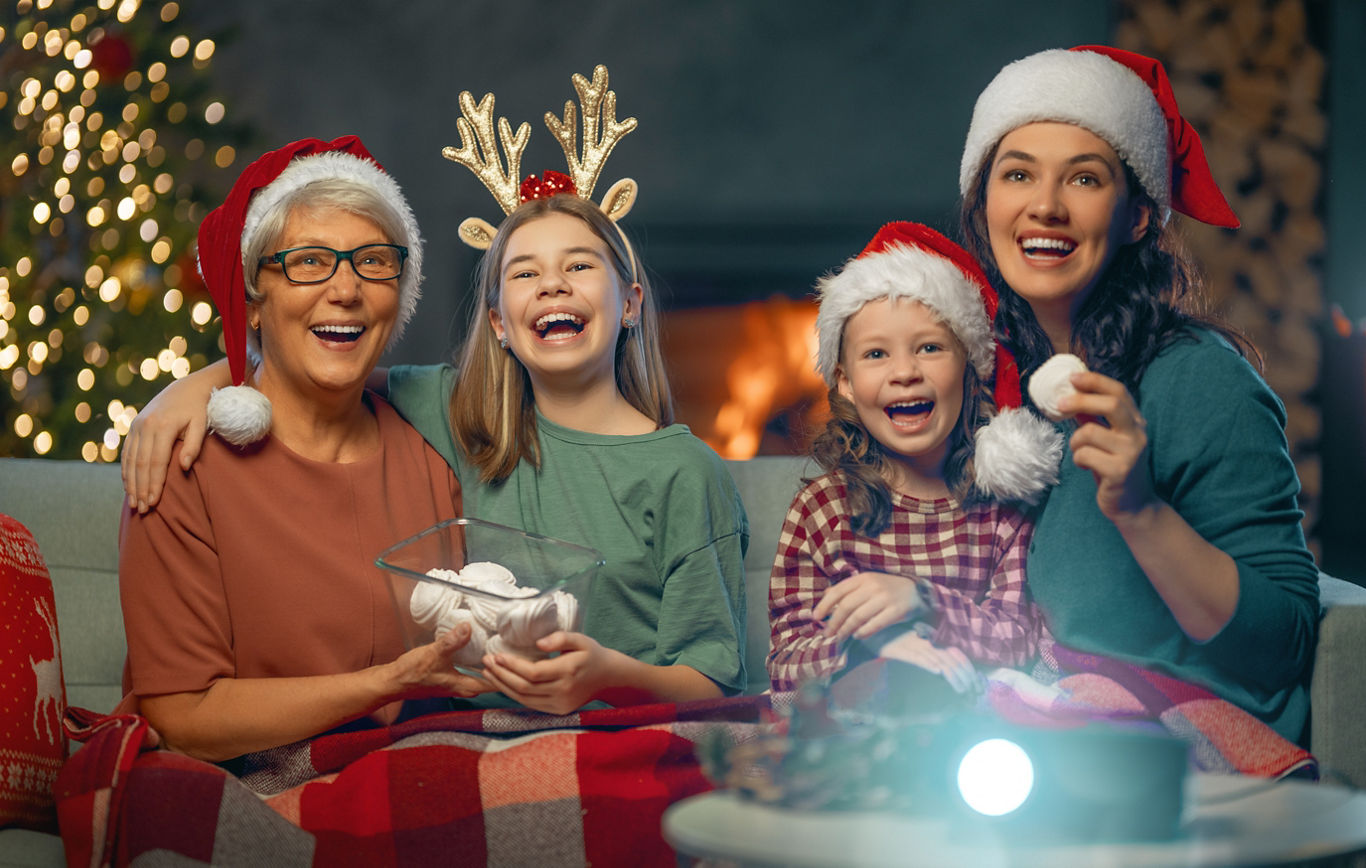 The Grinch | 2018 | YouTube TV | PG | 1h 25m | Benedict Cumberbatch, Cameron Seely, Rashida Jones
A Charlie Brown Christmas | 1965 | Apple TV+ | G | 25m | Ann Altieri, Chris Doran, Sally Dryer
The Polar Express | 2004 | HBO Max | G | 1h 40m | Tom Hanks, Chris Coppola, Michael Jeter
A Christmas Carol | 2009 | Amazon Prime | PG | 1h 36m | Jim Carrey, Gary Oldman, Colin Firth
Santa Claus is Coming to Town | 1970 | ABC | G | 48m | Fred Astaire, Mickey Rooney, Keenan Wynn
Klaus | 2019 | Netflix | PG | 1h 36m | Jason Schwartzman, J.K. Simmons, Rashida Jones


One's You May Have Missed
With so many movies out there, these festive films may have accidentally slipped through the cracks. Or maybe the Grinch swiped them before you noticed. Catch up on these recently loved holiday favorites


Mercy Christmas | 2017 | Amazon Prime | PG-13 | 1h 23m | Casey O'Keefe, Gwen Van Dam
Just Getting Started | 2017 | Netflix | PG-13 | 1h 31m | Morgan Freeman, Tommy Lee Jones, Rene Russo
Holidate | 2020 | Netflix | PG-13 | 1h 44m | Emma Roberts, Luke Bracey, Kristin Chenoweth
Love The Coopers | 2015 | fuboTV | PG-13 | 1h 47m | Steve Martin, Diane Keaton, John Goodman
Office Christmas Party | 2016 | Amazon Video | R | 1h 45m | Jason Bateman, Olivia Munn, T.J. Miller
A Bad Moms Christmas | 2017 | Netflix | R | 1h 44m| Mila Kunis, Kristen Bell, Kathryn Hahn
Without a doubt, the holidays are our favorite time of the year. This season makes everything seem better. The music. The food. The family time. The magic. The films.
Whatever you choose to watch, sit back, relax, and enjoy from the comfort of your Greystar apartment.

Make sure to check out our other holiday-inspired Greystar blogs!
The information presented on or through this Website is made available solely for general information purposes. We do not warrant the accuracy, completeness, or usefulness of this information. Any reliance you place on such information is strictly at your own risk. We disclaim all liability and responsibility arising from any reliance placed on such materials by you or any other visitor to this Website, or by anyone who may be informed of any of its contents. Any reference to amenities, services, rules, policies, or procedures at a Greystar apartment community is general in nature, and each Greystar apartment community may have amenities, services, rules, policies, and procedures that differ from those referenced on this Website. Please consult with your Greystar apartment community for the exact amenities, services, rules, policies, or procedures applicable.

This Website may include content provided by third parties, including materials provided by other users, bloggers, and third-party licensors, syndicators, aggregators, and/or reporting services. All statements and/or opinions expressed in these materials, and all articles and responses to questions and other content, other than the content provided by Greystar, are solely the opinions and the responsibility of the person or entity providing those materials. These materials do not necessarily reflect the opinion of Greystar. We are not responsible, or liable to you or any third party, for the content or accuracy of any materials provided by any third parties.