Life, with a Cherry on Top: Here are the Hard Facts About Living in Washington, D.C.
For Residents
April 3, 2018
We cannot tell a lie: Life truly is a bowl of cherries if you are living in or getting ready to move into an apartment in Washington, D.C., this time of year. Our nation's capital is primed to be flush in bright red, pink and white — not the traditional red, white and blue — with the arrival of spring and the blooming of the famous cherry blossoms.
Whether a myth or a true story, George Washington couldn't be dishonest when his father inquired about who chopped down his prized cherry tree some years ago. Just as the elder Washington embraced the future president for his honesty, it's your right to embrace our cherry-picked list of cool things you'll want to do and know now that you're residing in the DMV (that's District, Maryland and Virginia for all you newbies).
NATIONAL CHERRY BLOSSOM FESTIVAL
Hard Fact: The Washington Post Capital Weather Gang has predicted that the region would see peak cherry blossom blooms March 30 to April 3, 2019, while the National Park Service has yet to make its forecast known (anticipated date is March 6, 2019). No matter, it's just in time for the 2019 National Cherry Blossom Festival that runs March 20 through April 14. Whether you're a new apartment renter in the city or a seasoned resident, attending events during the annual celebration could be considered a rite of passage to becoming a true local. After all, who doesn't love a good parade, petalpalooza and kite-flying battle?
Really Impress Your Friends: Don't believe that it was easy to get the cherry trees to D.C. Mayor Yukio Ozaki of Tokyo, Japan originally sent 2,000 cherry trees to the city in 1910, but they arrived diseased. So, 3,000 new ones were sent in 1912. The U.S. government reciprocated with a gift of flowering dogwood trees to Tokyo in 1915.
POP-UP BARS
Hard Fact: D.C. presents a big foodie and bar scene, but one special pop-up has locals popping with excitement as it morphs based on seasons and timely events. To celebrate springtime, Cherry Blossom Pop-Up Bar has debuted and will be open through April 21. The space features refreshing cocktails (a Cherry Blossom G&T among them), along with a short ramen menu. Non-alcoholic beverages also are available, but you must be 21 to enter. The wait can be quite long from 6:30 p.m. to 9:30 p.m., so make sure you're cheery when you head to 1843 7th Street NW, with the closest Metro being Shaw-Howard U. (The site has previously housed Halloween, Game of Thrones and Miracle-themed pubs, so who knows what could be next?)
Really Impress Your Friends: If residents try and tell you they made a reservation at the Cherry Blossom Pop-Up Bar, don't believe them. Despite the popular request, reservations and private buyouts are, unfortunately, not available.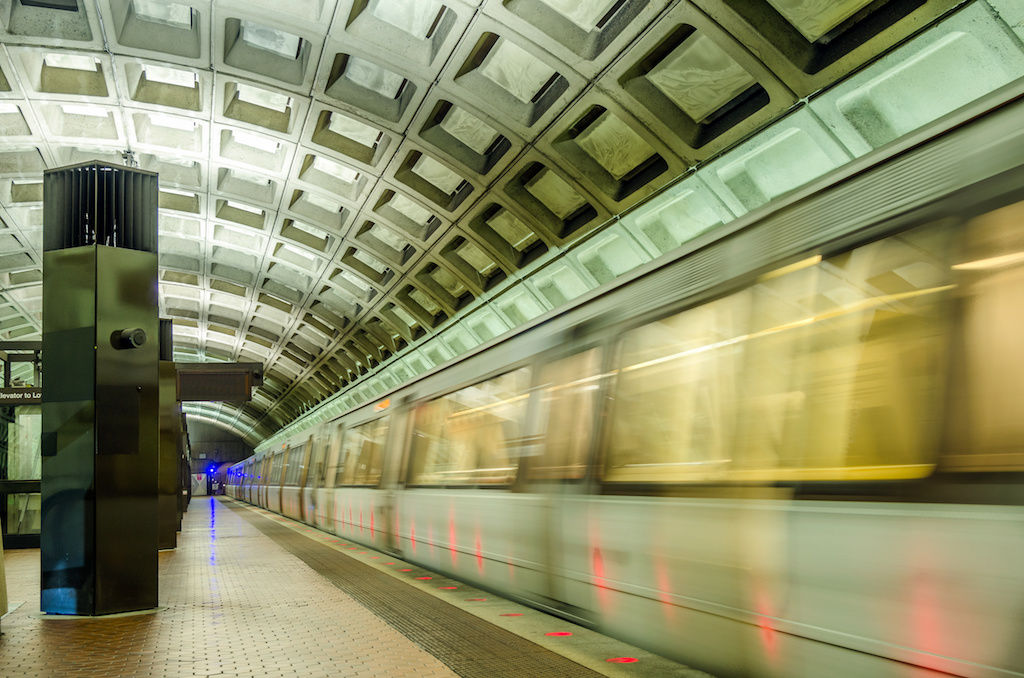 MODES OF TRANSPORTATION
Hard Fact: D.C. is an extremely walkable city, and it's very probable that you'll either park or sell your car and use the Metro to get to and from the Cherry Blossom Festival, Passport D.C. (May 1-31, 2019), D.C. JazzFest (June 7-16, 2019), ZooLights (Nov. 29, 2019 to Jan. 1, 2020), and all the popular monuments and museums the area is known for. You may even hop on the rail or bus to get to work from your apartment, because nothing beats a few extra minutes of downtime with someone else in control before you get to the office. Car sharing and Uber also are favorite modes of transportation when you become a local. While there are public bike shares everywhere, it can be a difficult city to navigate on two wheels due to the volume of traffic and narrow streets. If you do decide to keep your personal vehicle, enjoy breathtaking scenery on trips to nearby Maryland and Virginia.
Really Impress Your Friends: While it's true that you can purchase a rechargeable SmarTrip card to make paying Metro fares easier, don't be fooled into thinking the card entitles you to any faster service or special privileges for seating on designated buses or rail lines.
TASTES OF THE TOWN
Hard Fact: Most popular cities in the United States are a melting pot when it comes to flavors, and Washington, D.C., is no exception. When you're not cooking a healthy or hearty meal in your well-appointed Greystar apartment kitchen, there are a host of restaurants — from chic and sophisticated to rustic and funky — that will tickle your taste buds, awaken your senses and initiate you into the local scene. Among them are:
Really Impress Your Friends: Despite the city's impressive variety of ethnic and cultural cuisine, don't believe the fake news that popular American restaurants are few and far between in the nation's capital. Look around any corner — well, almost any corner — and you'll find food trucks and carts selling anything from hot dogs to hamburgers to barbecue. There's also Proof in the Penn Quarter, Old Ebbitt Grill near the White House, Busboys and Poets, Birch & Barley, Ted's Bulletin … and the list goes on and on and on.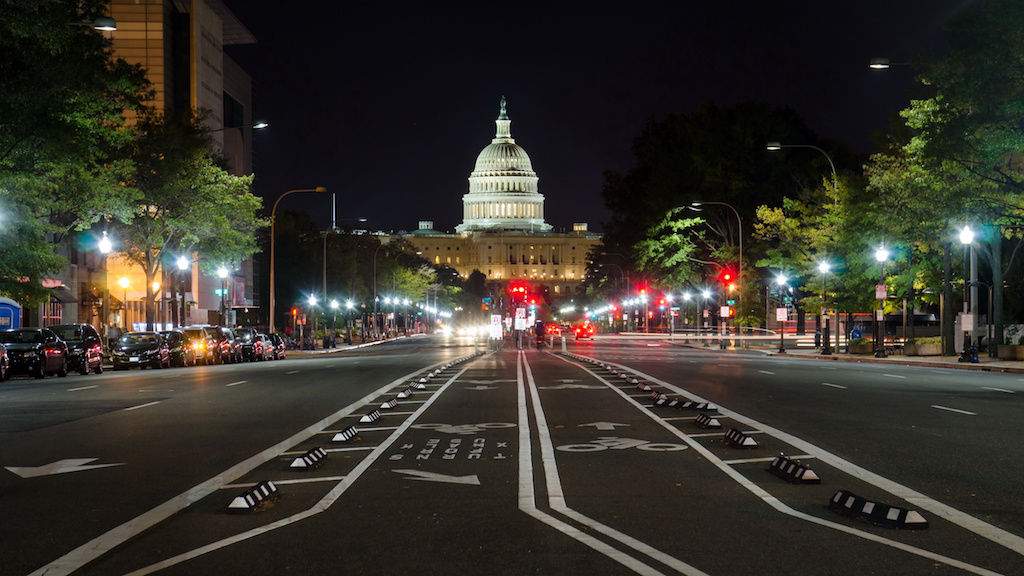 HEIGHT LIMITS
Hard Fact: While you must be "this" tall to ride some of the rides at Six Flags America (the closest and most convenient amusement park to Washington, D.C.), you cannot be over "this" tall to live in the DMV — sorta. D.C. is a bustling center of people and traffic, but it retains a small-town feel because of the Height of Buildings Act of 1910. This law restricts buildings, including Greystar apartment communities, to heights that are the width of the street they face, plus 20 feet. But there are maximums, which include 90 feet tall on residential streets and 130 feet tall on commercial streets.
Really Impress Your Friends: It's a common myth among D.C. visitors and residents alike that no buildings can be taller than the Capitol, which stands at 289 feet. But, the real restrictions come from the act. There are many exploratory groups seeking to redefine or repeal that law from 1910, and many renderings of what Washington, D.C., could look like with taller buildings. Take a look for yourself.
If you're planning on making a move to Washington, D.C., today, tomorrow or anytime in the future, it's time to make a Greystar apartment community your next official residence.
*** This blog post, originally published April 3, 2018, has been updated with new information and reedited.
The information presented on or through this Website is made available solely for general information purposes. We do not warrant the accuracy, completeness, or usefulness of this information. Any reliance you place on such information is strictly at your own risk. We disclaim all liability and responsibility arising from any reliance placed on such materials by you or any other visitor to this Website, or by anyone who may be informed of any of its contents. Any reference to amenities, services, rules, policies, or procedures at a Greystar apartment community is general in nature, and each Greystar apartment community may have amenities, services, rules, policies, and procedures that differ from those referenced on this Website. Please consult with your Greystar apartment community for the exact amenities, services, rules, policies, or procedures applicable.
This Website may include content provided by third parties, including materials provided by other users, bloggers, and third-party licensors, syndicators, aggregators, and/or reporting services. All statements and/or opinions expressed in these materials, and all articles and responses to questions and other content, other than the content provided by Greystar, are solely the opinions and the responsibility of the person or entity providing those materials. These materials do not necessarily reflect the opinion of Greystar. We are not responsible, or liable to you or any third party, for the content or accuracy of any materials provided by any third parties.