Sensational Summers: Feel the Rhythm of Nashville, and Not Just in the Music
For Residents
August 2, 2018
Although the heat of summer is upon us, there's no shortage of hot activities happening in Nashville, Tennessee to distract you from the rising temperatures. With endless opportunities to shop, dine and stay active, new and existing apartment residents have a long list of reasons they are proud to call the city home. Find out how Nashville has made a name for itself that extends far beyond its historic and vibrant country music scene.
Take in Warm Tones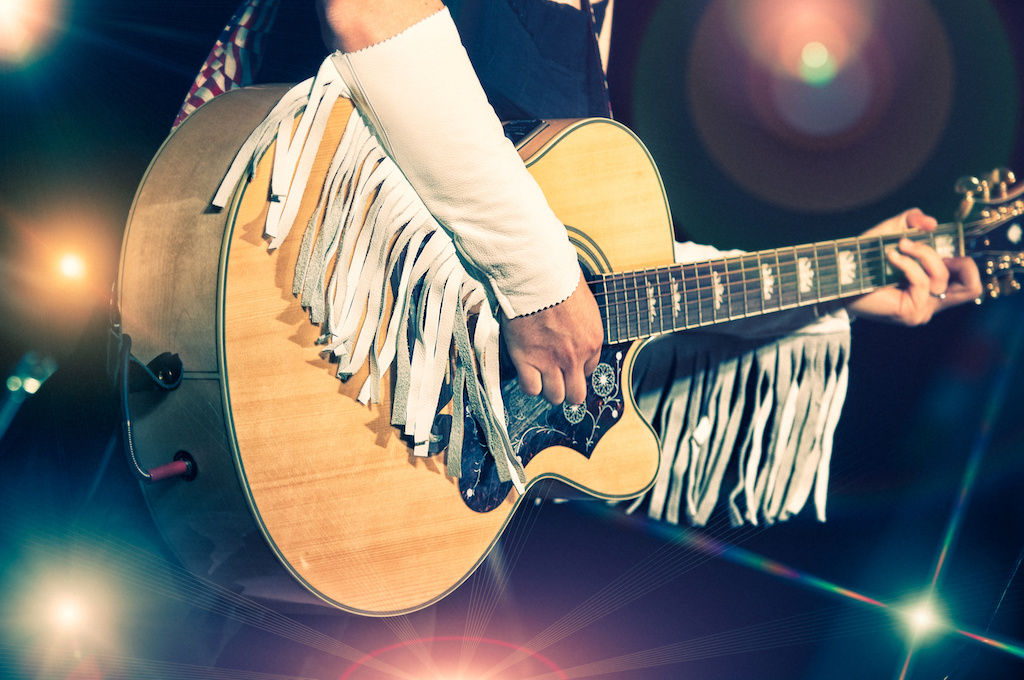 Nashville's "Music City" nickname has roots going back two centuries. From launching the first world-tour act in the 1800s to hosting America's longest-running radio show, the Grand Ole Opry, the city is known for its sounds. While the careers of countless country stars have been sparked in Nashville, also home of the Country Music Hall of Fame, all genres are produced and celebrated in the talented town.
Music is written, produced and performed in Nashville every day of the year, so music lovers will never run out of places to kick back and soak in sweet sounds. From shows at the historic Ryman Auditorium to brand-new live music venues such as Blake Shelton's Ole Red restaurant and bar, performances are around every corner. To earn your badge as a local, be sure to attend Whiskey Jam at Winners Bar & Grill. Enjoy an excuse to dress up for a show at Schermerhorn Symphony Center.
If you see a celebrity on the street, a wave and a head nod will do. Show some Southern hospitality by respecting his or her space as you settle into Music City. Nashville is also a hub of songwriting, and The Bluebird Café is a popular performance space for the songwriters behind many of your favorite radio hits.
Savor Sizzling Selections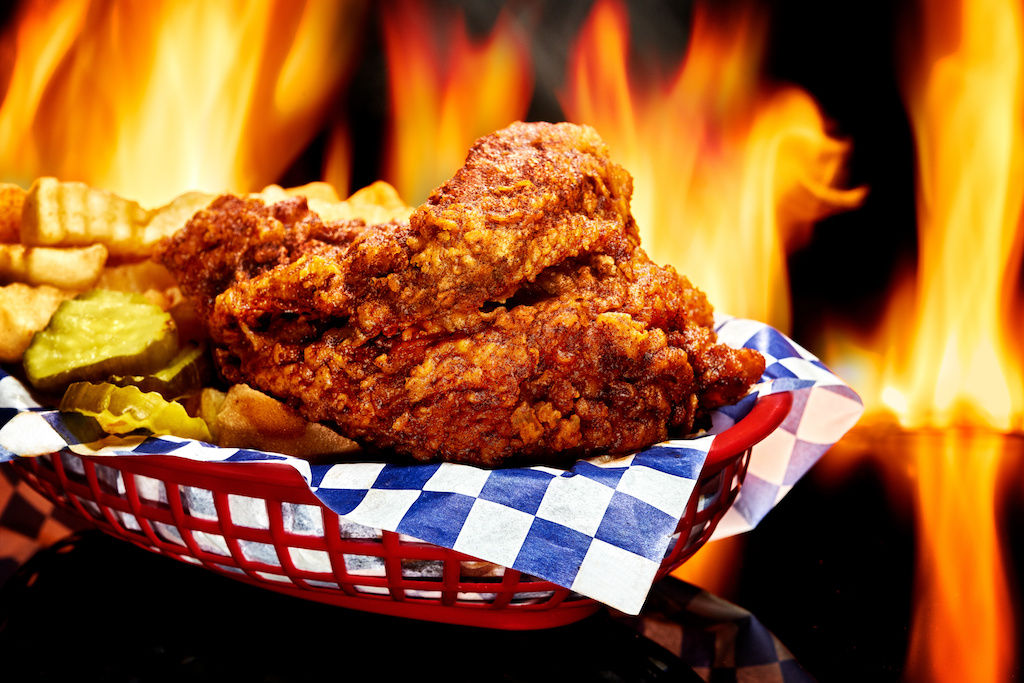 With a growing dining scene that delights foodies and barbecue lovers, Nashville has something for everyone's taste buds. Independent restaurants abound and provide exciting alternatives to the chain restaurants. Find out if you're more into the farm-to-table fare at Adele's, history of Skull's Rainbow Room or fresh seafood at Fin & Pearl – just a few of an abundance of beloved Nashville establishments. The must-try food that residents will want to share with any visitors in town is the Nashville Hot Chicken - which now even has a designated day, August 1, declared by the mayor.
Since there are so many eateries to explore throughout the town, take advantage of resources such as Nashville GuruÒ, which has put together a list of the city's best patios, best brunch picks, best dinner restaurants and best happy hour hotspots. Nashville also has a Broadway of its own, boasting an array of bars featuring charming rooftop dining and drinking experiences. If your scene is more dive-bar style, check out Santa's Pub and join in karaoke any night of the week.
Spend on Hot Trends
Nashville residents can easily rep all of their favorite brands thanks to popular shopping centers throughout the city. From expansive complexes such as The Mall at Green Hills, featuring retailers such as Dillard's and Nordstrom, to boutiques unique to Nashville, the town provides fashion lovers with endless style.
Whether a man looking to upgrade your wardrobe at Ruckle & Rye or a woman seeking reasonably priced casual attire at Vinnie Louise, you'll have plenty of places to find your next favorite outfit. Destinations such as One Bellevue Place offer seamless outdoor shopping and dining experiences, while companies including Project 615 sell t-shirts to support local charities.
Tune to Adventures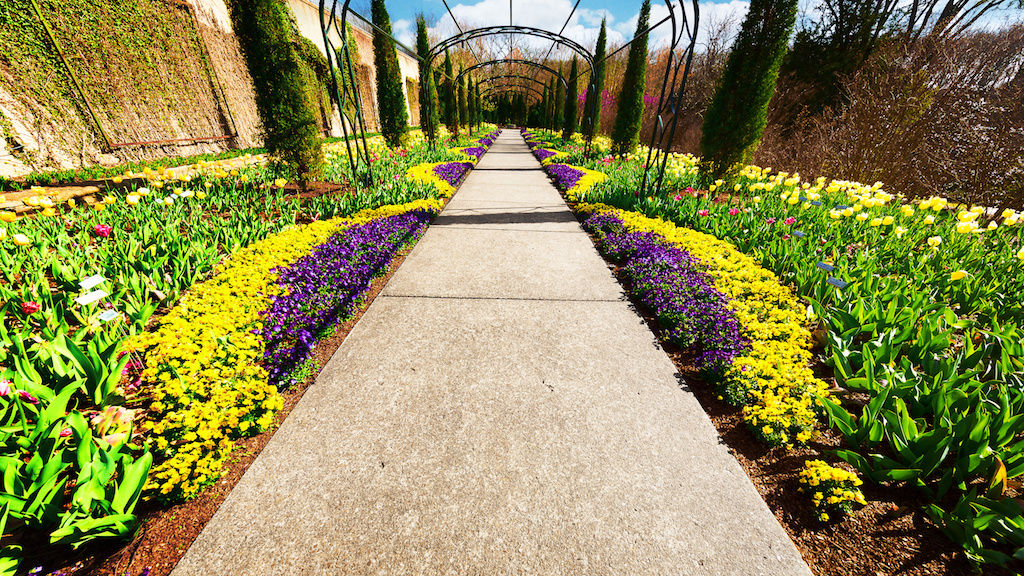 While your summer tan might eventually fade, Nashville natives know there are plenty of ways to make memories that will last forever. Brimming with lush public parks and surrounded by state and national lakes and forests, Nashville provides refreshing nature experiences. Take your pet to explore Shelby Bottoms Nature Center along the Cumberland River, or slow down with a stroll through the Cheekwood Estate & Gardens. You can also adventure into the Cumberland Caverns, or switch things up with a ride with Nashville's Pedal Taverns.
If you'd like to conquer your fear of heights, don't miss out on SOAR Adventure Tower, featuring over 110 climbing elements as well as miniature golf. Families are encouraged to spend time at vibrant destinations including the Nashville Zoo at Grassmere and Adventure Science Center.
While planning your adventures, remember that Nashville is bike friendly, while also offering public transportation services in addition to ride-sharing options and Joy Rides. If you're moving to Nashville, or simply visiting on vacation, your wardrobe should last you through the different seasons as long as you have a lot of layers. The average high temperature in the summers is in the upper 80s, while winter days can range from around 40 degrees to 75 degrees in a single day.
Attend Exciting Events
While Nashville hosts spirited concerts and entertainment events throughout the year, including the Country Music Association (CMA) Festival each summer, there are other festivities to attend that are not centered around music. If you're in town for the Fourth of July, the city proves it knows how to celebrate and even made our list of the best places to see fireworks in the nation.
From Division 1 athletic competitions at local schools, including Vanderbilt University, to professional football games at Nissan Stadium, there are always fans cheering on the home team. The city even hosts Thunder on the Cumberland, a powerboat racing event.
Make Nashville Home
It doesn't matter if you work in fields from health care and higher education to manufacturing and music, you can thrive while living in Nashville, Tennessee. With so many unique neighborhoods, the city's reputation has evolved into one of the hottest places to call home.
When you're ready to make the move, learn more about living at Greystar's Nashville communities.
The information presented on or through this Website is made available solely for general information purposes. We do not warrant the accuracy, completeness, or usefulness of this information. Any reliance you place on such information is strictly at your own risk. We disclaim all liability and responsibility arising from any reliance placed on such materials by you or any other visitor to this Website, or by anyone who may be informed of any of its contents. Any reference to amenities, services, rules, policies, or procedures at a Greystar apartment community is general in nature, and each Greystar apartment community may have amenities, services, rules, policies, and procedures that differ from those referenced on this Website. Please consult with your Greystar apartment community for the exact amenities, services, rules, policies, or procedures applicable.
This Website may include content provided by third parties, including materials provided by other users, bloggers, and third-party licensors, syndicators, aggregators, and/or reporting services. All statements and/or opinions expressed in these materials, and all articles and responses to questions and other content, other than the content provided by Greystar, are solely the opinions and the responsibility of the person or entity providing those materials. These materials do not necessarily reflect the opinion of Greystar. We are not responsible, or liable to you or any third party, for the content or accuracy of any materials provided by any third parties.