Living at Greystar: The First 30 Days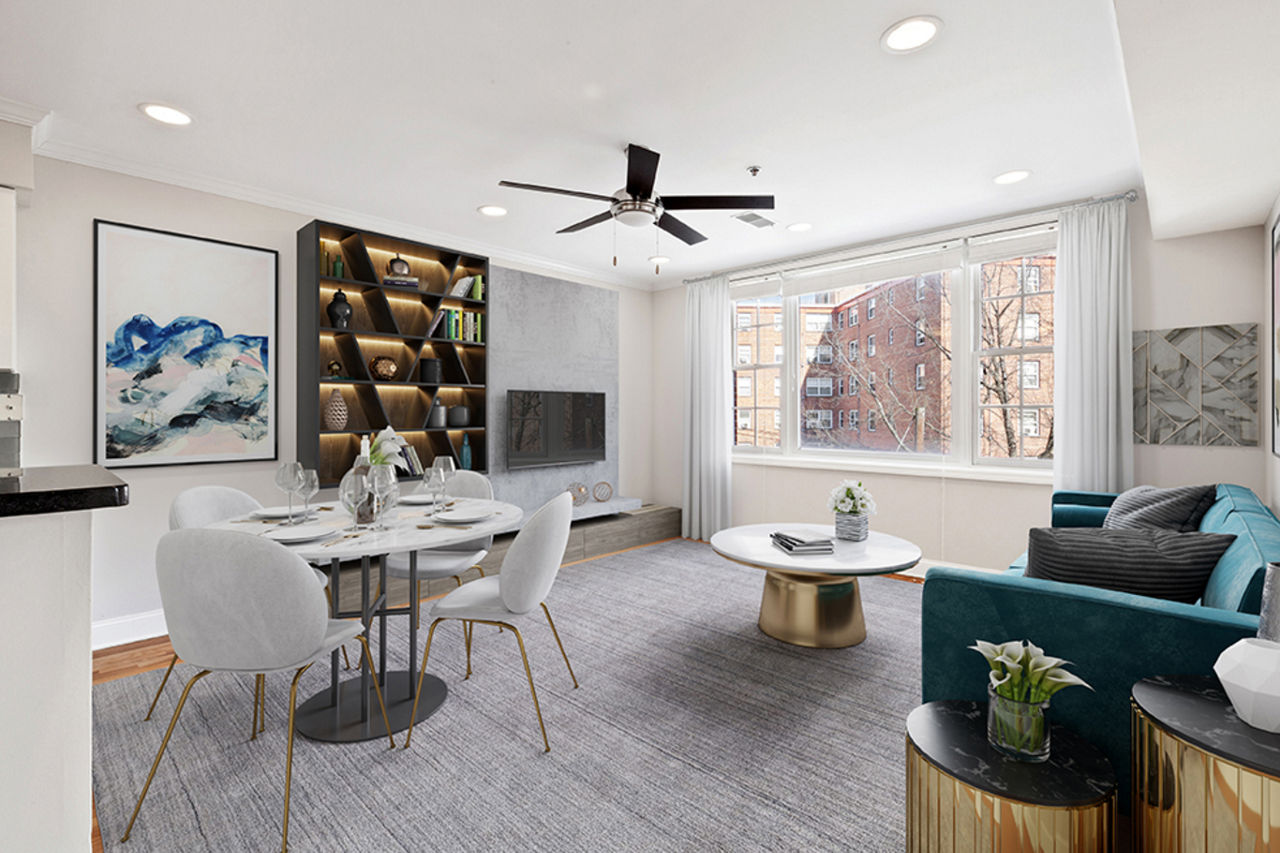 (The Courtyard at Jefferson, Hoboken, NJ)
The move is finally over, keys are in hand, and you're in. Your new Greystar apartment is a blank slate. Now what? If it's Day One, check out "Everything You Need to Know on Move-in Day." But if you're settling in, here's what to expect throughout your first month after moving into your Greystar community—tactically, socially, and personally.

THE TACTICAL PIECES
Knowing what all needs to be done right after a move can be overwhelming. For so long, you've been thinking solely about packing and the move itself, and now the first few days in your new apartment may feel foreign. Start with a few tactical things to easily check off your list and build up some momentum.
Update your address. This could be an article on its own, but it's important to update the post office, utility providers, your employer, bank and credit card companies, voter registration, and more. Here's a good checklist.
Ensure you're receiving community emails from the portal. For example, these messages will keep you up to date on fire alarm inspection days and any other need-to-know events.


Explore your new surroundings and get to know your area. You could simply drive around, research local spots through social media, check out regional news stations and newspapers, and get involved in your community!


Plan your route to work. Check Google Maps or Waze for commute times and routes, and then test them out to see which way works best for you.


If applicable, locate new healthcare providers and schools.


Write a moving review. Once the chaos of moving is behind you, you should take your time and rate your movers, including your overall impressions and pros and cons.
GET SOCIAL
Get to know your new home by exploring both the immediate community and the surrounding neighborhood.
Besides the obvious benefits of living in a Greystar community (for example, no weeding, planting or mowing), having close-knit neighbors is a distinct perk. It's easy to develop friendships when you're not separated by yards or fences, and there are many opportunities for you to get involved in your new community.
Within your first 30 days (and beyond), learn about resident events* by following your Greystar community on Instagram and get out there! Pool parties, fitness classes, game nights… the possibilities are endless and we encourage residents to take advantage of these unique opportunities.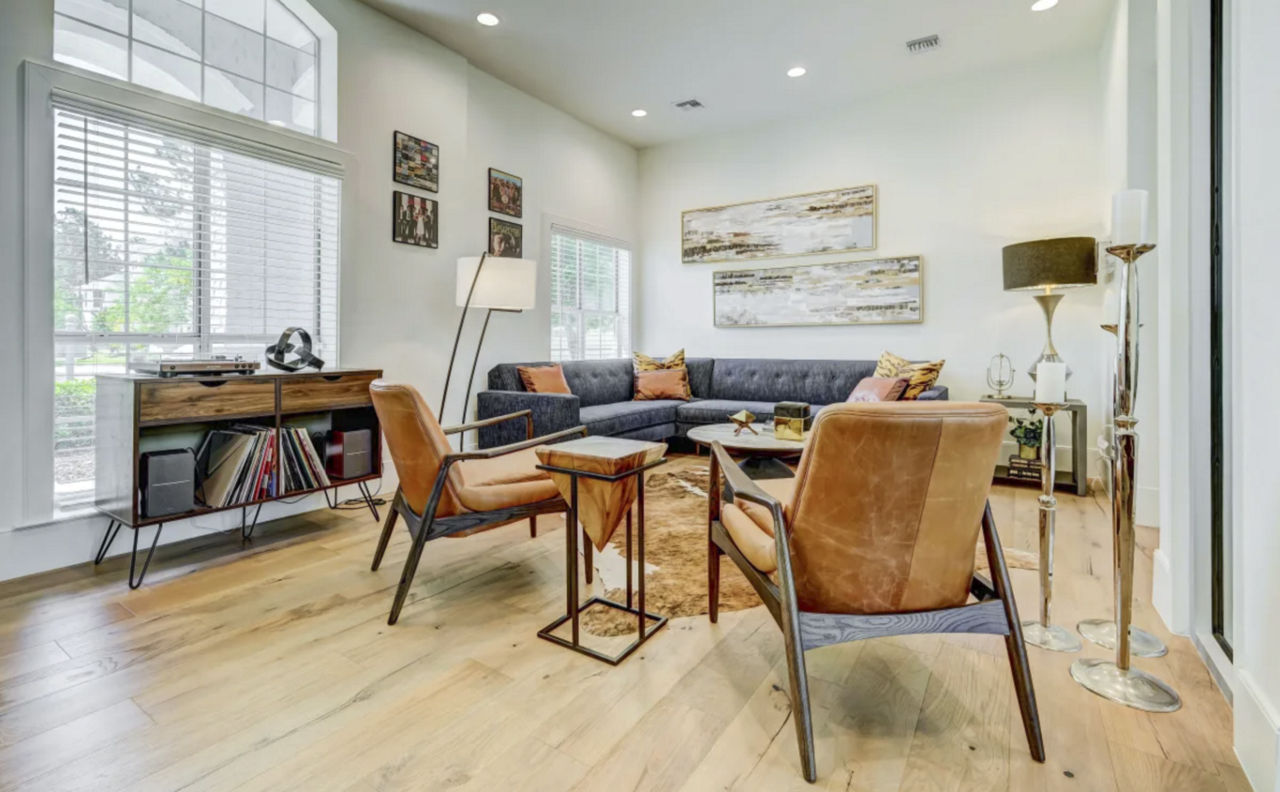 (Blu on the Boulevard, Baton Rouge, LA)
MAKE IT PERSONAL
Once you unpack the last box, it's time to make this apartment your apartment. Transitioning can be tough and it's totally normal not to feel at home at first. That's why adorning the place with your own personality is crucial and will help to speed up the process of feeling truly at home.
Add some finishing touches like curtains, rugs, and cozy pillows; put plants throughout the apartment to make the atmosphere fresh, lively and welcoming; hang your favorite pictures and photos on the walls; surround yourself with special items and beloved possessions, etc.

Most important of all: get settled. Get fully unpacked. Nothing feels less "homey" than living amongst boxes for weeks or months on end. The quicker you can unpack and get settled, the more the place will feel like home. And the sooner you're officially moved in, the sooner you can start living the life you envisioned.

*Activities may differ depending on property. Please contact your Greystar community manager for more information.
The information presented on or through this Website is made available solely for general information purposes. We do not warrant the accuracy, completeness, or usefulness of this information. Any reliance you place on such information is strictly at your own risk. We disclaim all liability and responsibility arising from any reliance placed on such materials by you or any other visitor to this Website, or by anyone who may be informed of any of its contents. Any reference to amenities, services, rules, policies, or procedures at a Greystar apartment community is general in nature, and each Greystar apartment community may have amenities, services, rules, policies, and procedures that differ from those referenced on this Website. Please consult with your Greystar apartment community for the exact amenities, services, rules, policies, or procedures applicable.

This Website may include content provided by third parties, including materials provided by other users, bloggers, and third-party licensors, syndicators, aggregators, and/or reporting services. All statements and/or opinions expressed in these materials, and all articles and responses to questions and other content, other than the content provided by Greystar, are solely the opinions and the responsibility of the person or entity providing those materials. These materials do not necessarily reflect the opinion of Greystar. We are not responsible, or liable to you or any third party, for the content or accuracy of any materials provided by any third parties.