Living at Greystar: Everything You Need to Know on Move-in Day
Lifestyle
February 16, 2022
Not all apartment homes or communities are created equal, and where you choose to live can have a significant impact on your overall well-being and lifestyle. That's why Greystar makes it easy to find the perfect fit, to move, to make friends, and to live.

Virtual tours allow you to be flexible; access the homes and community without having to travel, take time off, or schedule. Teams are on site to help answer questions, and maybe even get you set up through online leasing options if available. Then what? Curious what to expect on move-in day? We've got you covered there, too.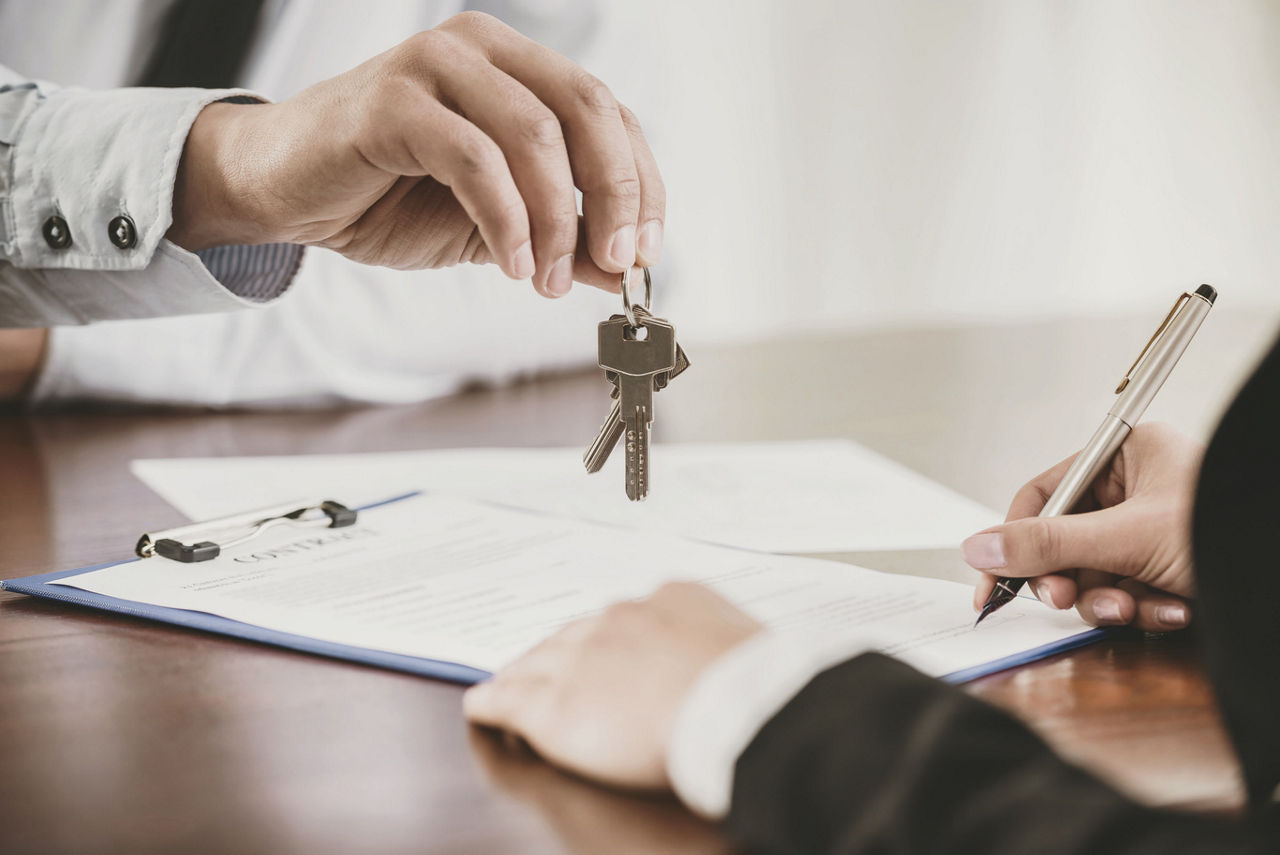 On the day of the move, you'll be asked to ensure each of the following steps are complete before receiving your keys. Keeping these in mind, your move into your new community will be seamless and sound.
What to expect:
1. You are prepared to provide a signed lease agreement.
2. You have renter's insurance with the appropriate personal liability amount and interested party. Please note: Greystar will only accept the Declaration's page. Please ensure it is not an insurance binder.
3. If applicable, you have proof of electricity or gas, and you are able to submit a confirmation email or copy to your leasing professional.
4. You are able to make your first payment. As a general rule of thumb: most offices will not accept cash, so it's best practice to be prepared to provide a personal or cashier's check.
5. If applicable, submit your pet records, including a photo or vaccine record. Note: ESA documentation must be submitted ahead of time for approval.
6. Submit your vehicle information, including license plate and state, as well as your vehicle color, model and year.
Moving day can be stressful, so being aware of these steps in advance can help to alleviate any additional hiccups.

Helpful tip: Be sure to register your apartment number to your email on the resident portal so that you can submit work orders and set up auto-pay.

Within 48 Hours

After you sign the lease and you're in, complete an Inventory and Condition Form* as soon as possible. In a nutshell, this form is a document that you use to note the condition of the apartment at the time you move in. Normal wear and tear is an expected part of renting, and the Inventory and Condition Form serves as a baseline for determining the condition of the apartment throughout your residency. When completing this, ensure all flaws are noted in the appropriate slots and note any areas that may need immediate attention. In that case, submitting a work order can also help to accelerate the process. If you find an emergency, call the leasing office immediately.

There are many benefits to renting with Greystar, including a carefree and community-driven lifestyle, but most of all, we want it to be easy. Use the information above as a guide, and you're all set to take full advantage of your first day in your new Greystar apartment.

*Requirements may differ depending on property. Please contact your Greystar community manager for more information.

**Activities may differ depending on property. Please contact your Greystar community manager for more information.
The information presented on or through this Website is made available solely for general information purposes. We do not warrant the accuracy, completeness, or usefulness of this information. Any reliance you place on such information is strictly at your own risk. We disclaim all liability and responsibility arising from any reliance placed on such materials by you or any other visitor to this Website, or by anyone who may be informed of any of its contents. Any reference to amenities, services, rules, policies, or procedures at a Greystar apartment community is general in nature, and each Greystar apartment community may have amenities, services, rules, policies, and procedures that differ from those referenced on this Website. Please consult with your Greystar apartment community for the exact amenities, services, rules, policies, or procedures applicable.

This Website may include content provided by third parties, including materials provided by other users, bloggers, and third-party licensors, syndicators, aggregators, and/or reporting services. All statements and/or opinions expressed in these materials, and all articles and responses to questions and other content, other than the content provided by Greystar, are solely the opinions and the responsibility of the person or entity providing those materials. These materials do not necessarily reflect the opinion of Greystar. We are not responsible, or liable to you or any third party, for the content or accuracy of any materials provided by any third parties.