Establish Credit While Renting an Apartment with These Score-Building Tips
Lifestyle
October 16, 2019
Without a mortgage to pay, establishing or improving your credit score can seem like a slow, daunting process for apartment renters, especially young, first-time renters. Whether you're a financial freshman renting your first studio in Seattle or a monetary master looking to crank up your credit score, these tips can help you establish a credit history, boost your score, and demonstrate positive borrowing behaviors while renting an apartment.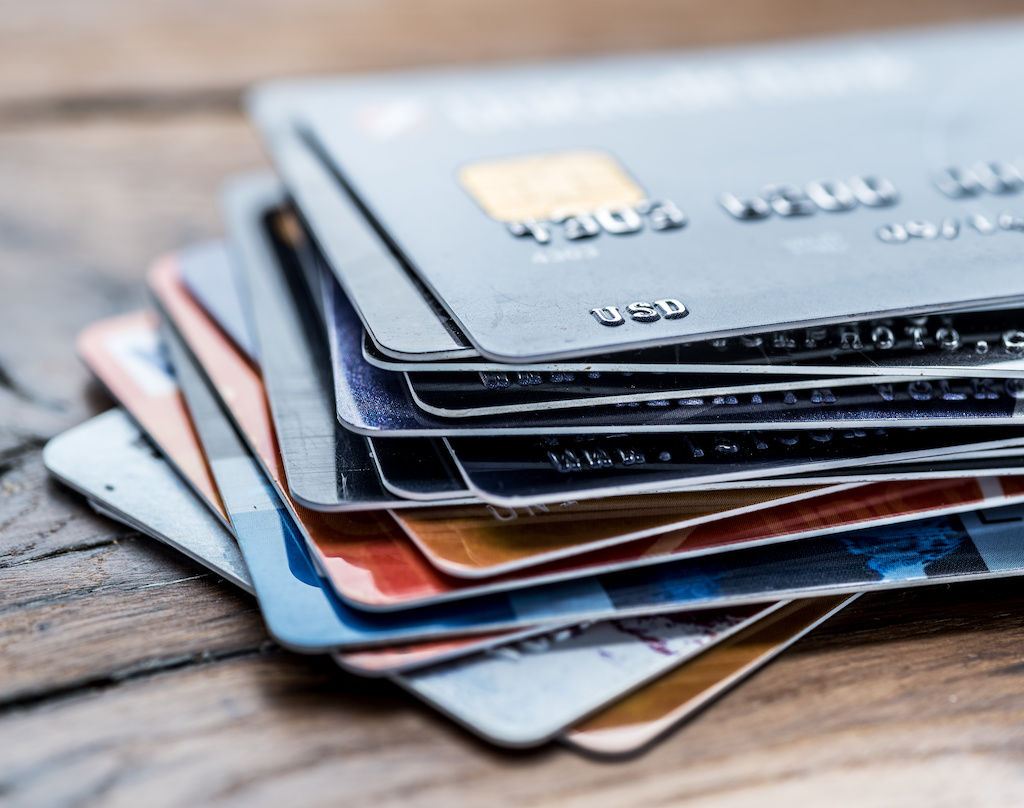 Pay Your Credit Card Balance Every Month

Contrary to popular belief, credit cards can actually have a positive impact on your financial wellness, if you play your (credit) cards right. The key is to keep your credit utilization below 30% and try to pay the entire balance each month. If possible, use a credit card to pay for reoccurring payments such as rent and utilities. Depending on the benefits your card offers, you can rack up points, cash back and airline miles while paying for everyday purchases.

Limit Hard Credit Inquiries

A hard credit inquiry is when a potential lender runs an official credit check and can remain on your report for up to two years. Although one or two hard inquiries won't hurt, making multiple inquiries may reflect poorly on your report. When you're on the hunt for a new place, ask your leasing agent if they can run a soft credit check or delay the application process until you've found the perfect fit.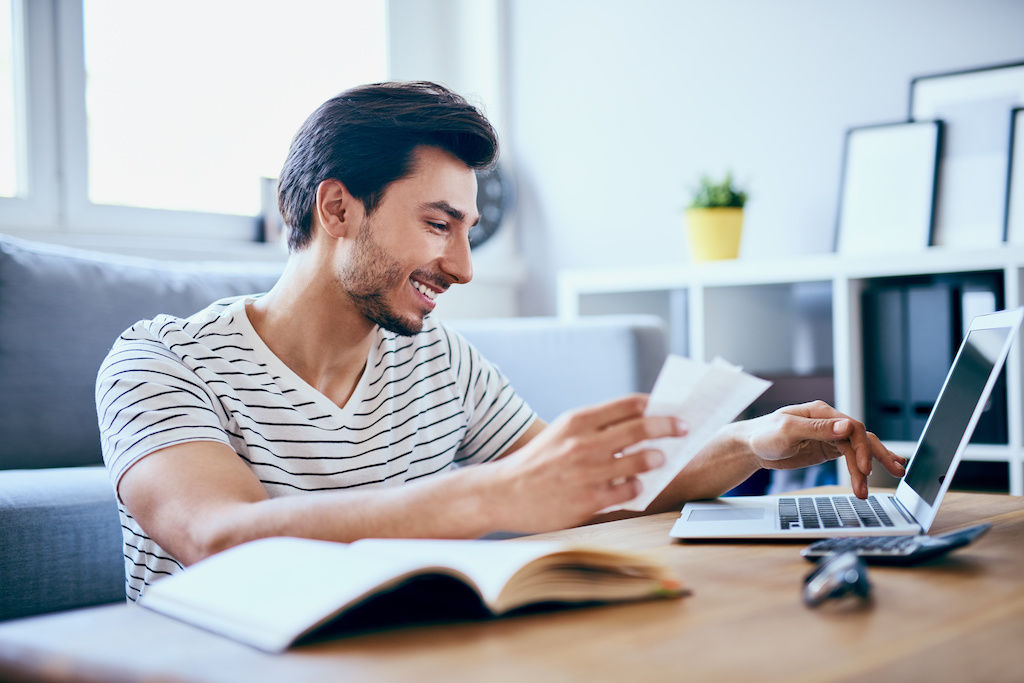 Pay Bills On Time

Although, paying your utilities each month won't directly affect your traditional credit scores, it can establish a positive history on your alternative credit score. Alternative credit scores aim to identify responsible consumers who make timely payments for monthly utilities such as phone service, internet, cable, electricity, etc.

Ensure Rent Payments Are Reported to Credit Bureaus

Most large property management companies report your rental payments to credit agencies. A line of positive rental payments may not immediately send your credit score through the roof, but it will help you establish a credit history.
Although most properties already report rental payments, be sure to check with your leasing office if you're serious about ramping up your score.

In contrast, if you're past due on rent and have been sent to collections, your score will take a hard hit.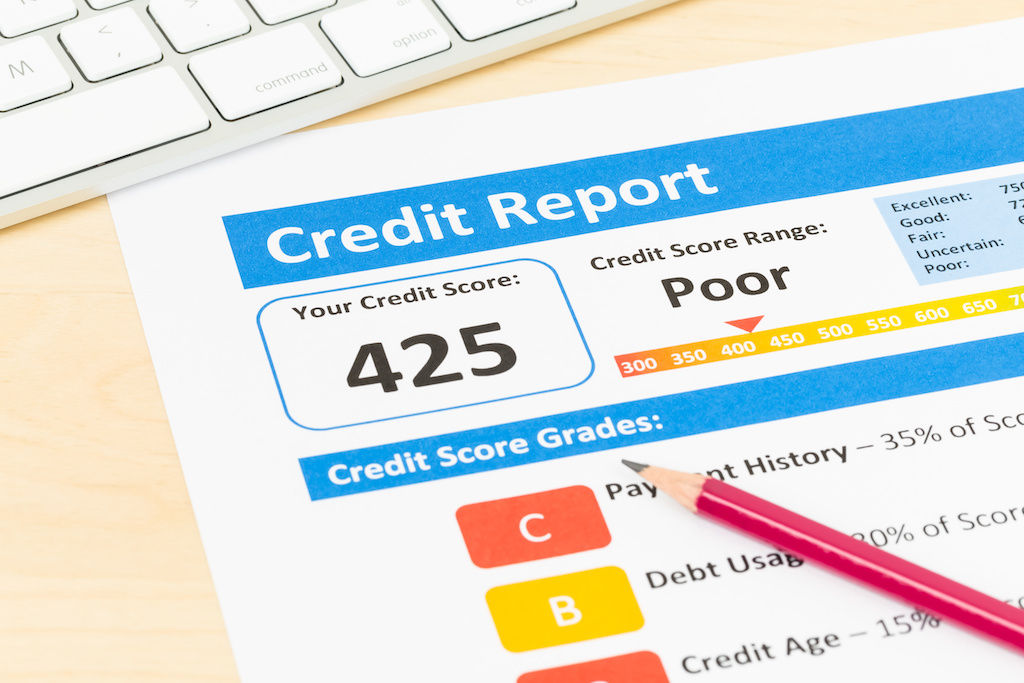 Can I Rent an Apartment with No or Poor Credit?

Searching for your first apartment can be an exciting process until you learn that you need a strong credit score. Maybe you're a college student without a credit history or perhaps you collected some credit card debt when moving across the country. If you have little or no credit, fear not because there are plenty of ways to rent without a credit history.
Apply with a Co-signer: A co-signer is someone who vouches for your financial responsibility and is liable for any missed payments. Ask someone you trust, commonly a parent or grandparent, to apply as your co-signer. While the co-signer does not have to be a relative, you'll want to ensure that you have a close relationship with each other. After all, their credit score is on the line, too.


Pay 2-3 Months Upfront: Some landlords may require you pay an additional security deposit of two to three month's rent. Offering to double-up on the security deposit shows you likely have the financial stability needed to be a good tenant.


Provide Proof of Income: Without an established credit history, you might be asked to present last year's tax forms or recent paystubs to prove you have a steady income. Showing a property manager that you have long-term financial stability can put you in a better position to get approved for a new apartment.
Other Blogs You'll Want to Check-Out:
The information presented on or through this Website is made available solely for general information purposes. We do not warrant the accuracy, completeness, or usefulness of this information. Any reliance you place on such information is strictly at your own risk. We disclaim all liability and responsibility arising from any reliance placed on such materials by you or any other visitor to this Website, or by anyone who may be informed of any of its contents. Any reference to amenities, services, rules, policies, or procedures at a Greystar apartment community is general in nature, and each Greystar apartment community may have amenities, services, rules, policies, and procedures that differ from those referenced on this Website. Please consult with your Greystar apartment community for the exact amenities, services, rules, policies, or procedures applicable.

This Website may include content provided by third parties, including materials provided by other users, bloggers, and third-party licensors, syndicators, aggregators, and/or reporting services. All statements and/or opinions expressed in these materials, and all articles and responses to questions and other content, other than the content provided by Greystar, are solely the opinions and the responsibility of the person or entity providing those materials. These materials do not necessarily reflect the opinion of Greystar. We are not responsible, or liable to you or any third party, for the content or accuracy of any materials provided by any third parties.