7 of the Coziest Greystar Apartments
Lifestyle
December 28, 2021
"Home" holds a different meaning for everyone. For some, it's wherever family is. For others, it's an escape—a respite from the day-to-day hustle and bustle. In either case, the feelings the word evokes are synonymous with comfort, warmth, and relaxation. As the largest international apartment manager (more than 500,000 properties around the globe), Greystar has some of the coziest apartment homes in the world. Snuggle in: here are seven warm and fuzzy options.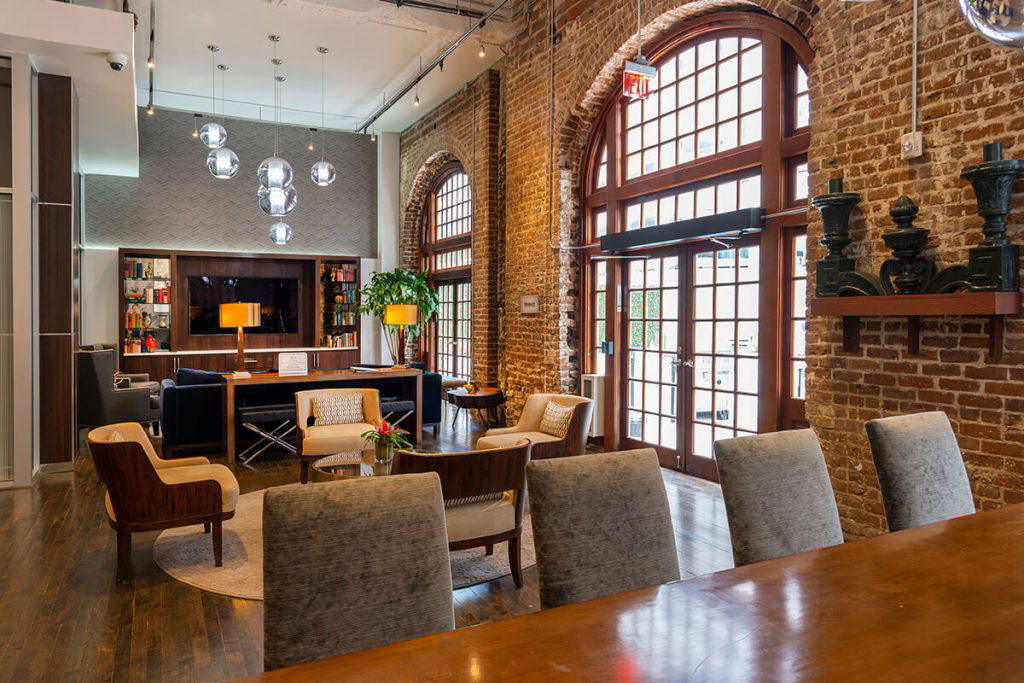 Houston, Texas, USA
Located in the heart of downtown Houston, Texas, The Rice Apartments are rich in lavish history and elegance. This striking building has been a distinguished part of the Houston skyline for decades, and its architectural features make it one of the coziest pins on the Greystar map (think arched windows, ornate structural detailing, and exposed brick). The hand-selected designer finishes take it over the top with dark maple wood or polished concrete flooring, Roman-style or clawfoot tubs, and spectacular downtown views.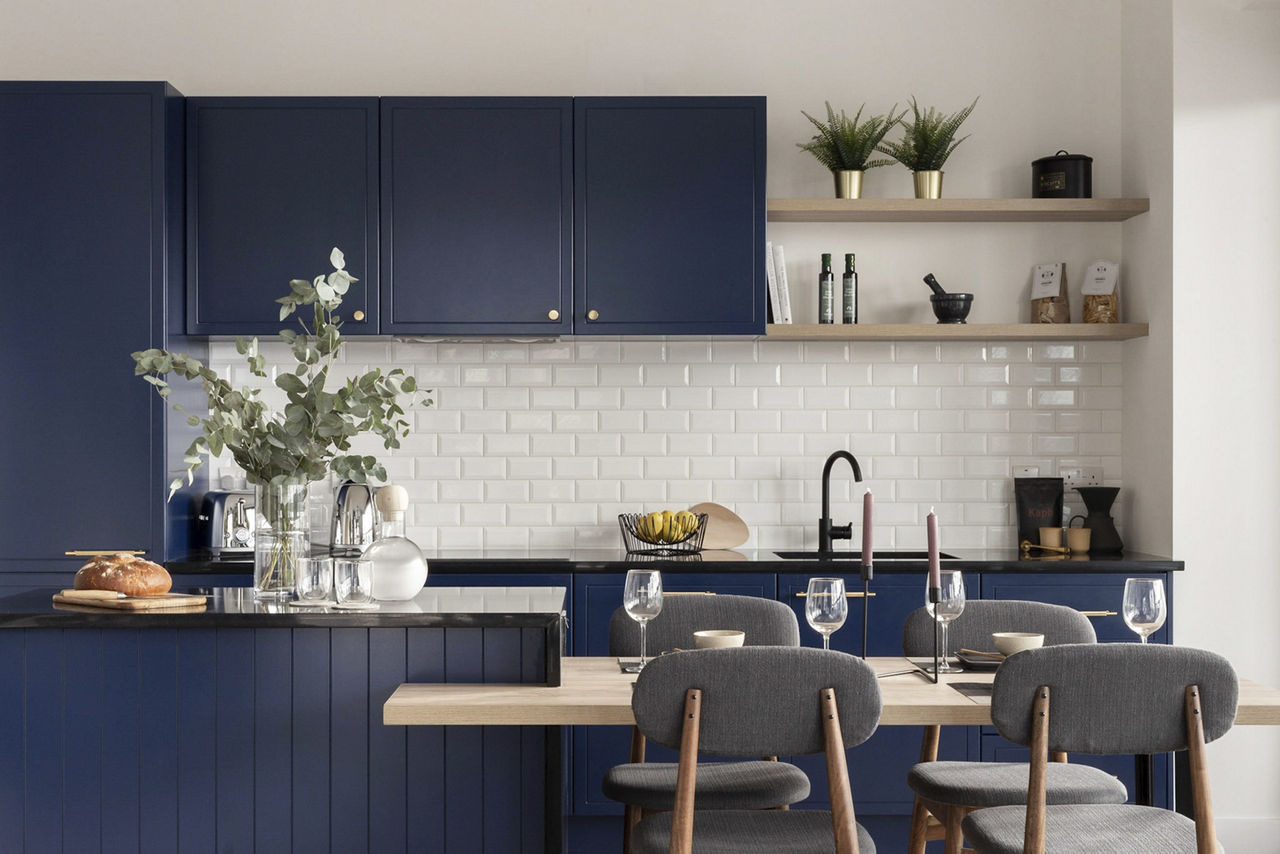 2. Quayside Quarter at Dublin Landings
Dublin, Ireland
Quayside Quarter sits amid the energetic Docklands in North Wall Quay, Dublin—a thriving center for commerce and innovation. A rich marriage of the area's industrial heritage with contemporary Scandinavian accents, Quayside Quarter is a quiet and peaceful retreat tucked away from the city rush. The property provides curated wild landscapes nestled next to bustling streets, and apartments dressed with stylish finishes, an abundance of space and light, and waterfront views, making this the perfect nook to sit back and unwind.
Denver, Colorado, USA
Alpine chic meets city luxury at SOVA on Grant. This urban retreat is home to one of the finest boutique apartment communities in the heart of Uptown Denver, Colorado. It's contemporary design provides the right balance of comfort and quality—imagine stylish high-end finishes, your own oversized garden tub, and a rooftop lounge to sip your favorite cocktails. SOVA on Grant lets you choose your "cozy:" through the beautiful city views or a closed-blinds evening in.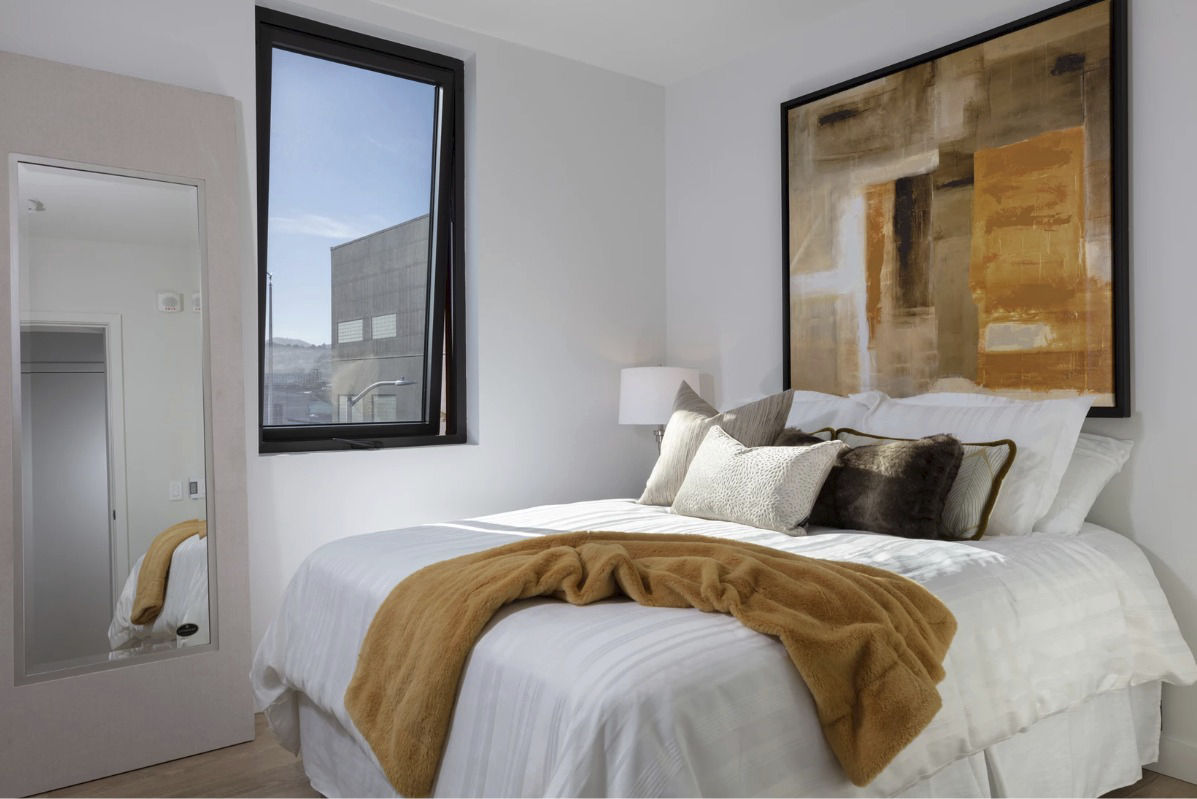 San Francisco, California, USA
Located in San Francisco's bold, lively West Soma, HQ lives among a neighborhood steeped in colorful history and culture that embodies the true spirit of the city. But center-city doesn't mean sans relaxation. With warm chef-inspired kitchens, luxury vinyl tile flooring, sunken garden-level laneways, and architectural sky bridges for residents, HQ is built with the perfect blend of comfort and convenience.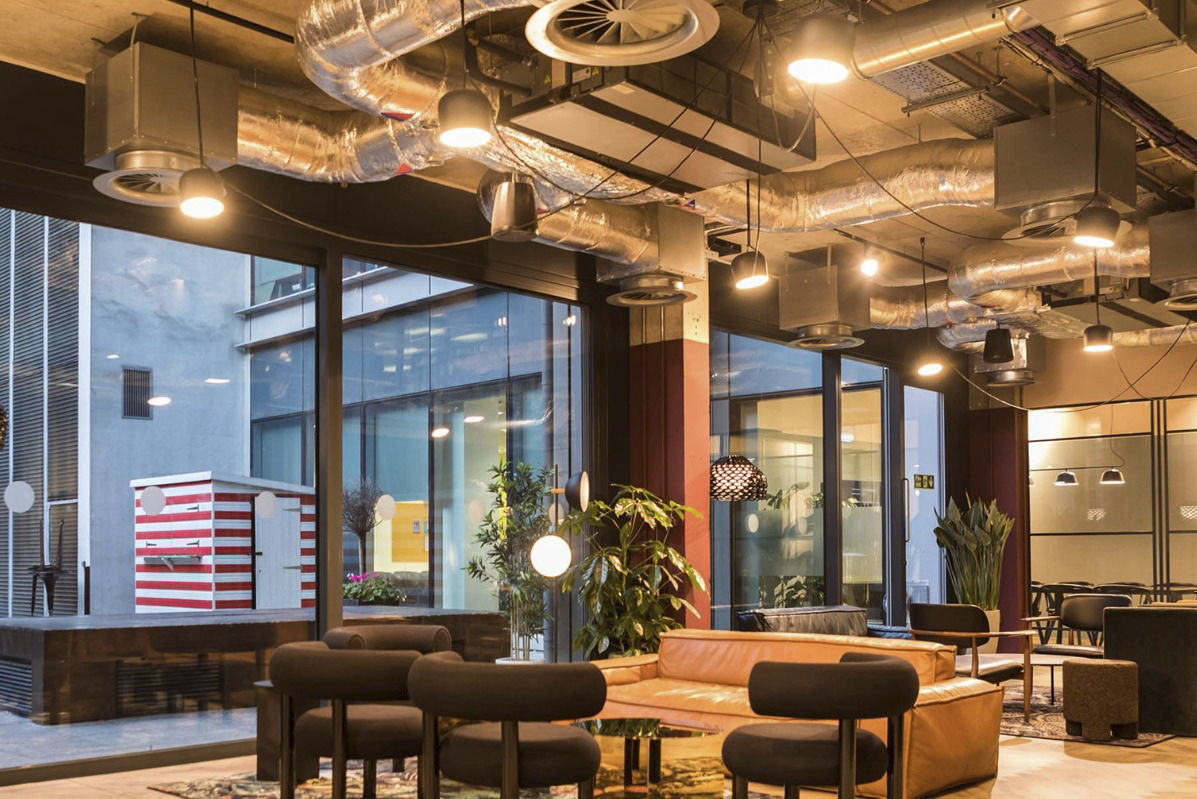 London, England, UK
Chapter Spitalfields is a student accommodation property located close to London's Shoreditch and Hoxton neighborhoods. It offers unbeatable panoramic city views from the 32nd floor bar and is designed for both social and private leisure. Relax with a coffee or study with friends in any one of its newly renovated spaces, including a coffee bar, library, private cinema, balcony, or lounge area. Chapter Spitalfields is made for students to get the best out of their education, friendships, and home life.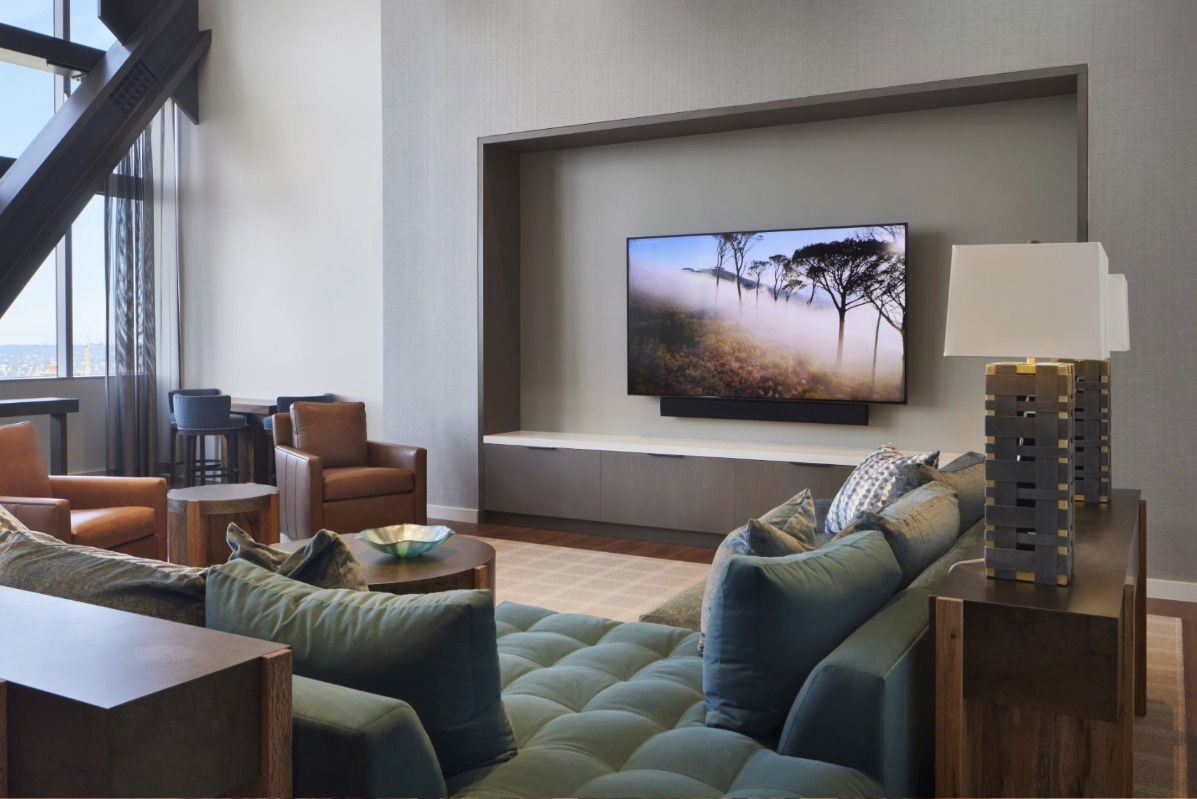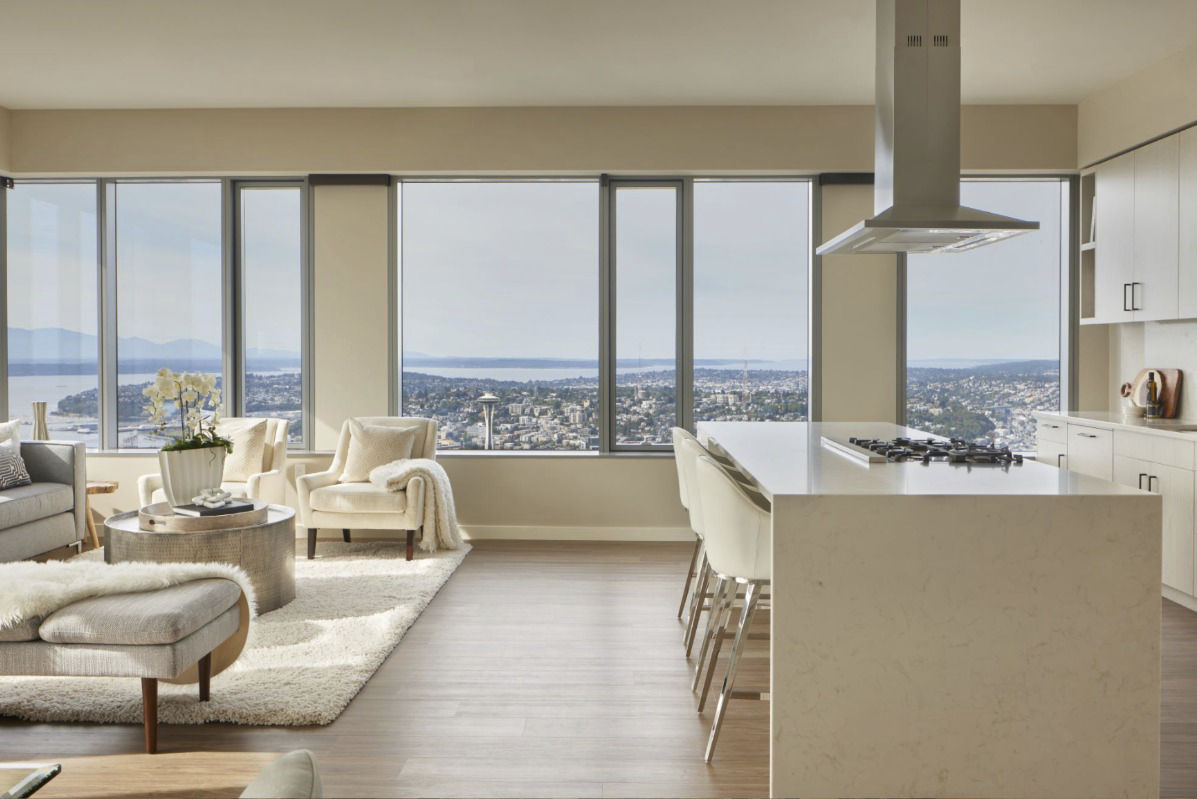 6. The Residences at Rainier Square
Seattle, Washington, USA
As the tallest residential building in Seattle, this iconic tower is home to a collection of ultra-luxury apartment residences with unparalleled views from horizon to horizon. And influenced by the building's elegantly cascading architecture and ever-changing views, each residence has a unique and thoughtful layout, including tailored finishes and an expansive wall of windows. Pair the warm palettes with lavish bath suites, floods of natural light, and expansive hard surface flooring and you're in the coziest Seattle sanctuary: The Residences at Rainier Square.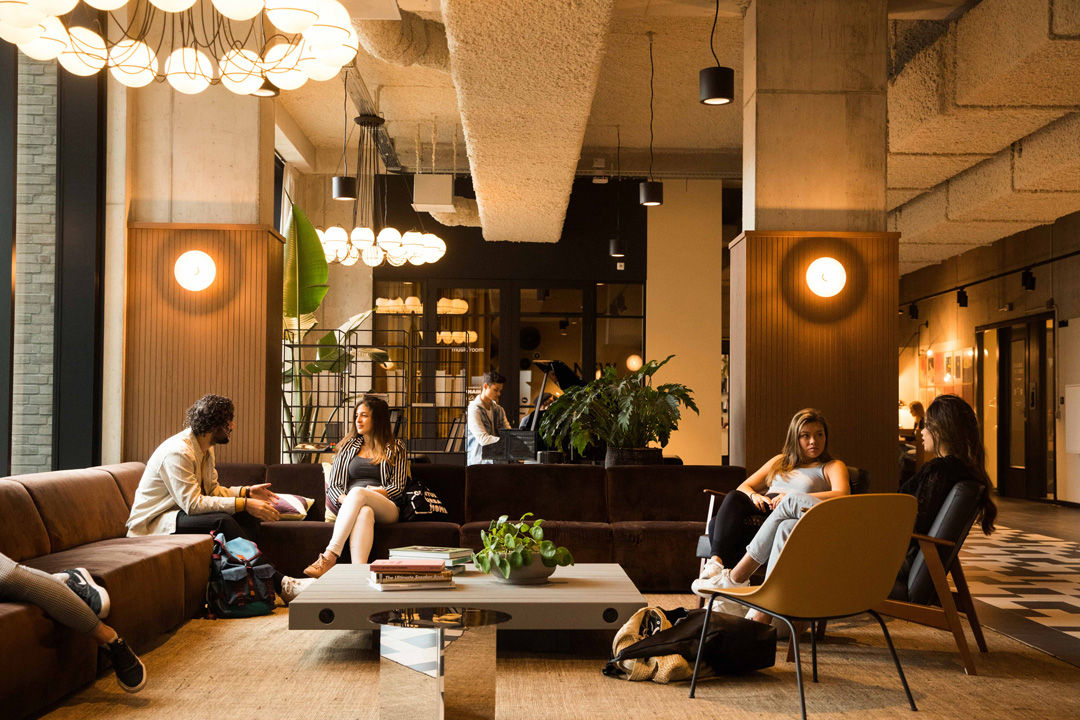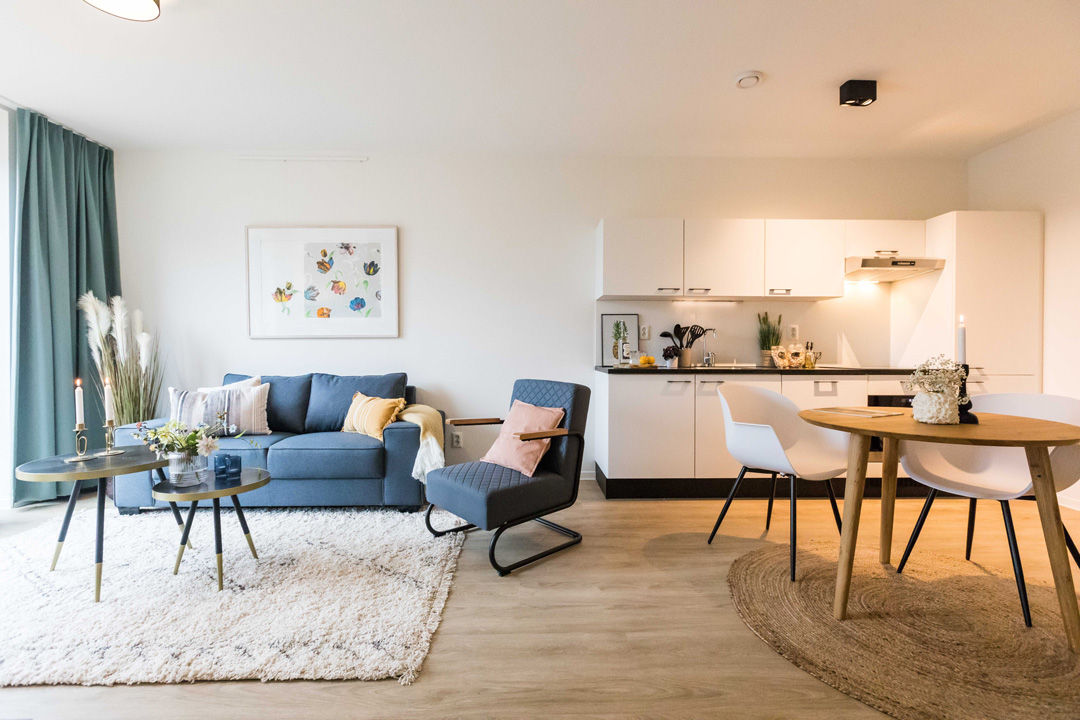 7. OurDomain Amsterdam South East
Amsterdam, Netherlands
Just minutes away from the city center, OurDomain Amsterdam South East provides a 21st-century sanctuary. Each property building offers amenities and a unique aesthetic to suit your idea of "cozy," including park views, communal lounges, a cinema room, and more. Surrounded by a vibrant multicultural Dutch and international community, OurDomain brings it all together with PVC flooring, a neutral palette, and large windows, all designed to minimize stress and maximize rest.
Whether you're looking for a new spot to plant roots with a family or simply a place to relax after a long day, Greystar's cozy properties and luxury amenities are here to make it easy. Conveniently located in cities around the world, find your next home at Greystar.
The information presented on or through this Website is made available solely for general information purposes. We do not warrant the accuracy, completeness, or usefulness of this information. Any reliance you place on such information is strictly at your own risk. We disclaim all liability and responsibility arising from any reliance placed on such materials by you or any other visitor to this Website, or by anyone who may be informed of any of its contents. Any reference to amenities, services, rules, policies, or procedures at a Greystar apartment community is general in nature, and each Greystar apartment community may have amenities, services, rules, policies, and procedures that differ from those referenced on this Website. Please consult with your Greystar apartment community for the exact amenities, services, rules, policies, or procedures applicable.

This Website may include content provided by third parties, including materials provided by other users, bloggers, and third-party licensors, syndicators, aggregators, and/or reporting services. All statements and/or opinions expressed in these materials, and all articles and responses to questions and other content, other than the content provided by Greystar, are solely the opinions and the responsibility of the person or entity providing those materials. These materials do not necessarily reflect the opinion of Greystar. We are not responsible, or liable to you or any third party, for the content or accuracy of any materials provided by any third parties.