5 Things Movers Won't Tell You
The packing. The heavy lifting. The stress. The excitement. The nostalgia. The fatigue. We've all been there. Moving can feel like a whirlwind, and with so many things on your to-do list, it's hard to know where to begin or when to bring in the experts: a moving company.
Don't let the weight of the process overshadow your excitement of settling into your dream apartment. If you're looking to hire movers, we've got a few tips to keep your experience a good one. Here are five things movers won't tell you.
1. You can customize your service.
Depending on your time and your budget, you can choose which moving services you want your moving company to handle. If you don't need a full-service move, customize it. Everything from loading to unloading, transportation to unpacking, even whether you need just the truck or just the movers are all optional. Pick your services à la carte and create a plan that works for you.
2. Moving outside of peak moving season reduces cost.
If you've got the flexibility, moving in late fall or winter can really help a tight budget. Movers tend to have a lot of business in the summer, so off-peak moving is incentivized with lower rates or speedier moves. If you need more of a reason:
Some moving companies can lower rates as much as 30% off-season.
After the peak moving season in summer, conditions tend to be less crowded (i.e. there won't be as much competition for a parking spot or even a new apartment home).
Cooler weather saves energy. Your movers will likely be more efficient because the sweltering heat is not weighing them down.
The roads will likely be less congested (especially in high tourist areas) and the move will go faster.
3. Online price estimates are just that. Always get an on-site written quote.
While online quotes can be helpful when comparing moving companies or to get a general idea of how much your move could cost, the only way to receive an accurate estimation of your moving costs is to get an in-house quote. This gives you a guaranteed or not-to-exceed estimate.
There are multiple variables that affect cost—including the weight of your belongings, how long it will take, etc.—and without taking them into consideration, an estimate can be misleading. Without a binding on-site quote, you may end up paying much more than you expected.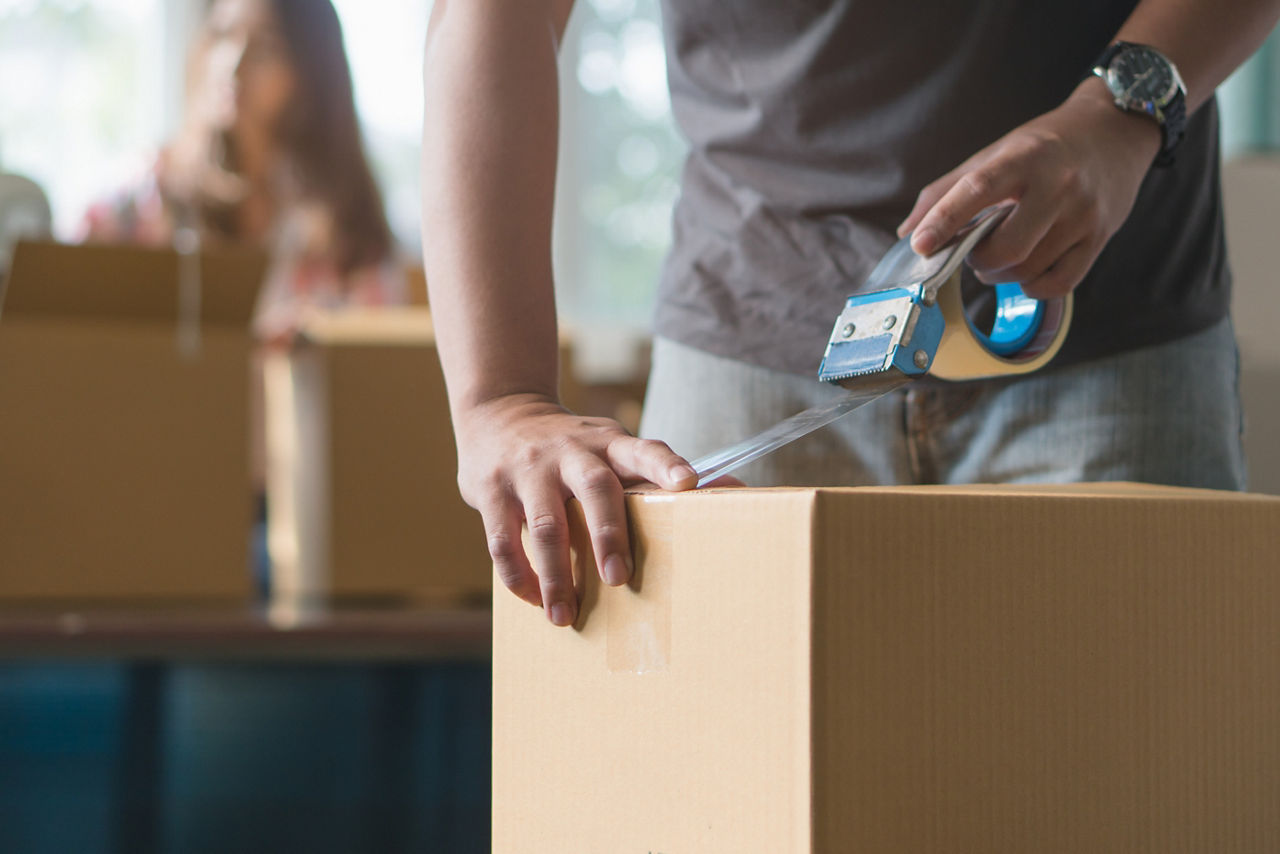 4. Plan ahead, especially if you're on the clock.
Your moving bill starts as soon as your movers arrive. If they can't find a place to park, you're charged for the time it takes to find a spot or the time it takes to load the truck parked on the next block over. If you're able, reserve a spot for them by your house or apartment building by placing garbage cans or a sign indicating the reservation for movers.
Other helpful tips to prepare:
Inform movers of any peculiarities (lots of stairs, distance to parking, etc.)
Reserve elevators in your new apartment community
Be fully packed by the time your movers arrive (if you're unsure how to pack for a move, a checklist could help)
Disassemble your large furniture
5. Read reviews from other customers.
Reviews matter. You've heard enough horror stories to know that not all experiences are equal. Vet your local moving companies by reading reviews and looking up their rating with the Better Business Bureau. Customer reviews will tell you more about what to expect with each company.

With these tips in mind, you're bound to have a smooth (and affordable) move! Find your next apartment with Greystar.
The information presented on or through this Website is made available solely for general information purposes. We do not warrant the accuracy, completeness, or usefulness of this information. Any reliance you place on such information is strictly at your own risk. We disclaim all liability and responsibility arising from any reliance placed on such materials by you or any other visitor to this Website, or by anyone who may be informed of any of its contents. Any reference to amenities, services, rules, policies, or procedures at a Greystar apartment community is general in nature, and each Greystar apartment community may have amenities, services, rules, policies, and procedures that differ from those referenced on this Website. Please consult with your Greystar apartment community for the exact amenities, services, rules, policies, or procedures applicable.


This Website may include content provided by third parties, including materials provided by other users, bloggers, and third-party licensors, syndicators, aggregators, and/or reporting services. All statements and/or opinions expressed in these materials, and all articles and responses to questions and other content, other than the content provided by Greystar, are solely the opinions and the responsibility of the person or entity providing those materials. These materials do not necessarily reflect the opinion of Greystar. We are not responsible, or liable to you or any third party, for the content or accuracy of any materials provided by any third parties.