3 Design Ideas For Your Christmas Tree
Lifestyle
November 30, 2022
The most exciting part of the season is pulling out the Christmas decorations and bringing the holiday spirit into your home. We all have sentimental pieces that we bring out year after year, but it can be fun to mix things up and try something new every now and then. As you decorate your tree this year, consider the following ideas:


1. Modern Metallics

Incorporating metallics into your Christmas tree is a great way to make a big statement. The shiny material will reflect your string lights to create a magical ambiance right in your living room. Metallic ornaments, tinsel, and tree toppers will add just the right amount of sparkle to any color scheme.
Tip: Use metallic materials when wrapping your gifts for the ultimate picture-perfect look.


2. Neutrals and Naturals

Use a neutral color palette and natural elements throughout your tree to create something simple yet beautiful. If you're stuck for ideas, look to nature for inspiration. Decorate your tree with pinecones, wooden ornaments, or even fresh florals. Even if the rest of your home is filled with color, you can add contrast with your tree décor.


3. Whimsical White

Looking for an alternative to the traditional green Christmas tree? Instead, try a white tree. This is the ideal blank canvas for creating a one-of-a-kind Christmas look. Brighten up your living space by decorating your snow-covered pine with colorful décor. Your white tree will look great no matter what colors or themes you choose.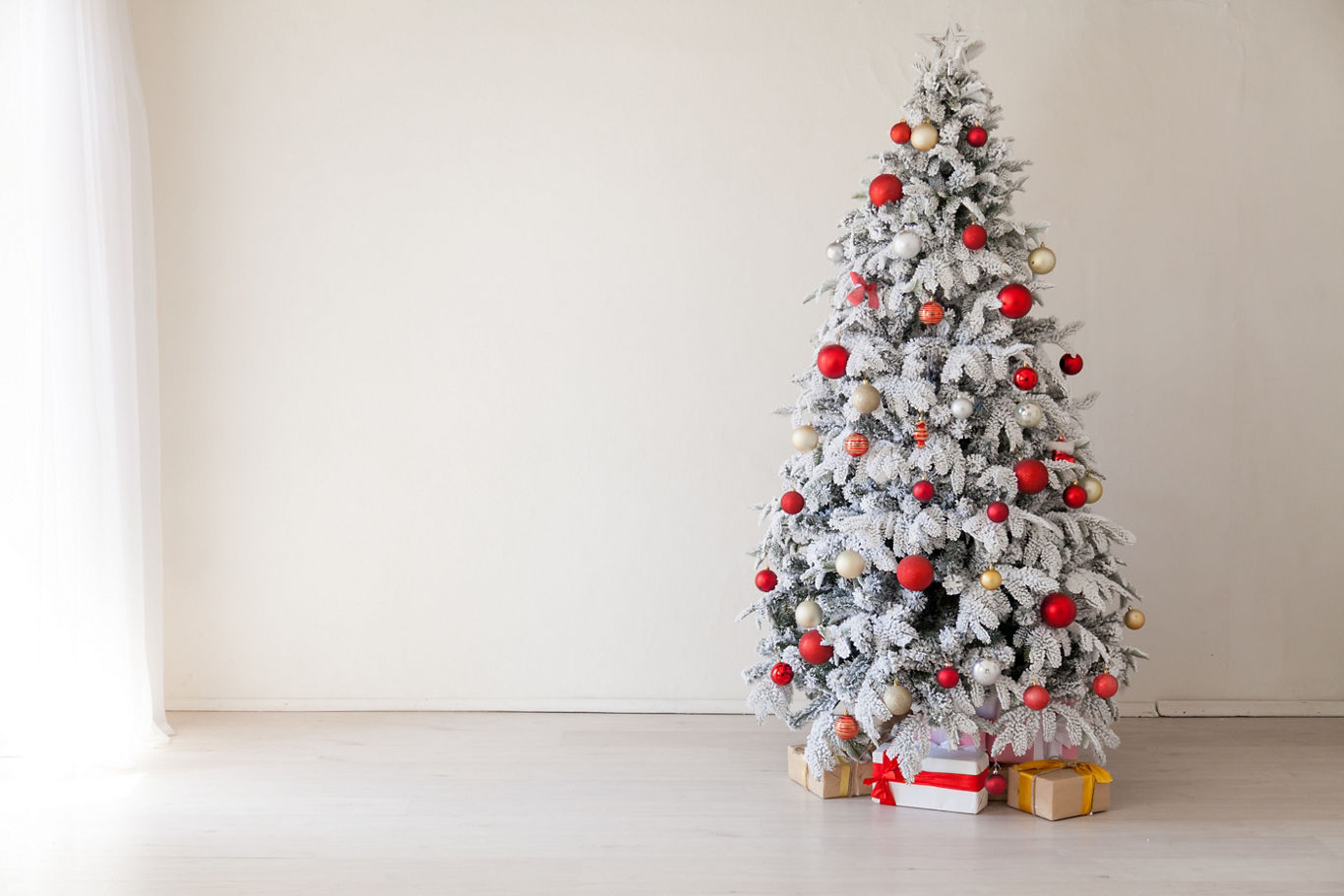 Now that we've taken you through a few ideas, it's time to start planning. If you can't decide on just one idea, try combining a few to create the perfect Christmas tree look for you and your Greystar apartment.
The information presented on or through this Website is made available solely for general information purposes. We do not warrant the accuracy, completeness, or usefulness of this information. Any reliance you place on such information is strictly at your own risk. We disclaim all liability and responsibility arising from any reliance placed on such materials by you or any other visitor to this Website, or by anyone who may be informed of any of its contents. Any reference to amenities, services, rules, policies, or procedures at a Greystar apartment community is general in nature, and each Greystar apartment community may have amenities, services, rules, policies, and procedures that differ from those referenced on this Website. Please consult with your Greystar apartment community for the exact amenities, services, rules, policies, or procedures applicable.

This Website may include content provided by third parties, including materials provided by other users, bloggers, and third-party licensors, syndicators, aggregators, and/or reporting services. All statements and/or opinions expressed in these materials, and all articles and responses to questions and other content, other than the content provided by Greystar, are solely the opinions and the responsibility of the person or entity providing those materials. These materials do not necessarily reflect the opinion of Greystar. We are not responsible, or liable to you or any third party, for the content or accuracy of any materials provided by any third parties.