13 Scary Movies to Get You in the Mood for Halloween
Lifestyle
October 26, 2022
BOO! It's spooky season. That means it's time to cozy up with some popcorn and a good scary movie. This list will have you hiding under your covers all Halloween long.
The Classics
No matter the year, these movies will always be scary. Add these classic films to your watchlist.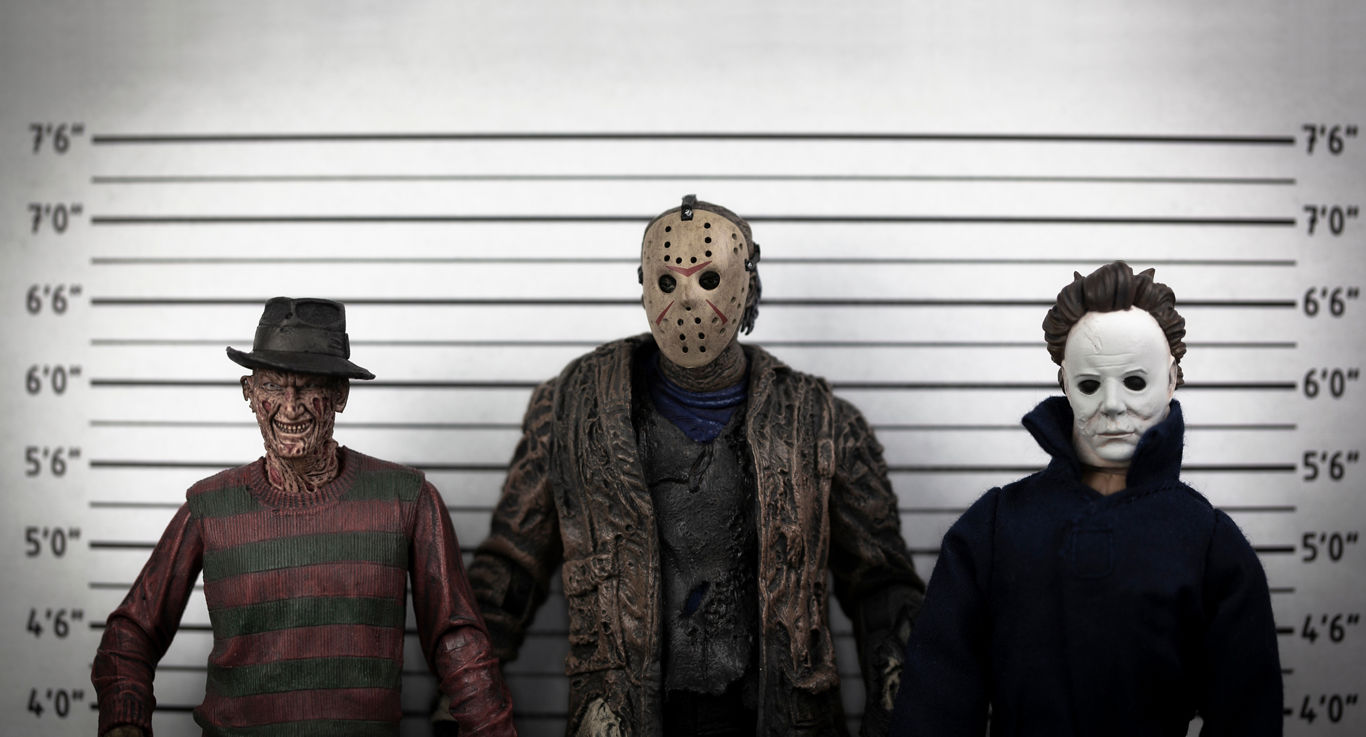 1) The Texas Chainsaw Massacre | 1974 | R | 1h 23m

This low-budget slasher, directed and co-written by Tobe Hooper, is loosely inspired by the crimes of Ed Gein. The menacing presence of Gunnar Hansen's Leatherface paved the way for other well-known scaries like Michael Myers and Jason Voorhees.
2) Halloween | 1978 | R | 1h 31m

Halloween is frequently cited as one of the earliest examples of the slasher genre, and while it may not feature the same kind of realistic gore we've come to expect of films in that category, it carries an untouchable legacy. Aside from Jamie Lee Curtis getting title of the Scream Queen, Michael Myers' mask has become legendary and has been ingrained in the horror vocabulary. There's a reason the franchise is still going after more than 40 years (and the reason we can expect a new movie this fall).

3) The Shining | 1980 | R | 2h 26m

Dozens of Stephen King's novels and stories have been adapted for the big screen, and several of those films are considered classics today. But the one that comes out on top is easily Stanley Kubrick's adaptation of The Shining. An unnerving take on the traditional haunted house story, The Shining features a collection of memorable images and an iconic performance by Jack Nicholson. The film's relatively few jump-scares are still absolutely chilling, but it's rightfully considered one of the greatest horror films ever made.

4) IT | 2017 | R | 2h 15m

The fear of clowns is real. Based on the Stephen King novel of IT, Andy Muschietti's big-budget adaptation focused on nostalgia to tell its story of children scarred by trauma, while Bill Skarsgard's take on Pennywise, the evil, shapeshifting clown, was unsettling in all the right ways. Add a couple handfuls of jump-scares and some elite CGI, and you've got a recipe for a horror film that's both fun and full of screams.
What's New?
Tricks and treats won't save you from this intense list of upcoming horror and thriller films.


5) Smile | R | 1h 55m | Sosie Bacon, Jessie T. Usher

After witnessing an unexplainable, traumatic incident involving a patient, Dr. Rose Cotter (Sosie Bacon) starts experiencing an onset of similar, frightening occurrences. Rose must confront her troubling past in order to survive and escape her horrifying new reality.

6) Halloween Ends | R | 1h 51m | Jamie Lee Curtis, Andi Matichak

David Gordon Green's modern Halloween trilogy will officially conclude with this film in October. Halloween Ends will pick up four years after the previous movie, bringing the story to the present-day. Survivors Laurie Strode (Jamie Lee Curtis) and her granddaughter Allyson Nelson (Andi Matichak) have revenge on their minds due to the deaths of friends and family, including Laurie's daughter and Allyson's mother, Karen (Judy Greer).

7) Don't Worry, Darling | R | 2h 2m | Florence Pugh, Harry Styles, Chris Pine

This psychological thriller film, directed by Olivia Wilde, is set in the 1950s and follows a young couple, Alice Chambers (Florence Pugh) and Jack Chambers (Harry Styles) living in a utopian experimental community. Alice, a devoted housewife, starts to worry that her husband's glamorous company may be hiding disturbing secrets.
Kid-Friendly Horror
These family-friendly films that are sure to get you into the spooky spirit without keeping you up at night.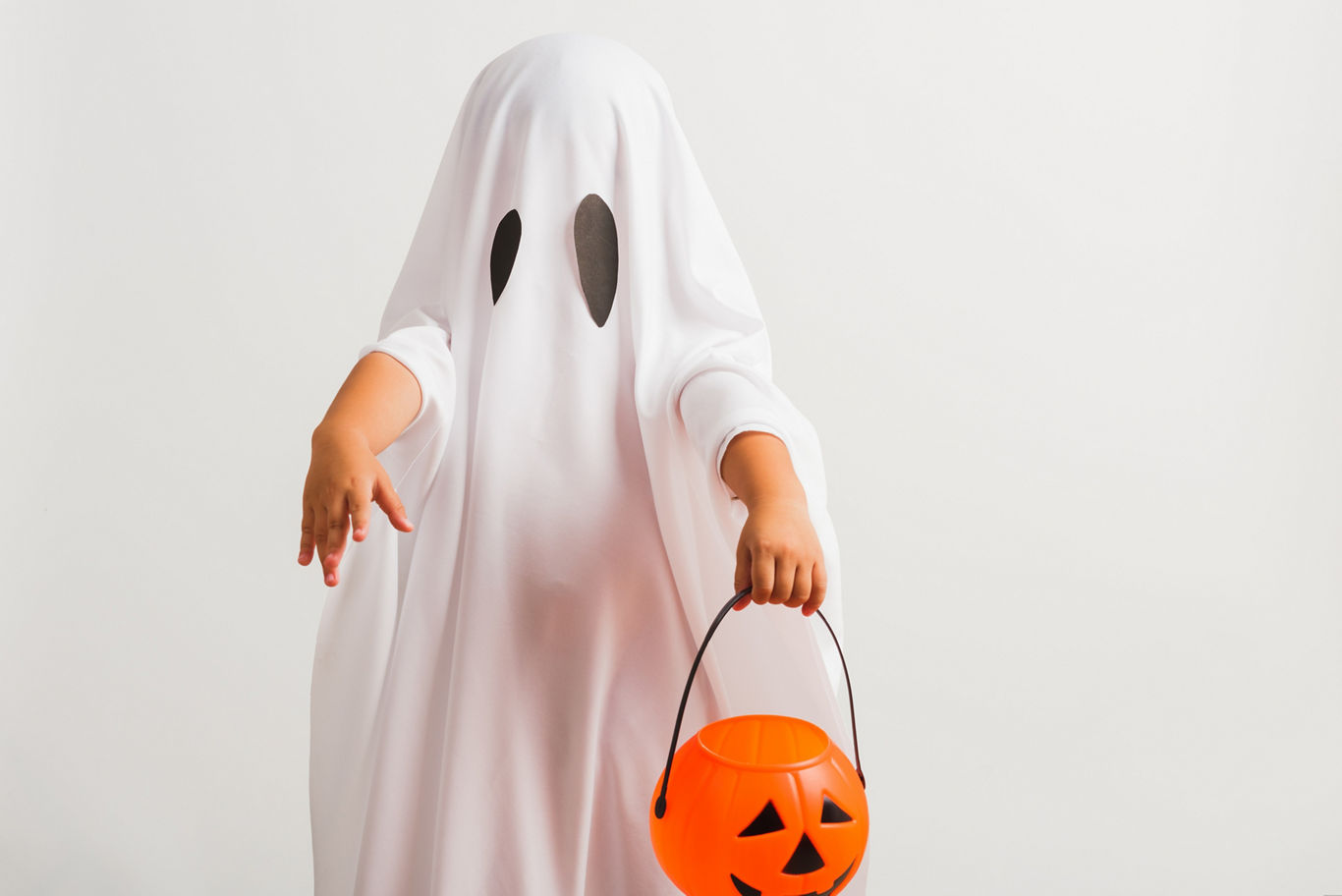 8) Hocus Pocus 2 | 2022 | PG | 1h 43m
The three original Sanderson Sisters – Bette Midler, Sarah Jessica Parker, and Kathy Najimy – return to the big screen in this classic's sequel. Two young women accidentally bring back the Sanderson Sisters to a modern-day Salem and they must figure out how to stop the child-hungry, spell-casting witches from wreaking havoc on their town.
9) Coraline | 2009 | PG | 1h 40m
You might have to close your button-eyes for this one. In this stop-motion animated film, an adventurous little girl finds another world that is a creepy idealized version of her current home—but has sinister secrets.
10) Beetlejuice | 1988 | PG | 1h 32m
Beetlejuice is a classic American fantasy, horror, comedy film directed by Tim Burton. The spirits of a deceased couple who haunt their former home and contact Betelgeuse, an obnoxious and devious "bio-exorcist" from the netherworld, to scare away the house's new unbearable inhabitants.
11) The Addams Family | 1991 | PG-13 | 1h 39m
This supernatural animated film features a comedic take on the classic characters created by Charles Addams in 1938. The eccentrically macabre family moves to a typical suburb where the daughter, Wednesday, befriends the daughter of a hostile local reality show host, creating conflict between the families.
12) Monster House | 2006 | PG | 1h 31m
This movie is an animated adventure film about a neighborhood being terrorized by a sentient haunted house during Halloween. Three teens are on a mission to take down their neighbor's house, which is really a living and breathing monster, and save the town from destruction.
13) Halloweentown | 1998 | G | 1h 24m
In this Disney Channel Original Movie, Marnie learns she's a witch on her 13th birthday, discovers a secret portal, and is transported to Halloweentown—a magical place brimming with ghosts, ghouls, witches, and werewolves. But she soon finds herself battling with wicked warlocks and evil curses. Enjoyed this movie? Watch the rest of the four-part series.
Whether it's a terrifying horror film or a classic Halloween movie for the whole family, there's something for everyone to watch this spooky season. Be sure to check out Greystar's other fall-inspired blogs!
The information presented on or through this Website is made available solely for general information purposes. We do not warrant the accuracy, completeness, or usefulness of this information. Any reliance you place on such information is strictly at your own risk. We disclaim all liability and responsibility arising from any reliance placed on such materials by you or any other visitor to this Website, or by anyone who may be informed of any of its contents. Any reference to amenities, services, rules, policies, or procedures at a Greystar apartment community is general in nature, and each Greystar apartment community may have amenities, services, rules, policies, and procedures that differ from those referenced on this Website. Please consult with your Greystar apartment community for the exact amenities, services, rules, policies, or procedures applicable.

This Website may include content provided by third parties, including materials provided by other users, bloggers, and third-party licensors, syndicators, aggregators, and/or reporting services. All statements and/or opinions expressed in these materials, and all articles and responses to questions and other content, other than the content provided by Greystar, are solely the opinions and the responsibility of the person or entity providing those materials. These materials do not necessarily reflect the opinion of Greystar. We are not responsible, or liable to you or any third party, for the content or accuracy of any materials provided by any third parties.