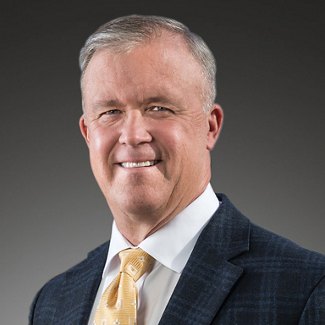 Executive Director
US Real Estate Services Leader
Mike
Clow
2525 E. Camelback Road, Suite 500
BIOGRAPHY
Mike Clow is an Executive Director and a member of the Greystar Executive Committee, leading the company's Third-Party Property Management Portfolio. Mike maintains management oversight of Third-Party Operations in all US regions and oversees the company's Client Services team, which provides support services to all US Property Management clients.
Mike has been an active leader in the multifamily industry since 1989. Before joining Greystar in 2008, Mike was a Principal with Gray Clow Residential, where he developed, managed, and sold over 7,500 units. Before that, he was Division Vice President of BRE Properties, a Broker with CBRE, and a Regional Manager with Evans Withycombe.
In 2019, Mike served as Chairman of the National Apartment Association. Mike is a Board Member for the Arizona Multihousing Association and a member of the National Multifamily Housing Council. Mike holds a Certified Property Manager designation from the Institute of Real Estate Management and is a licensed Real Estate Broker in the state of Arizona.
Mike received a bachelor's degree in Management and a Master's of Business Administration from Arizona State University.