The Benefits of Living Near a Beach
Community Life
February 18, 2020
Think back to your first memory of visiting the beach, how did the sand feel between your toes? Did you run straight into the water or check the temperature with your fingers first? How soon after leaving did you ask when you'd be able to go back? While there's no real formula for recreating that moment, spending everyday like you're on permanent vacation by choosing to live near the coast comes close. Whether you want to have your morning coffee as you watch the sunrise or chase every wave, here are some of the things you can do when you live near a beach in a Greystar apartment:
Make every meal a memory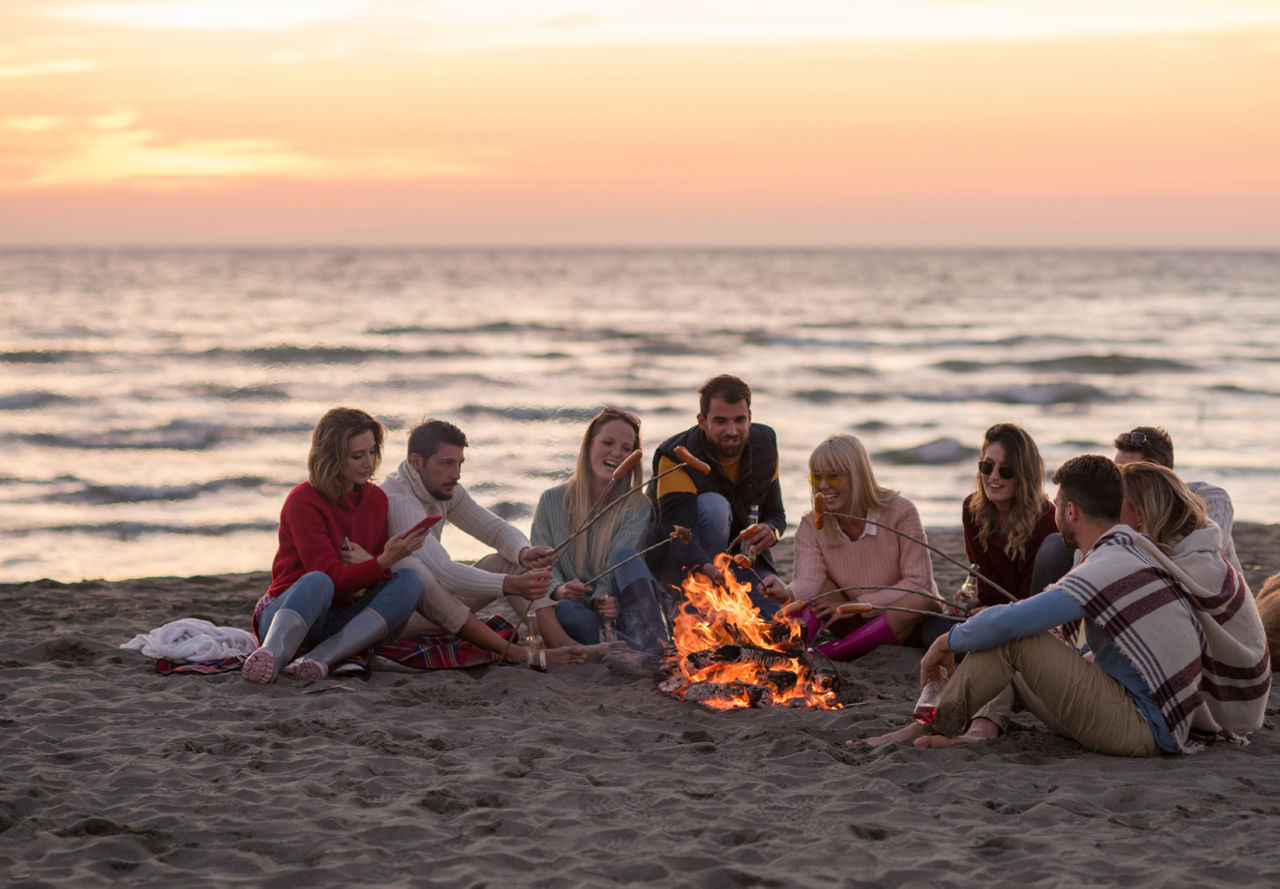 Cooking outdoors and enjoying your meal in nature is truly magical, add a bonfire on a public beach and your picnic is instantly elevated. There are three things to consider before spending your evenings dining al fresco:
W

eather –

A sunny day is always best, however no matter how brightly the sun shines even if there is a faint breeze in the air,

the wind

is

going to blow away your freshly lit flames.

The perfect weather for outdoor cooking remains dry and warm

, but if you can't wait for the wind to subside pre-pack a picnic of sandwiche

s

and cold cuts until

the elements are more peaceful.



Location

–

Where you

choose to dine is all part of the experience. Our top tips are to

set up camp somewhere pictures

q

ue

, far away from the tide which

will

gradually creep in

and

in the o

pposite

direction to

the

way the

wind is blowing to avoid sandy burgers and salads

.

It is also worth considering how many people are around you, will the smoke from your

bonfire

impact those nearby

or will someone's volleyball accidentally land in your lap?



Cuisine

–

The big question:

BBQ

, baked goods o

r the more traditional triangle cut sandwiches?

Deciding what you want to eat is one of the most important factors

for the perfect outdoor meal.
Before you don your apron for some beach fun be sure to find out if there are any rules or restrictions surrounding outdoor cooking by the shore. If having someone else preparing your dinner as you take in the sunset sounds closer to your idea of bliss, then simply opt for the nearest beach café and find a table for the evening. Our apartments for rent in Orange County boast the very best amenities in locations neat the most popular beaches.
Try a brand-new sport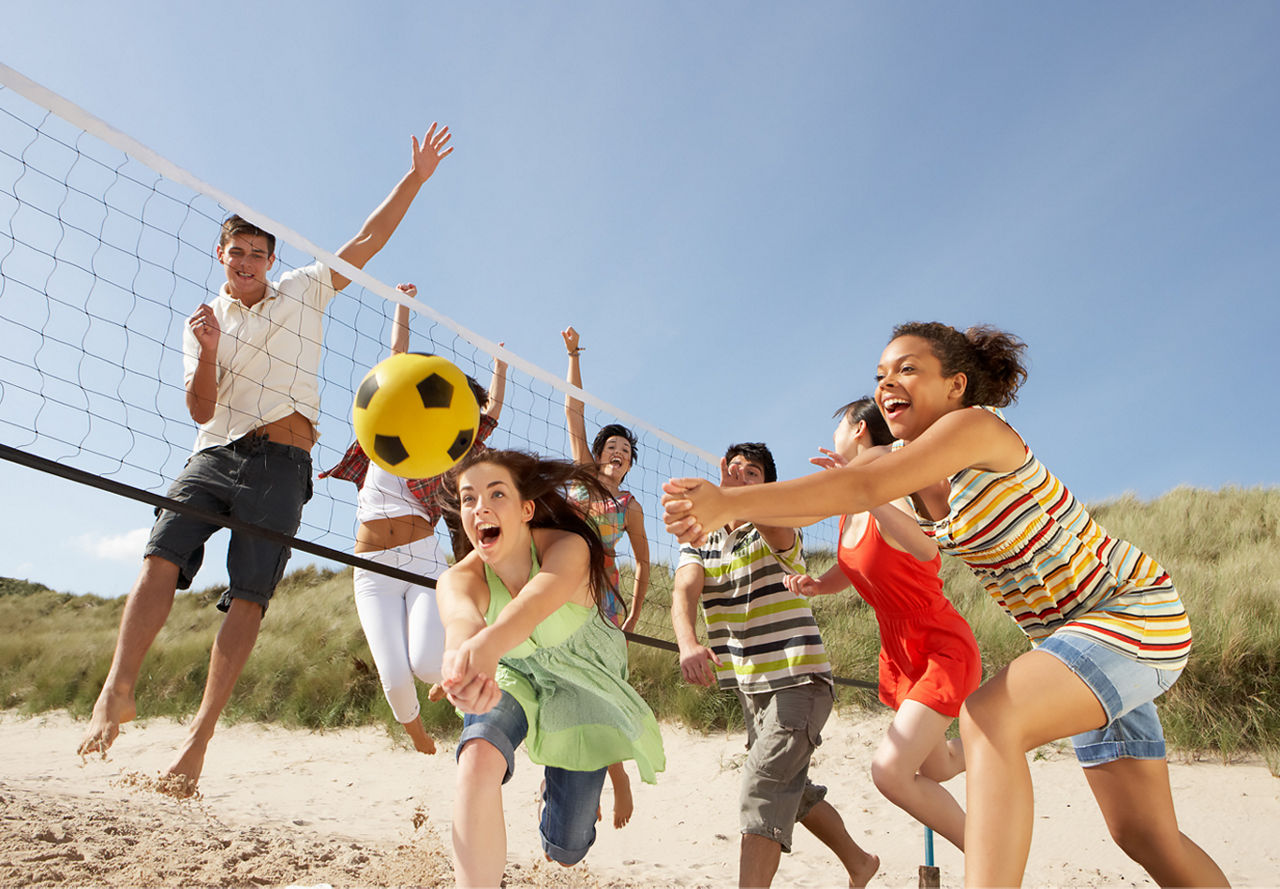 Challenge yourself by open water swimming. Even the most accomplished swimmers will tell you that swimming in the ocean is completely different to swimming in a pool. When you factor in changing currents, temperature and the sporadic appearance of waves; open sea swimming becomes the ultimate test of endurance. If you fancy braving the elements then investing in the right equipment will make all the difference, choose an open water suit for colder climes, high-visibility accessories like neon goggles and a swim cap; and if it is your first time consider going out in a pair or group until you're more familiar with adapting to ever-changing conditions.
Not quite ready for open water swimming? Thankfully there are so many more sport activities you can partake in when you live near a sandy beach, for instance you can start a volleyball tournament or switch running on concrete for sand. Running on sand provides a more intense workout as it builds your muscle strength and can burn more calories compared to running on a treadmill. Low impact exercise like beach volleyball or netball are both great options for bigger groups and can be organized within your Greystar community Facebook page if you need to round up players. To find out more, schedule a tour of our apartments for rent in Daytona Beach which are conveniently located near all the main tourist destinations in Florida.
Build your home by the sea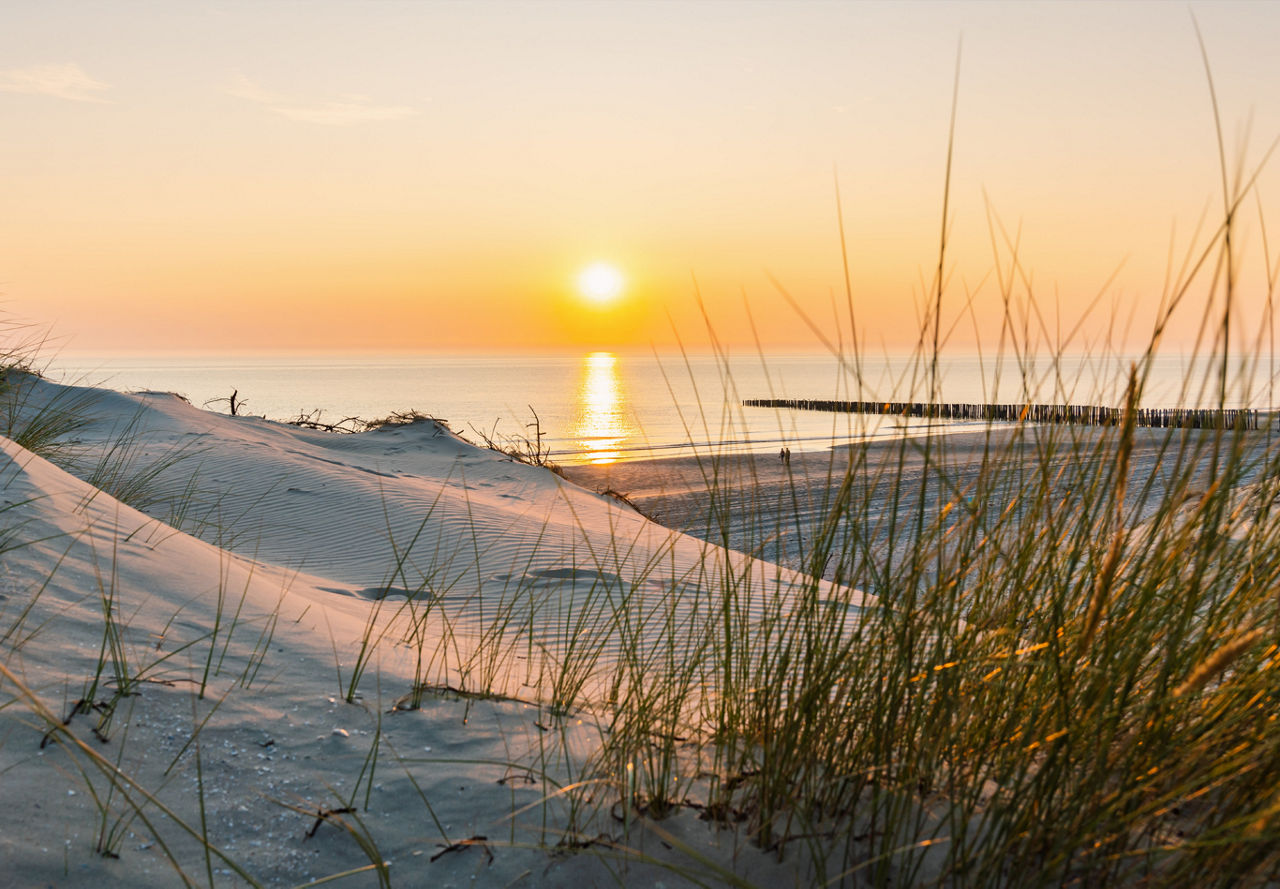 Year-round access to the ocean is an unbeatable perk of having a public beach close by. There is something quite invigorating about feeling the cool breeze of salty air on your face on a wintery afternoon or waking up to see the sunrise on a summer's day. Fresh air for the whole family is also a great benefit and whether you live by yourself, with an entire family or a little four-legged friend the advantages of sea-side living apply to all.
Remember, finding a home with Greystar significantly improves your chances of living in a pet-friendly apartment, and for those fortunate enough to be a pet parent the importance of living near a large outdoor space becomes a key priority. Search for a dog friendly beach near you and let your pet splash around whilst you take a leisurely stroll or watch on with a good book in hand.
The list of activities you can do when you live near a beach in a Greystar apartment is endless. While we love the sea, if you prefer green spaces to the water, read our article on the benefits of living near a park.
The information presented on or through this Website is made available solely for general information purposes. We do not warrant the accuracy, completeness, or usefulness of this information. Any reliance you place on such information is strictly at your own risk. We disclaim all liability and responsibility arising from any reliance placed on such materials by you or any other visitor to this Website, or by anyone who may be informed of any of its contents. Any reference to amenities, services, rules, policies, or procedures at a Greystar apartment community is general in nature, and each Greystar apartment community may have amenities, services, rules, policies, and procedures that differ from those referenced on this Website. Please consult with your Greystar apartment community for the exact amenities, services, rules, policies, or procedures applicable.
This Website may include content provided by third parties, including materials provided by other users, bloggers, and third-party licensors, syndicators, aggregators, and/or reporting services. All statements and/or opinions expressed in these materials, and all articles and responses to questions and other content, other than the content provided by Greystar, are solely the opinions and the responsibility of the person or entity providing those materials. These materials do not necessarily reflect the opinion of Greystar. We are not responsible, or liable to you or any third party, for the content or accuracy of any materials provided by any third parties.