3 Reasons Why Summerwell is Perfect for Growing Families
Apartments and Communities
August 2, 2023
Good place. Happy space. Meet Summerwell, your front door to happiness.

As a part of Greystar's commitment to providing exceptional living experiences, we proudly present Summerwell - our brand dedicated to single-family rental homes. Our aim is to create a compelling housing option that caters to residents' priorities and needs. Here are just a few of the advantages to renting a Summerwell home:



1. More Privacy and Room

Summerwell homes offer a higher level of privacy compared to apartment living, providing residents with their own separate dwellings, ensuring minimal noise and disturbances from neighbors. The floor plans were thoughtfully curated with ample space in mind from the very beginning. Within Summerwell communities, you'll find a variety of floor plans, including three, four, and five bedrooms, all with a mission to provide more living space for residents and their families to spread out comfortably.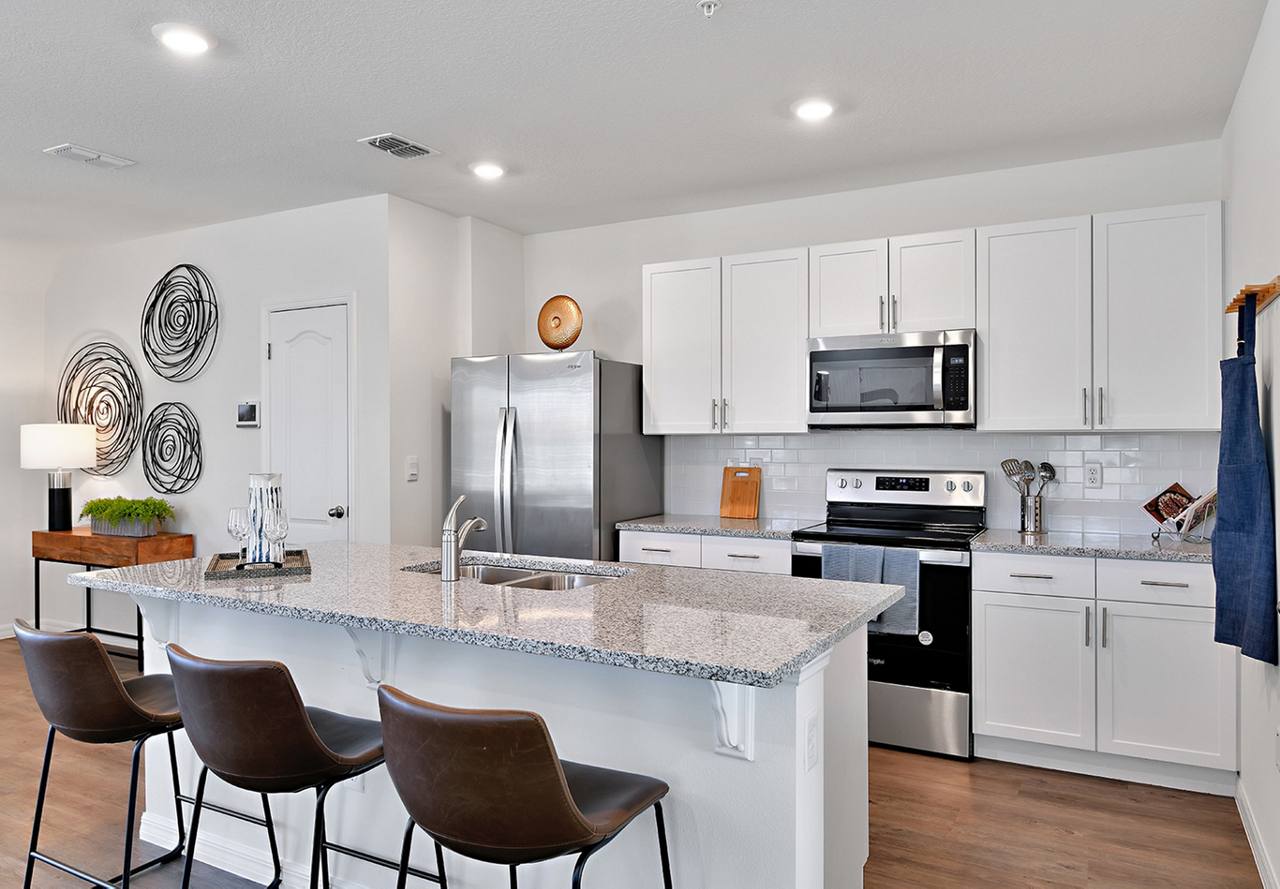 2. Outdoor Spaces and Shared Amenities

Living at Summerwell gives its' residents the perk of having their own outdoor space, creating a personal oasis for relaxation and outdoor activities. We listened to the priorities expressed by current single-family home renters and purposefully incorporated those preferences into the community layouts, bringing their visions to life.

Summerwell gives residents the best of both worlds. Our communities offer shared amenities for recreation and relaxation such as a pool, cabanas, and walking paths.



3. Adaptable for Any Stage of Life

In various life stages, individuals will find renting a single-family home to be a versatile option, granting them greater flexibility. A Summerwell home is perfect for those yearning for the independence of homeownership but prefer the ease of rental living.

Aspiring homeowners can transition from traditional apartment living and open the door to a starter home. Growing families can find the space they need in a community where they can flourish. Homeowners who find themselves requiring less space can free themselves from the burdens of homeownership and can discover the carefree and convenient lifestyle that renting offers.

Make Summerwell your good place and your happy space. Enjoy the practicality and sense of belonging that rental living brings with an extra touch of privacy. Embrace the warmth of community, let go of the chaos, and live brightly with Summerwell.
Discover Home with Greystar

Greystar is a global leader in investment, development, and management of rental housing properties. Our portfolio has grown to encompass a variety of housing types, serving residents across many walks of life. The Greystar Family of Brands are curated to tell the Greystar story, deliver on our standard of excellence, and meet the needs of our residents.

Learn more about our family of brands and discover what it means to call Greystar home.



The information presented on or through this Website is made available solely for general information purposes. We do not warrant the accuracy, completeness, or usefulness of this information. Any reliance you place on such information is strictly at your own risk. We disclaim all liability and responsibility arising from any reliance placed on such materials by you or any other visitor to this Website, or by anyone who may be informed of any of its contents. Any reference to amenities, services, rules, policies, or procedures at a Greystar apartment community is general in nature, and each Greystar apartment community may have amenities, services, rules, policies, and procedures that differ from those referenced on this Website. Please consult with your Greystar apartment community for the exact amenities, services, rules, policies, or procedures applicable.

This Website may include content provided by third parties, including materials provided by other users, bloggers, and third-party licensors, syndicators, aggregators, and/or reporting services. All statements and/or opinions expressed in these materials, and all articles and responses to questions and other content, other than the content provided by Greystar, are solely the opinions and the responsibility of the person or entity providing those materials. These materials do not necessarily reflect the opinion of Greystar. We are not responsible, or liable to you or any third party, for the content or accuracy of any materials provided by any third parties.