Summer in the City: Greystar Mexico
For Residents
August 4, 2021
The summer is hot and we're continuing our Summer in the City series featuring the some of the most amazing cities to live in the world. This edition focuses on Guadalajara, Mexico - the vibrant capital city of Jalisco boasting incredible city experiences and cultural heritage. Discover just why the city is so charming and learn why expats and locals alike love its atmosphere.

Discover Guadalajara: The City of Roses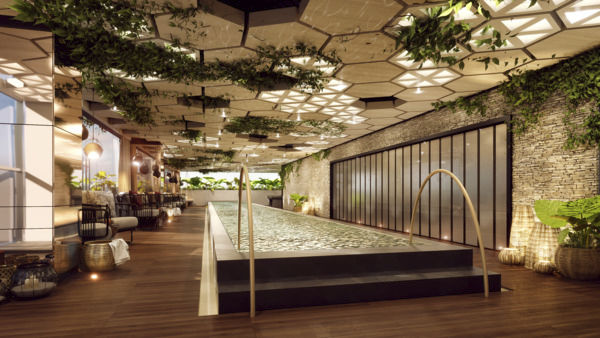 Guadalajara offers a big city feel with a local hometown vibe. While the city offers two metro lines for commutes, most opt to travel by foot. Many must-see attractions, including the Guadalajara Cathedral, Templo Expiatorio del Santisimo Sacramento and Museo Cabanas, are in the heart of the city surrounded by local cafes, restaurants and shops. Best yet, major employers, including Oracle, Intel, HP, Amazon and IBM, all have major R&D and programming facilities within Guadalajara as well.

Experience Stratto Americas

Avenida Las Americas 1254 Col. Country Club Guadalajara, Jalisco Guadalajara 44610
Greystar's Stratto Americas urban luxury apartment residences offer stunning city views and sophisticated city living experiences. With lavish amenities, including 21-stories of unparalleled views, open kitchen layouts, a personal concierge, cutting edge fitness center and aqua lounge, there is so much to experience within Stratto Americas 219 residences. Greystar has even gone the extra mile to customize application requirements and packages to meet the needs of all future residents whether you're local, international or in the corporate workforce. Learn more about Stratto Americas.

What is Expat Living?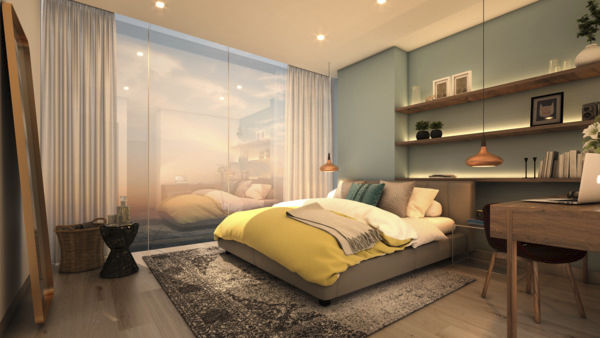 If you're not a Guadalajara native, you may be wondering "What is expat living?" An expatriate, nicknamed by post as an expat, is someone who lives and works in a country outside their country of citizenship or is an individual who has relinquished citizenship in their home country to become a citizen of another. Guadalajara is home to an estimated 50,000 expats and offers a warm, welcoming community to those looking for a new space, friends and place to call home. If you would like to connect to the Guadalajara expat community, the American Society of Jalisco (in operation since 1945), offers many networking events and classes with people of all ages, professions and interests. Additionally, the global professional organization for professional development and business networking InterNations has a chapter in Guadalajara with members who have come from across the world.

Greystar Latin America is bringing the heat to a fully integrated approach to apartment living in Latin America, with a presence in Guadalajara, Mexico City, Santiago and São Paulo, making it no wonder why Greystar is named the Global Leader in Rental Housing™. To discover more incredible cities to live in around the world, visit Greystar @Home blog's Summer in the City series surrounding top apartment communities in the United States and across Europe. To find your next home, visit Greystar's Apartment Search.
The information presented on or through this Website is made available solely for general information purposes. We do not warrant the accuracy, completeness, or usefulness of this information. Any reliance you place on such information is strictly at your own risk. We disclaim all liability and responsibility arising from any reliance placed on such materials by you or any other visitor to this Website, or by anyone who may be informed of any of its contents. Any reference to amenities, services, rules, policies, or procedures at a Greystar apartment community is general in nature, and each Greystar apartment community may have amenities, services, rules, policies, and procedures that differ from those referenced on this Website. Please consult with your Greystar apartment community for the exact amenities, services, rules, policies, or procedures applicable.
This Website may include content provided by third parties, including materials provided by other users, bloggers, and third-party licensors, syndicators, aggregators, and/or reporting services. All statements and/or opinions expressed in these materials, and all articles and responses to questions and other content, other than the content provided by Greystar, are solely the opinions and the responsibility of the person or entity providing those materials. These materials do not necessarily reflect the opinion of Greystar. We are not responsible, or liable to you or any third party, for the content or accuracy of any materials provided by any third parties.