Hosting a Big Game Party: Fouls to Avoid
Some parties are perfect at your favorite outdoor bar. The epic ones are perfect right at your apartment. From intimate celebrations with friends to memorable gatherings with colleagues — or any mix of loved ones and work mates — there's always a reason for getting together in the place you call home.
So, where should you start, and what type of party can you host? Get your creative juices flowing while avoiding the numerous party fouls that may pop up during your hosting duties. In this series that kicks off with three parts this week and will continue when big party moments arise, we'll take a look at the different types of soirees you can throw.
THE BIG GAME PARTY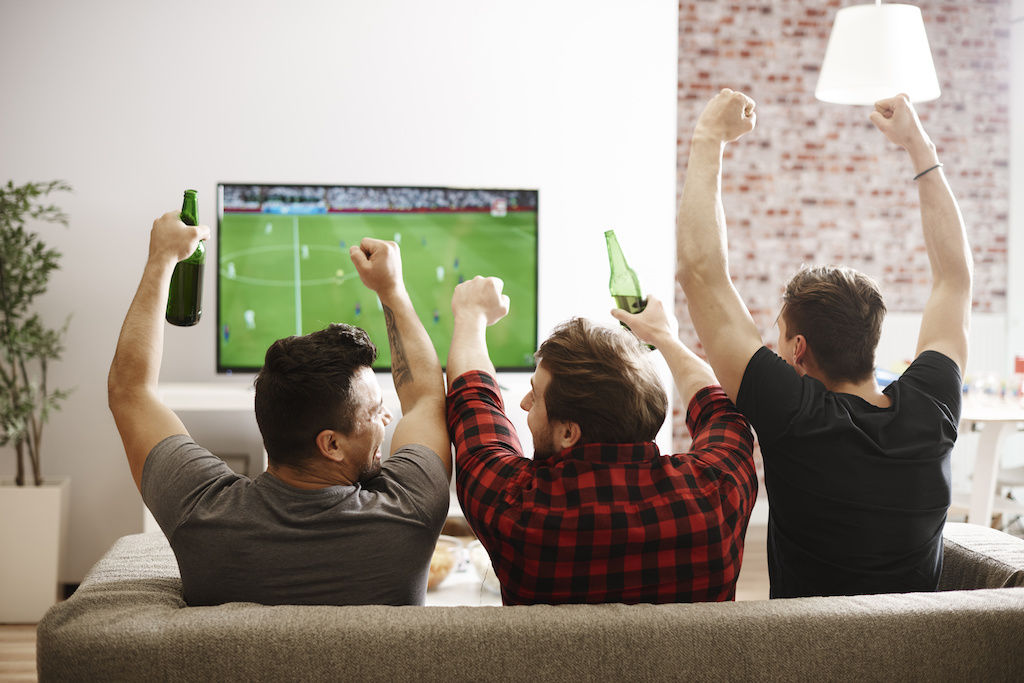 From regular season games to championship series, big game parties for soccer, football, baseball, basketball, tennis and hockey are a fun celebration that can be hosted in the comfort of your apartment. With ample seating and your personal TV, you can catch every heart-pounding moment without dealing with crowds and expensive food. This gathering centers around the TV and follows a strict time table. With various factors such as timeouts, overtimes and delays of game (soccer doesn't have many of those, but we're talking about sports games in general), the party goes as long as the game does. So, make sure regardless of where everyone is sitting, they can see the TV and access the food.
TV size matters. A 55-inch TV will ensure that everyone has the perfect view. The good news is there are a host of options.

Ample table space is required to accommodate trays of food, beverages and snacks.

Because of how long the party may run, it is a good idea to encourage your guests to bring additional snacks.

The best food for this kind of event should be handheld and in copious amounts. Think wings, hot dogs and burgers.

Ensure you have enough chairs to accommodate your guests.

Plan for messes and get ready to clean up any leftovers.
Party foul: The biggest party foul you can commit is running out of food and beverages. The last thing you want is to realize halfway through the game or match that you've run out of snacks and need to do a Hail Mary run to the store. "People are happy when a party has food and drinks. Without that, you run the risk of giving your guests a reason to leave," says Patrick Ledesma, the director of Georgetown University's Student Centers. Over the years, Ledesma has helped coordinate many events. Through his experiences, he says the first step in to planning any kind of gathering is determining who or what the party is for.
Community courtesy: Notify your neighbors that you'll be having guests over and that the TV volume — and noise level as a whole with cheering and yelling at the TV — might be higher than normal. Avoid actions such as excessive stomping and jumping up and down when your team scores. A direct conversation isn't always necessary for this situation, but a letter attached to their door can make all the difference and prevent an unnecessary disturbance.
Any size apartment can house your closest friends and family. Join us tomorrow as we offer tips on indoor dinner parties, great to host during the hot summer months.