Orange County is Calling: Live Near These Top Destinations
For Residents
August 28, 2019
It's no surprise that people love living in Orange County, California. From the surfing and stunning beaches to professional sports teams and world-famous theme parks, Orange County is 950 square miles of cities and landmarks that feature something for everybody.

Whether you're already an Orange County resident or moving to Southern California for the first time, there are several Greystar apartment communities to call home throughout the area. Figure out which spot in the O.C. is right for you by checking out the top attractions all across this iconic location.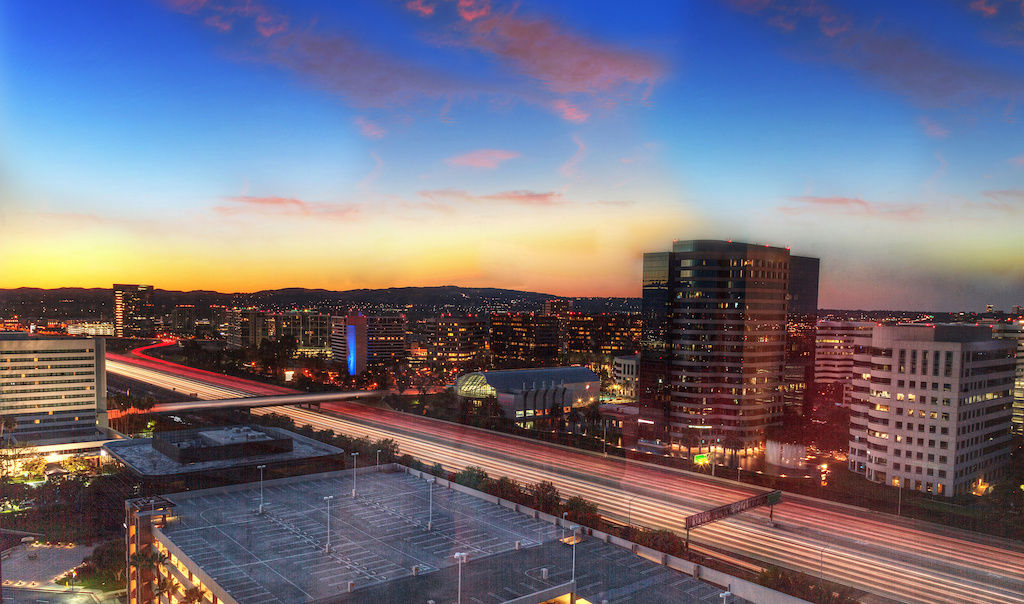 Inspiration in Irvine

Located in the heart of Orange County, Irvine is brimming with popular shops, restaurants, golf courses and parks. One of the city's hottest hangouts is Irvine Spectrum Center, a premier entertainment destination with several of the area's hottest restaurants, including Javier's and Habana, as well as an array of popular retailers. This attraction also features an improv theater, an upscale movie theater, a Ferris wheel and Dave and Buster's. It's the perfect spot for a date night! Irvine is also home to University of California, Irvine, meaning you can attend a variety of exciting events, including music performances and sporting events, throughout the year.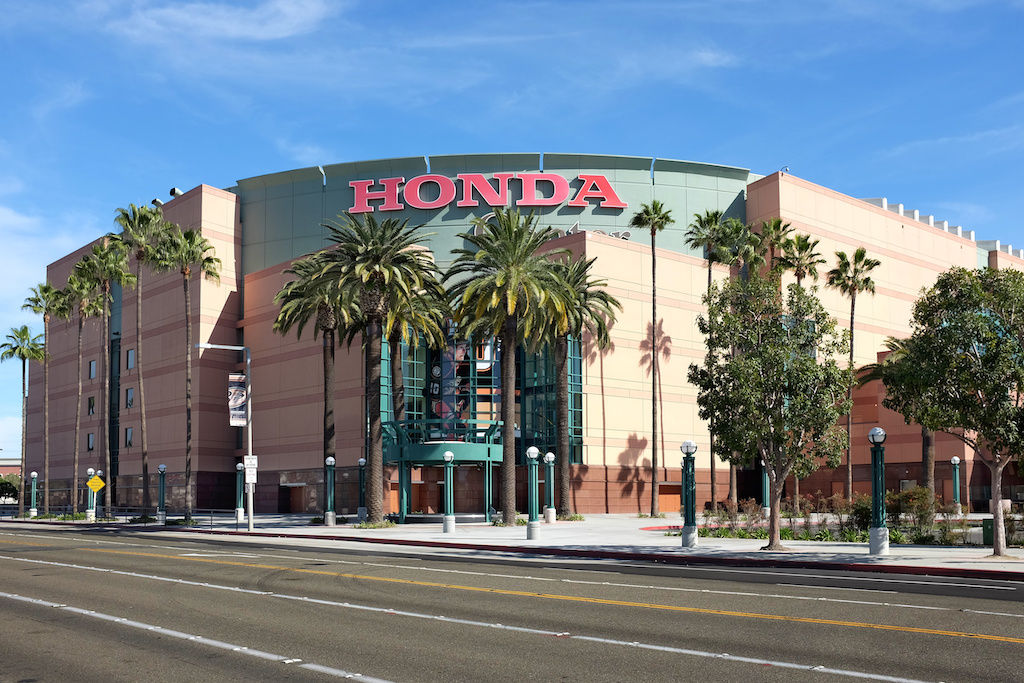 Exploring Tustin, Orange and Anaheim

The entertainment possibilities are virtually endless when you're on the north side of Orange County. Its prime location near Los Angeles gives you a real taste of life in Southern California. Start your morning at Snooze an A.M. Eatery in Tustin, and where you can enjoy a number of delicious breakfast dishes while sipping one of their signature morning cocktails. Next, you can take a stroll through Downtown Disney, located a short drive from Angel Stadium and the Honda Center, or go to lunch at the Anaheim Packing District, a hip, indoor, two-story food court. In the evening, attend an event at Chapman University, hit up Trader Sam's, a hidden tiki bar on the Disney lot, or visit one of the area's breweries, including Noble Ale Works, Barley Forge, Backstreet Brewing and Karl Strauss.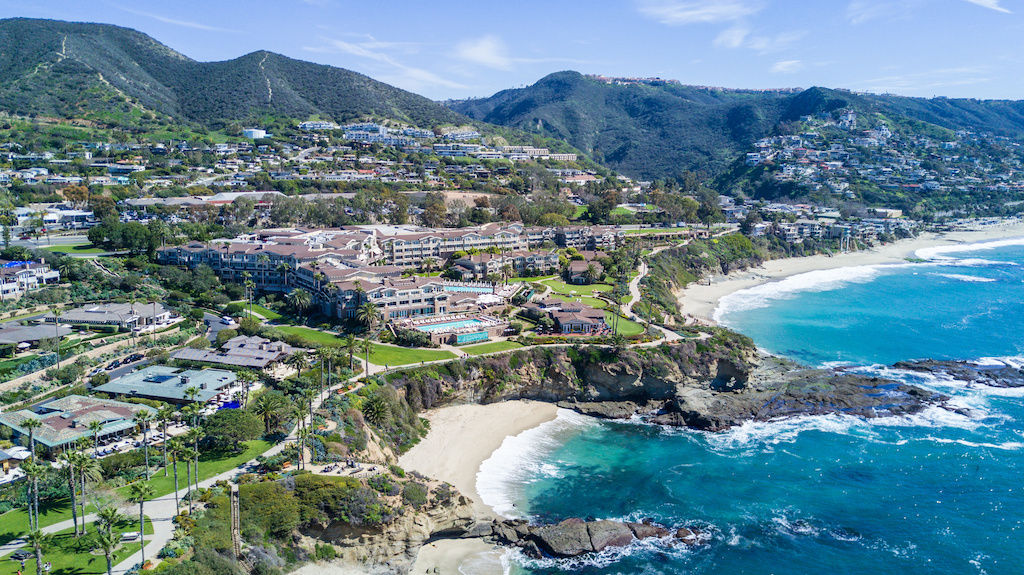 Basking in Laguna Beach

Positioned on the coast, almost halfway between Los Angeles and San Diego, Laguna Beach boasts stunning beaches and waves on one side and protected wilderness on the other – making it ideal for all types of outdoor lovers. Foodies and brunch lovers will also feel at home in Laguna Beach, with popular local spots including The Deck, Las Brisas, The Rooftop Lounge and Carmelita's. Every year, the city hosts the Sawdust Art & Craft Festival, inviting all locals and visitors to let out their inner artist.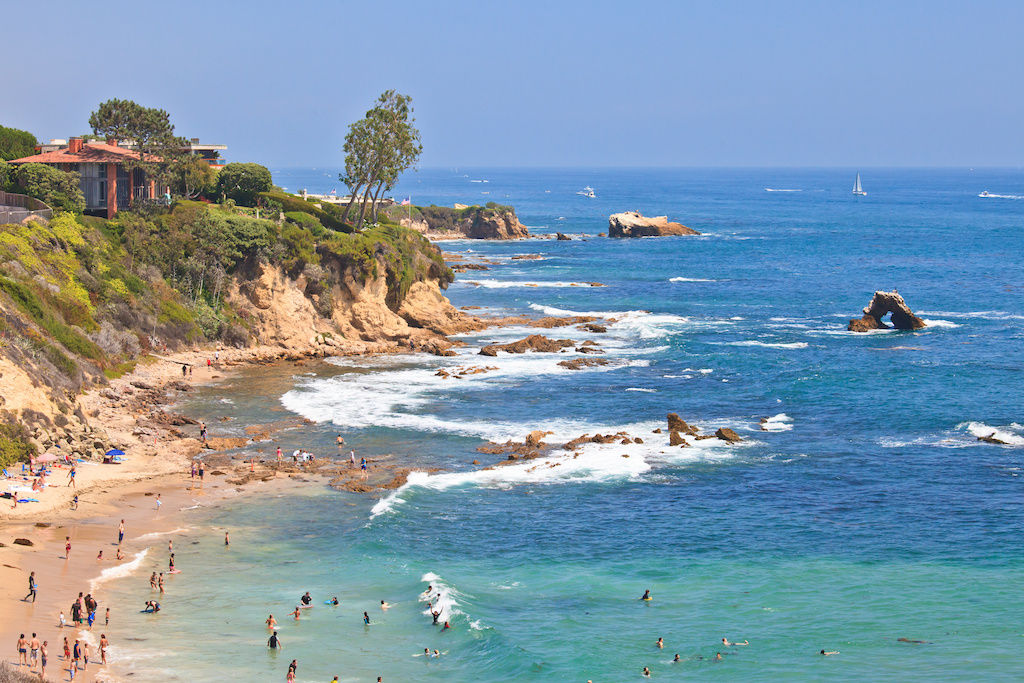 Fresh Finds in Newport Beach

Newport Beach is one of California's most popular coastal towns and is just moments from the city of Costa Mesa, another top destination for Orange County living. Not only is Newport Beach home to Balboa Island, where Arrested Development was filmed, it offers endless fun in the sun. The Balboa Peninsula is a three-mile stretch of entertainment along the shore. Featuring several bars and local watering holes, it's popular among young adults, and it's also a great place to find water sport rentals. With so many distinct neighborhoods, you'll never run out of places to shop and dine. Some popular hotspots include Fashion Island and Sol Mexican Cocina, located in the heart of the city.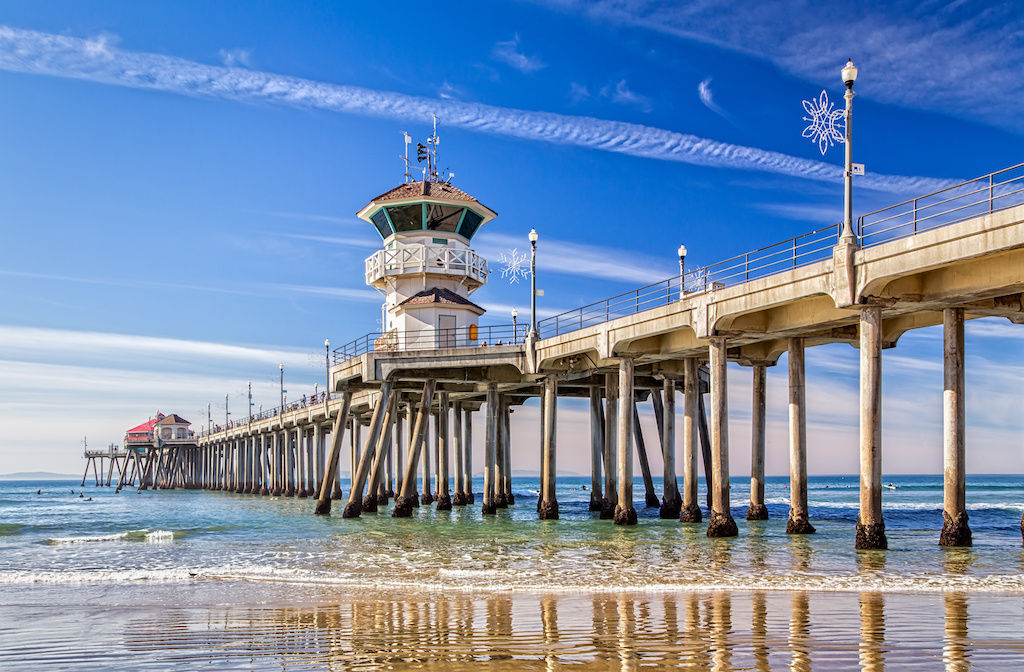 Ride the Waves in Huntington Beach

The waves rule here. With the 121-acre Huntington State Beach, the city is one of the best places for surfing in all of Southern California. Other outdoor activities you can partake in include swimming, fishing and hiking. Every year, the world's largest surf competition takes place in Huntington Beach, and admission is completely free to the public. Named after a surfing legend, Duke's is a popular seafood restaurant just steps from the pier, and represents just a taste of all the city has to offer. To experience the local feel, head to the street fair and farmers market that take place every Tuesday night – a great way to get involved in the community.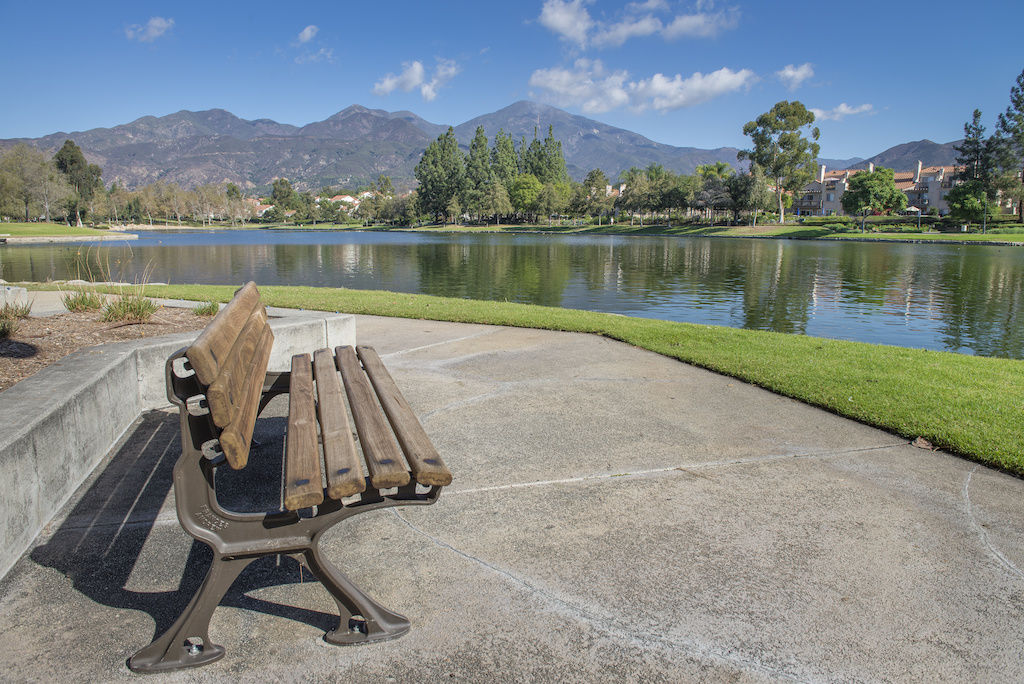 Escape the Everyday in Rancho Santa Margarita

Rancho Santa Margarita and its surrounding cities are located at the base of beautiful peaks and just moments from miles of trails in Whiting Ranch Wilderness Park, Limestone Canyon Regional Park and O'Neill Regional Park. So, if you prefer land over water, you could make your home among stunning scenery that's still within close proximity to all the shopping and dining you desire. You can even discover many hidden gems in the area, such as Rancho Las Lomas, where you can enjoy a glass of wine and discover a zoological garden.

Other Blog Posts You Might Be Interested In
The information presented on or through this Website is made available solely for general information purposes. We do not warrant the accuracy, completeness, or usefulness of this information. Any reliance you place on such information is strictly at your own risk. We disclaim all liability and responsibility arising from any reliance placed on such materials by you or any other visitor to this Website, or by anyone who may be informed of any of its contents. Any reference to amenities, services, rules, policies, or procedures at a Greystar apartment community is general in nature, and each Greystar apartment community may have amenities, services, rules, policies, and procedures that differ from those referenced on this Website. Please consult with your Greystar apartment community for the exact amenities, services, rules, policies, or procedures applicable.

This Website may include content provided by third parties, including materials provided by other users, bloggers, and third-party licensors, syndicators, aggregators, and/or reporting services. All statements and/or opinions expressed in these materials, and all articles and responses to questions and other content, other than the content provided by Greystar, are solely the opinions and the responsibility of the person or entity providing those materials. These materials do not necessarily reflect the opinion of Greystar. We are not responsible, or liable to you or any third party, for the content or accuracy of any materials provided by any third parties.