Enjoying Life to the Fullest in Salt Lake City
For Residents
November 26, 2019
Every major city has a well-known and often distinctive vibe. But there's always more to discover if you look hard enough. Salt Lake City, in particular, has a lot to offer, both as a place to visit and as a place to put down roots. From lush scenery and exciting events to endless shopping, dining, and culture, Salt Lake City has so much to explore and enjoy day after day, year after year.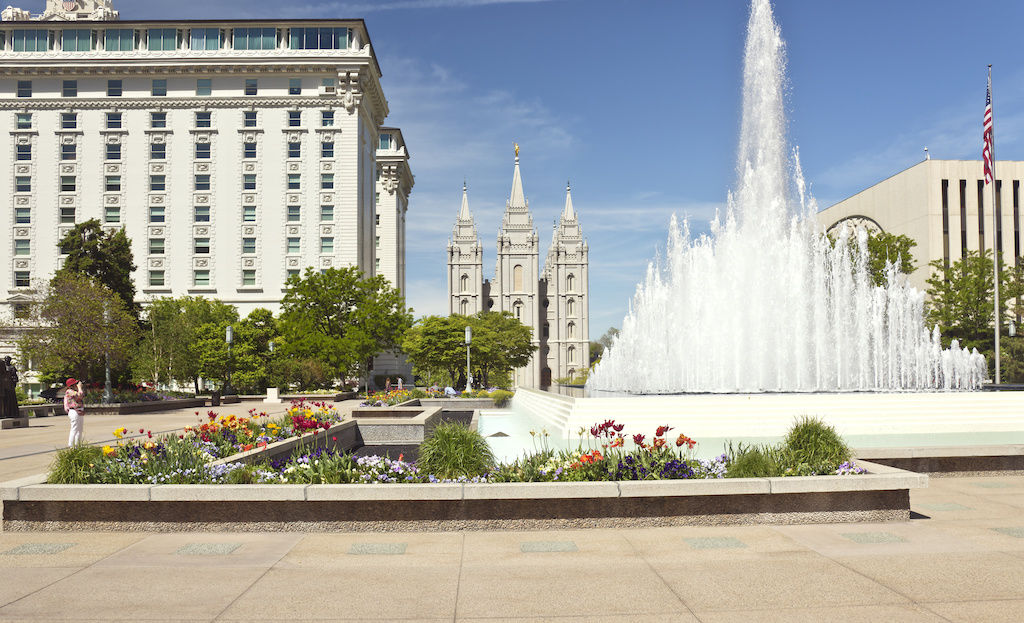 Outdoor Opportunities
Living in Salt Lake City means you'll have ample opportunities to get outside, making it a top destination for nature lovers. Located in the Salt Lake Valley, the city is bordered by the Wasatch Mountains to the east and the Oquirrh Mountains to the west. The Great Basin surrounds the entire area. These features plus the nearby Great Salt Lake are exciting destinations for outdoor activities where you can enjoy the area's varied climate and four distinct seasons.

The Great Salt Lake Park and Marina are excellent for boating under sparkling daytime or glittering night skies. You'll also find renowned ski resorts, including Brighton, Solitude, Alta, and Snowbird, which are all within a short drive of downtown Salt Lake City. Many resorts even host concerts, festivals, and other outdoor activities in the warmer months.

Traveling outside of the city for a nature fix, however, isn't always necessary. Right in town, residents can find the city's famous Temple Square, which is made up of two open city blocks of lush, green space. Other urban, scenic parks include the city's second-largest park, Liberty Park, and the stunning Tracy Aviary, where onlookers can feed the birds. For a breathtaking view while staying close to town, take to the Bonneville Shoreline Trail, a network of paths ideal for hiking, running, and mountain biking.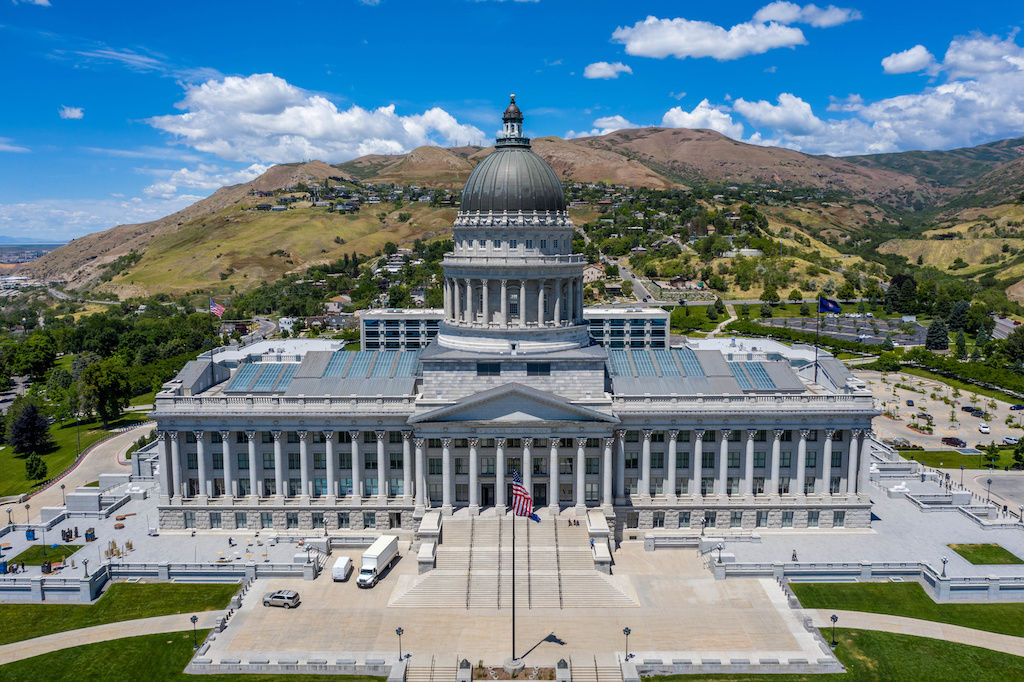 Family-Friendly Features
Salt Lake City is a welcoming destination for families, not only for its natural, scenic elements but for its local attractions fit for a fun day with the fam.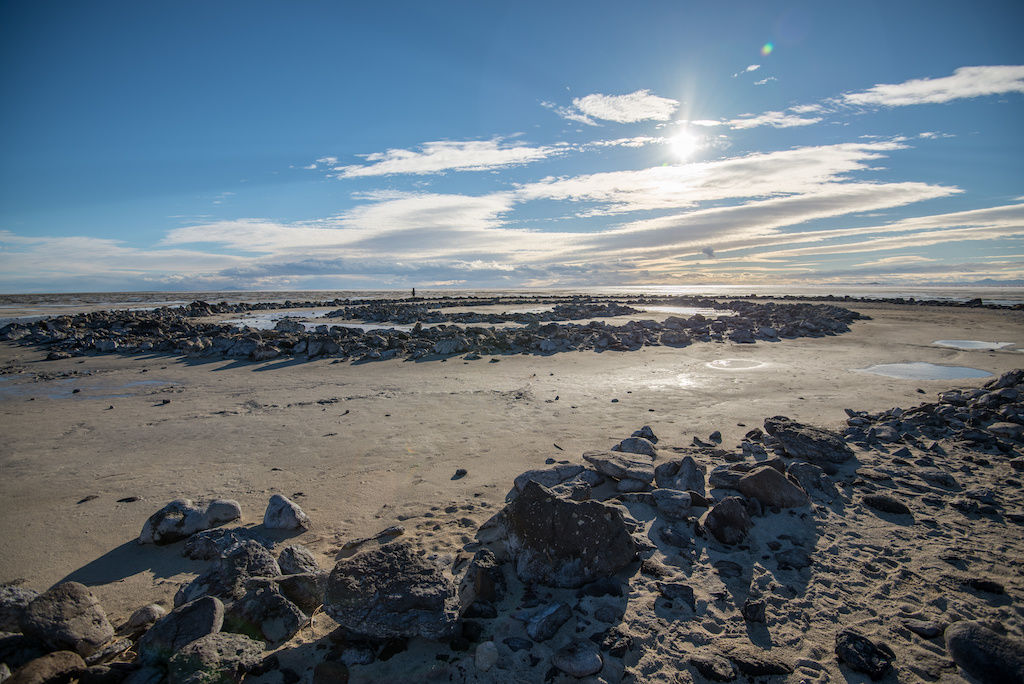 Steeped in Art and History
Meant for families, individuals, and art aficionados alike, Salt Lake City offers art galleries, museums, and other culturally enriching experiences to pique your interests.

The popular Salt Lake Gallery Stroll is a free monthly tour of art spaces all over town and features ceramics, painting, and mixed-media work — a way to see the depth of art culture in the city all at once. Visit the University of Utah's Utah Museum of Fine Arts. This museum is a leading exhibitor of land art in which artists perform site-specific works that link nature and aesthetics.

People often marvel at Robert Smithson's famous Spiral Jetty, which was created from mud, salt crystal, and water near Rozel Point on the northwestern shore of the Great Salt Lake. The jetty, which was built in 1970, remains there today, an artistic relic from the past. For a deeper dive into history, visit the Natural History Museum of Utah in the University-Foothill neighborhood or the Brigham Young Historic Park, which commemorates a leader in The Church of Latter-day Saints and an early settler of the Western United States.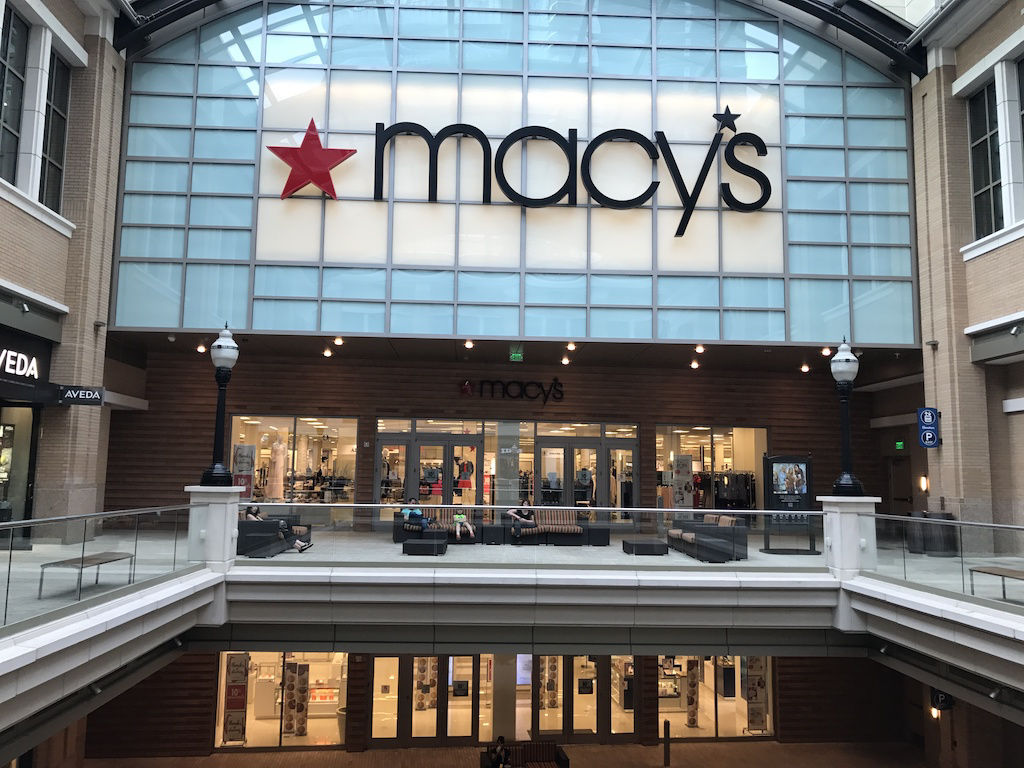 Salt Lake Shopping
Expect a superior shopping experience while staying in Salt Lake City. From luxury retail to many mixed-use developments, this city never falls short of opportunities for proper retail therapy.

The mesmerizing City Creek Center is the premier shopping and dining destination in Salt Lake City. It features a fully retractable glass roof, hourly fountain shows, waterfalls, and a sparkling creek that runs through the entire facility. It's an all-encompassing experience that will have you leaving with your hands full.

For those who don't want to choose between shopping and entertainment, The Gateway is your place. This eclectic, mixed-use shopping and entertainment development is in the heart of downtown Salt Lake City and offers game-centered fun at places like Punch Bowl Social and Dave & Buster's, as well as theatrical entertainment at Wiseguys Comedy Club and Larry H. Miller Megaplex Theatre. Other attractions at The Gateway include The Depot, Discovery Gateway Children's Museum, and Clark Planetarium.

Visit Trolley Square for a charming shopping experience, where you'll find a Whole Foods Market, Williams-Sonoma, Pottery Barn, Pottery Barn Kids, plus 80 unique shops and restaurants, all set up in charming trolley-car barns.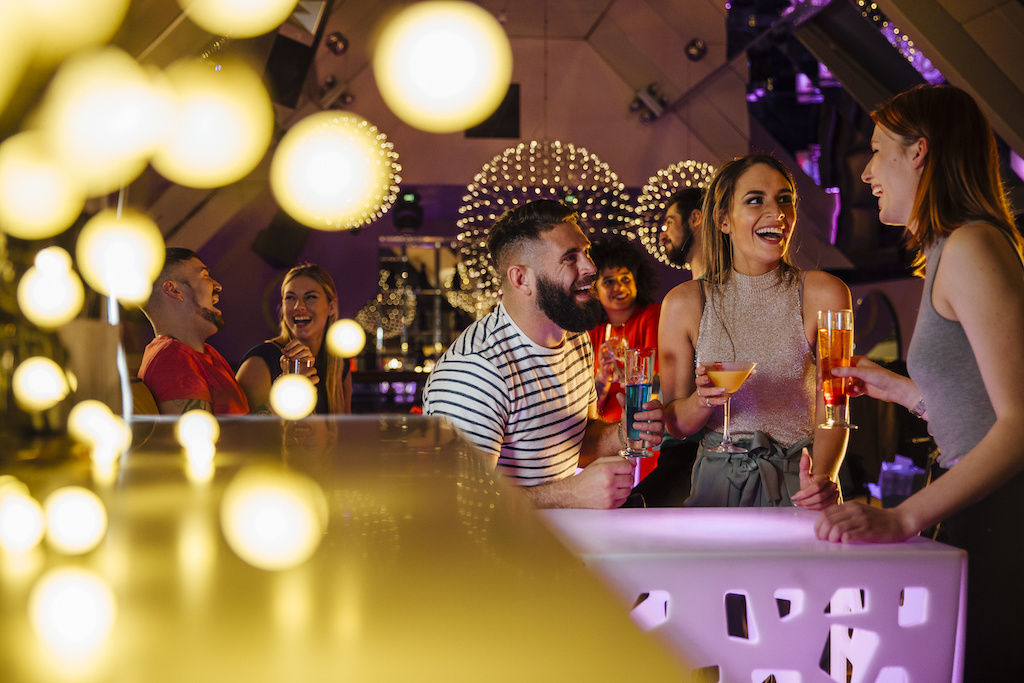 A Knack for Nightlife & Dining
Whether you're looking for a night out in the offbeat neighborhoods of Sugar House and Central City, or ready for a night of dancing downtown, Salt Lake City has something for everyone.

Red Rock Brewing Company and Squatters Bub Brewery are two popular breweries where you can eat a multicourse dinner, watch a football game, catch up with friends, or enjoy a date. They're open as late as any other establishment, and offer clean, open spaces for a relaxing evening.

As for Salt Lake City's top dining destinations, add these to your list:
R&R BBQ: Popular for ribs, pulled pork, and chopped brisket, this restaurant with eight locations has some of the best barbecue in town. It's widely regarded as one of the best restaurants in Salt Lake City.


The Protein Foundry: For those who are health-conscious and hungry, this is a top pick in Salt Lake City and has three convenient locations (South Jordan, Cottonwood Heights, and Draper). Drop by for one of the many refreshing items on the menu, including acai bowls, gourmet toasts, and Greek yogurt bowls.


Sweet Lake Biscuits & Limeade: This locale is a must for brunch. With a variety of breakfast options to choose from, such as organic wheat pancakes and open-face sourdough toast with asparagus, egg, and parmesan, you'll be well-fed at the start of your day.


Red Iguana: This restaurant is known for having the best Mexican food in Salt Lake City. It's a must-visit for those looking for a local favorite. Try the #1 selling menu item, their Puntas de Filete a la Norteña, as well as their Tacos Don Ramon and the Red Iguana combination plate.


Pretty Bird Chicken: Opened by Chef Viet Pham (Iron Chef winner and former Chef at Forage), this vibrant, fast-casual restaurant features one main thing: hot chicken. It's said that you can't go wrong with either the fried chicken sandwich or the quarter bird. However, it's recommended that first-timers try the fried chicken sandwich with a side of crinkle-cut fries.


Settebello Pizzeria Napoletana: When owners Mike Brooks and Brad Otton lived in Italy, they learned the art of authentic Italian pizza and brought it back to Salt Lake City. Enjoy their #1 selling pizza, the classic Margherita, or branch out to others on the menu, each pizza a unique work of art.
Events & Festivals
Be a part of the cultural happenings in Salt Lake City, where you can enjoy an array of arts festivals, parades, concerts, and markets all year long.

Each June at Library Square in Downtown Salt Lake City, take part in the Utah Arts Festival, a four-day event featuring 140+ visual artists, 100+ performing arts groups, 18+ culinary artists, along with nearly 80,000 other patrons. It's the largest outdoor multi-disciplinary arts event in Utah, and it has garnered numerous awards internationally, nationally, and locally.

For the whole month of July, join others in the downtown area for The Days of '47 Parade and Rodeo, celebrating the arrival of the first pioneer settlers to the Salt Lake Valley. This occasion features a variety of events such as nominations for Pioneers of Progress awards, a sunrise service, a parade, and a Rodeo Finals at the Maverik Center in West Valley City.

The beloved Red Butte Garden Outdoor Concert Festival takes place in the foothills of the Wasatch Mountains at the 3,000-seat venue, Red Butte Garden Amphitheater. This festival is a great chance to enjoy live performances while taking in the fabulous scenery in the Garden. Find more live music between June and September on Thursday nights, attend the Twilight Concert Series. For the last 25 years, the Salt Lake City Arts Council has made it possible to enjoy a fantastic lineup of live music at Pioneer Park, an event known for its contribution to the city's cultural landscape.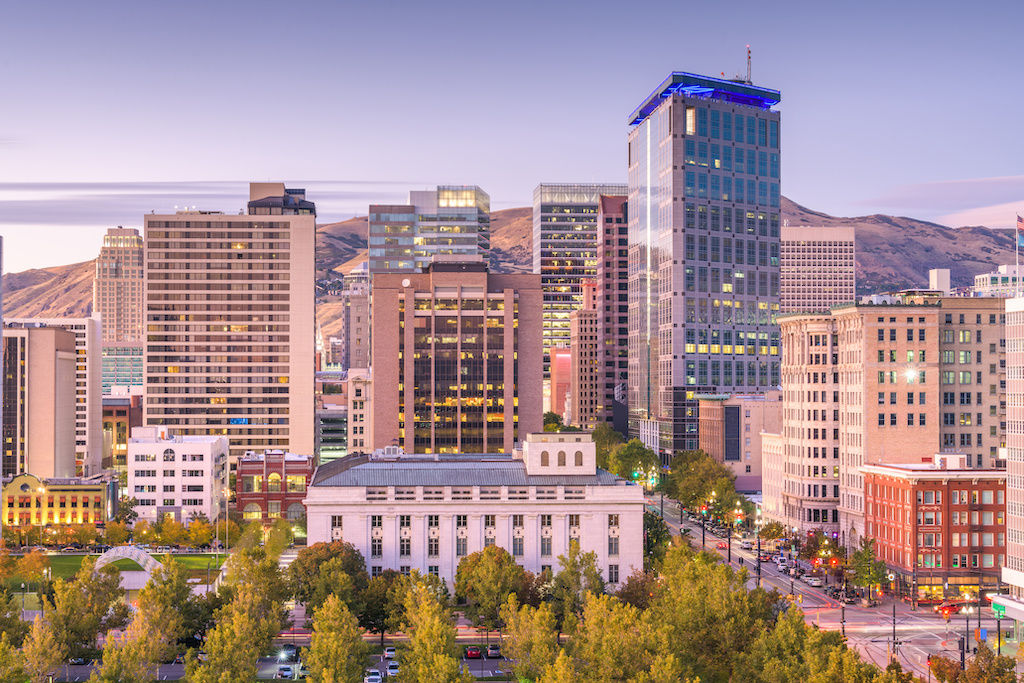 Salt Lake City: A Modern Urban Destination
Utah, as a whole, has seen an increased presence of tech start-ups throughout the state. Residents of Utah take pride in its "Silicon Slopes," which encompass a cluster of information technology, software development, and hardware manufacturing and research firms along the Wasatch Front. These growing numbers of technology communities and centers are gaining status, in particular, from their relationship to or similarity with Silicon Valley. Because of this technological development, Salt Lake City is now a magnet for individuals looking for a modern oasis steeped in innovative thinking and cultural growth in every sense.
Other Blog Post You Might Be Interested In
The information presented on or through this Website is made available solely for general information purposes. We do not warrant the accuracy, completeness, or usefulness of this information. Any reliance you place on such information is strictly at your own risk. We disclaim all liability and responsibility arising from any reliance placed on such materials by you or any other visitor to this Website, or by anyone who may be informed of any of its contents. Any reference to amenities, services, rules, policies, or procedures at a Greystar apartment community is general in nature, and each Greystar apartment community may have amenities, services, rules, policies, and procedures that differ from those referenced on this Website. Please consult with your Greystar apartment community for the exact amenities, services, rules, policies, or procedures applicable.

This Website may include content provided by third parties, including materials provided by other users, bloggers, and third-party licensors, syndicators, aggregators, and/or reporting services. All statements and/or opinions expressed in these materials, and all articles and responses to questions and other content, other than the content provided by Greystar, are solely the opinions and the responsibility of the person or entity providing those materials. These materials do not necessarily reflect the opinion of Greystar. We are not responsible, or liable to you or any third party, for the content or accuracy of any materials provided by any third parties.