Battle of the Barbecue: Tips for You to Become a Master Griller
We've pitted Texas, Kansas City and Nashville against each other during National Barbecue Month. But what if you don't live in these iconic barbecue destinations? We have you covered with some advice that will help transform you from a novice to a grill master in no time.
Here are a few helpful tips that will help you create the most mouthwatering BBQ around: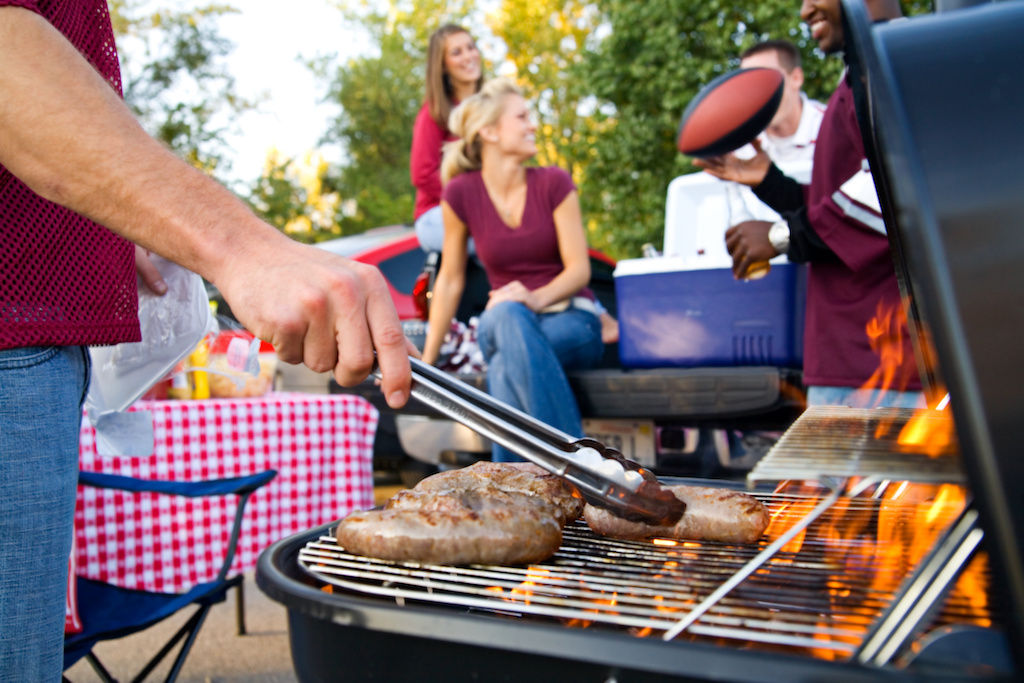 Grill Preparation: Preheat the grill at least 15 minutes before you add your meat. The surface should be 400-450 degrees for high, 350-450 degrees for medium-high, 300-350 degrees for medium and 250-300 degrees for low heat. All degrees are Fahrenheit.
Marinate: Yes, allowing your meat to marinate for a few hours or overnight definitely gives it flavor, but did you know that it also helps prevent the formation of potentially carcinogenic heterocyclic amines (HCAs) when grilling poultry, red meat and fish?
Meat Temperature: The best way to know when your meat is done is to use an instant-read thermometer. Internal temperatures for your food should be:
Steaks, kabobs, ham, pork and lamb: 145-160 degrees (medium rare to medium)

Ribs and hamburger patties, 160 degrees

Chicken and turkey: 165-180 degrees
Rest It: After taking your meats off the grill, let them rest for about 10 minutes on a clean platter or wrapped in foil so juices can redistribute.
Grill Cleanup: Imagine how much your appetite would disappear if you lifted the hood of your community grill and it's covered with the remnants of past barbecues. Don't be that neighbor. Be sure to use a wire grill brush to scrape any meat debris left behind. If you or the community doesn't have one, crumple a sheet of heavy-duty aluminum foil until it's the size of a navel orange and pick it up with your tongues.
By implementing these simple tips, you'll be able to host memorable barbecues from the comfort of your apartment community or backyard. Rather than getting overwhelmed by the vast size of meat that needs to be grilled, take your barbecue step by step and meat by meat. Your barbecuing skills will be in high demand as soon as your party is over.
Greystar's National Barbecue Month Series
The information presented on or through this Website is made available solely for general information purposes. We do not warrant the accuracy, completeness, or usefulness of this information. Any reliance you place on such information is strictly at your own risk. We disclaim all liability and responsibility arising from any reliance placed on such materials by you or any other visitor to this Website, or by anyone who may be informed of any of its contents. Any reference to amenities, services, rules, policies, or procedures at a Greystar apartment community is general in nature, and each Greystar apartment community may have amenities, services, rules, policies, and procedures that differ from those referenced on this Website. Please consult with your Greystar apartment community for the exact amenities, services, rules, policies, or procedures applicable.
This Website may include content provided by third parties, including materials provided by other users, bloggers, and third-party licensors, syndicators, aggregators, and/or reporting services. All statements and/or opinions expressed in these materials, and all articles and responses to questions and other content, other than the content provided by Greystar, are solely the opinions and the responsibility of the person or entity providing those materials. These materials do not necessarily reflect the opinion of Greystar. We are not responsible, or liable to you or any third party, for the content or accuracy of any materials provided by any third parties.