At-Home Date Ideas for Valentine's Day
Lifestyle
February 8, 2023
Valentine's Day is a time to celebrate love and affection. While it's always nice to go out and do something special, sometimes it's just as enjoyable to stay in and have a cozy date at home. There are so many different types of at-home dates you and your partner will both enjoy. Whether you're cooking a special meal or having a spa night, there are plenty of ways to unplug from your phones and make your Valentine's Day celebration memorable.


Build A Fort

There's something so playful and nostalgically fun about building a fort with your partner. Whether you're using blankets, pillows, and furniture to construct a towering fortress or simply draping a sheet over a couple of chairs, the process of building a fort allows you to use your creativity and problem-solving skills.
Once your fort is complete, it becomes a special place for you and your partner to relax, cuddle, snack, and enjoy each other's company. Pick out a few of your favorite movies or TV shows and snuggle up in your fort to watch together. This simple but memorable activity is sure to bring a smile to both of your faces.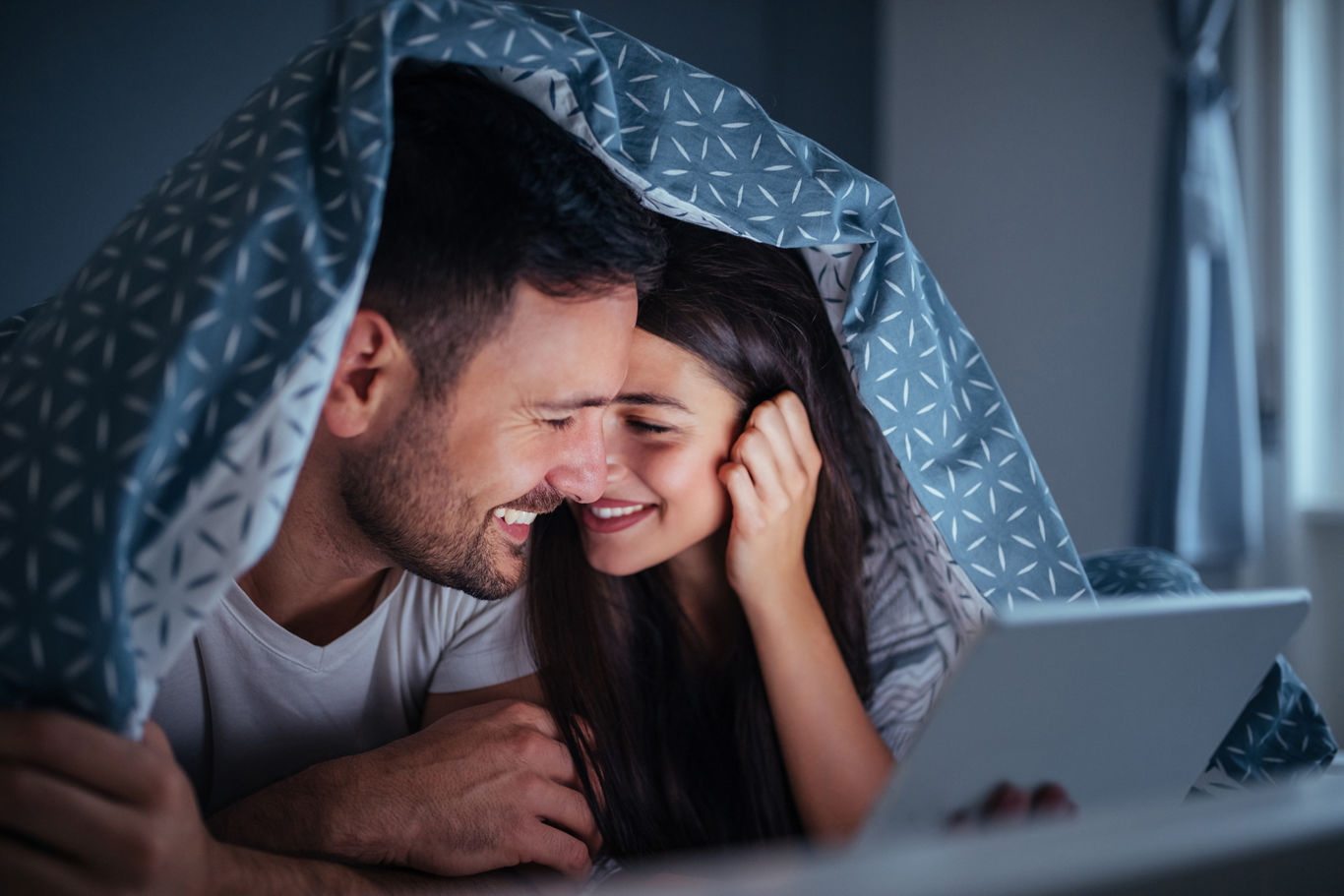 Cook Together

Cooking a meal with your partner is a special opportunity to bond over the shared experience of creating something delicious. Plus, it's a chance to try out new recipes and expand your culinary skills. Whip up a fancy three-course meal or stick to a simple but satisfying dinner.
To make the most of your date, choose a recipe you both like and that isn't too complicated. As you chop, measure, and stir, you can chat and catch up while enjoying the aroma of your creation. So why not set aside time to cook a meal together and savor the experience? You might just find it's one of your new favorite date night activities.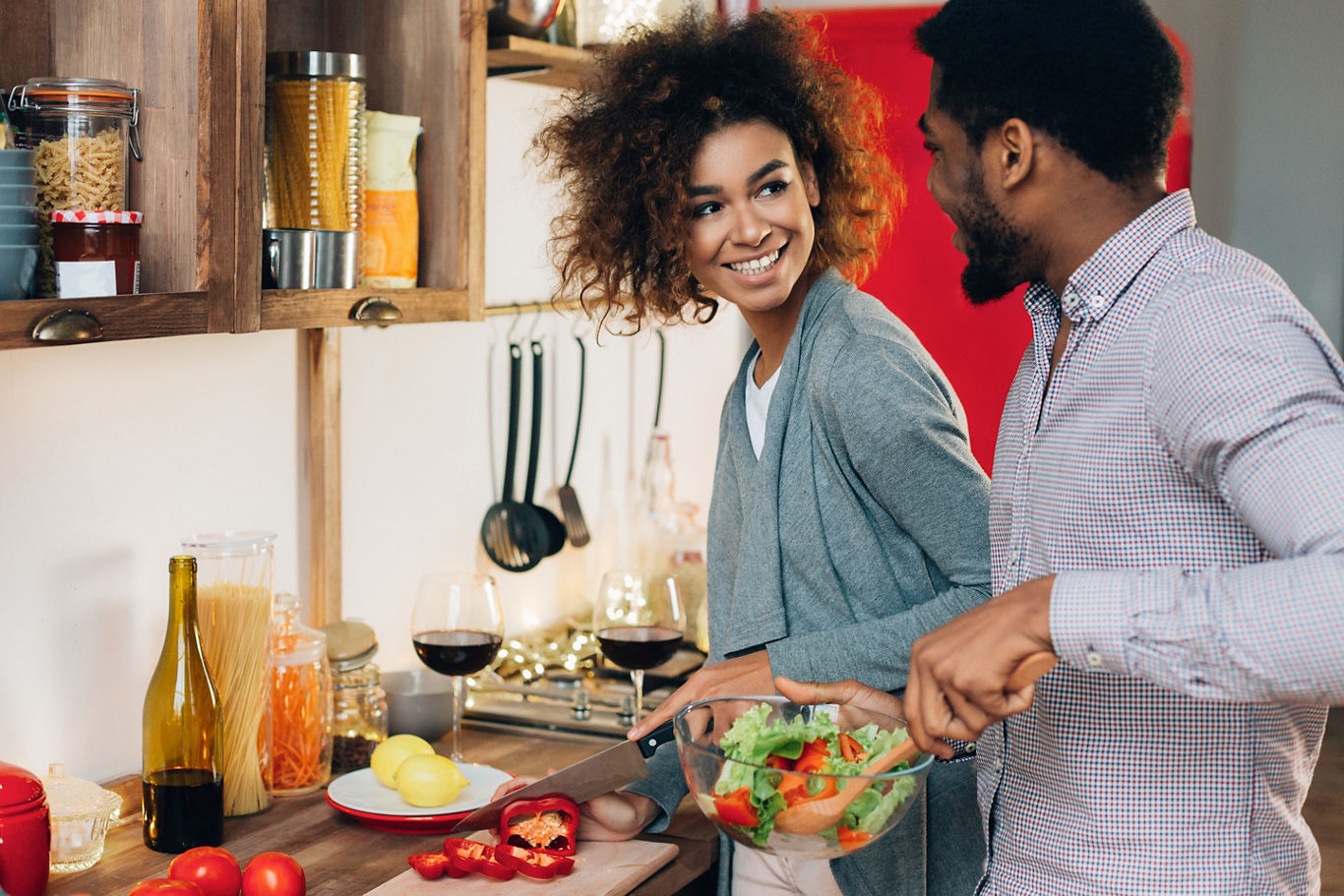 Spa Night

Indulge in luxury with a spa night. Relax and unwind together by pampering yourselves with soothing treatments and rituals. This is a chance to create a peaceful and rejuvenating atmosphere. You may even consider setting up a bubble bath or preparing other relaxing treatments like facemasks or foot soaks.
Set the mood by dimming the lights and burning candles or incense. As you unwind and let go of any stress, you can reconnect with your partner in a relaxed and restful setting. Set aside time to have a spa night with your partner and treat yourselves to some well-deserved relaxation. You'll both leave feeling refreshed and rejuvenated.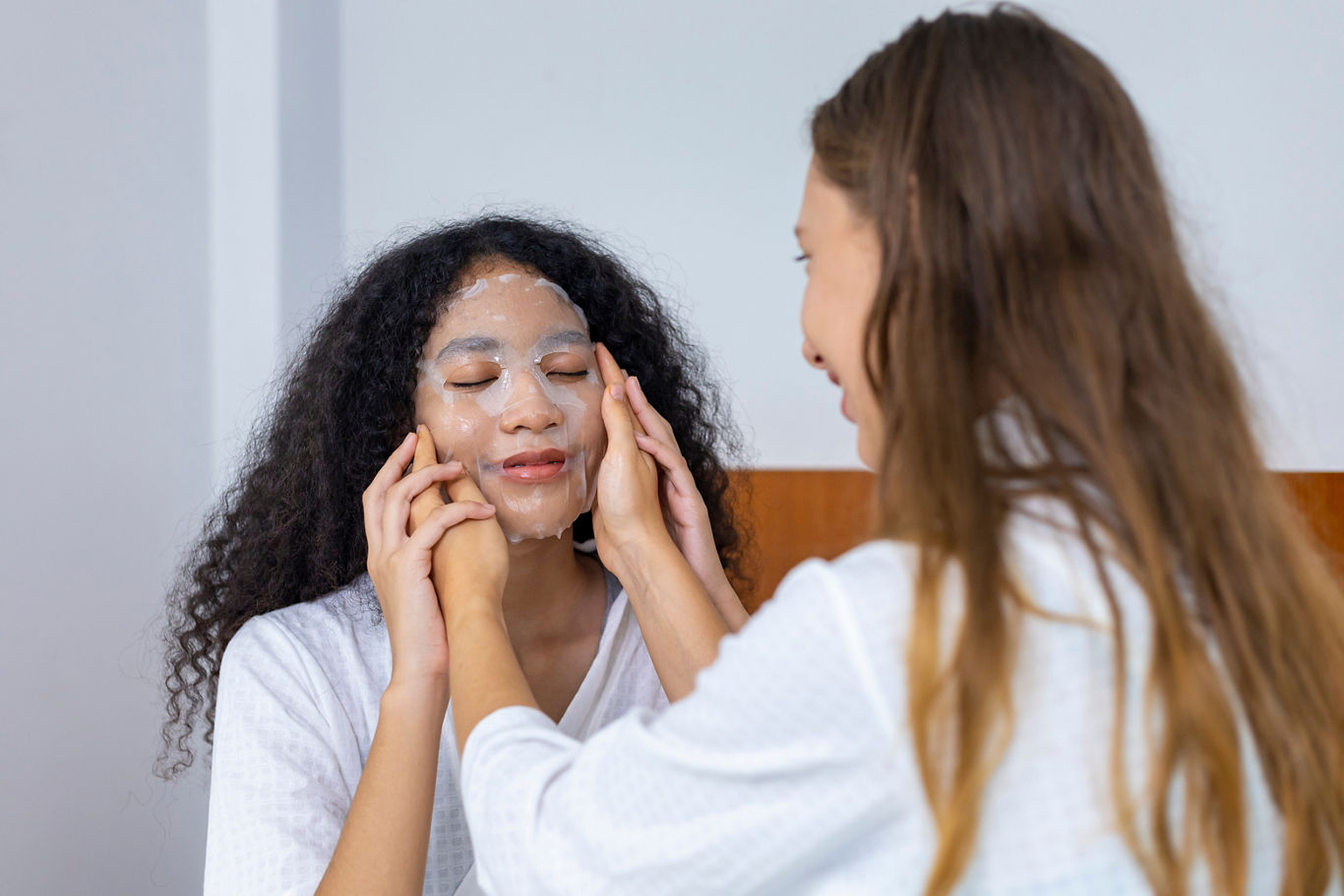 Living Room Picnic

Having a living room picnic with your partner can be a fun and intimate way to spend this romantic holiday. Choose a blanket or tablecloth to spread out on the floor with pillows or cushions to sit on and any food or drinks you want to enjoy. Pack a basket with sandwiches, fruit, and other picnic favorites, or order takeout from a favorite restaurant.
Once you have everything you need, set up your picnic in a cozy spot in your living room. As you eat and drink together, take the time to enjoy each other's company and have a conversation. You could even play soft music or light candles to add to the ambiance.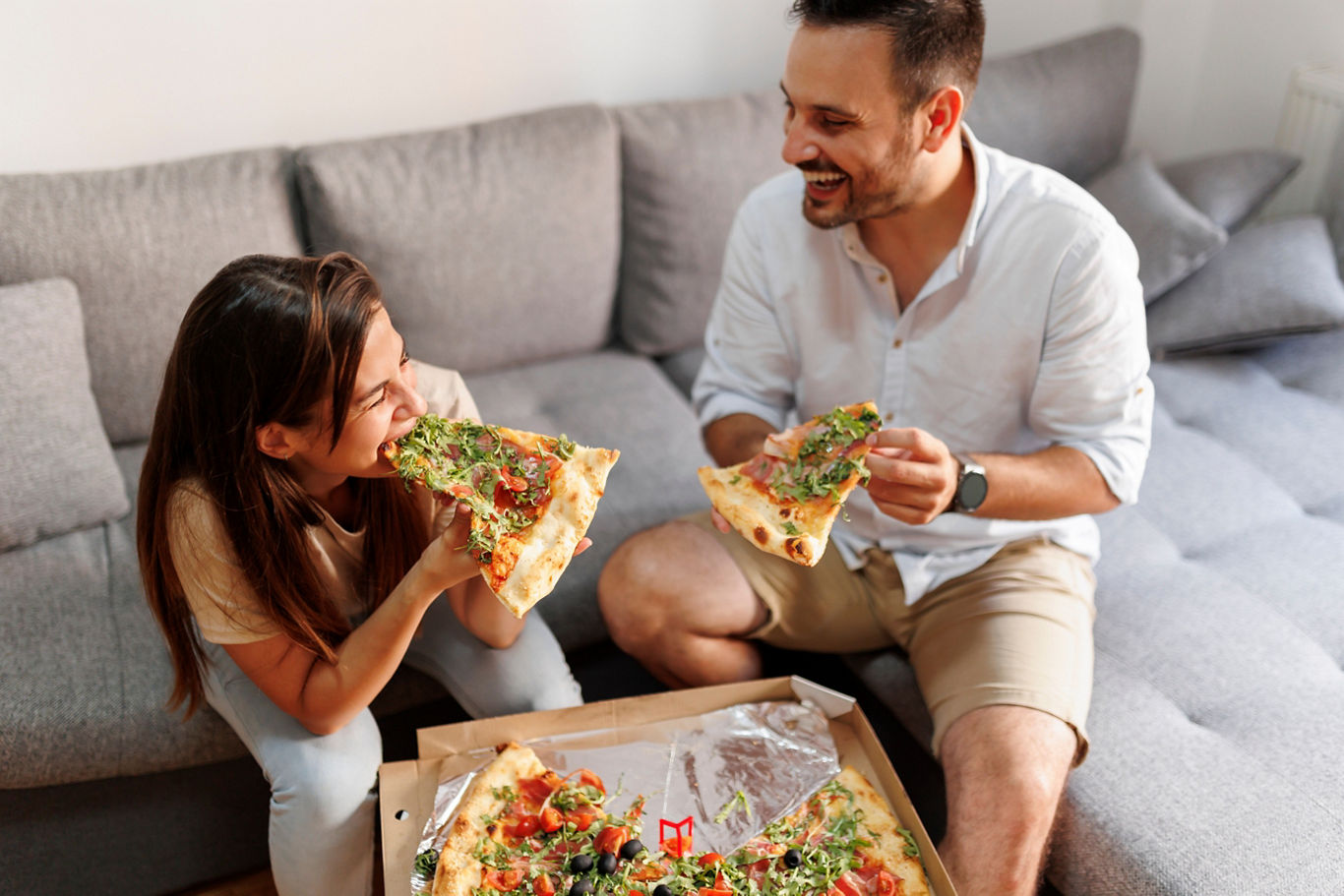 Wine or Beer Tasting

There's nothing quite like a wine or beer tasting to elevate a casual evening at home with your partner. It's a chance to try new and exciting flavors while learning more about the nuances of different drinks.
To get started, decide whether you want to focus on wine or beer, then choose a selection of different types to try. You can buy a variety pack or make your own by purchasing individual bottles or cans. If you're feeling adventurous, try making your beer or wine at home.
As you taste each drink, discuss the flavors and aromas you both notice and appreciate the differences. Try pairing your drinks with different foods to see how the flavors change. Whether you're a seasoned connoisseur or a beginner, wine or beer tasting at home with your partner is a unique way to spend the evening.


Paint & Sip

If you're looking to unleash your inner artist while enjoying a night of creativity, why not host a paint and sip at home? This unique date idea provides the perfect opportunity to unwind and let loose after a long day. To begin, gather paints, brushes, canvases, and any other materials you might need. You can find many of these items at your local craft store or online.
Don't forget the drinks! Make sure to have plenty of wine or cocktails on hand to keep you and your partner inspired. Next, set up your workspace and let your creative juices flow. Don't worry about perfection – the goal is to have fun and let your artistic side shine. When you're finished, step back and admire your handiwork.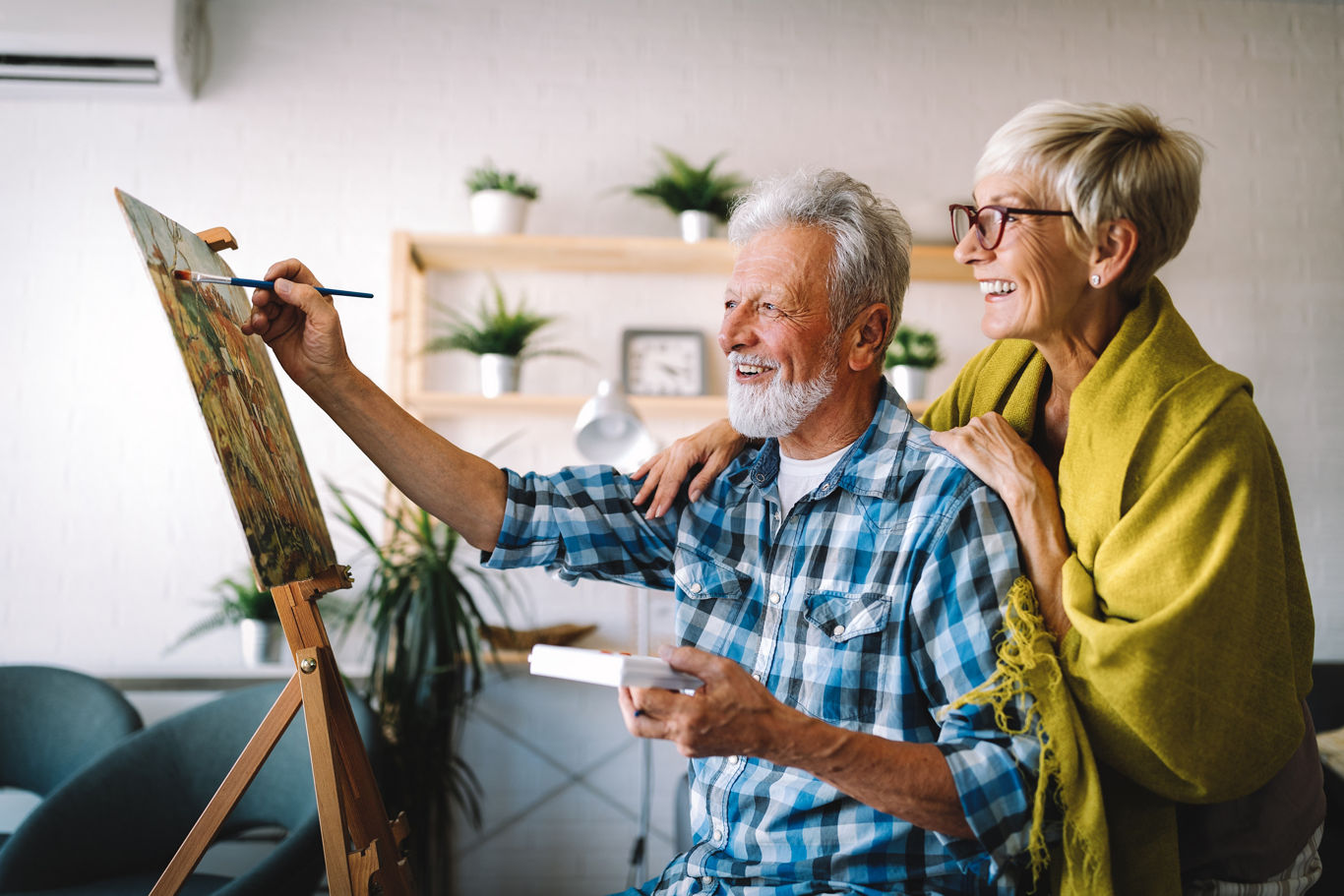 Game Night

Having a game night with your partner is the perfect choice if you're looking for a low-key date idea. There are so many different types of games to choose from, so pick something that both of you will enjoy. Play a classic board game like Monopoly or Scrabble or try a newer game like Cards Against Humanity or Catan. You could even try your hand at a puzzle, Lego set, or brain teaser.
You could even turn it into a tournament-style event and compete for prizes. Don't forget to have snacks on hand to keep you fueled up for the night's festivities. With a little planning and some friendly competition, game night with your partner is sure to be a memorable experience.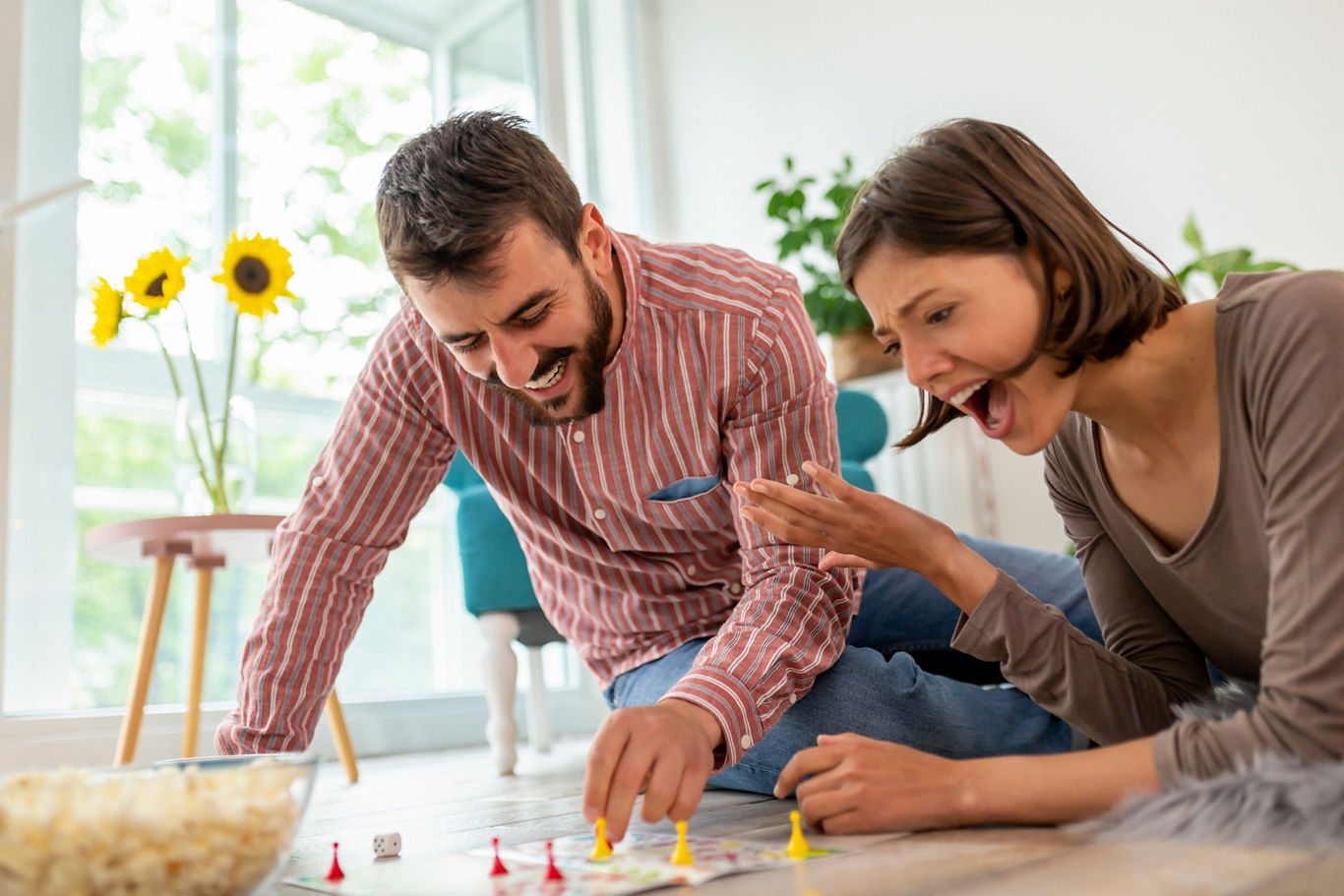 Cocktail Competition

A cocktail competition can be a sophisticated yet playful way to spend your Valentine's Day. It's a chance to tap into your mixology skills as you craft unique and delicious cocktails for each other. Use a selection of spirits, mixers, and garnishes that you already have on hand, or purchase a few special ingredients.
Make your own recipes, perfect a classic cocktail, or create non-alcoholic mocktails for your partner to try. As you shake, stir, and taste your creations, you can laugh together while enjoying the sense of camaraderie a competition brings. At the end, decide on a winner, and raise a toast to your creative cocktail-making skills.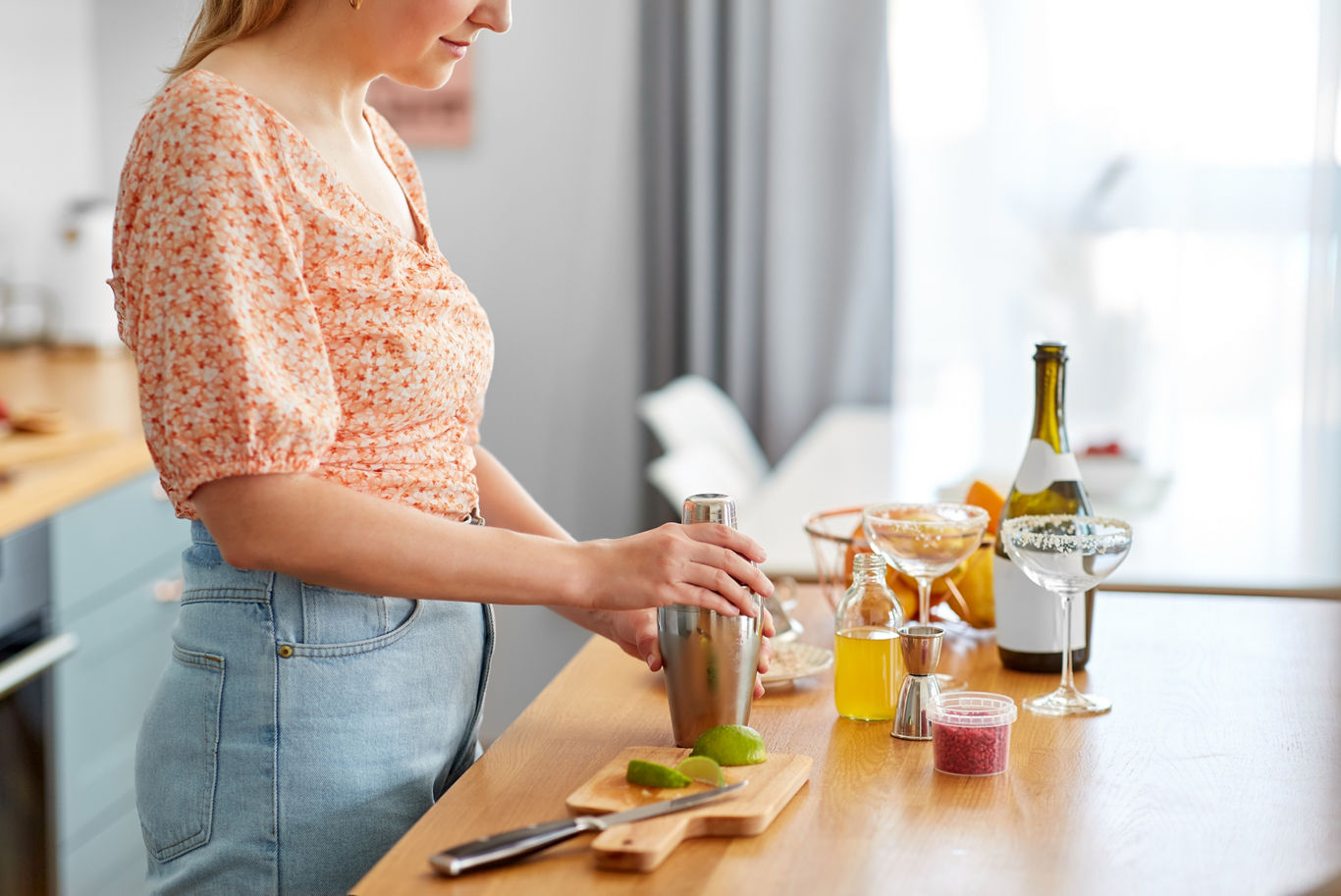 At-home date nights are a great way to celebrate Valentine's Day, whether you're in a new relationship or have been together for years. But you don't have to use this list of ideas just for Valentine's Day.
Make sure to check out Greystar's other blogs to make the most out of these special days.
The information presented on or through this Website is made available solely for general information purposes. We do not warrant the accuracy, completeness, or usefulness of this information. Any reliance you place on such information is strictly at your own risk. We disclaim all liability and responsibility arising from any reliance placed on such materials by you or any other visitor to this Website, or by anyone who may be informed of any of its contents. Any reference to amenities, services, rules, policies, or procedures at a Greystar apartment community is general in nature, and each Greystar apartment community may have amenities, services, rules, policies, and procedures that differ from those referenced on this Website. Please consult with your Greystar apartment community for the exact amenities, services, rules, policies, or procedures applicable.

This Website may include content provided by third parties, including materials provided by other users, bloggers, and third-party licensors, syndicators, aggregators, and/or reporting services. All statements and/or opinions expressed in these materials, and all articles and responses to questions and other content, other than the content provided by Greystar, are solely the opinions and the responsibility of the person or entity providing those materials. These materials do not necessarily reflect the opinion of Greystar. We are not responsible, or liable to you or any third party, for the content or accuracy of any materials provided by any third parties.