Create Custom Lighting in Your Apartment
Lifestyle
September 6, 2016
Light. It helps us wake up in the morning and keeps us going long into the night. Yet it is a feature often overlooked when one devises a plan to decorate an apartment. With artwork, furniture and picture frames always in focus, we forget to make this essential amenity more than just an after-thought.
Not all custom lighting has to be permanent or installed by a professional electrician. With just a few everyday objects and a little imagination, you can create unique lighting to brighten up every residence you ever call home. So, get started on few bright idea DIY projects now that will make a lasting impact on your apartment home.
Liven up your lamps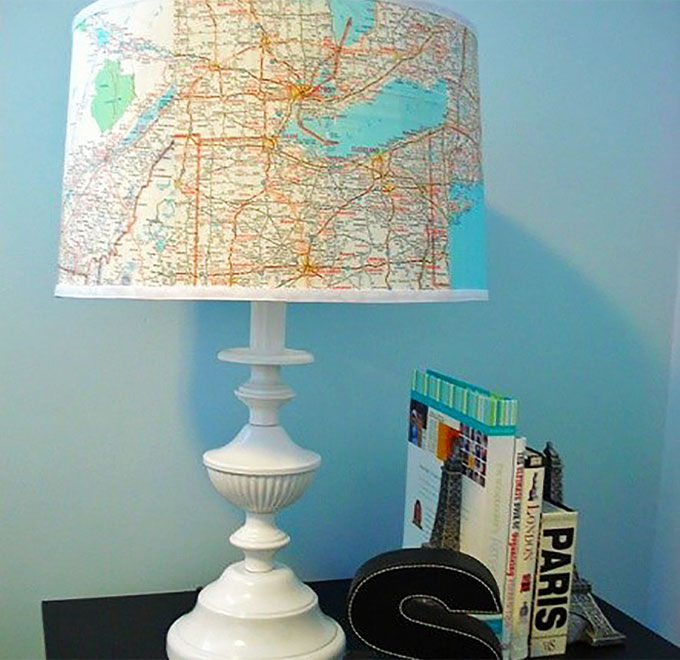 (Via Silver Boxes)
No end table or night stand is complete without a trusty lamp. But don't be fooled. This light fixture not only allows you to easily get from the bed to the bathroom at night without running into something but gives you an opportunity to add some personal flair to a customary amenity. With a little creativity and a few materials, you can flip an ordinary lamp shade into an extraordinary piece of décor.
(Via Raising Dick and Jane)
The lamp shade isn't the only piece of this light fixture you can add some life to. Repurpose a mason jar like Raising Dick and Jane did, an old coffee pot or even your favorite bottle of wine to take your lamp's base from basic to breathtaking.
Customize your candle collection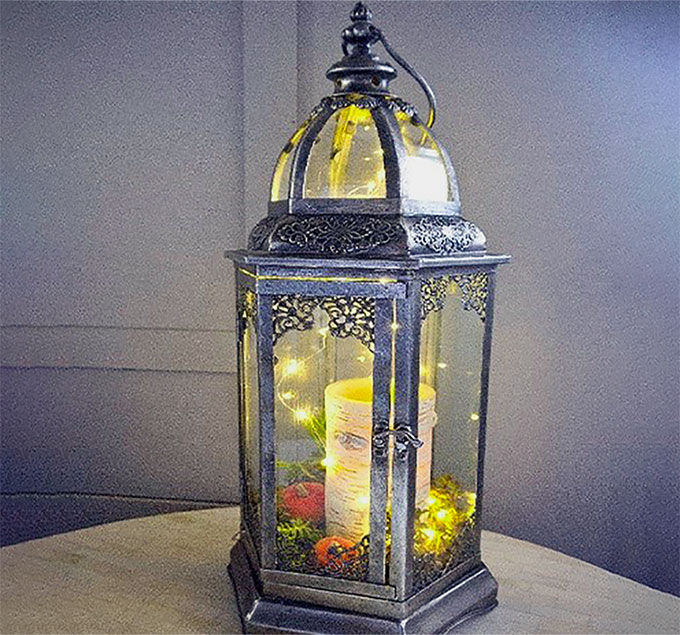 (Via POPSUGAR and Pier 1 Imports)
Add light to your apartment without enhancing your electric bill by utilizing candles. Refresh an old candle holder with paint, fabric and glass beads, or create one from scratch with a glass lantern, mason jar or wine glass. These candle ideas can also come in handy while decorating your apartment during the upcoming holidays.
Add a string of shine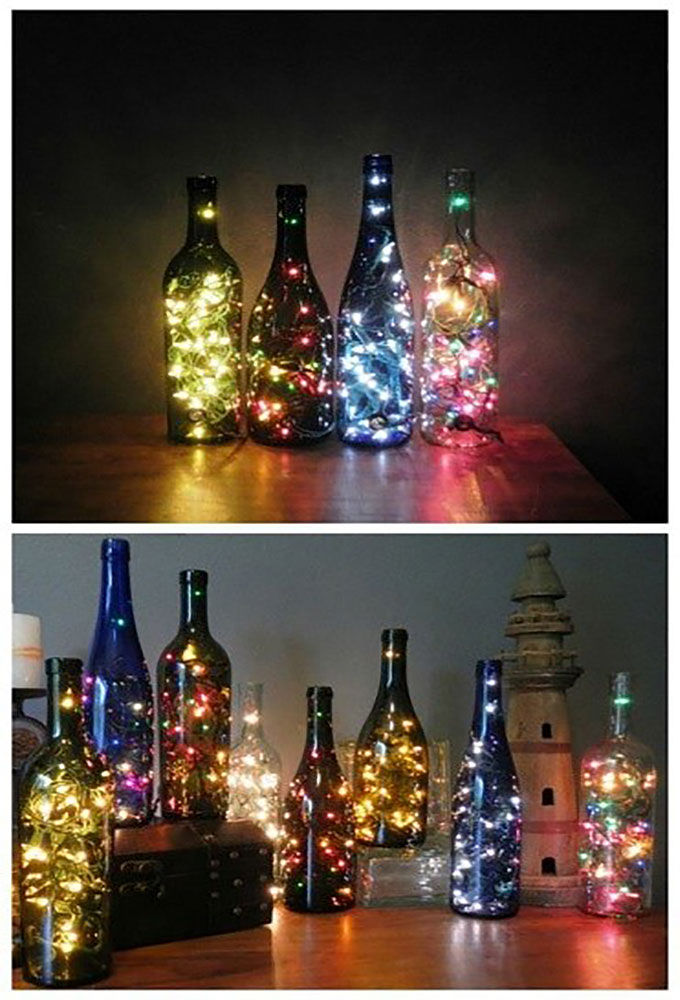 (Via Craftionary)
If you thought strings of twinkling lights were just for the holidays, you're in for a surprise. These simple and inexpensive illuminators can be the perfect addition to your indoor light game. String them around a mirror or painting to make the piece pop, or insert them into a transparent vase, mason jar or wine bottle.
Don't forget about using different types of light bulbs, too, to create different effects once your DIY project is complete. We recommend purchasing high-quality bulbs with ENERGY STAR ratings so you can help the environment in the process.