A national leader in collegiate housing innovation and development, Greystar provides experience and resources to help our partners realize their collegiate housing visions.
Transformative Campus Development Solutions
Greystar collaborates with its partners to create the answer for quality, sustainable, attractive and affordable student housing that meets our partners' needs as well as those of the intended residents.

STUDENT HOUSING ASSETS UNDER MANAGEMENT
STUDENT BEDS MANAGED GLOBALLY
Spaces Designed FOR Evolving Tastes
There is no one Greystar "look" since our designs are tailored to fit the needs and styles of the universities we serve. Where designs differ, our commitment to quality, sustainability, and enhancing the student experience is unwavering. Our buying power ensures quality and affordability without sacrificing energy efficiency, sustainable materials, and student wellness.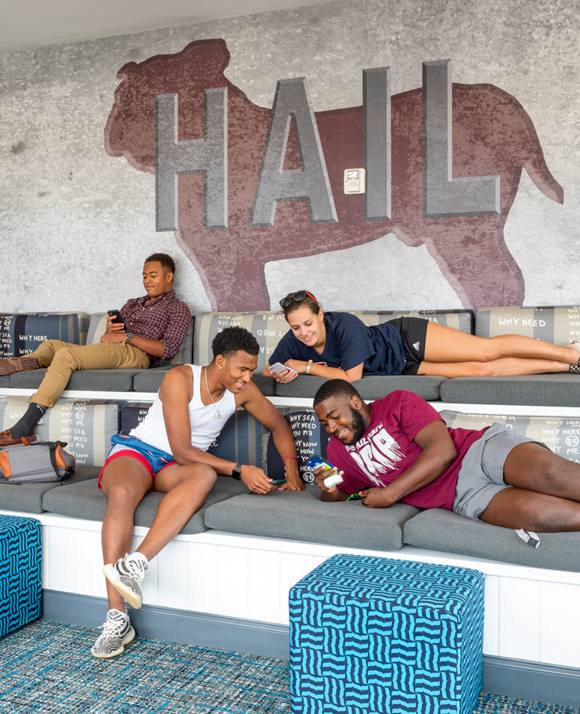 Proven Sustainability Solutions
Our approach to sustainable building revolves around our University partners' goals and objectives. Every on-campus community is built to at least the LEED Silver standard, and some properties exceed that. Greystar was also recognized as an industry leader in sustainability by the Global Real Estate Sustainability Benchmark ("GRESB") in the 2020 ranking.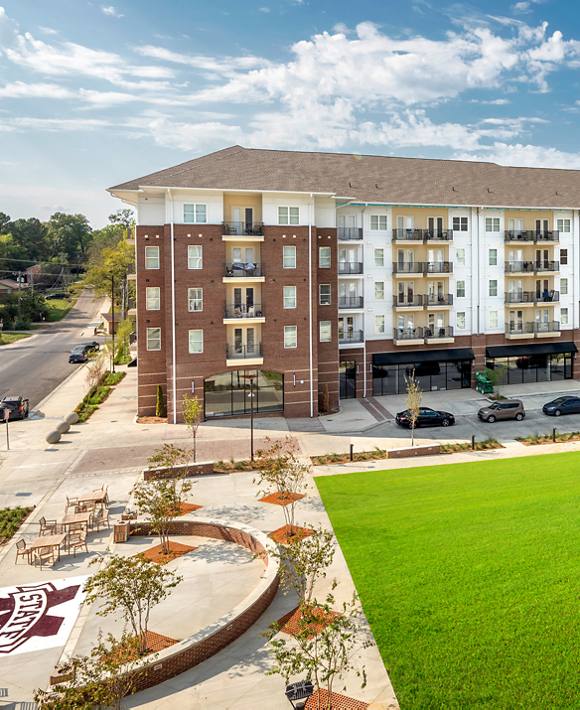 Construction Services
Our versatile construction team listens to various stakeholders involved in the project — including prospective residents — while working with local architects to create a design that will surpass the project's goals for years to come. Greystar also continues to increase our utilization of global modular design and construction techniques, which are proven to drive cost and schedule efficiencies.
FEATURED PROPERTIES
Drawing upon years of experience developing, constructing and managing student residences, Greystar has extensive experience providing construction services that ensure projects will be delivered on time.
CONNECT WITH US
Learn more about Greystar's student housing development and construction services
Contact Us
1 Information is as of end of Q4 22. Assets under management includes the investment advisors' regulatory assets under management, real estate investments organized by affiliates of Greystar Real Estate Partners ("GREP"), and real estate projects where affiliates of GREP are the primary developer, manager or operator. Assets under management are calculated at gross asset value and include estimate total project costs for real estate investments and projects that have not been completed. The investment advisors' regulatory assets under management were $26.6 billion as of December 31, 2022.