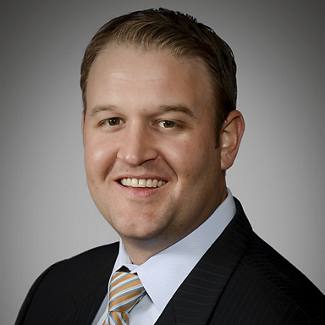 Managing Director
US Central Client Services
Ryan
Terrell
750 Bering Drive, Suite 300
T: 713.479.8872
BIOGRAPHY
Ryan Terrell is a Managing Director and leads the Client Services efforts for the Central South division of the Property Management business. Ryan oversees several Regional Property Managers and Directors and is directly responsible for the continued growth of Greystar's existing 50,000+ unit portfolio in the region. He advises Greystar's institutional and private clients pertaining to potential acquisition and disposition scenarios, anticipated pricing, operations issues, and current marketing trends. Ryan is also responsible for managing and growing Greystar's relationships with key institutional firms nationally. In addition to his client services responsibilities, Ryan is also responsible for the operational performance of a portfolio comprised of approximately 13,000 units throughout the Houston region as well as the regional marketing team.

Prior to joining Greystar, Ryan spent seven years with Hendricks and Partners' Houston office, where he was responsible for the sale of more than $1.5 billion worth of multifamily assets. He is actively involved with the Houston Apartment Association, where he currently serves as a Vice President at Large on the Executive Committee, as well as representing Greystar on the Finance Committee, Political Action Committee, and Legislative Committee. He is a frequent speaker regarding the state of the multifamily industry at events throughout the city. Ryan is also an active member of the University of Texas Real Estate Finance and Investment Counsel.

Ryan has an active real estate license through the Texas Real Estate Commission. He received his bachelor's degree from The University of Texas.
---