12 Kansas City Destinations For Every Month Of The Year
For Residents
June 22, 2016
Kansas City might be located smack in the middle of the Heartland, but make no mistake – there's much more to this Midwestern metropolis than horses and hay fields. The metro area is home to well over 2 million people, a statistic that continues to increase with each passing year. And as the population grows, so does the number of one-of-a-kind KC cultural destinations.
Whether you're planning a move to the Kansas City area now or you've lived there for years, make sure to visit these hot spots throughout the year.
January: The Nelson-Atkins Museum of Art
The weather outside might be frightful, but you can find plenty of beauty indoors at this renowned museum. A Kansas City icon since 1933, the Nelson-Atkins is known in particular for its extensive collection of Asian works and the giant Shuttlecocks installation on the south lawn.
February: Pierpont's at Union Station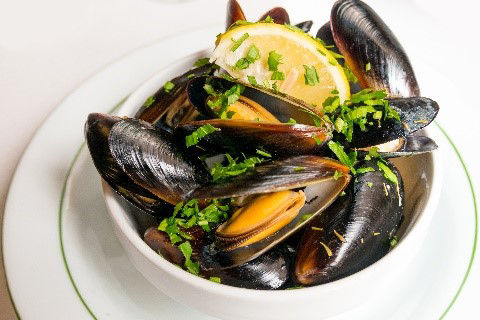 Treat your sweetheart to an unforgettable Valentine's Day dinner at this upscale seafood restaurant, which features a swanky ambiance and array of masterfully executed dishes. For a more low-key outing during the Month of Love, invite your special someone to happy hour at the downtown eatery, which is also celebrated for its wine list and shareable plates.
March: Power & Light District
After attending the Big 12 Men's Basketball Championship at the Sprint Center, walk over to Power & Light to celebrate (or mourn) with some sipping, savoring or sensational shopping. Brimming with sports bars and big-screen TVs, this high-energy entertainment district is also the perfect place to watch the final NCAA tournament games.
April: Boulevard Brewing Company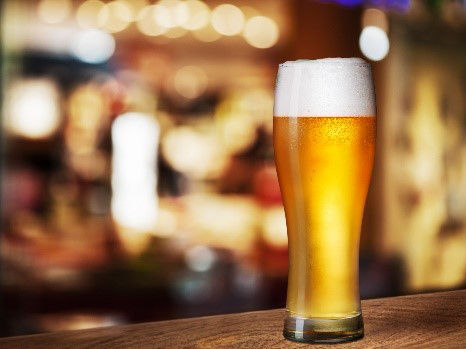 In honor of National Beer Day on April 7 — and why not celebrate all month long? — sign up for a tour of this historic city-center brewery. Forty-minute walking tours are offered daily for free, and the tasting room is open seven days a week between 11 a.m. and 4 p.m.
May: City Market
Shop the season's bounty at this sprawling farmers market, which offers a plethora of vendors specializing in artisanal, conventional and locally grown products. City Market is also home to specialty shops, exciting public events and dozens of unique restaurants including Blue Nile Ethiopian Café, Burrito Bros. and Habashi House.
June: West Bottoms
During the first weekend of June, head to this up-and-coming neighborhood for blocks of vintage and antique shopping, from furniture and art to clothing and jewelry. Bonus: There are plenty of food trucks on site in case you need to fuel up between stores.
July: Kauffman Stadium
Celebrate Independence Day in the most American way possible – by catching a baseball game! Cheer on the Kansas City Royals to another successful season at Kauffman Stadium, referred to as "The K" by true Kansas Citians.
August: Worlds of Fun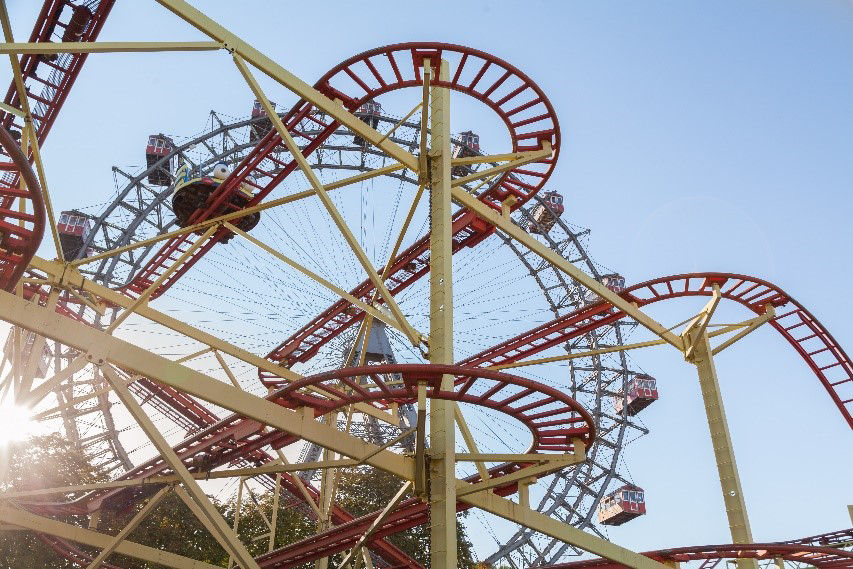 Treat the kids to one last adventure before school starts again or end the summer on a high note, literally. The area's leading theme park, Worlds of Fun features dozens of thrilling rides and roller coasters – perfect if you, your loved ones and friends are on the daring side. If water slides and wave pools are more your speed, Oceans of Fun is right next door — and the weather is perfect.
September: Starlight Theatre
Take advantage of the breezy autumn weather and see a show at Starlight Theatre, one of the country's premier outdoor performing arts venues. The theater is acclaimed for its Broadway Season series, which typically kicks off in May and wraps up in September.
October: 18th & Vine Jazz and Blues Festival
Kansas City has long been an epicenter of jazz and blues, and there's no better place to discover the scene than this action-packed fest. Enjoy four stages of live music plus plenty of food and drink.
November: Joe's Kansas City Bar-B-Que
Watching the Chiefs play at home on the big screen? Instead of ordering a pepperoni pizza from the franchise down the street, pick up some burnt ends and brisket from Joe's and chow down KC-style during the game. The eatery also offers memorable gifts and delicious selections just in time for the holiday season.
December: Country Club Plaza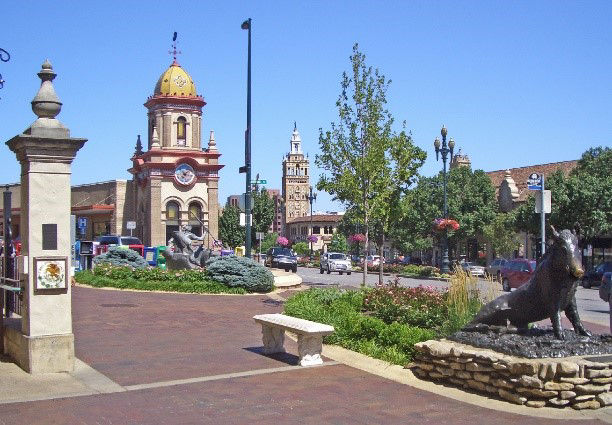 Complete your holiday shopping in one fell swoop at this spectacular square, famous for its beautiful Spanish architecture and impressive collection of clothing stores and restaurants. The plaza is decked out in thousands of shimmering lights this month, making it the perfect place to prep for the most wonderful time of the year.
Whether you're living at The Village at LionsGate, Estancia at City Center, The Edge at Olathe or any other Greystar apartment community in the Kansas City metro area, it's easy to stay entertained every month of the year!