9 of the Coolest Greystar Apartments
Apartments and Communities
May 19, 2021
The idea of home has evolved from neighborhood to neighborhood, state to state, and country to country. Now, more than ever, people are seeking comforting touches and features to stay grounded, relaxed and refreshed. Discover 9 Greystar communities leading the way in innovation, through awe-inspiring amenities, features and more:

1. Cadence Music Factory Apartments: Charlotte, North Carolina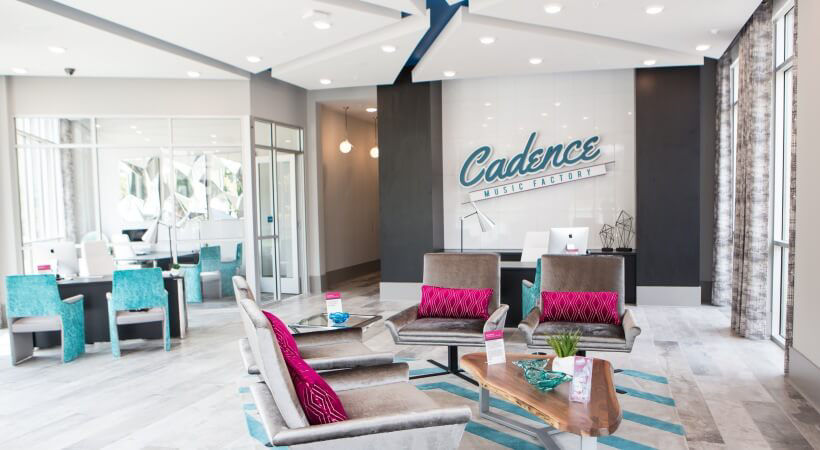 March to the beat of your own drum at Cadence Music Factory, Uptown Charlotte's luxury apartment home community located in the heart of Avid Xchange Music Factory. This community features sought-after conveniences including LockerRevolution and 2ULaundry dry cleaning lockers, a built-in local art gallery with Instagram-ready murals, a personalized doggy daycare for pet parents and top of the line designer finishes that make it the ideal location to work and play in a perfect uptown oasis.

2. 360 Huguenot: Yonkers, New York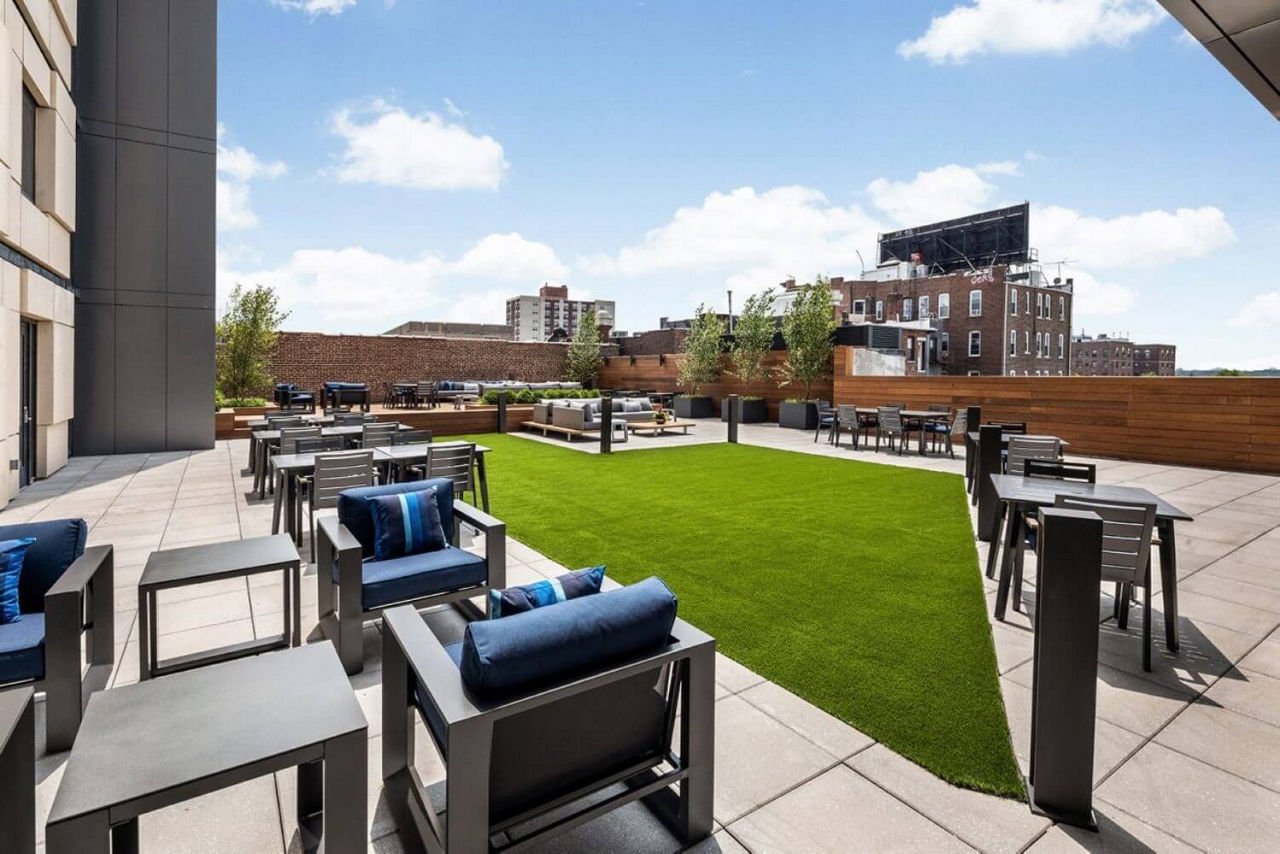 360 Huguenot is more than just an address. Offering 360º stunning views of the Long Island Sound, Westchester County and the Manhattan Skyline, 360 Huguenot is located in the heart of New Rochelle's historic Arts District and is just moments from the train's 30-minute commute to Manhattan. Experience urban living in a charming suburban setting on the community's rooftop terrace, stay fit in the state-of-the-art gym and live stress-free with the apartment's integrated RXO Home app for reserving amenities, scheduling cleanings and more.


3. Mylo Nine Elms: London, England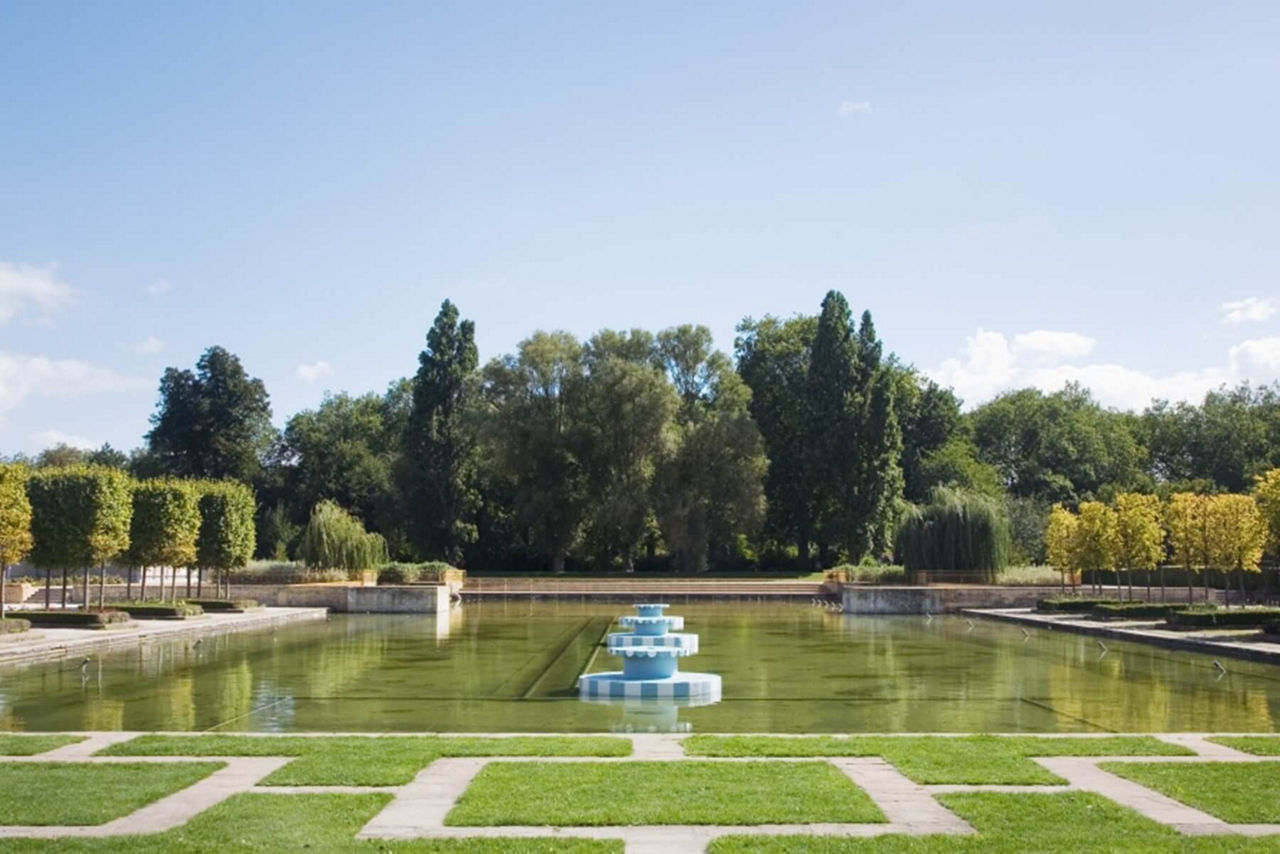 Find solace in South West London's concrete jungle at Mylo Nine Elms, located just minutes from the River Thames. Here, residents can access beautifully landscaped pet-friendly gardens, a private cinema to connect with neighbors, a community dining room for hosting and thoughtful gym space with spacious windows. The community additionally offers a 24-hour concierge service with a secure car park and bike storage for the ease and comfort of residents.


4. 888: Bellevue, Washington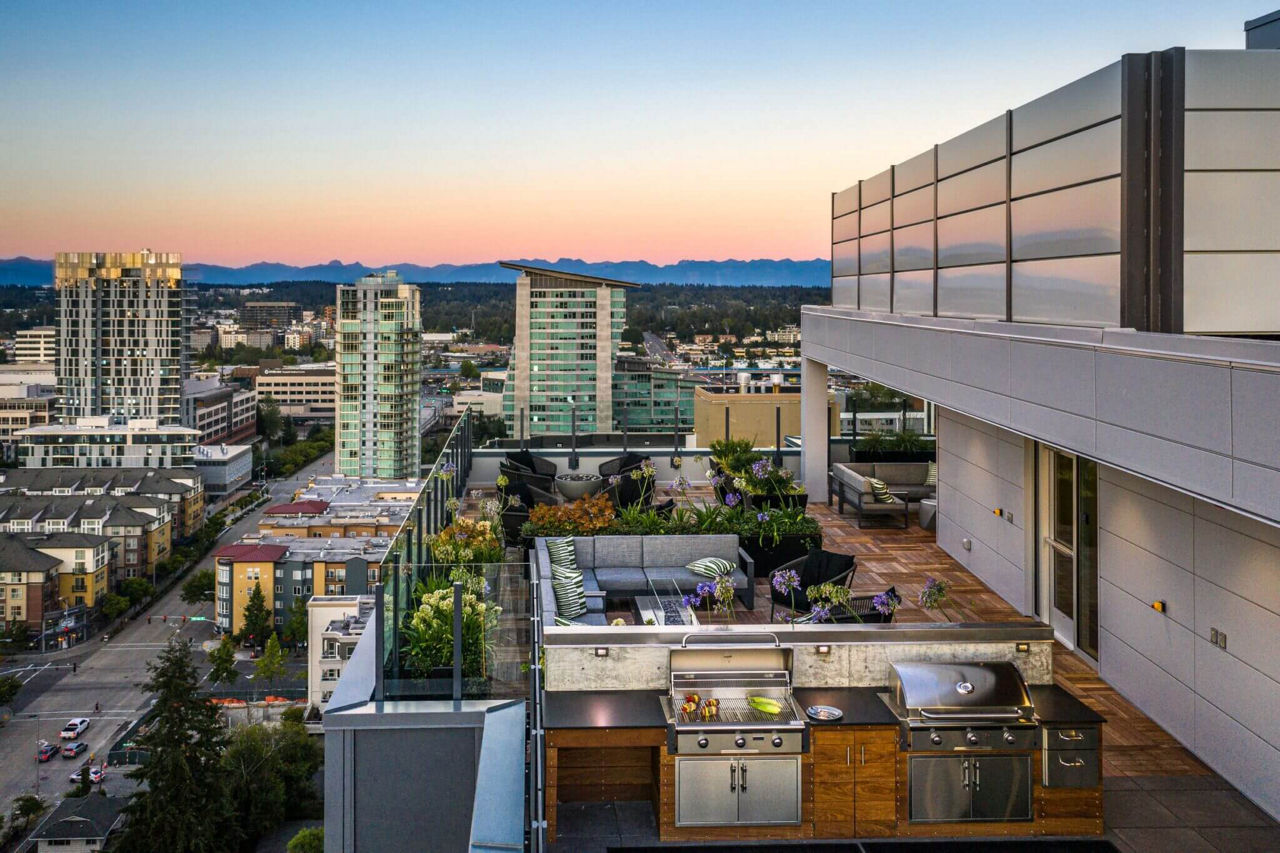 888's collection of 158 luxury residences spanning 18 floors in downtown Bellevue provides stunning territorial views of the city, Lake Washington, Seattle and beyond. Attentive-to-detail designer finishes including custom closets and under-mount cabinet lighting bring a hotel-like ambiance to the community so you can enjoy spacious city living at its finest. 888's 19th-floor sky lounge, rooftop terrace, Asana yoga studio, dog run and grooming area are just a select few of the state-of-the-art amenities that make this community truly remarkable.


5. OurDomain Amsterdam South East: Amsterdam, Netherlands

OurDomain Amsterdam South East apartments features a dedicated service team, 24/7 onsite security, a community gym, on-property supermarket, neighborhood lounge, game room, music room, cinema room, flexible study- and workspaces, launderette, electric shared cars and bikes, parking garage, terraces and more. All in all, everything you need for a modern urban lifestyle. OurDomain Amsterdam South East offers three buildings, connected by an expansive outdoor park, with sustainably furnished and unfurnished rooms available, letting you choose exactly what works best for you.


6. Alexan Lower Heights: Houston, Texas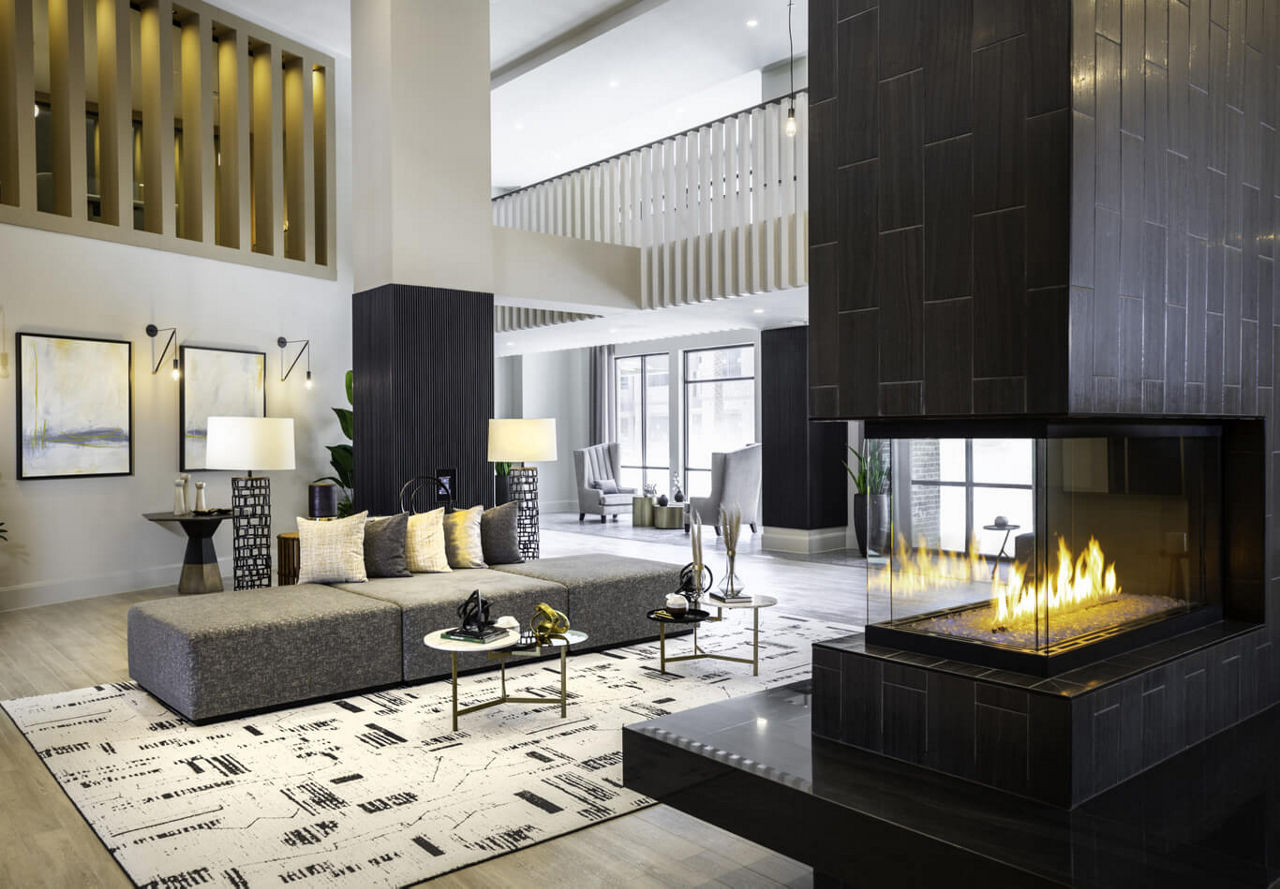 Houston's Alexan Lower Heights offers a decidedly modern and convenient apartment community just south of the city's historic Heights neighborhood and minutes from downtown. You'll find yourself in the center of almost everything with amenity-rich living spaces and carefully considered contemporary finishes that allow you to live, work and play in style, deep inside the loop. Communal and private spaces include an array of well-thought-out amenities, including keyless entry, movable islands, solar shades, private yards and Wi-Fi-enabled Nest thermostats.


7. Parq on Speer: Denver, Colorado

Located in Denver's walkable Golden Triangle neighborhood, Parq on Speer is a collection of high-rise homes with designer amenities and rooftop retreats. Parq on Speer offers Porte Cochere Arrival with valet service, 24/7 concierge services, a pool terrace overlooking panoramic mountain views, private pool cabanas and chaise lounges, in-home wine refrigerators for year-round entertaining, an onsite guest suite with complimentary bike rentals and a Barq Parq with run areas and pet spa.


8. Six Points Bloomfield Station: Bloomfield, New Jersey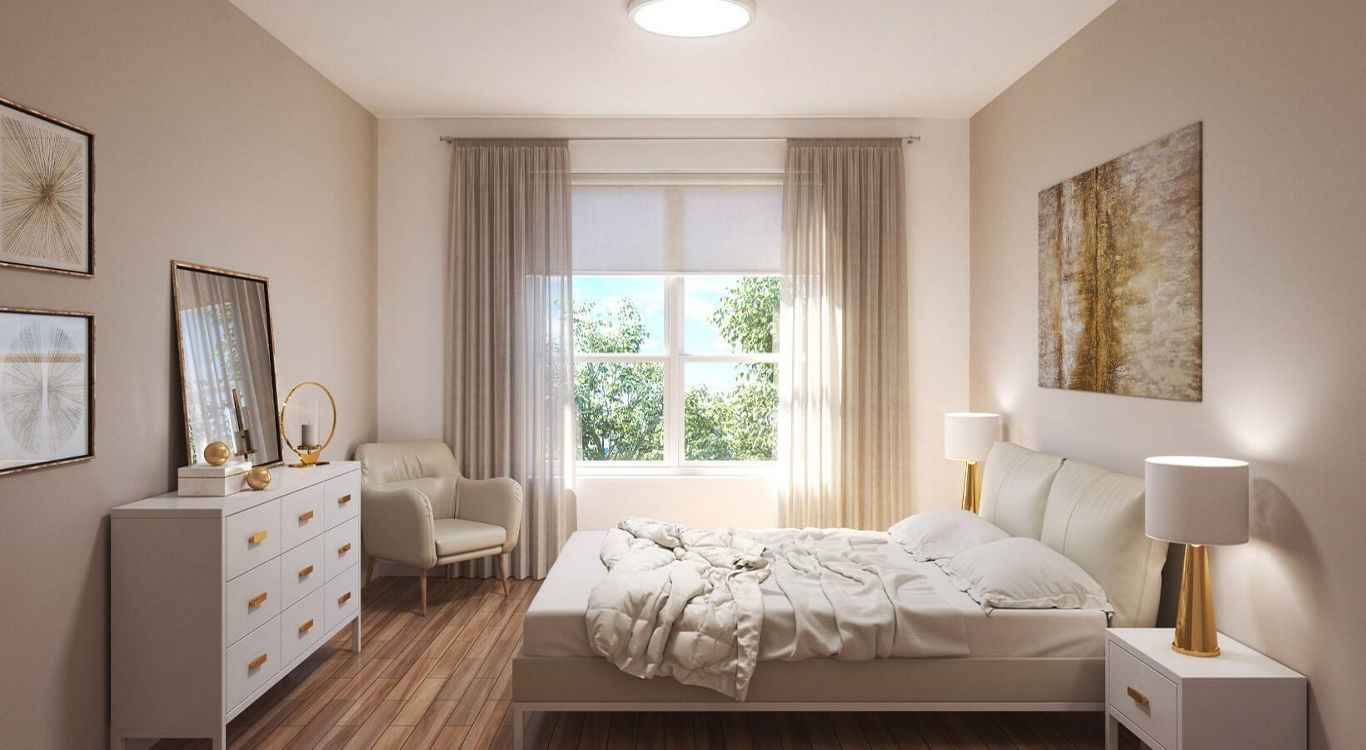 Bloomfield, New Jersey's Six Points apartment community was built around embracing life and adventure - indoor and out. This all-inclusive community is located in the heart of the city, just minutes away from local markets, delicious eateries and charming boutiques. The third floor of the community provides two lush courtyards where you can work remotely, connect with neighbors and relax in nature - all within a 30-minute drive from New York City.


9. Sailmakers Ostro Tower: London, England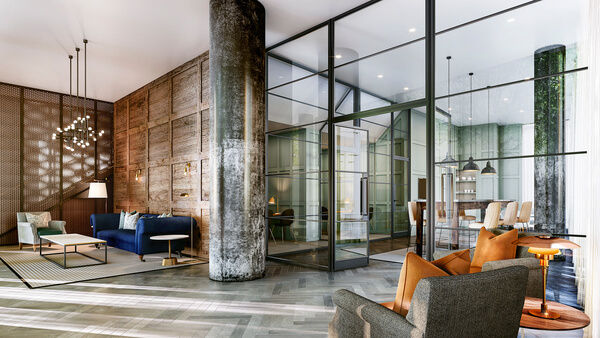 Steps from London's Canary Wharf, Sailmakers Ostro Tower provides a holistic living experience and amenities that are an extension of your home and well-being. In the Residents Lounge, play a game of pool, meet neighbors or indulge in your favorite book. Enjoy your very own private cinema, without needing to buy a ticket or wander outside, to watch the latest films and sports against the Canary Wharf skyline on the apartment's eighth floor.

Find a home built just for you. Visit our apartment portal to discover communities in your neighborhood.

Disclaimer: All imagery sourced from apartment websites.
The information presented on or through this Website is made available solely for general information purposes. We do not warrant the accuracy, completeness, or usefulness of this information. Any reliance you place on such information is strictly at your own risk. We disclaim all liability and responsibility arising from any reliance placed on such materials by you or any other visitor to this Website, or by anyone who may be informed of any of its contents. Any reference to amenities, services, rules, policies, or procedures at a Greystar apartment community is general in nature, and each Greystar apartment community may have amenities, services, rules, policies, and procedures that differ from those referenced on this Website. Please consult with your Greystar apartment community for the exact amenities, services, rules, policies, or procedures applicable.
This Website may include content provided by third parties, including materials provided by other users, bloggers, and third-party licensors, syndicators, aggregators, and/or reporting services. All statements and/or opinions expressed in these materials, and all articles and responses to questions and other content, other than the content provided by Greystar, are solely the opinions and the responsibility of the person or entity providing those materials. These materials do not necessarily reflect the opinion of Greystar. We are not responsible, or liable to you or any third party, for the content or accuracy of any materials provided by any third parties.